Selecting the Philadelphia Phillies' All-Time Free Agent Team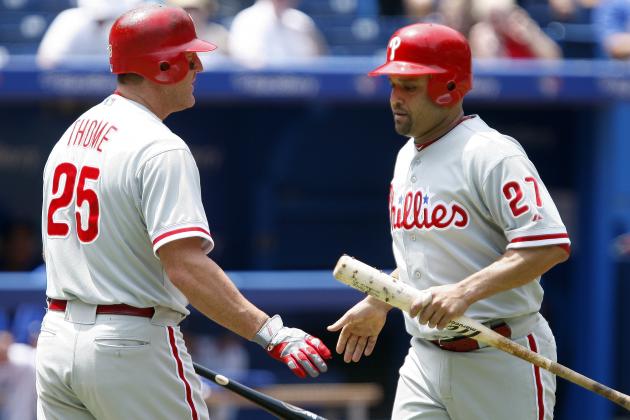 Abelimages/Getty Images

Signing a free agent isn't easy.
It's a transaction process in Major League Baseball made out to look like a piece of cake. Have a team offer a player as much money as they can and hope that he signs on the dotted line, but it's so much more than that.
Free agency was designed, at it's core, to give players options—rights. After accruing the necessary amount of service time, players are allowed to hit the open market and make a decision for themselves on where they want to play next.
From a team perspective, it's a bit different. Free agency becomes about retaining your own players and trying to better your club by making offers to others. It becomes a parade of why a given player should sign with your team; how they can make you better.
Some people will make it out to be easy from time to time. It's not. If any team knows this, it's the Philadelphia Phillies.
Free agency has not been kind to the Phillies in the past because while they have found some real keepers, free agency has broken their hearts more than once.
So while Ruben Amaro Jr. and company attempts to restock the Phillies through the free agent market this winter, let us take a look at the past. I've assembled the Phillies all-time "free agent" team.
That means that I have assembled a 25-man roster of players who signed exclusively as free agents. For the sake of fairness, this list will not include amateur free agents.
*All statistics refer to a player's career with the Phillies only.
Begin Slideshow

»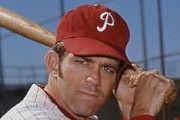 http://www.ootpdevelopments.com/board/ootp-mods-rosters-photos-quick-starts/155954-gambo-t_wil1-photo-418.html
The Line: .272 / .359 / .396, 26 HR
I almost went with Benito Santiago here and then wound up leaving him off the list all together, so that should tell you how close it was in the catching department.
Instead, Tim McCarver gets the nod.
After building himself a strong reputation as one of the game's most reliable backstops as a member of the St. Louis Cardinas, McCarver first came to the Phils in the infamous Dick Allen / Curt Flood trade. However, that stint was short lived.
McCarver would later rejoin the Phillies as a free agent, spending nine total seasons in Philadelphia. He gets the starting catching nod because he was a well-rounded player. Good defender. Comfortable handling a pitching staff. Solid bat.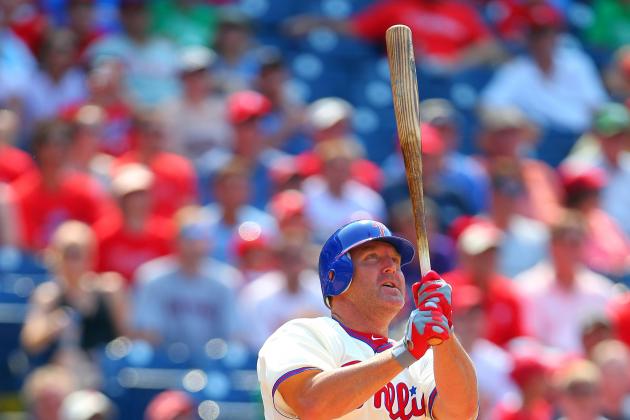 Rich Schultz/Getty Images

The Line: .260 / .384 / .541, 101 HR
First base was another close contest—especially if you are among the believers that Pete Rose changed the clubhouse culture in Philadelphia—but I'm going to go with a slugger that revitalized baseball in Philly, Jim Thome.
With a new ballpark on the horizon, the Phillies' ownership group wanted to make a splash in the worst way to draw fans back to the ballpark in the final season at Veterans Stadium and in preparation for the grand opening of Citizens Bank Park.
One of the biggest fish available was Thome, who had built a Hall of Fame caliber career as a member of the Cleveland Indians and was looking to add.
He came to Philly as-advertised—a mammoth threat in the middle of the lineup with incredible, almost unrealistic, power.
An injury in 2005 opened the door for Ryan Howard and the Phillies were all but forced to trade Thome the following winter, and while his second stint in Philadelphia wasn't the greatest, it did no harm either.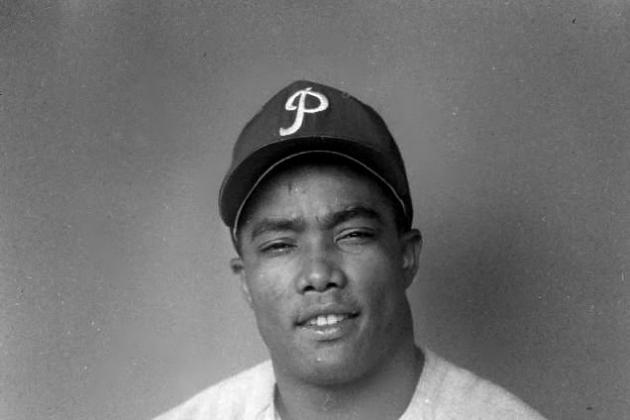 http://www.ootpdevelopments.com/board/ootp-mods-rosters-photos-quick-starts/184046-gambo-t_wil1-photopack-434.html
The Line: .261 / .322 / .346, 51 HR
Slim pickings at second base, so I'm going to cheat a little bit and pick Tony Taylor (not that there is a better option).
Taylor originally came over to the Phillies in a trade from the Chicago Cubs, but after a later trade to the Detroit Tigers, he would be released and re-sign with the Phillies as a free agent.
He was a versatile infielder that played a majority of second base and in hindsight, was very underrated for his contribution to the Phillies.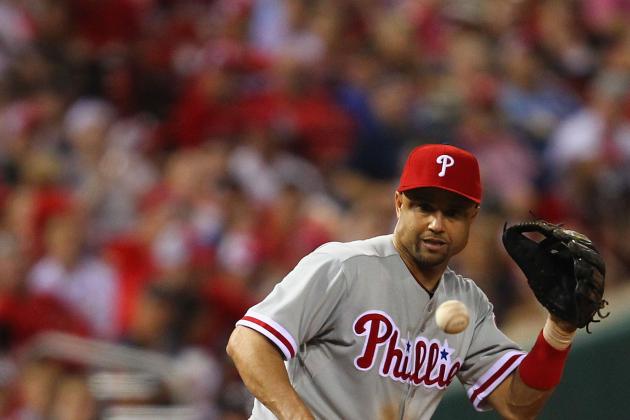 Dilip Vishwanat/Getty Images

The Line: .289 / .341 / .398, 41 HR
The history of third basemen for the Phillies is dominated by two men and the organization's failure to replace them—Mike Schmidt and Scott Rolen.
When the latter was dealt to the St. Louis Cardinals, Placido Polanco arrived for his first tour of duty with the Phillies as a second baseman. He would later be traded to the Detroit Tigers and return as the club's new third baseman in free agency prior to the 2010 season.
While some wondered if he'd be able to make the shift, Polanco made it look easy. He played an elite caliber of third base, but his offense deteriorated over the life of his contract thanks in large part to a slew of injuries.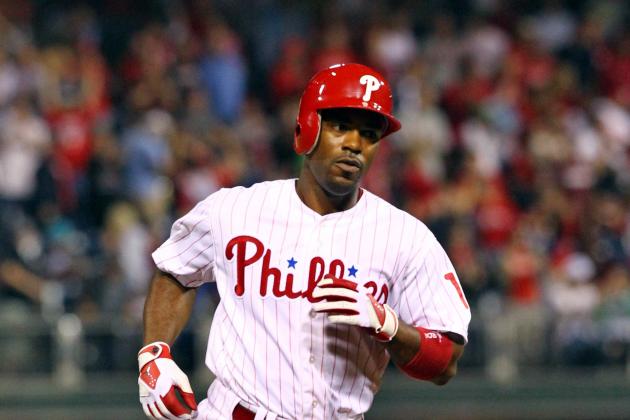 Hunter Martin/Getty Images

The Line: .270 / .328 / .432, 193 HR
The options for shortstop position were nearly non-existent to the point that I'd rather cheat and pick Jimmy Rollins than pick a guy who spent one year in Philadelphia and didn't even hit his waistline.
With that in mind, I almost feel kind of guilty talking about Rollins in this light. He made his debut in 2000 and spent the bulk of his career under contract with the Phillies.
Rollins got his first taste of free agency following the 2011 season and re-upped with the Phillies, agreeing to a new three-year deal (with a vesting option for a fourth year).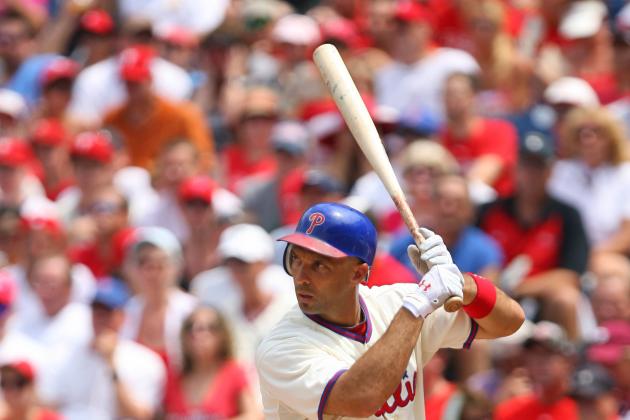 Hunter Martin/Getty Images

The Line: .264 / .329 / .469, 70 HR
This was a closer battle than it should have been, but I narrowly gave the edge to Raul Ibanez over Gregg Jefferies in a contest of who's bad contract was just a little bit better.
The Phillies signed Ibanez for a lack of better options prior to the 2009 season. He was tasked with stepping into the lineup and replacing Pat Burrell and for half a season, he did it well.
But Ibanez's career with the Phillies was all downhill from there. He was nothing short of a butcher in left field and his offensive numbers deteriorated big time, especially against left-handed pitching. By the end of his contract, he was a platoon player.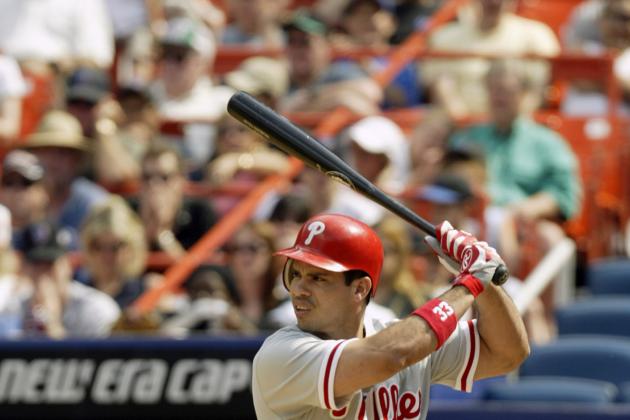 Chris Trotman/Getty Images

The Line: .248 / .350 / .463, 28 HR
I found this slide amusing for the simple reason that the Phillies will dedicate a large portion of their 2012 offseason to finding a center fielder on the free agent market—something that they have never really done before.
In fact, whoever the club signs this winter to fill their center field void will probably be the best player they've ever signed as a free agent to play center field. The next best, at least that I could find, is Ricky Ledee, and he was more of a fourth outfielder than anything.
After three seasons, they'd trade him to the San Francisco Giants.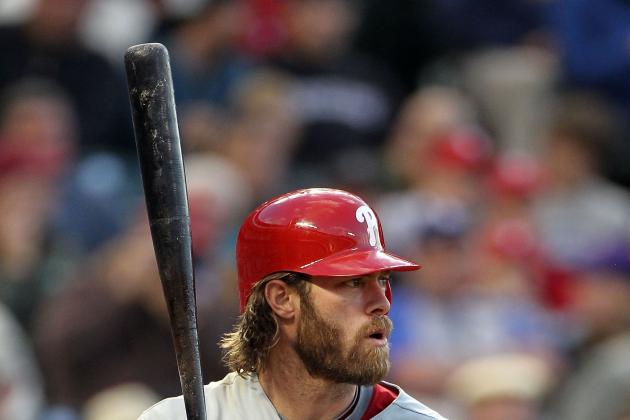 Doug Pensinger/Getty Images

The Line: .282 / .380 / .506, 95 HR
Penny for penny, Jayson Werth is the best value signing on this list. The Phillies picked him up off of the scrap heap after injuries haunted his career with the Los Angeles Dodgers and he soon blossomed into their everyday right fielder.
Following the Pat Burrell era, it was Werth who provided the Phillies' right-handed power in the middle of the batting order and they really haven't been able to replace him since. He is a solid defender and a good hitter and made an obvious difference for the Phils.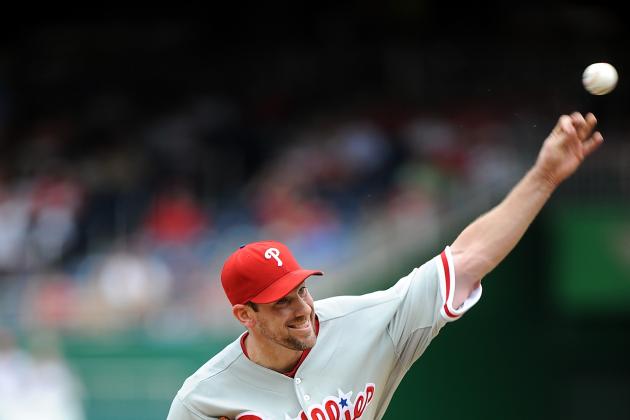 Greg Fiume/Getty Images

The Line: 30-21, 2.85 ERA
After acquiring him from the Cleveland Indians during the 2009 season, the Phillies would shock the baseball world twice: Once by trading him during the following offseason and again by bringing Cliff Lee back.
Lee is the best pitcher that this club has ever acquired through free agency and as we'll see in a moment, it isn't particularly close.
Following the 2010 season, teams were lining up to throw money at the left-handed ace and the Phillies weren't even the highest bidder, but Lee returned to the club for the 2011 season and through the first two years of his deal, he has been excellent.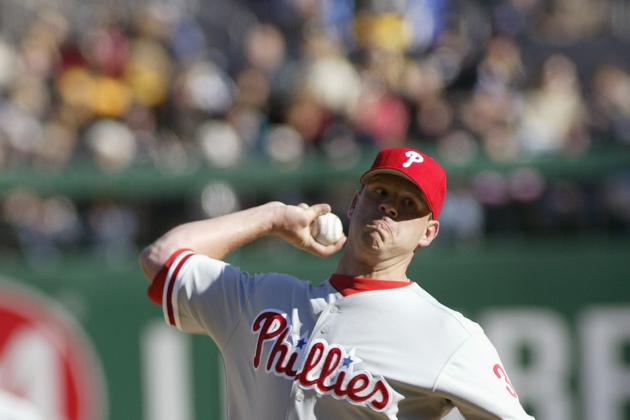 Rick Stewart/Getty Images

The Line: 23-18, 4.34 ERA
Depth issues forced me to cheat a bit here for your sake and my own, so I'm going to include Kevin Millwood.
Millwood originally came to the Phillies in a trade with the Atlanta Braves and was slated to hit free agency after the season. He was represented by agent Scott Boras, who painted him as one of the best starters available following a 14-win campaign.
The Phillies, hoping to recoup a couple of draft picks, offered him arbitration, assuming he would leave for a multi-year contract. But the market wasn't there. Instead, the Phillies got their ace back when Millwood accepted the club's offer of arbitration and pitched the 2004 season in Philly.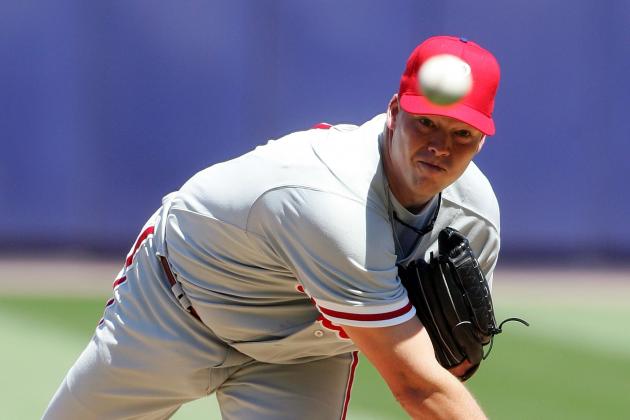 Jim McIsaac/Getty Images

The Line: 29-30, 4.55 ERA
After years of farm system futility in developing starting pitching, the Phillies made some pretty desperate transactions during the early 2000s in an attempt to build a staff that could compete—among them, a multi-year offer to free agent Jon Lieber.
Lieber was coming off of a solid season with the New York Yankees and the Phillies thought that his experience would help a relatively inexperienced rotation, especially as far as a potential postseason berth was concerned.
After a very solid debut season, Lieber's numbers regressed back to the norm and he missed most of the 2007 season with an injury.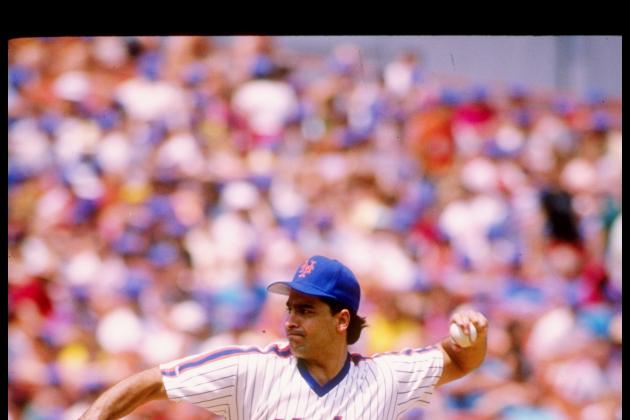 Rick Stewart/Getty Images

The Line: 9-7, 3.38 ERA
I couldn't find a solid picture of Sid Fernandez wearing a Phillies uniform, so you're just going to have to trust me on this one—he pitched for the Phils.
After spending most of his career as a member of the New York Mets, Fernandez joined the Baltimore Orioles in 1994 and spent a lot of time on the disabled list. When he was on the mound for the O's, he was bad. They released him mid-season.
The Phillies picked him up just three days later and he was solid, winning six games. The following season was one to forget, however, as Fernandez rekindled his relationship with the DL.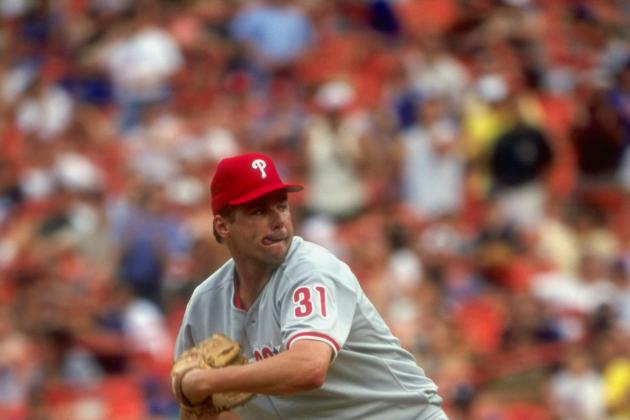 Ezra Shaw/Getty Images

The Line: 17-22, 4.98 ERA
The 1990s were interesting from a Phillies' perspective, and by "interesting," I mean horrendous.
Outside of that memorable 1993 season (which could be accurately described as a fluke), it was a decade of poor ownership, bad decisions and a poor on-field product that made the fan base miserable. It wasn't a good time to be a Phillies fan.
So naturally, gigantic free agent signings like that of Mark Leiter (sarcasm intended) often go unnoticed. On a serious note though, Leiter was an interesting story. In his first season with the Phils, Leiter led the league in losses with 17.
The Phillies had seen enough of him as a starting pitcher following that year, but he moved to the bullpen in 1999 and actually had a pretty solid season, making 69 appearances and logging a 3.55 ERA.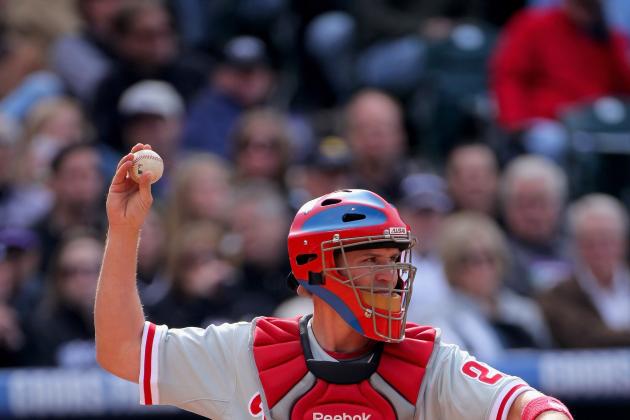 Doug Pensinger/Getty Images

The Line: .282 / .339 / .416, 23 HR
Chris Coste is a great story.
After spending most of his career in the minor league, he worked his way through the system and made his MLB debut with the Phillies during the 2006 season at the ripe age of 33.
In that time, he turned himself into a bit of a fan favorite. He hit .328 in his first season with the Phils and eventually became the club's backup catcher—a solid defender with a bit of pop in his bat.
Honorable Mention: Benito Santiago. I had him as the starter, then the backup, then nothing. So he should at least get a mention.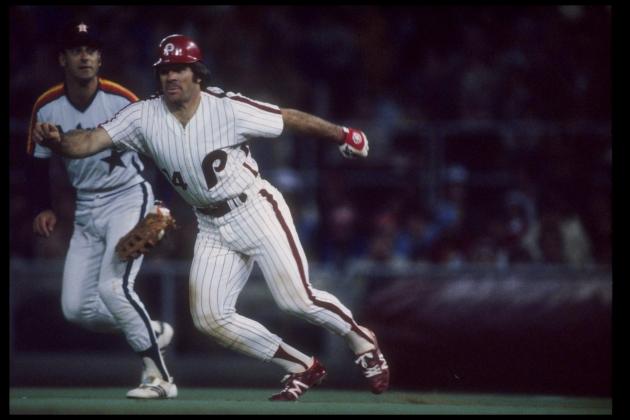 Getty Images/Getty Images

The Line: .291 / .365 / .361, 8 HR
If you really need to have Pete Rose as the starting first baseman, I wouldn't have a huge gripe with that. Personally, I think that Rose's career with the Phillies—while very good—was also inflated by the hype of winning a World Series.
With that being said, he was certainly one of the Phillies' best hitters during his stint. Rose brought his gritty style over from Cincinnati and hustled his way into the hearts of the Phillies faithful.
He's only on the "bench" because I feel as though Jim Thome was the better offensive player.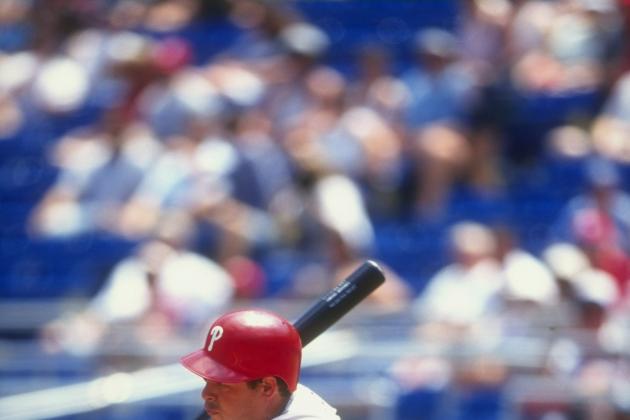 David Seelig/Getty Images

The Line: .287 / .340 / .411, 37 HR
When the Phillies made a large commitment to a guy like Gregg Jefferies during the later half of the 1990s, people called it an unnecessary move. And it was. This team was going nowhere fast.
But in hindsight, Jefferies was a solid player for the Phillies. He was a good contact hitter with a sweet swing and solid on-base skills.
In a different time, he may have helped the Phillies a lot.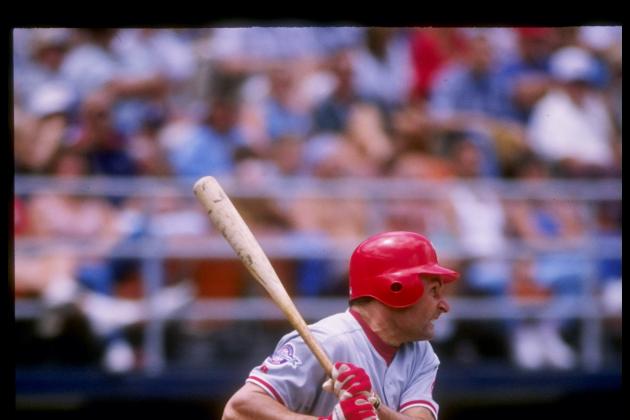 Stephen Dunn/Getty Images

The Line: .324 / .381 / .453, 24 HR
You have to love Jim Eisenreich's story. This is a man who has not an ounce of quit in his body. During his playing career, he was forced into a semi-retired state on multiple occasions following bouts with Tourette Syndrome and seemed to come back stronger each time.
The Phillies made a multi-year commitment to him as the ultimate platoon player and Eisenreich was just that. He played all three outfield positions for the Phillies and mashed right-handed pitching throughout the course of his contract.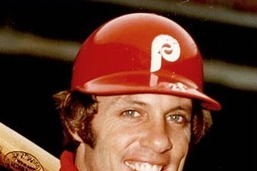 http://www.woundedheroesbaseball.com/lakewood-nj-game.html
The Line: .303 / .368 / .455, 33 HR
Every time that Jay Johnstone comes up, it seems to be in reference to a story about his antics in the clubhouse as the resident clown, but he was a very good outfielder for the Phillies as well.
Johnstone spent some of the best years of his career with the Phils, spending five seasons from 1974-78 playing the outfield.
He was also a very solid hitter off of the bench and one of the first guys called on in a pinch-hitting situation.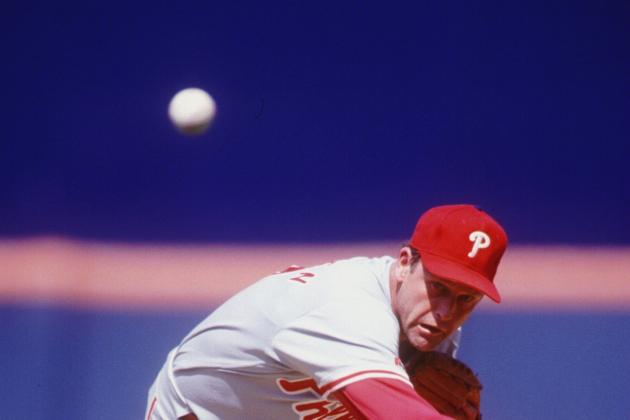 Gary Newkirk/Getty Images

The Line: 11-14, 3.27 ERA
The Phillies haven't been very successful in finding pitching on the open market through their history, so some of the names in this bullpen may surprise you. The first is current broadcaster Larry Andersen.
Andersen first came to the Phillies in a trade, but he began his second stint with the Phils when he joined the club as a free agent prior to the 1993 season.
Both times around, Andersen was very good for the Phillies. He was the only player to be on the roster for both the 1983 and 1993 World Series (though he played for other clubs in between).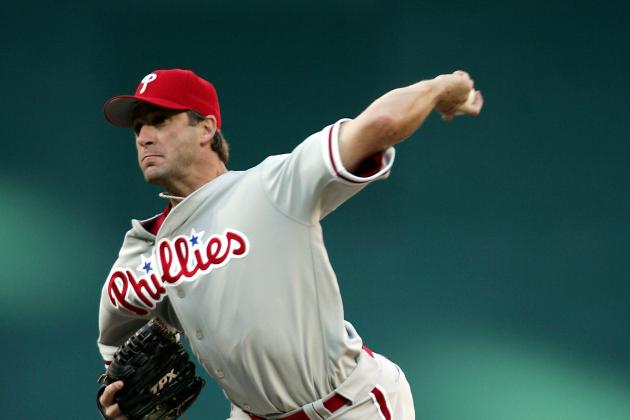 Doug Pensinger/Getty Images

The Line: 28-21, 3.62 ERA
The Phillies weren't a very good team when Rheal Cormier was out in the bullpen, and in true hard luck fashion, they wouldn't make the postseason until the year after he was gone (but that gets blamed on Bobby Abreu anyway).
While he was out in that bullpen, however, Cormier was one of this club's most underrated relievers. He spent six seasons with the Phillies that are probably better than you remember.
Cormier was a solid lefty that knew how to pitch and those are valuable assets in the game of baseball.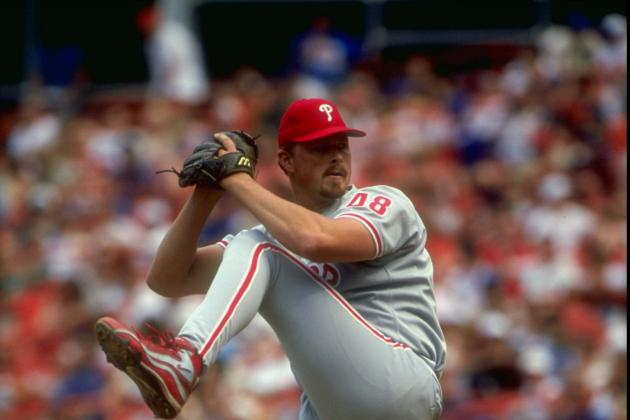 Ezra Shaw/Getty Images

The Line: 8-12, 4.13 ERA
Jerry Spradlin probably isn't a household name, but then again, he spent just two seasons with the Phillies in the late 1990s, so I didn't really expect him to be.
But Spradlin was everything that clubs like about relievers. At 6-foot-7 and 230 pounds, the guy was a presence on the mound. He never got around to translating that pure physical stature into results, but Spradlin did pitch two solid seasons out of the Phils bullpen.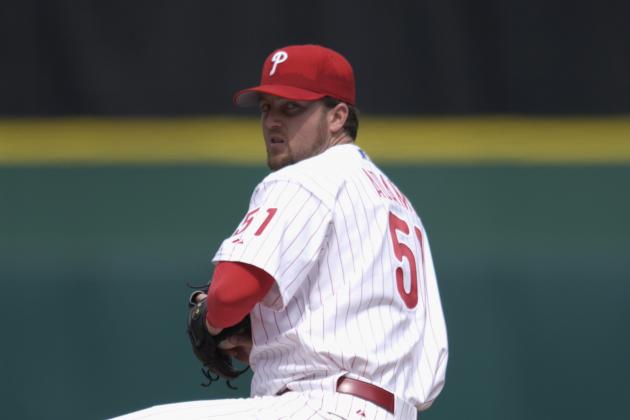 Ezra Shaw/Getty Images

The Line: 8-15, 4.33 ERA
Terry Adams signed with the Phillies twice as a free agent, so he was a natural fit for this list.
By the time he first joined the Phils in 2002, Adams had already pitched for a couple of different clubs and was a bullpen veteran—something that they desperately needed in Philadelphia. After two seasons, he joined the Toronto Blue Jays.
So when Adams re-joined the Phillies in 2005, he was even more well-traveled. It didn't help though, because his '05 seasons consisted of a very forgettable 16 games.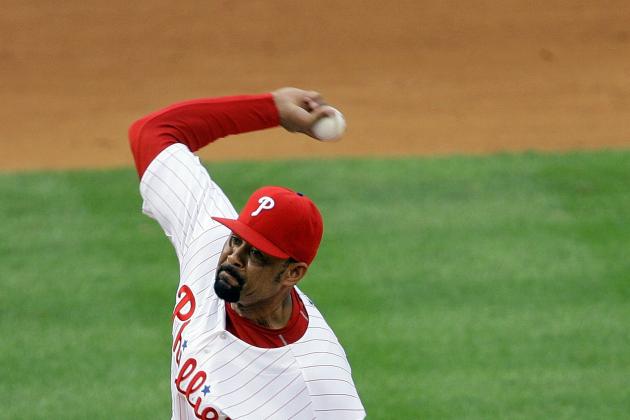 Drew Hallowell/Getty Images

The Line: 13-18, 4.05 ERA, 112 SV
I still haven't figured out how, but Jose Mesa is the Phillies' all-time leader in saves with 112.
Mesa joined the Phillies prior to the 2001 season. He had never recaptured the magic that made him a Cy Young contender with the Cleveland Indians, but was a valuable bullpen piece for a couple of different clubs and the Phils need help in their own bullpen in the worst way.
So naturally, they made Mesa the closer.
It was a train wreck at times and not so bad in others. What Mesa really had going for him was a manager that was willing to grind it out and give him the ball in save situations—not that Larry Bowa really had better options.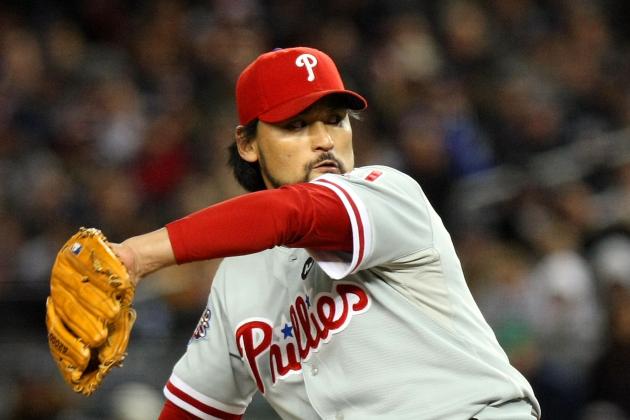 Nick Laham/Getty Images

The Line: 3-3, 4.43 ERA
Chan Ho Park's career with the Phillies was an interesting one spanning just a single season.
He joined the club prior to the 2009 season on the promise that he would be given an opportunity to win the fifth starter's job, but no one really expected him to with guys like JA Happ and Kyle Kendrick also in that mix.
As it turns out, Park had one of the best springs of any Phillies player and won the job, but made just seven starts in the regular season after the wheels fell off.
He then moved into the bullpen where he was able to put the pieces back together. His ERA as a starting pitcher was north of seven, but as a reliever, he was one of Charlie Manuel's most reliable options, posting an ERA of 2.52.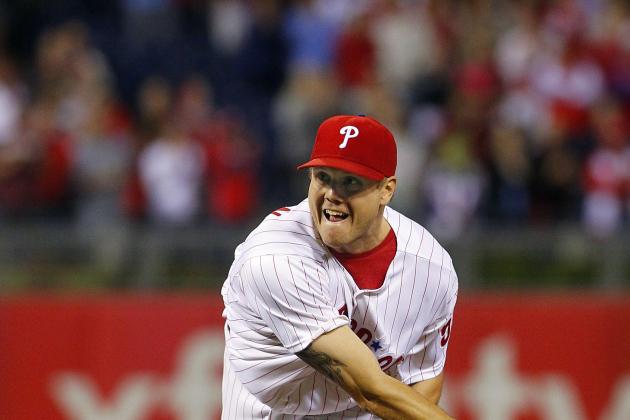 Rich Schultz/Getty Images

The Line: 5-6, 2.44 ERA, 38 SV
I'm going to dust off the old crystal ball and give Jonathan Papelbon the last spot here, because if 2012 was any indication of what's to come, he will have been the best free agent reliever the Phillies have ever signed when his contract expires.
Of course, won't be until the conclusion of the 2016 season, and a lot can happen between now and then.
If I could offer up a prediction: Papelbon ends his career as the greatest Phillies closer of all-time, and that's not to slight a guy like Tug McGraw, who currently holds that claim (in my opinion). Papelbon just has what it takes.