UFC 154 Results: GSP and the Top 25 Pound-for-Pound Fighters in the UFC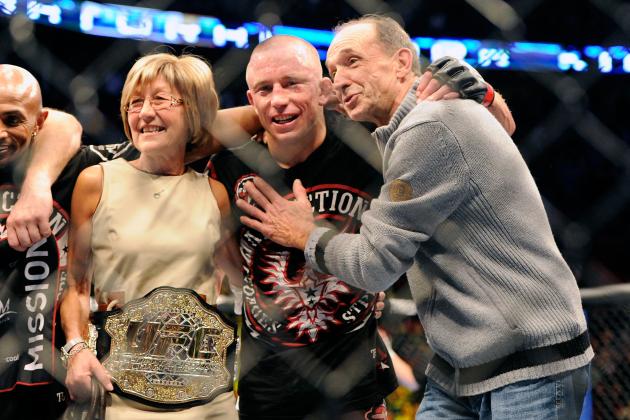 Eric Bolte-US PRESSWIRE

On Saturday night, Georges St-Pierre stepped back into the Octagon for the first time in more than a year to take on the interim welterweight champion, Carlos Condit.
In an unusually exciting GSP fight, he battled Condit for five rounds in which he was mainly in control, aside from a scary head kick landed on GSP in the third round.
After 25 minutes of fighting, GSP was declared the winner by unanimous decision, winning all five rounds on two of the three judges' scorecards.
Is it enough for St-Pierre to reclaim the No. 2 spot on the pound-for-pound rankings? There's only one way to find out.
Begin Slideshow

»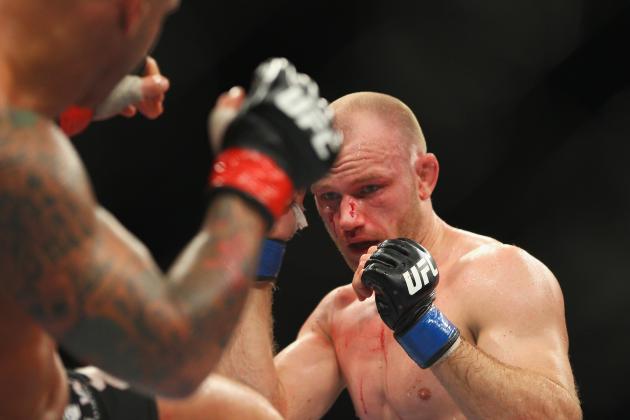 Mark Kolbe/Getty Images

Martin Kampmann had been hurt badly in fights against Thiago Alves and Jake Ellenberger. He was being called the "Comeback Kid" because he had come back to win both those fights.
Against Johny Hendricks, he didn't have a chance.
He was knocked out in 46 seconds and drops back down in the welterweight title picture.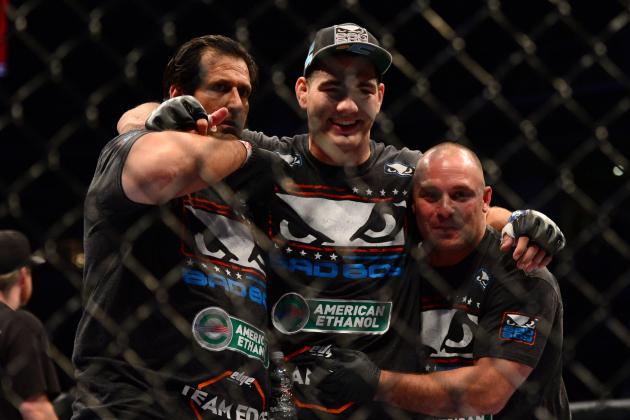 Kyle Terada-US PRESSWIRE

Chris Weidman can now be considered one of the top fighters in the UFC middleweight division—and the entire world.
Weidman is 9-0, 5-0 in the UFC, with wins over Demian Maia, Mark Munoz, Tom Lawlor and more.
Weidman is undoubtedly the No. 1 contender in the middleweight division and will face Tim Boetsch at UFC 155.
Thearon W. Henderson/Getty Images

Chad Mendes was a big winner at UFC 148, as he earned a TKO victory over Cody McKenzie just seconds into the first round.
Mendes has officially rebounded from his loss to Jose Aldo at UFC 142, and he put himself in line to earn another title fight, or at least a top-contender fight.
However, he will instead face Hacran Dias at UFC on FX 6.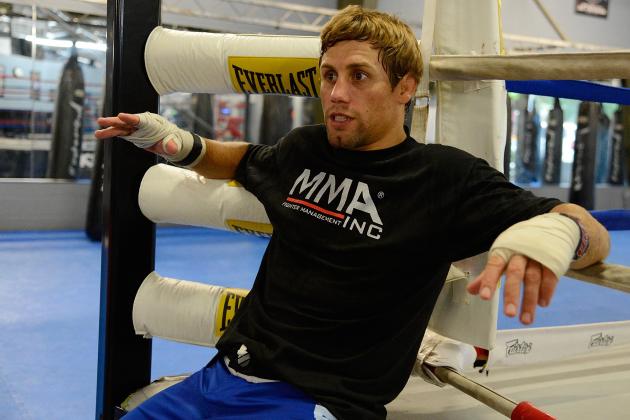 Thearon W. Henderson/Getty Images

At UFC 149, Urijah Faber dropped a unanimous decision (50-45, 49-46, 49-46) to the new interim bantamweight champion—Renan Barao.
Faber seemed to have no answer for anything Barao was doing, as his kicks were able to keep Faber on the outside and spending most of his time defending.
Faber is undoubtedly the No. 3 bantamweight in the world, but with losses in his last five title fights, he just can't keep up with the best of the best in the division.
Faber is looking to make a return in early 2013.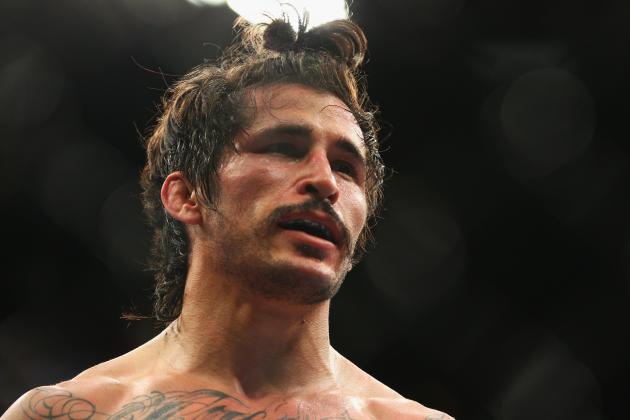 Mark Kolbe/Getty Images

Ian McCall is almost universally considered the No. 3 flyweight in the world behind both Demetrious Johnson and Joseph Benavidez.
The UFC flyweight division is still relatively small, so McCall shouldn't be too many fights away from a title shot.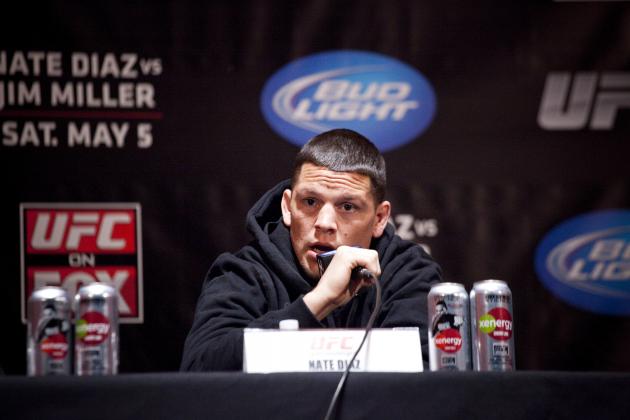 Michael Nagle/Getty Images

In Nate Diaz's last fight, he was able to do something that no fighter before him had done—finish Jim Miller.
Miller has lost four times in his career to Frankie Edgar, Gray Maynard, Benson Henderson and Diaz. Diaz was the only one to finish him.
With three straight wins since returning to the lightweight division, Diaz earned the right to wait for the lightweight title fight at UFC 150 and will now face Henderson for the lightweight title at UFC on Fox 5.
Richard Wolowicz/Getty Images

Mauricio Rua remains in the top 25, as he's still a top-five light heavyweight.
Shogun was last seen at UFC on Fox 4, where he had a second straight outstanding fight and earned a fourth-round TKO over Brandon Vera.
He didn't earn the title shot with the win, but he has a No. 1 contender fight against Alexander Gustafsson next at UFC on Fox 5.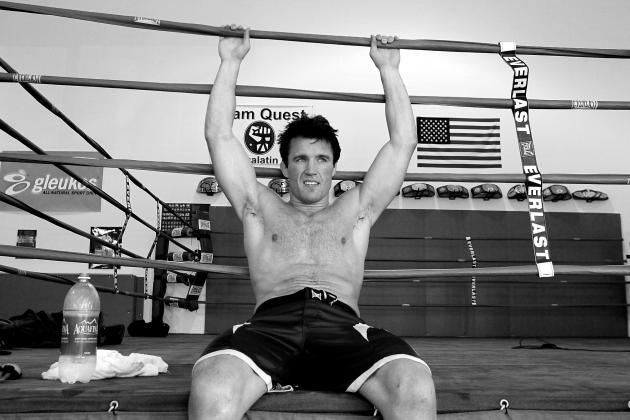 Jonathan Ferrey/Getty Images

Chael Sonnen came into the fight at UFC 148 with everything to prove. He had a chance to dethrone the greatest fighter of all-time and back up all of his trash talk.
For the first five minutes, he did just that, as he took down and controlled Anderson Silva. Then, in the second round, Silva did what he does best, as he used his pinpoint striking to finish Sonnen by TKO.
Sonnen is currently coaching on The Ultimate Fighter against Jon Jones, and the two will fight in April of 2013 for the light heavyweight title.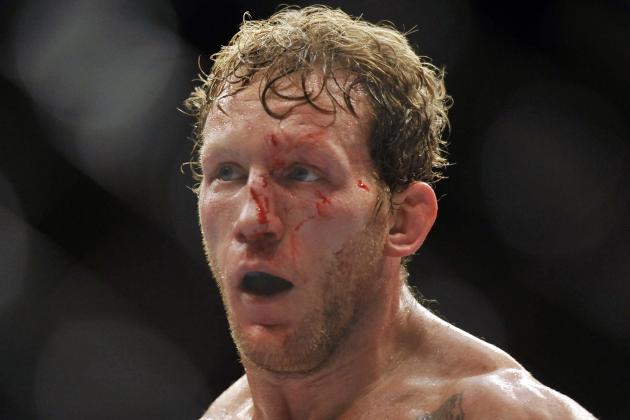 Joe Camporeale-US PRESSWIRE

The former lightweight title challenger, Gray Maynard, is almost universally considered to be a top-three lightweight in the world.
Maynard was last seen in action at UFC on FX 4, where he earned a unanimous decision over Clay Guida in a fight that saw Maynard, and not Guida, be the fan favorite.
Maynard was supposed to face Joe Lauzon at UFC 155, but an injury forced him out of the bout.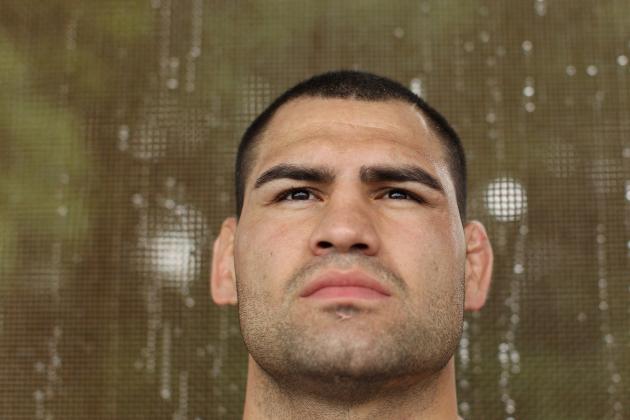 Cameron Spencer/Getty Images

Cain Velasquez is the former UFC heavyweight champion, and he's on a mission to reclaim the belt from Junior dos Santos.
If Velasquez's last fight against Antonio Silva is any indication, there may be no stopping Velasquez. He took Silva down in mere seconds and TKO'd him in the first round.
Junior had better make sure his takedown defense is as good as ever for the rematch at UFC 155.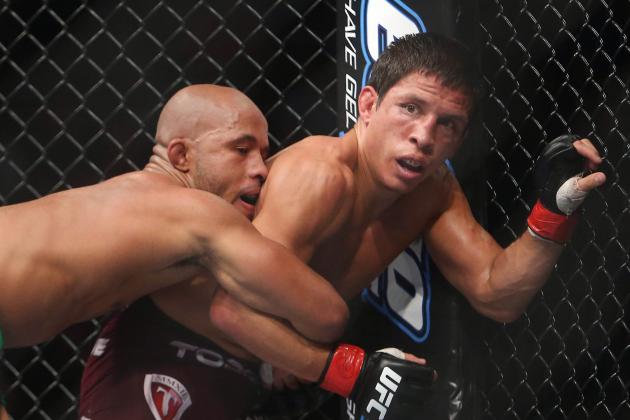 Tom Szczerbowski-US PRESSWIRE

Joseph Benavidez was the favorite coming into the fight, but that didn't matter in the end, as he dropped a split decision and did not win the inaugural UFC flyweight title.
It was a close, competitive fight, but in the end, the wrestling of Demetrious Johnson proved too much for Benavidez.
He is sure to remain a top contender, and there will almost certainly be a rematch at some point.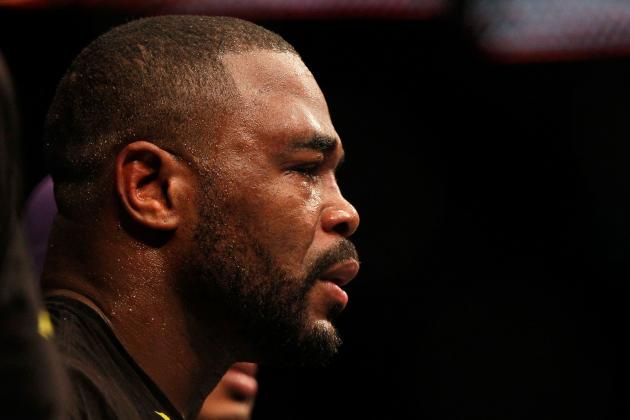 Kevin C. Cox/Getty Images

Rashad Evans fell short in his title-reclaiming effort against Jon Jones, but he'll certainly be back to fight for the title again.
In the meantime, Evans is stuck in a Jon Fitch (pre-Johny Hendricks) type of situation, where he is one of the best fighters in the division but may have nothing to offer the champion.
His next fight will be against Antonio Rogerio Nogueira at UFC 156.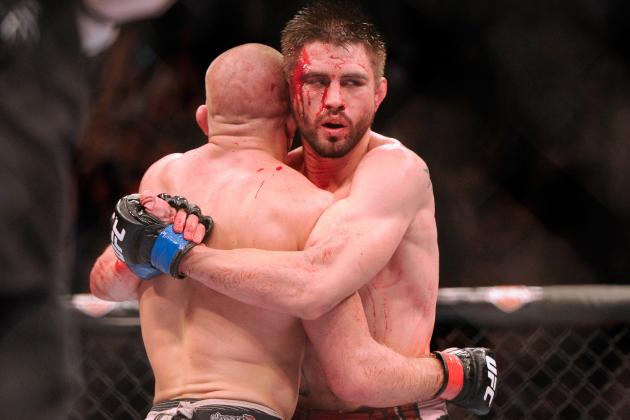 Eric Bolte-US PRESSWIRE

On Saturday night, Carlos Condit had a chance to dethrone GSP. He had a chance to unify the interim title and the undisputed title, and he almost did.
In the third round, he landed a solid head kick and almost finished GSP, but when all was said and done, GSP had his hand raised and had another unanimous decision victory.
Condit remains a top-five welterweight.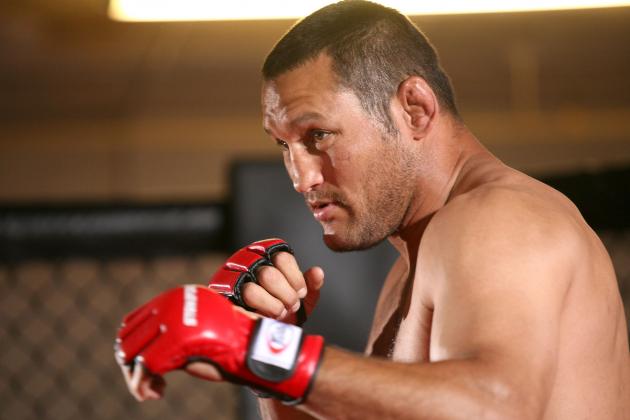 Valerie Macon/Getty Images

Dan Henderson just gets better with age.
At 41 years old, Henderson is as good as ever and is being rumored for a fight with Lyoto Machida.
Henderson has won six of his last seven fights, including knockouts at middleweight, light heavyweight and heavyweight. That's pretty impressive.
Henderson is now being rumored for a fight against Lyoto Machida in the near future.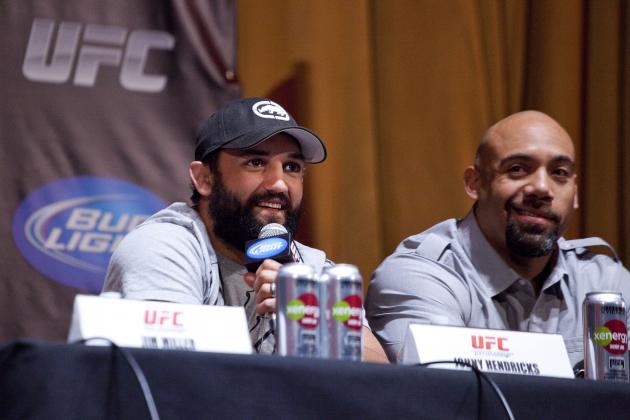 Michael Nagle/Getty Images

Johny Hendricks should have GSP scared. Hendricks has now won three straight fights against top-five welterweights.
He knocked out both Jon Fitch and Martin Kampmann, and he won a decision over Josh Koscheck.
He has some of the best wrestling in the welterweight division, and arguably the most power. All welterweights should be afraid.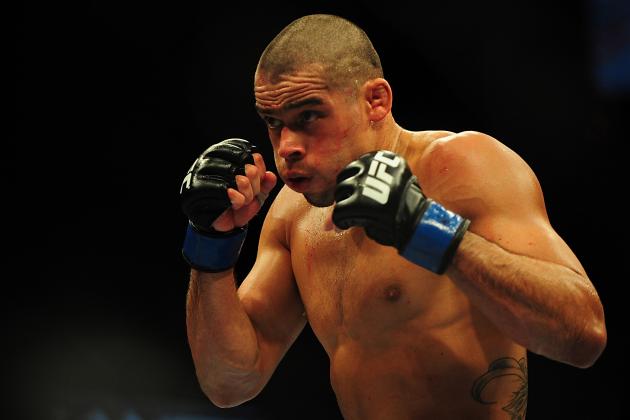 Anne-Marie Sorvin-US PRESSWIRE

Barao won the interim bantamweight title at UFC 149 with his five-round decision over Urijah Faber.
Originally, Barao had planned to sit on the belt and wait for Dominick Cruz, but Dana White has recently said he will look to have Barao defend the title, potentially against Michael McDonald.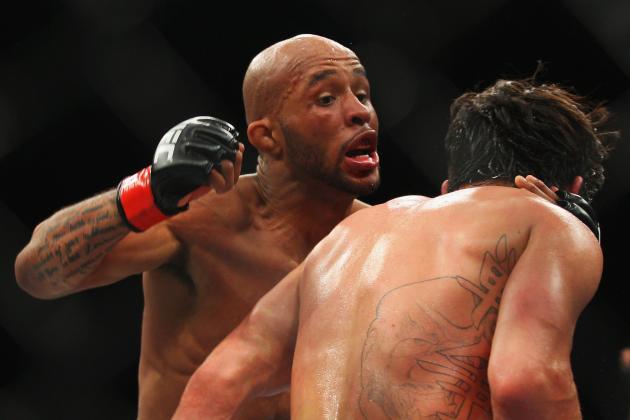 Mark Kolbe/Getty Images

Demetrious Johnson is a one-time bantamweight title challenger and first-ever UFC flyweight champion.
After earning a unanimous decision over Ian McCall, Johnson put himself in the finals of the tournament to crown the UFC's first ever flyweight champion.
He then earned a split decision over Joseph Benavidez and earned the inaugural UFC flyweight title.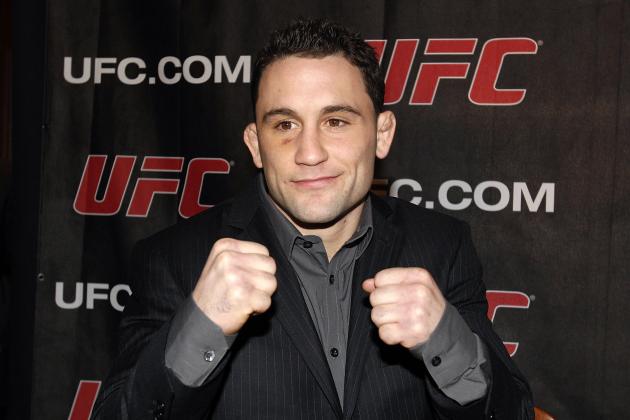 Michael Cohen/Getty Images

As a former lightweight champion and a man fighting at least one weight class higher than he possibly could, Frankie Edgar belongs this high on the pound-for-pound list.
After suffering a second loss to Benson Henderson at UFC 150, Edgar's shots at regaining the title any time soon are slim, but he did answer the questions about fighting at lightweight.
He was briefly scheduled to face Jose Aldo for the featherweight title, but an injury to Aldo forced the cancellation of the fight.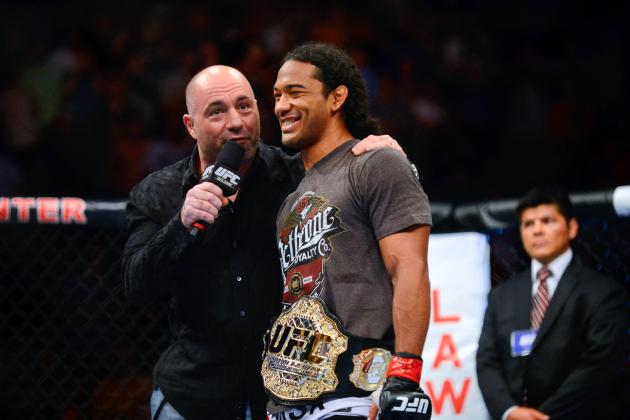 Ron Chenoy-US PRESSWIRE

At UFC 150, Benson Henderson defended his lightweight title for the first time in a split decision over Frankie Edgar.
It was a close fight, a fight that many are considering controversial, but a win is a win, and Henderson remains one of the best fighters in the world.
He will face Nate Diaz in his next title defense at UFC on Fox 5.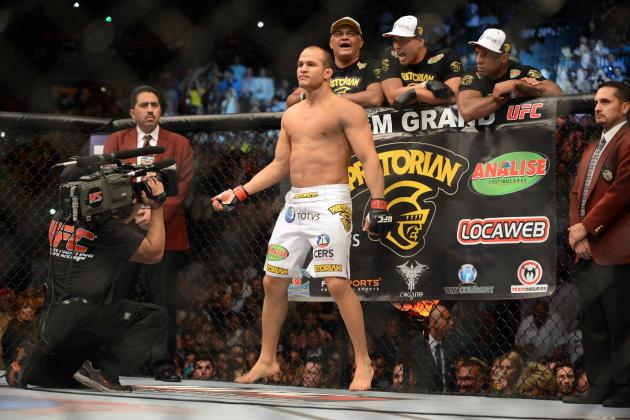 Ron Chenoy-US PRESSWIRE

At UFC 146, Junior dos Santos scored a TKO victory over Frank Mir, just as everyone assumed that he would.
Earlier, on the same card, Cain Velasquez earned a No. 1 contender spot when he defeated Antonio Silva.
Dos Santos and Velasquez will face each other in a rematch at UFC 155 on December 29.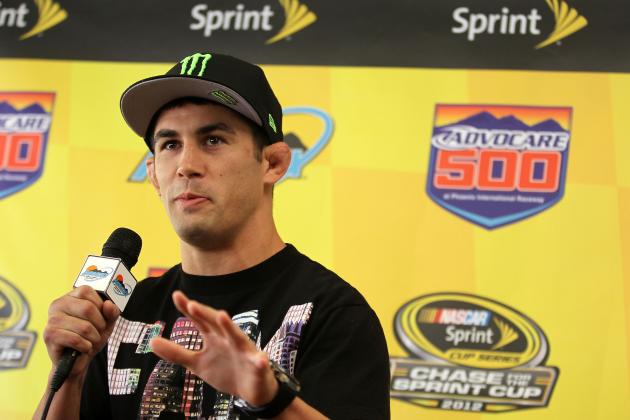 Todd Warshaw/Getty Images

"The Dominator" is yet another fighter who was forced out of a fight due to injury.
Dominick Cruz was set to face Urijah Faber for a third time in the co-main event of UFC 148, but a torn ACL forced him from the fight.
When he returns, he will either face current interim champ Renan Barao, or possibly Michael McDonald.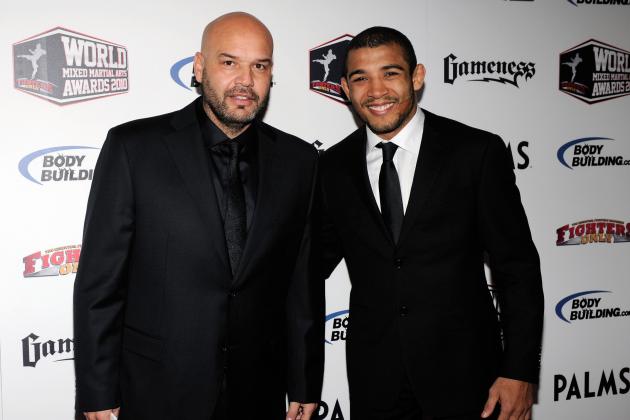 Ethan Miller/Getty Images

Jose Aldo remains in the No. 4 spot in the pound-for-pound rankings.
Aldo has decimated his competition at 145 pounds and was set to face Erik Koch at UFC 149, but an injury forced him from the card.
He was once again set to face Koch at UFC 153, then Frankie Edgar, then he was pulled from the card altogether when he got injured.
His next fight is yet to be announced, although it will likely be against Edgar.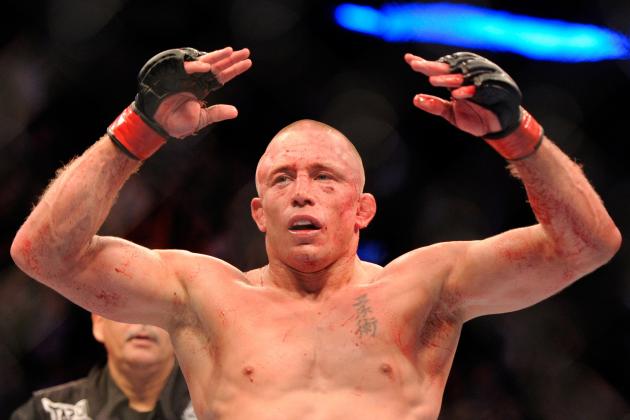 Eric Bolte-US PRESSWIRE

Georges St-Pierre made his return to the cage for the first time in more than a year on Saturday night, and he had the toughest fight of his career.
For 25 minutes, him and Carlos Condit battled back and forth, and GSP was hurt badly in the third round with a head kick.
St-Pierre earned the unanimous decision win in the end, but it wasn't enough to jump back into the No. 2 pound-for-pound spot on this list.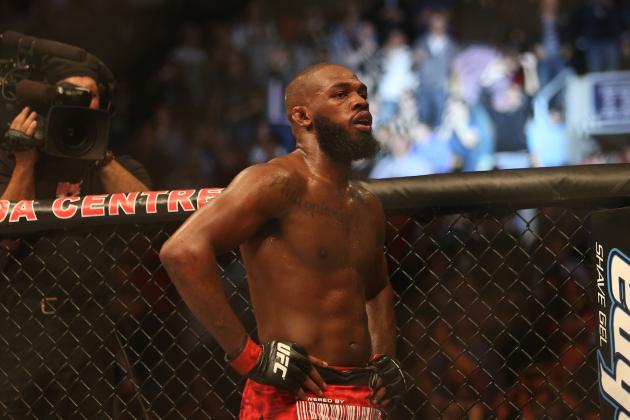 Tom Szczerbowski-US PRESSWIRE

Following another title defense at UFC 152, Jon Jones just continues to prove that he is one of the best fighters on the planet.
Jones defeated Vitor Belfort by fourth-round submission, and while Belfort lasted longer than most expected, he fell just as the other four former champs had.
Jones is currently coaching against Chael Sonnen on The Ultimate Fighter and will face off against Sonnen in April.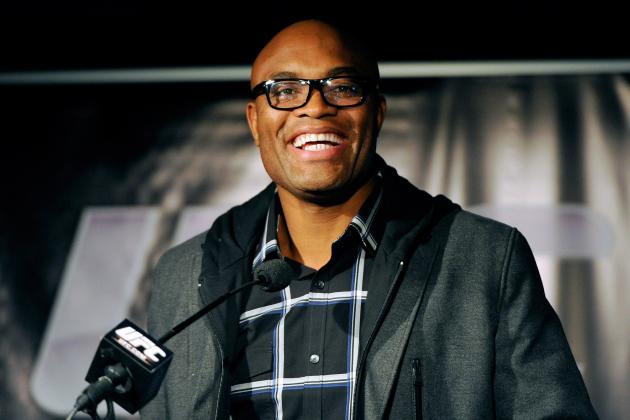 Eric Bolte-US PRESSWIRE

Anderson Silva moved up to light heavyweight for the third time in his UFC career at UFC 153 and faced off against Stephan Bonnar, a man who had never been legitimately finished in his career.
For nearly four minutes, Silva toyed with Bonnar, putting his back against the cage and just daring Bonnar to strike him. Then, he finished Bonnar with a knee to the solar-plexus.
He's the greatest of all-time, and definitely the greatest pound-for-pound fighter.
Tim McTiernan is a Featured Columnist for Bleacher Report. For the latest news on everything MMA, follow him on Twitter @TimMcTiernan.