3 Keys to Building an NFL Dynasty in the Era of Financial Parity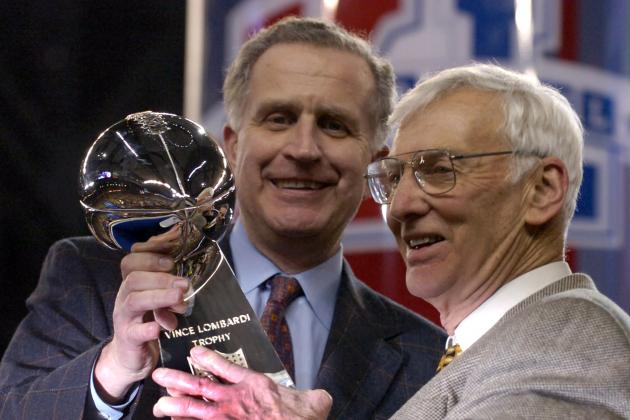 A. Messerschmidt/Getty Images
Steelers owner Ambassador Dan Rooney accepts the team's fifth Lombardi Trophy
The NFL markets itself as a league in which parity reigns. Thanks to a revenue-sharing system that generates unprecedented amounts of money and divides it equally, no team is ever out of the running from day one. Not financially, at any rate.
Football provides the most level playing field in pro sports—especially when compared to Major League Baseball or the Barclay's Premier League, both of which are clearly divided into financial haves and have-nots. So shouldn't we expect to see NFL teams rising and falling from year to year?
It turns out that we don't. Like many marketing strategies, the NFL's wraps a kernel of truth in layers of myth and misconception. Though financial parity is a reality in the modern NFL, the equality off the field has not led to equality on it.
In the past 25 years—roughly the period during which some form of free agency has been allowed—14 different teams have been NFC champions and 10 different teams have been AFC champions. In other words, a new team made the Super Bowl a little less than half the time. More importantly, 10 teams won multiple conference titles. Two teams won twice, three teams won three times, four teams won four times and one team (the New England Patriots) has qualified for the Super Bowl six times since 1997.
By comparison, there have been 12 NL champions and 11 AL champions during the same period in supposedly top-heavier Major League Baseball [1]. This means that there has been a new entrant in the World Series about as often as there have been new conference champions in the NFL. So far, 12 teams have qualified for the World Series more than once. Six have won two pennants, three have won three, one won four, one won five and one (the New York Yankees) won seven.
Though the sample sizes are small, these statistics indicate that parity is not markedly greater in the NFL than in baseball. In fact, one could argue that dynasties are slightly easier to build in the NFL [2]. Eight pro football teams have won three or more conference championships, and five of those made the Super Bowl four or more times.
Since 2003, only the Patriots, the Pittsburgh Steelers and the Indianapolis Colts have won the AFC championship. Only six baseball teams won the pennant three or more times, and only three did so more than four times.
So given the fact that all NFL teams start with approximately equal resources and can only spend the same amount, how do certain teams achieve success more consistently than others? Smarter owners.
Intelligent owners can overcome the financial constraints and enjoy a longer-term competitive advantage if they possess three key characteristics.
---
[1] There have been only 24 World Series since 1988 because of the 1994 strike.
[2] Though we generally reserve the word "dynasty" for teams that win multiple championships in a short period, I would argue that winning multiple conference championships or pennants is not much easier and also makes a team deserving of the honor.
Begin Slideshow

»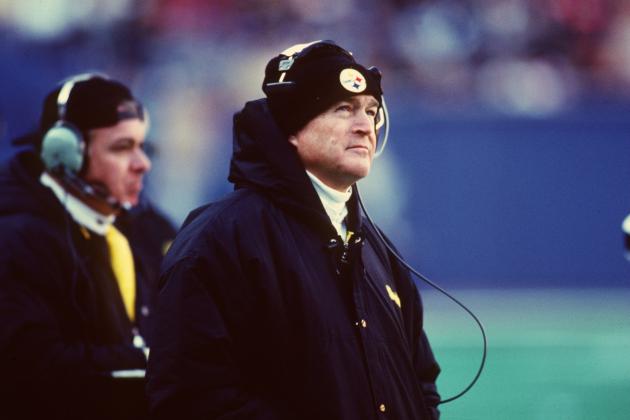 Rick Stewart/Getty Images
Faith in Chuck Noll during some early losing seasons paid off big for the Steelers
Patience. An organization, whether a business, a school or a sports franchise, requires consistency to achieve success over an extended period of time. Management needs to be able to implement a long-term plan without having to worry about losing their jobs over short-term setbacks.
For example, many successful corporations refuse to publish quarterly earnings estimates to encourage their senior executives not to manage the business toward hitting short-term numbers. Similarly, coaches who feel pressure from their bosses to win now will make moves that may be beneficial in the immediate future but bad for the long-term health of the team.
Smart owners choose general managers and coaches with a vision and then give them time to see it through.
Finding examples of teams that follow this model is difficult, because a) not many have had the patience to do so in the modern era, and b) many of the coaches who have lasted, such as Bill Belichick and Tony Dungy, had early success and banked goodwill that got them through leaner years.
The best example of a patient franchise is probably the Steelers, who have had only three coaches since 1969 and have shown repeatedly how sticking with coaches through good times and bad can pay off. Chuck Noll went 12-30 in his first three years in Pittsburgh. Those seasons were marked by gradual improvement, though, and the Rooney family let Noll continue rebuilding what had been a moribund franchise.
The Steelers subsequently ripped off 13 straight winning seasons, nine division titles and a then-unprecedented four Super Bowl wins.
The Rooneys also stood by Noll's successor, Bill Cowher, during a 22-26 three-year stretch in the middle of his tenure with the team. Cowher repaid their patience with three division titles and a Super Bowl championship in the following five years.
Patience, however, doesn't mean sitting back when things are simply not working out. If a coach's long-term plan is not cutting it, it may be time to replace him. For example, Marvin Lewis has managed only three winning seasons distributed randomly among six other subpar years with the Cincinnati Bengals. Owner Mike Brown is known for his loyalty, but why it made sense for the Bengals to give Lewis a two-year extension this past summer is unclear.
There also often comes a time when a team even needs to cut ties with a successful coach. As in other organizations, long stretches of success in sports can breed complacency.
Coaches get old, their message gets stale and they lose their edge. Smart organizations know when it is time to move on. Though Andy Reid has been one of the most successful NFL coaches in the past two decades, it appears that his window of success has closed and that it might be time for a change at the end of this year.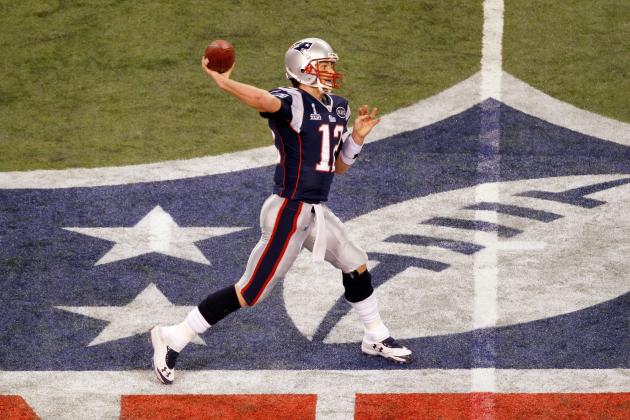 Gregory Shamus/Getty Images
Evidence that buying low in the draft works
A nose for value. The financial constraints imposed by the league's collective bargaining agreement make spending money wisely absolutely critical to winning consistently. It's not what a team spends—they all spend about the same amount anyway—it's how it spends it.
Investing in NFL players is like investing in the stock market. It doesn't matter what the absolute price of a stock is, just like it doesn't matter what a player's absolute salary is. What matters is whether that price accurately reflects the stock's true value. If the company is undervalued, a smart investor buys shares. Similarly, smart teams look for players who are undervalued and who can be picked up at a discount.
Under Robert Kraft, the Patriots have excelled at doing this. Since Bill Belichick joined the organization in 2000, New England has repeatedly and famously traded its first-round draft spots for multiple draft picks in later rounds. Because the Patriots have been at the top of the league for more than a decade, their picks typically have come at the end of every round.
Late first-round selections are not sure things but cost significantly more than picks in the second and third rounds. By trading down for more picks, the Patriots increased their odds of picking up a sleeper with the potential to be an underpaid star and mitigated the financial risks associated with their selections turning out to be busts.
Conversely, if a company or a player is overvalued, a smart investor or a smart owner stays away. Dallas Cowboys' Jerry Jones and the Washington Redskins' Daniel Snyder have thrown big money consistently at mid-level players coming off of one or two big years. These players have disappointed fans in both cities more often than not, and both teams have, unsurprisingly, fallen short of expectations.
Owners should recognize, however, that a high price doesn't mean a player is overvalued.
Mike Brown of the Bengals has repeatedly passed up the chance to sign dominant players like Warren Sapp because he felt their prices were too high. Smart owners recognize that premier players are almost never overvalued.
Because of the salary cap, elite players like Tom Brady, Haloti Ngata, Patrick Willis or Drew Brees are almost always paid less than they are worth. When given a chance to sign a player of that caliber, the intelligent teams don't care about the price tag.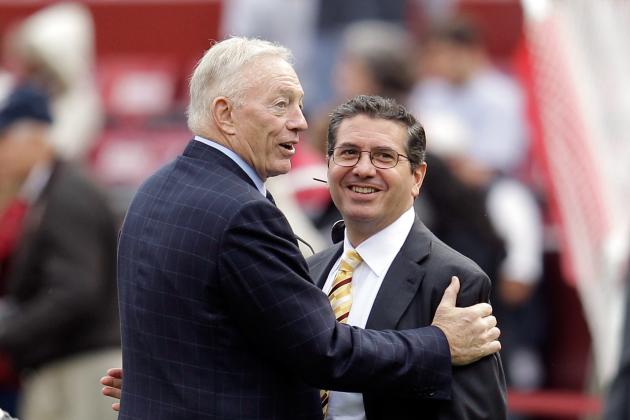 Rob Carr/Getty Images
Two big egos, zero Super Bowl appearances since 1996
A small ego. A recurring theme in the previous points is that "hands-on" ownership usually doesn't prove successful in the NFL. Jones and Snyder are famously controlling and involved in personnel decisions but don't have a lot to show for it.
The former won three Super Bowls early in his tenure thanks to the Herschel Walker trade, the brainchild of Jimmy Johnson, Dallas' coach at the time. Since Jones forced Johnson out in 1994, the Cowboys have been inconsistent and underachieving, posting a 154-134 record, an average finish of 9-7 each year. Snyder's team has gone 91-117 since he bought the team in 1999, with an average record of 7-9 each year.
The Rooneys, Kraft and the Green Bay Packers' owners (its fans) generally leave the decision making to people who know football. As a result, those three organizations have made the Super Bowl a combined 13 times in the past 25 years.
Letting football people make the football decisions sounds easy in theory but proves difficult in practice. Owning an NFL franchise isn't like owning other businesses.
Successful ownership in the corporate world is defined by return on investment. In the NFL, everyone makes money, and franchises are collaborators, not competitors, off the field. Success is only defined on the field.
Because owners are competitive people who are used to being right, there is a natural tendency to want to get involved in the decision-making process that produces success on the field. Otherwise, what role does an owner play in a team's success, other than to put up the cash?
But picking the right people and letting them do their job is the best thing an owner can do if he or she really cares about winning. Though a few owners, like Jones, are ex-players, very few are experienced in the business of football, scouting or building a winning franchise.
The hardest thing for any successful person is to admit that someone else is smarter than them. However, the smart owners, the ones who care about building a winning team, set their egos aside and entrust their franchises to people who know football better than they do.