Toronto Raptors: A Look at Next Week's Slew of Games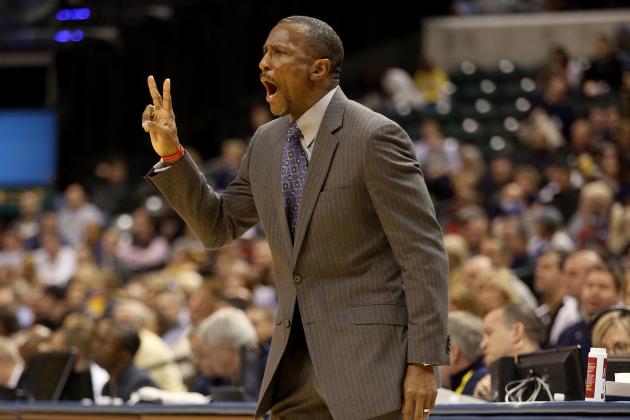 Andy Lyons/Getty Images

The Toronto Raptors have clearly caught the virus that plagued the Toronto Blue Jays last season. Already three main players in the rotation have significant injuries (Kyle Lowry, Landry Fields and Alan Anderson).
Lowry should be back in roughly 10 days or so, but the other two are much more severe.
No matter what team you are, if you take away your best player and two who play significant minutes, you are going to struggle.
So let's us look at their schedule for the upcoming week and decide what needs to happen to steal some W's.
As far as weekly schedules go, that is a very easy week of games. The big worry there, especially with a depleted roster, is the four games in five nights (Saturday through Wednesday). That being said, the Raptors could easily come away with a winning record and possibly be on a three-game winning streak at the end of the week.
Let us break them down individually:
Begin Slideshow

»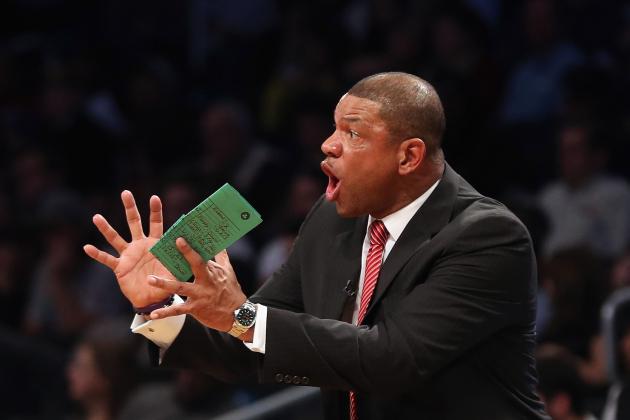 Bruce Bennett/Getty Images

Hopefully for the Raptors, Rajon Rondo will miss another game with an ankle injury and according to the ESPN fantasy blog, Rondo could miss additional time. That being said, Leandro Barbosa is a solid fill-in and the Celtics always play tough as long as Kevin Garnett is playing.
The Celtics don't usually play a true centre, so it could be a tough learning curve if Jonas Valanciunas matches up with KG to leave Brandon Bass on Andrea Bargnani.
I hope that DeMar DeRozan guards Paul Pierce and he continues to improve his play at both ends of the court. Could Terrence Ross have a big game guarding Jason Terry? That is a tall order for a rookie.
Overall, it seems wishful thinking to think that the Raptors can steal one in the TD Garden.
Prediction: Boston 94, Toronto 86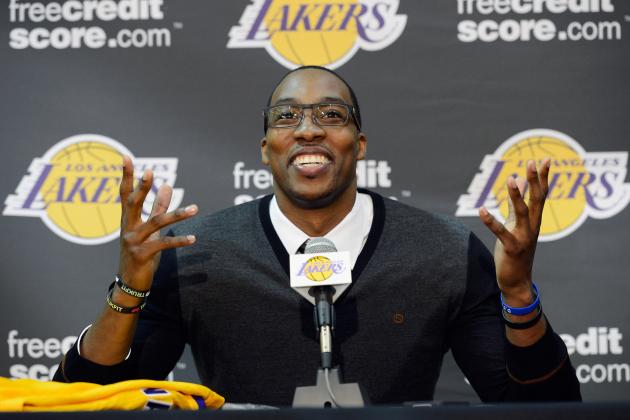 Kevork Djansezian/Getty Images

As the only home game on the schedule, the Raptors needs to assert some home dominance.
Without Dwight Howard for the Magic, I believe that the Raptors match up very well.
Bargnani should be able to dominate Glen Davis offensively and DeRozan should be able to run and keep Arron Afflalo at bay. Hopefully for a second game in a row, the Raptors get lucky and have the opponent's point guard miss the game (Jameer Nelson is dealing with a hamstring injury).
All in all, I think the crowd will propel the Raptors to a victory at home in the ACC.
Prediction: Toronto 99, Orlando 93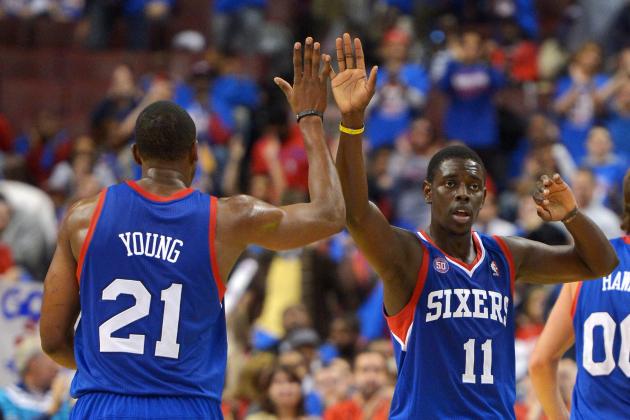 Drew Hallowell/Getty Images

I was in the 18th row when the Philadelphia 76ers destroyed the Raptors in all facets of the game. The second quarter was impressive as they outscored the Raptors 32-7.
I think the Raptors are somewhat embarrassed after such a devastating loss at home that they come out strong against the Sixers. Still without Andrew Bynum, I expect JV and Bargnani to take advantage of the feeble Spencer Hawes.
The Sixers will have Jason Richardson back from injury as it should make for a good game. Because of how poor I saw them play last Saturday, I think Casey fires them up for a close win.
Prediction: Toronto 93, Philadelphia 91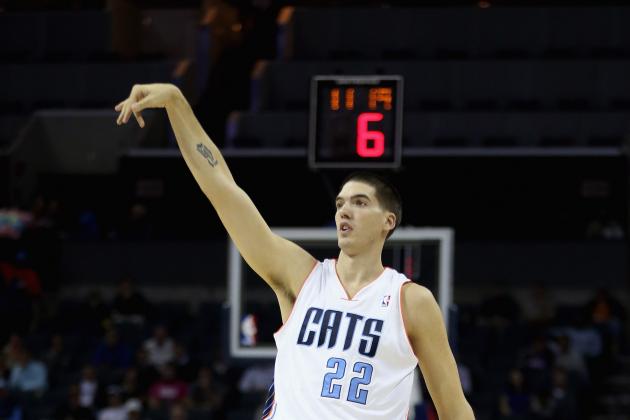 Streeter Lecka/Getty Images

The Charlotte Bobcats are playing somewhat decent ball this year, and I am excited to see JV and Bargnani go up against the frontcourt of Byron Mullens, Brendan Haywood and Bismack Biyombo.
Michael Kidd-Gilchrist hasn't done too much recently for the Bobcats (granted, he is currently the youngest player in the NBA).
I think the Raptors could stifle the Bobcats defensively, and Mullens vs. Bargnani is probably the softest 'power' forward matchup of all time. As long as Jose Calderon doesn't give up 30 points to Kemba Walker, the Raptors should pull it out.
Prediction: Toronto 105, Charlotte 97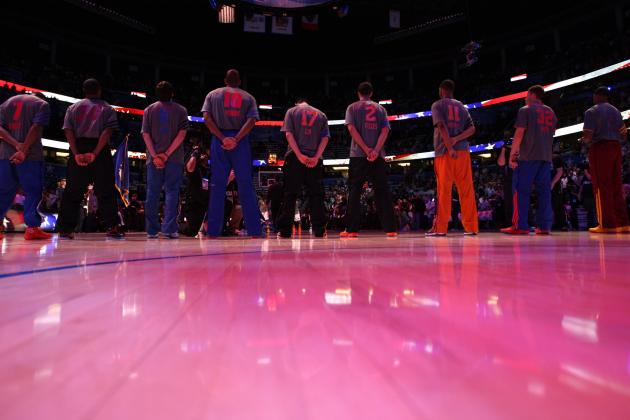 Mike Ehrmann/Getty Images

Once the Detroit Pistons start giving rookie Andre Drummond some serious minutes, they will have their own version of the 'twin-towers' in Detroit.
Greg Monroe is a beast and he is only going to improve. Drummond has excellent per-48 minutes statistics but, like Valanciunas, gets in early foul trouble.
I have always been a fan of the Pistons backcourt with Rodney Stuckey and Brandon Knight, but for some reason, they have only won one game. That being said, the Raptors are a better squad overall than the Pistons and should be able to score another road win.
Prediction: Toronto 98, Detroit 90
I am trying my best to be optimistic, but there is no reason why the Raptors can't steal two road wins this week. If there is, then please let me know.
If the Raptors come out 3-2 or possibly 4-1 this week, then they are back in the hunt for the playoffs (5-8 or 6-7) and will possibly have Kyle Lowry back. This could be a crucial stretch for the Raps and I look forward to it.
Get at me on Twitter @the__ste (double underscore) for fantasy advice, fantasy articles, Jays news and discussion, as well as anything else I find awesome.