Eagles vs. Redskins: 7 Keys to the Game for Washington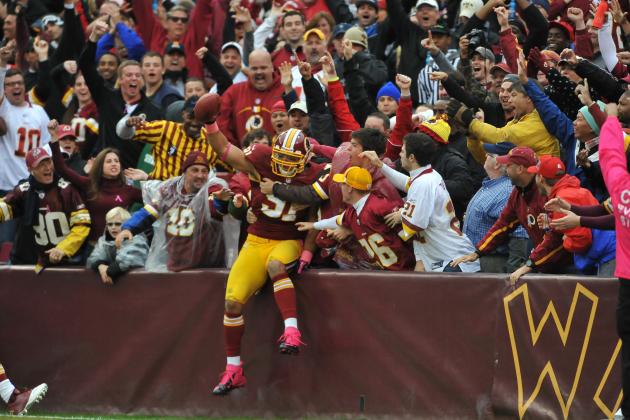 Larry French/Getty Images

Fresh off their bye week, the Washington Redskins host the division rival Philadelphia Eagles on Sunday in a game that will serve as barometer for the rest of the season.
At 3-6 on the year, the Redskins would essentially have to win the rest of their games in order to get a fair shot at a playoff berth.
With the Redskins looking to rebound, the Eagles are in a downward spiral of their own—traveling to FedEx Field after three consecutive losses, with rookie quarterback Nick Foles commanding ship.
In a do-or-die situation for the Redskins, the following are Washington's seven keys to victory.
Begin Slideshow

»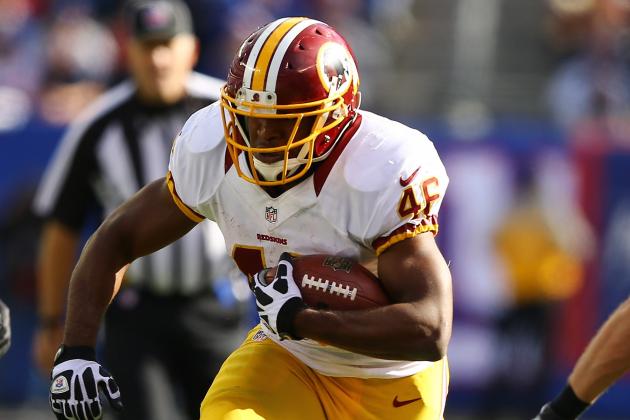 Al Bello/Getty Images

It sounds simple and it's typically the key to most football victories. But for the Redskins, it's their key to offensive success.
Rookie running back Alfred Morris has taken the league by storm with his 88 yards per game average and his bruising style of running. He has improved with every game this season and the bye week was likely a big help for a workhorse runner like himself.
The Redskins offensive line performs best in the ground attack—giving quarterback Robert Griffin III very little to work with in traditional dropback plays. If the Redskins want any chance of success elsewhere with their offense, getting things started with Morris and Griffin is the best (and arguably only) way to do it.
Take advantage of a struggling Eagles defense and look to make the most of their poor tackling.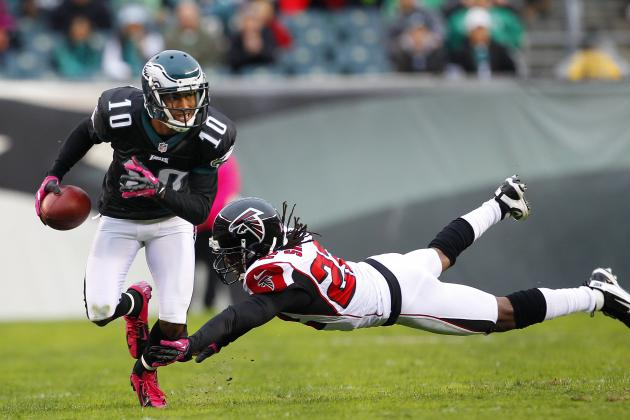 Rich Schultz/Getty Images

When you talk about limiting speed or a playmaker's ability, it's certainly easier said than done. And when it comes to the Redskins' defense, attempting to limit guys like LeSean McCoy, DeSean Jackson, and Jeremy Maclin, it makes for an even taller task.
Now that Michael Vick is likely done for the year, the Eagles are rolling with rookie Nick Foles—a sizeable pocket-passer with a very strong arm and limited experience. If the Eagles coaches were smart, they'd be coaching the rookie to get the ball out fast and into the hands of Philadelphia's playmakers (those guys mentioned above).
Calling the Redskins' defense a struggling unit this season would be an understatement. Through nine games, they're allowing an average of 28 points per game and nearly 400 yards.
However, if the Redskins want to keep this game in reach, limiting the Eagles' speed is crucial. Allowing DeSean Jackson to get behind the defense or giving LeSean McCoy daylight on a cutback lane could put the Redskins in a hole that's hard to escape.
Jim Haslett needs to scheme well, and the players need to execute.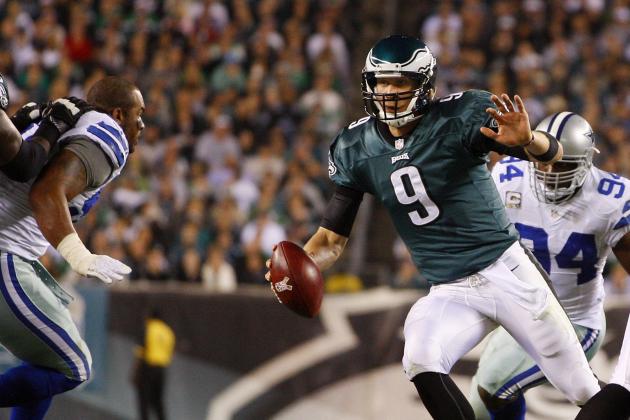 Rich Schultz/Getty Images

As mentioned before, the Eagles will be forced to use third-round rookie Nick Foles to lead the team's offense and come into a (hopefully) hostile environment in Washington.
The best way to rattle a rookie is to get after him, and get after him often. Unfortunately, this has been an abandoned skill for the Redskins this entire season.
Despite a strong arm and ability to get the ball out quickly, Foles is far from a scrambler. Can he run if he needs to in order to escape the pocket? Sure. But he's not a threat. And with the way the Eagles offensive line has performed this season, it would be truly sad to see the Redskins' pass rush sandbagged this Sunday.
So far, all has been quiet on the Ryan Kerrigan front. On Sunday, that must change. The Eagles start sasquatch impersonator King Dunlap at right tackle and the guy simply can't block. Kerrigan needs to get into him and make the rookie quarterback pay.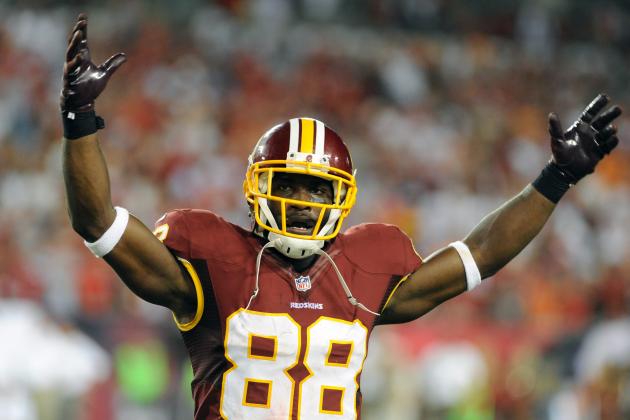 Al Messerschmidt/Getty Images

Although not written in stone, there's a chance that wide receiver Pierre Garcon returns to the Redskins this Sunday after missing a majority of the season with a torn ligament in his foot.
As much as we'd all like Garcon to play, and as much as the Redskins need his presence on offense, no one should expect much from the speedster if he takes the field against the Eagles. Even if Garcon is cleared to play and the coaches see it fit, Garcon will play with immense pain.
Garcon is battling what's called a plantar plate tear that essentially pains him when pushing off with his foot. As a result, I would expect a lack of explosion from a wide receiver that earned a top paycheck this offseason because of that very skill.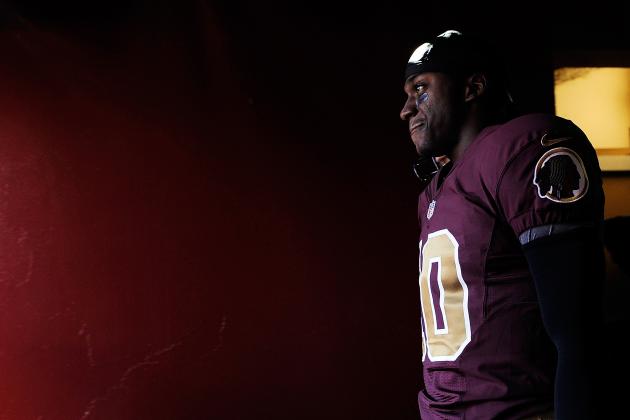 Patrick McDermott/Getty Images

After starting the season red hot, rookie Robert Griffin III and his game trailed off a bit heading into the bye week. Against Pittsburgh and then Carolina, Griffin threw for less than 400 yards, was averaging just over five yards per attempt, and had just one touchdown.
Coming out of last week, Griffin has mentioned that he's prepared to come back stronger than before.
"I thought I was hungry before the bye week," Griffin said. "But you come back and realize how much more energy you have. You know that everybody's looking at me to be the guy to make everything work."
Griffin is one of the fiercest competitors in the NFL, even as a rookie. He knows that all eyes are on him and he wants nothing more than to put his team on his back and carry them. And that's exactly what I'd look for on Sunday.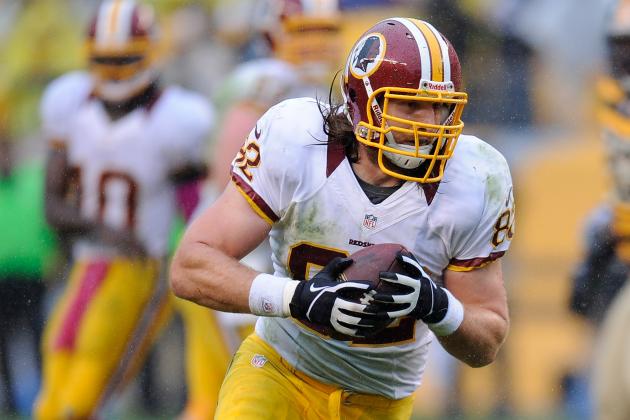 Joe Sargent/Getty Images

Other than the Jacksonville Jaguars who squeak out the embarrassing victory by less than one percent, the Redskins rank at the very bottom of the league this season in third down conversion with a pitiful 28.6 percent.
If the Redskins want to stay in ball games and give themselves a chance to win, the offense has to convert on the game's most crucial down. And that's just as much on the players as it is on the coaches and their play-calling.
Against the Eagles, if the Redskins struggle to convert, it will lead to the Eagles' offensive speed getting back on the field and presenting the mismatch against Washington's porous defense.
What's the best way for the Redskins to improve on third down? Don't get into 'em. Go after the sticks on first and second down and give yourself early conversions or reasonable 3rd-and-shorts.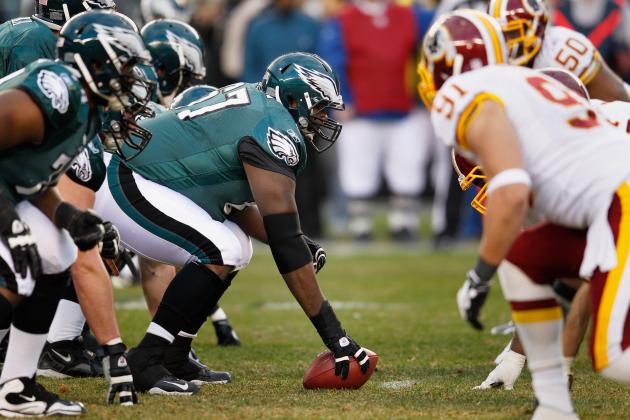 Rob Carr/Getty Images

Arguably one of the most embarrassing statistics for an NFL team—you never want to lead the league in penalties or penalty yards. But for the Redskins, their 75 penalties and 649 penalty yards do just that.
It's not that players don't understand what penalties do. Hell, it's in the name. But it's about discipline. It's about coaches teaching their players, coaching their players, and preparing them for game situations.
With these players and these able-minded coaches, there's no reason a team like the Redskins should lead the league in helping their opponent. And against the Eagles, every penalty committed will dig a hole deeper and deeper for the Redskins—a hole Washington simply can't afford.