Odds on Most Likely Candidates to Replace Jason Garrett as Cowboys Head Coach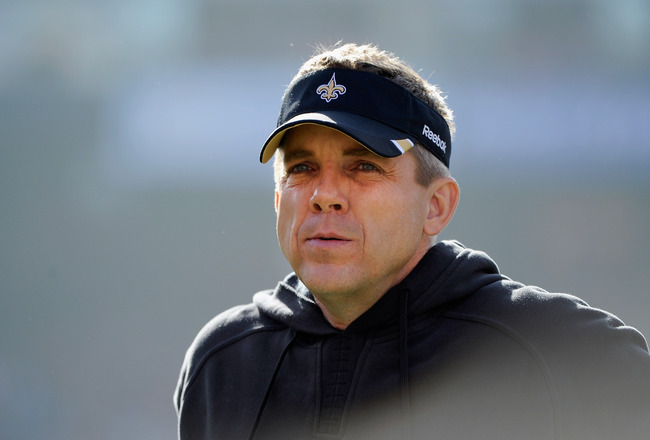 Thearon W. Henderson/Getty Images
The Dallas Cowboys secured a win against the Eagles on Sunday, moving the team to 4-5. However, Jason Garrett's job is still firmly on the line, and numerous candidates have been rumored to replace Garrett as head coach.
Garrett's tenure as head coach has been spotty at best. His offensive unit has been explosive, but the 46-year-old's clock management and overall team discipline has been poor.
His career record is 17-16 and he has yet to win a playoff game in his two-and-a-half seasons with the Cowboys. Actually, he has yet to lead the Cowboys to the playoffs, with Dallas falling a game short in 2011, in large part thanks to a late-season collapse.
These performances, and Dallas' slow start, has warmed Garrett's seat to the point of third-degree burns—at least before Sunday's game.
This had led to the name game, looking at who could replace Garrett as head coach. And names galore have been thrown about, including huge coaches the likes of Sean Payton and Mike Holmgren.
Some of the people mentioned are nonsense, and some could actually come to fruition. So, to help sort out the likely from the never-going-to-happen, let's take a look at the most likely candidates to replace Garrett if he is fired.
1000:1 Andy Reid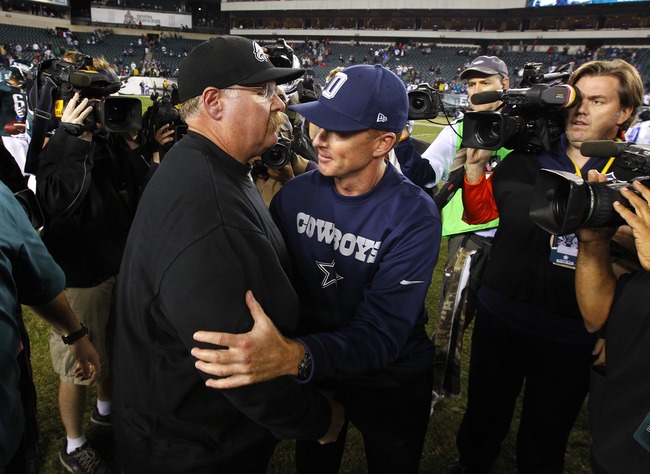 Rich Schultz/Getty Images
Andy Reid is one of the few coaches in the NFL whose seat surpasses Jason Garrett's in level of warmth, and rightly so.
The Eagles are struggling to cope with numerous injuries, especially on the O-line, and have wasted talent to flounder to a 3-6 start. Thanks to the issues, it's likely that Reid will be axed by the end of the year unless Philadelphia rallies to make the playoffs.
Still, Reid is one of the best coaches in the NFL and the numbers back that up. In his 14 years with the Eagles, Reid holds a .611 win percentage and has led the Eagles to eight playoff appearances, including a run of five straight NFC championship appearances.
The Eagles' offense under Reid has been great, ranking in the top 11 offensively in nine of his 14 years. His players love him, and he's succeeded in one of the toughest sports cities in the country—fans in Philly aren't exactly the gentlest folk.
It would be shocking to see Reid given a chance with a team that's been his rival for so long, but it would be a pretty solid fit for Dallas.
75:1 Bob Stoops
Brett Deering/Getty Images
Bob Stoops is one of the most successful college coaches in the nation.
Since he was hired by Oklahoma in 1999, he's led his team to a national championship, three title games and eight BCS bowl appearances. He holds a .802 win percentage.
He's coached a pair of Heisman winners and many first-round draft picks. He is at the forefront of perhaps the most successful program of the past decade.
All of these attributes make him a fine candidate to jump to the professional ranks, but with all of his success, why would he leave?
The man is king in Norman. The stress of pleasing a rabid fanbase like Dallas wouldn't be worth jumping for. If he stays with the Sooners he'll go down as one of the greatest college coaches ever. If he heads to Dallas, he'd just be throwing away a destination job for a headache.
Besides, he's the man in Oklahoma. Why would he want to come to Dallas and have to deal with Jerry Jones?
50:1 Chip Kelly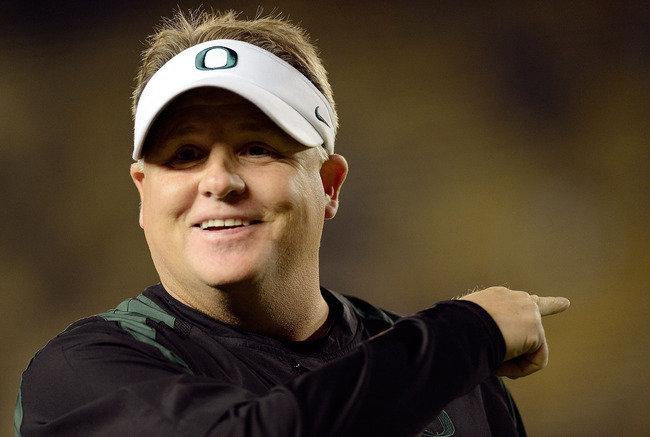 Thearon W. Henderson/Getty Images
This is a rumor that hasn't picked up a ton of steam, but Chip Kelly will likely have NFL opportunities at the end of this season. And Jerry Jones certainly doesn't have an issue hiring hot college coaches—see Jimmy Johnson.
Kelly's offensive attack has been a breath of fresh air at Oregon—leaving opposing offenses still catching their breath—and in his three years with the Ducks he's reached three BCS bowls, a total likely to increase this season.
His up-tempo attack would be an opposing style to traditional NFL offenses, but with Dallas' deep stable of weapons it could work well.
Plus, Rob Ryan would be there to shepherd the defense, helping to offset Kelly's deficiencies.
Kelly will receive his share of offers in the offseason, and a job in Dallas would be pretty enticing. It's just a matter of whether he's ready to leave Oregon, and the success he's enjoyed there, behind.
2:1 Jimmy Johnson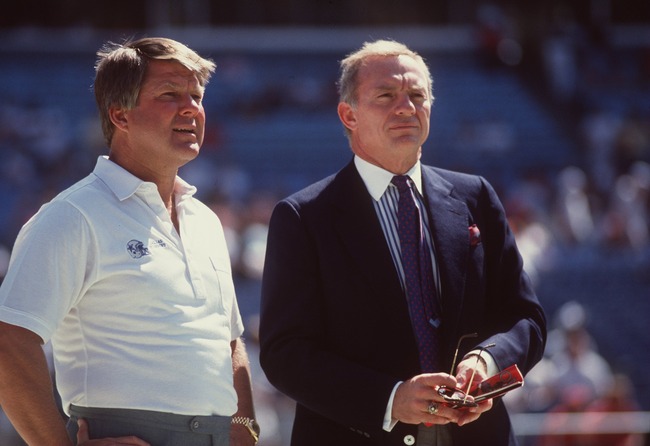 Getty Images/Getty Images
Just kidding, there's no way Jerry Jones would swallow his pride enough to hire Johnson back.
The team was at its best under Johnson in the early '90s, winning a pair of Super Bowls, but any bond the pair may have shared is beyond repair.
Johnson will continue in the FOX studios and Jones will continue, well, you know, doing owner/GM/Jones things.
25:1 Norv Turner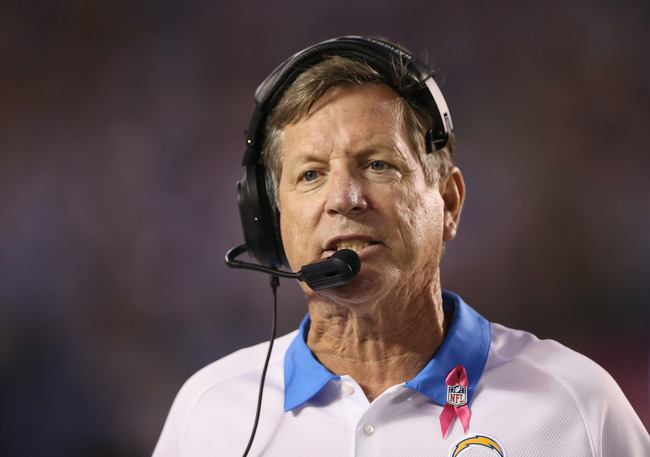 Jeff Gross/Getty Images
The San Diego Chargers are perhaps the most disappointing team in the NFL year after year, and mostly likely, it will cost Norv Turner his job this offseason.
But despite what will likely be a recent dumping, Turner is a likely candidate to follow Garrett.
He's expressed previously that he'd be open to a return to Dallas, the place where he's had the most success in the past—Turner won a pair of Super Bowl rings as the offense coordinator in 1992 and 1993.
He would also be the kind of coach that would bend easily under Jones' will—the perfect kind of guy to get along with the owner.
It wouldn't be a sexy hire, and the fans wouldn't be happy, but it wouldn't be surprising to see Jones give the nod to Turner, if he wants to continue coaching.
35:1 Jon Gruden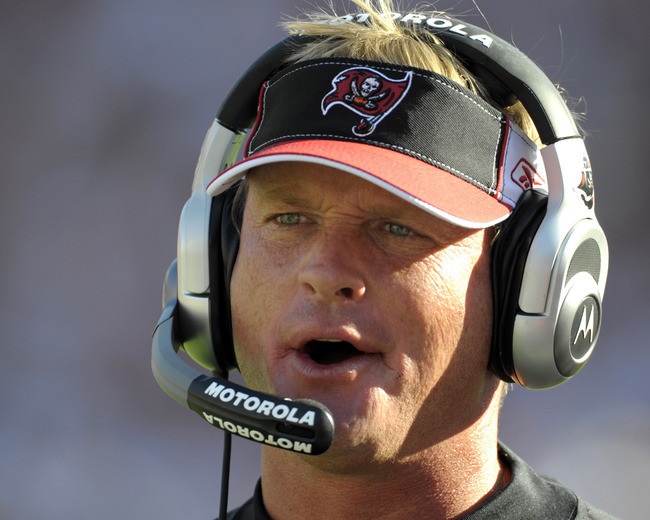 Al Messerschmidt/Getty Images
He's a Monday night star, but Jon Gruden is still one of the most attractive coaching options on the open market.
At only 49 years old, Jon Gruden has already been a head coach in the NFL for 10 years, and secured a Super Bowl ring, six playoff appearances and more one-liners on TV than some sitcom stars.
The Gruden rumor mill is always swirling, and Gruden's fiery attitude would be exactly the kind of change that's needed in Dallas.
He would be a hard man to secure from the clutches of ESPN and his quite comfy job, but the Dallas position would be a hard one to turn down.
If Gruden comes out of retirement it would be a great fit. It'll just be hard to sway him in that direction.
20:1 Bill Cowher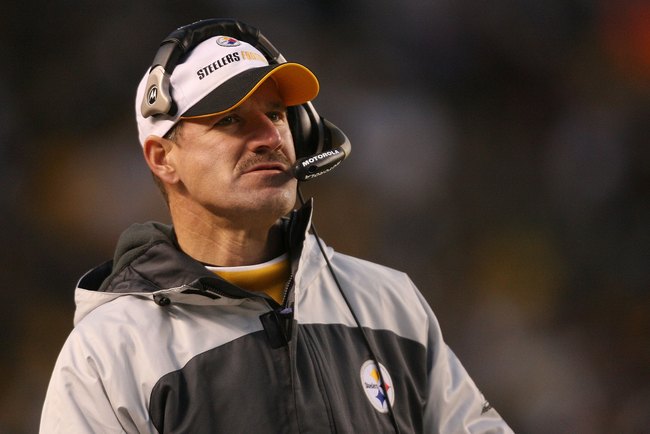 Nick Laham/Getty Images
Bill Cowher is perhaps the most exciting candidate available for Dallas on the open market.
He's one of the most respected coaches in the NFL, and would bring the no-nonsense personality the Cowboys have lacked.
But, if Cowher decided to come back to the game, Dallas would have some competition to bring him into the fold after six seasons away.
Teams would line up to hire someone with the knowledge and mysticism of Cowher.
If it happened though, it would be would be the biggest hire Dallas could make. Cowher would bring a level of respectability back to Dallas, one that hasn't been seen since the glory days of the '90s.
10:1 Sean Payton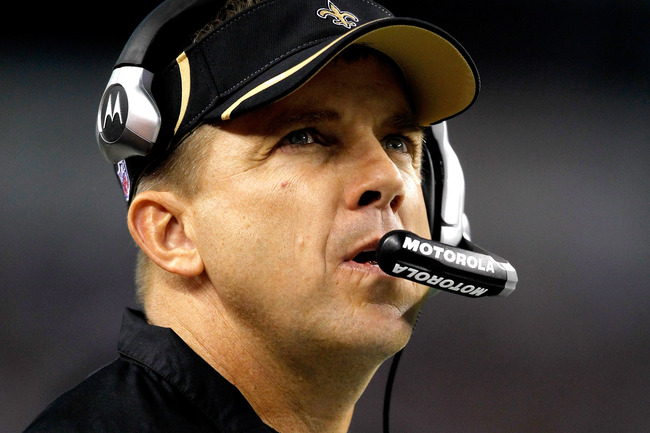 Matthew Stockman/Getty Images
Cowher might be the best fit, but Payton would be a close second.
The New Orleans Saints' head man is suspended for the season stemming from the bounty scandal this offseason, and recently the NFL denied his contract extension. The Saints still plan to re-negotiate, but Payton has a great chance to hit the open market.
If he does, Dallas would be natural fit.
He was Dallas' assistant head coach from 2003-05 under Bill Parcels, and recently purchased a home in the Dallas area.
The Metroplex is an area he considers home, and he would certainly be welcomed back by Cowboy fans with open arms.
Payton was the offensive genius in Dallas before Garrett, but has made considerably more out of his head coaching opportunity.
If Payton is available, you can be sure he'll be priority No. 1 for Jones, but it's still only about a 50-50 shot that he becomes available.
10:1 Mike Holmgren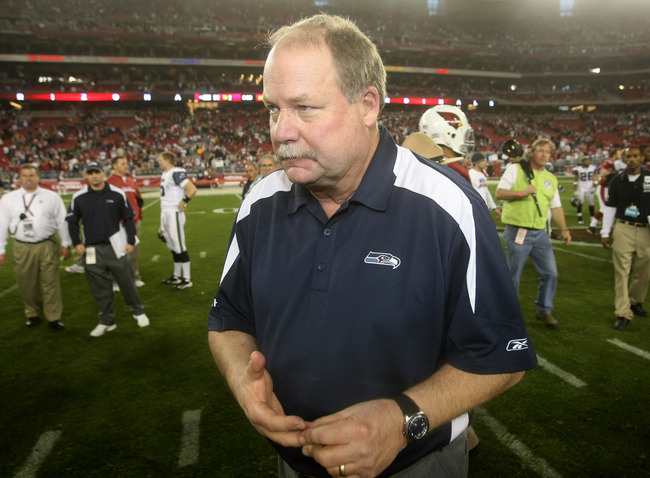 Stephen Dunn/Getty Images
Mike Holmgren isn't sure if he wants to return to coaching. Actually, he outright denied any interest in the Dallas job.
But, Holmgren is a lifetime football man, and it wouldn't be any surprise to see him coaching in Dallas if the position became available.
In his press conference in October announcing he would not return as the Browns' president, Holmgren all but said he was open to returning to the sidelines.
If he did, Dallas would be a great fit.
Dallas already features the established talent Holmgren would seek, and he's the kind of coach that would have the power to overrule Jones on some decisions.
Holmgren's west coast attack would be a great change of pace for Romo, and could help cut down on the many turnovers he's committed this season.
The hiring would also bring a level of respectability to the franchise that has been lacking under Garrett.
Out of all the free agent possibilities, Holmgren is the most likely to roam the sidelines in 2013.
1:2 Jason Garrett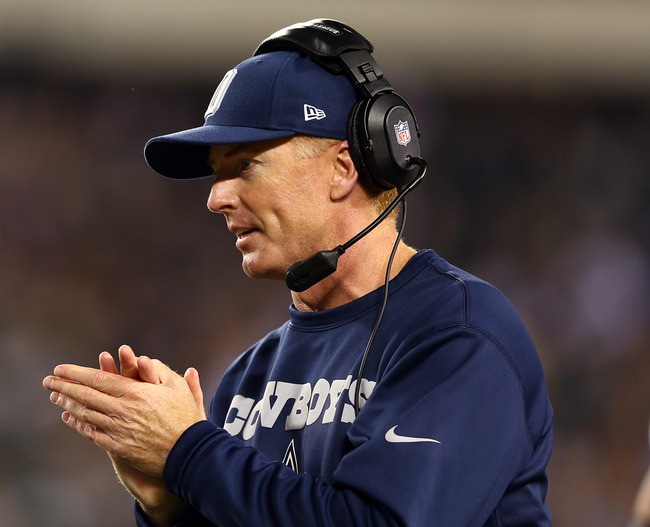 Elsa/Getty Images
The most likely coach to replace Jason Garrett is, well, Jason Garrett.

Jones publicly stood behind Garrett last weekend in an interview with KRLD-FM. (via ESPN)

"I won't and can't get into that kind of conversation because of how fired up I am about the future of Jason," Jones said. "The future is now, but also I am fired up about him and what he can be coaching the Dallas Cowboys. Mike Holmgren ... I can't tell you on a individual basis how much I respect him. He's everything you would want as far as a coach is concerned and I appreciate, it was a compliment, when he was talking about how he was impressed with our talent and the fact that we could work together. And that's just the case. But make no mistake about it. And Mike doesn't need me to say what a great guy he is. Our fans probably need to hear he's a great guy. Bottom line, it's all about Jason with me."
Garrett may not be performing up to expectations, but Jones is as stubborn as they come. He doesn't admit defeat, and Garrett's about as big a statement as he's made in his time in Dallas. He was the prodigy that Jones threw millions of dollars at to be the coach-in-waiting.
Jones isn't quite ready to give up on him; he's got too much pride on the line to do so.
Keep Reading

Dallas Cowboys: Like this team?