Arsenal Transfer Scenarios: 5 Players They Should Not Sign and 5 They Should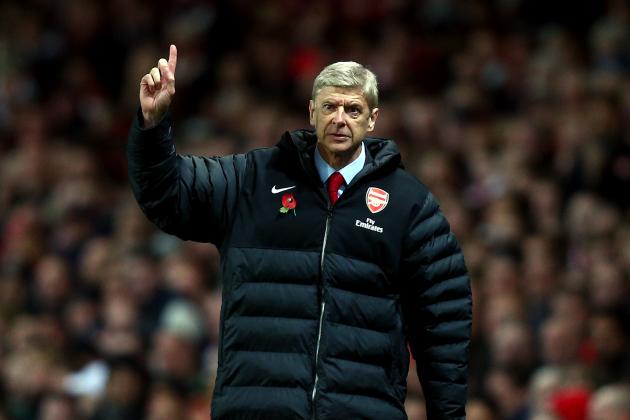 Clive Rose/Getty Images

We're just about at that time of year again. Teams' weaknesses become exposed, fans irrationally desperate and transfer rumors start flying.
I'd have liked to avoid that with Arsenal this season, but here we are. We all know in our hearts that Arsene Wenger won't change his frugal transfer policy this winter, but that doesn't mean that the Gunners don't need the help.
Of course, in some people's hysteria, certain players become linked with a move to Arsenal when they really have no business being at the club.
Lets try to cull some of them out and suggest better men for Wenger to buy in January.
Begin Slideshow

»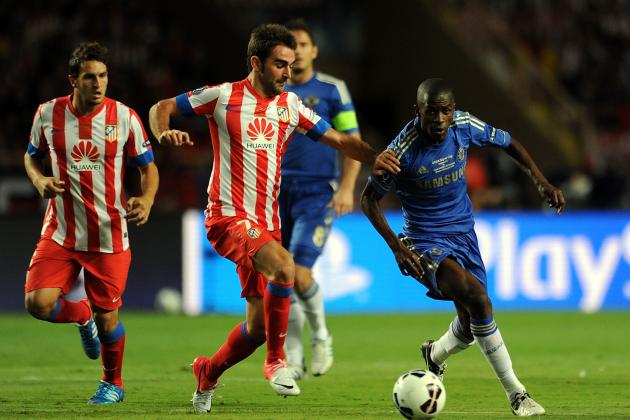 Chris Brunskill/Getty Images

Over the past few weeks, some have suggested that Arsenal make a move for Atletico Madrid forward Adrian Lopez, but this is more a product of dissatisfaction with the Gunners' current corps than a testament to Lopez's quality.
While the Spaniard is a quality player, he is not what Arsenal need right now.
Olivier Giroud has been playing significantly better recently, and the Gunners don't need another bigger striker when both Lukas Podolski and Theo Walcott are pining for opportunities.
And while Lopez was very good last season, his form this campaign has been very poor.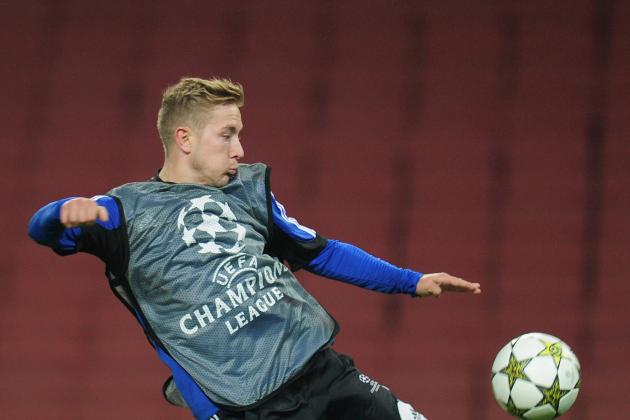 Shaun Botterill/Getty Images

What seemed like an area of great strength and depth for Arsenal at the beginning of the season has gotten so thin that Jack Wilshere, in his second senior game back after a 17-month injury absence, was left on against Manchester United of all teams because "there were no offensive central midfielders on the bench...."
Remember when Santi Cazorla came in, and his liveliness and creativity were so refreshing? Then you might just feel the same way about Lewis Holtby.
Holtby was consistently a thorn in Arsenal's side when they played Schalke in the Champions League, pestering both the center backs and full backs with intelligent runs and incisive passing.
A similar sort of dynamic, versatile midfielder who can score with both feet, Holtby would instantly add depth and balance to a depleted midfield if he arrives. According to the BBC, it could be in the works.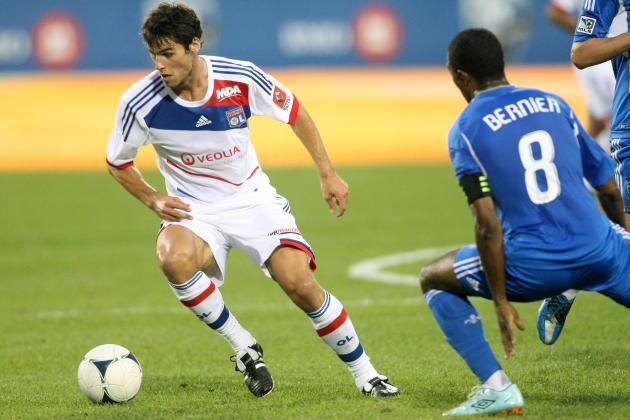 Richard Wolowicz/Getty Images

Yoann Gourcuff has been in the spotlight for years, and there has seldom been a transfer window since he came into the fore that Gourcuff has not been linked with Arsenal.
Perhaps the move would have made a bit more sense in years past, but for both player and club, it's best to leave this one on ice.
The Daily Mail has linked Gourcuff with a transfer to the Emirates, but the Lyon midfielder has not been as good recently as he used to be, and Arsenal don't have quite the same pressing need for midfielders that they did a year ago.
For the money it would take to lure Gourcuff away from France, it's not worth bringing him to North London.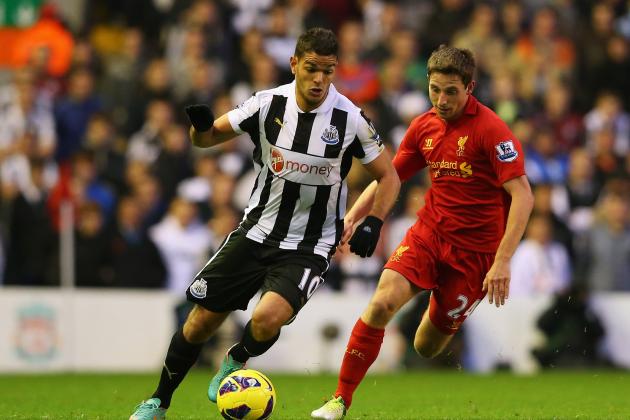 Alex Livesey/Getty Images

In contrast to Gourcuff, Hatem Ben Arfa has been sensational for Newcastle this season and could electrify the Emirates if he arrives this January.
At times, Arsenal's midfield has looked unimaginative this season. When pressing for a goal late in games, the usual trio of Mikel Arteta, Jack Wilshere (or Aaron Ramsey) and Santi Cazorla often run out of ideas and struggle to break opponents down.
Ben Arfa has had no issue with that this season. His thrilling runs through midfield, incisive passing and goalscoring ability would do wonders for a sometimes frustratingly stagnant unit.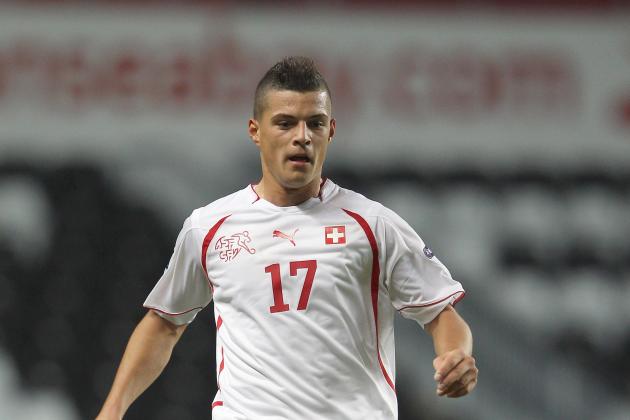 Michael Steele/Getty Images

While I'd love to type his name all the time if Arsenal signed him, Granit Xhaka isn't what this Arsenal team needs right now.
According to Metro, Arsene Wenger could try to make a swoop (don't you just love that bit of transfer jargon?) for the 20-year-old, on whom he missed out last season to Borussia Monchengladbach.
Why would Xhaka have opted for 'Gladbach over Arsenal? Because he knew that he wasn't ready for that much of a step up in his career. And he also realized that he would have been used very sparingly.
What the Gunners need right now is not another raw youngster, but more polished players to round out the squad.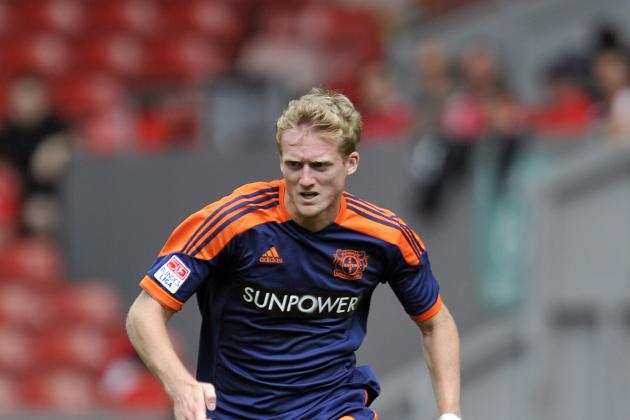 Clint Hughes/Getty Images

With Arsenal a bit light on strikers and in need of support out wide, Andre Schurrle would be the perfect addition to a beleaguered core of forwards.
Watching the Gunners in recent games, their ineptitude up front has been astounding. Lukas Podolski and whomever is selected to play on the right have turned in utterly lackluster performances, and Olivier Giroud can't do anything with the meager service he is receiving.
People have come to expect better from an Arsene Wenger team, and many are wondering where the spark has gone.
As a proven international with versatility and great technical ability, Schurrle would be the perfect spark. The Daily Mail agree.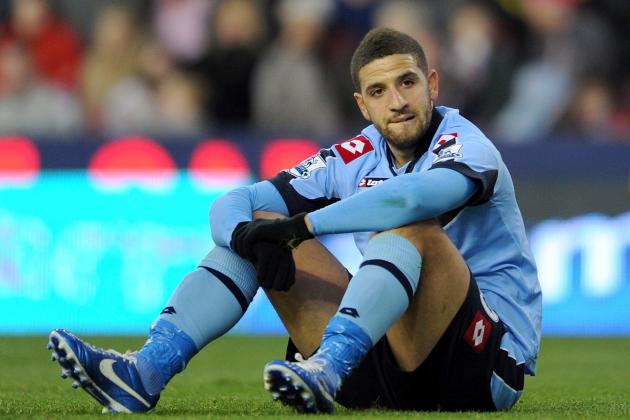 Chris Brunskill/Getty Images

I'd like to believe that we are not and can never be at the point where we have to rely on Adel Taarabt transfers to lift our spirits as Arsenal fans.
Taarabt is one of those aggravating players who thinks he is much better than he is. All he does is turn and swivel on the ball, doing his best Lionel Messi impression, and eventually give up possession when a simple pass would suffice.
Reported interest is most likely fabricated, as I can hardly imagine Arsene Wenger going for a player of Taarabt's ilk.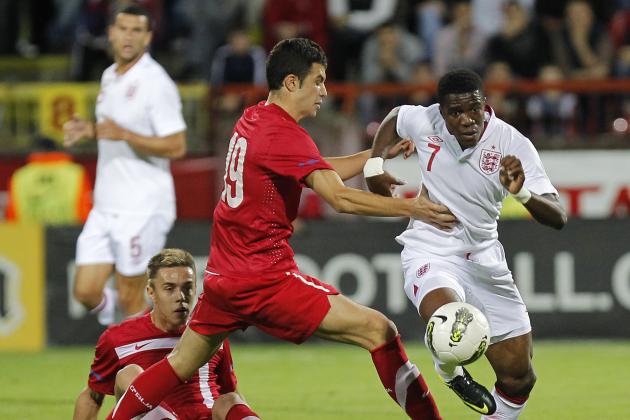 Srdjan Stevanovic/Getty Images

Wilfried Zaha is quickly becoming one of the most coveted prospects in English football, and a quick look at the highlight reel tells you why.
For a 20-year-old, his ball control and vision are immaculate, and his physique is impressive. I said earlier that I would not endorse the signing of a young player when Arsenal need help now, but Zaha could actually contribute right away.
He has been on the radar of many big clubs for a long time, but there has been a spurt of reports recently claiming that Arsenal are ready to make a move for Zaha in the January transfer window.
The Daily Mail claims that he would be available for about £9 million, and Arsene Wenger should lock up his man if, indeed, Zaha is the player he wants.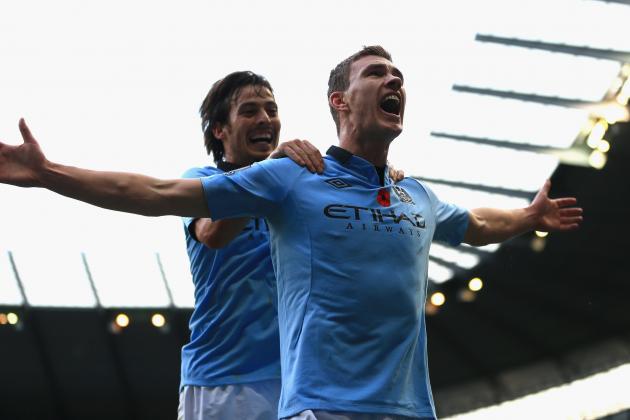 Richard Heathcote/Getty Images

Any article that has "Arsene Wenger" and "Spending Spree" in the headline should not be treated as remotely credible. This Daily Mail article mentions both Edin Dzeko and Wilfried Zaha, and, while we can believe the latter rumor, the former is certainly not coming to the Emirates.
Nor should he.
First, I doubt that City would even sell him, considering how valuable he has been off the bench this season. But even if Roberto Mancini did let Dzeko go, he would command a hefty price—one we know Wenger won't pay.
Assuming, against all odds, Dzeko arrived in North London, he would look for consistent starts. That would take valuable playing time away from Olivier Giroud, Lukas Podolski and Theo Walcott—all of whom want and deserve to play in the middle.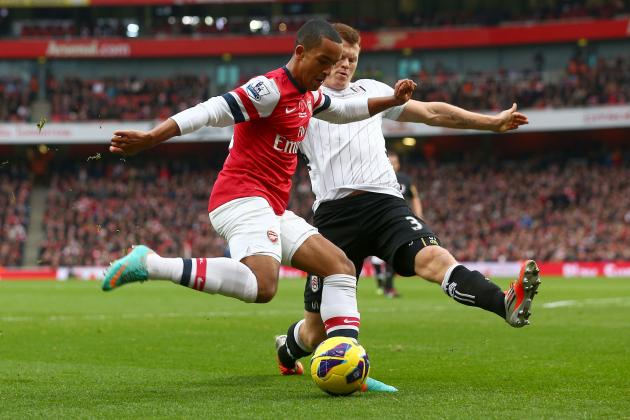 Clive Rose/Getty Images

Will Theo Walcott Sign Da Ting? We might get our eagerly awaited answer sooner rather than later. Arsene Wenger has said that he would like Walcott to sign a new contract before Christmas, so the latter's future might be decided during the January transfer window.
We have seen with Alex Oxlade-Chamberlain and, very recently, Carl Jenkinson, that both player and club can get a new contract signed very quickly if both parties are so inclined. If Walcott decides he wants to stay at Arsenal, meeting that deadline shouldn't be a problem.
He might be frustrating at times, but Arsenal are certainly a better team with Walcott in it. Besides his obvious pace, he is the Gunners' top scorer this season and contributes more than his fair share of assists.
Unfortunately, Arsenal's transfer dealings this winter will be dominated by Walcott's contract situation. Whether or not the dispute comes out in the club's favor is, at best, a tossup.