Tennis Players Who Are Fun to Watch on Court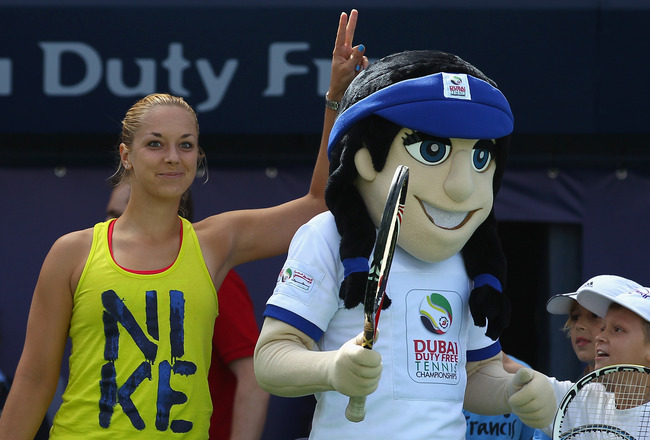 Julian Finney/Getty Images
"Fun to watch" is not defined from an artistic perspective, but more from the players' personalities and their antics on the court.
After the special on Djokovic's funny moments on camera, this slideshow focuses on the funny moments from other tennis players captured on video.
These are the moments that bring in a bit of laughter around the court and make the players relax for a moment or two in the middle of a tense battle on court.
There are not many players who can do justice to this "role," though.
Players like Ivanisevic, Noah, Bahrami, Leconte and Djokovic are the ones who dominate the comedy theatre in tennis.
Let us look at the list of 10 such videos.
Ivanisevic and the Umpire
Ivanisevic ties the umpire's laces and offers him a drink during a match–no report on how the umpire got down from his seat, though!
Safin and the Net Cord Lady
Marat Safin was known for his sense of humour as well as his temper tantrums.
This video brings out the best in him in a very unique manner!
The Name Is Ivanisevic
Goran tries to teach the umpire how to pronounce his name in this classic!
Can Nadal Be Funny?
Getting Rafa to smile can be funny by itself!
Andy Roddick
Recently retired tennis champion Andy Roddick makes funny comments during his numerous interviews!
Novak Djokovic
Djokovic can be funny, but look at this video to see the limits to which he can go!
Yannick Noah
Yannick Noah was funny during his time on the court, and in this 1989 video from a match against Agassi, he is in top form!
Henri Leconte
Henri Leconte was a fierce competitor on court during his playing days, and he is now among the best on court for his comic sense!
The Best: Mansour Bahrami
Mansour Bahrami can be called the Roger Federer of tennis comedy! He is the King!
Keep Reading