Chicago Bears: 5 Players to Watch in Week 10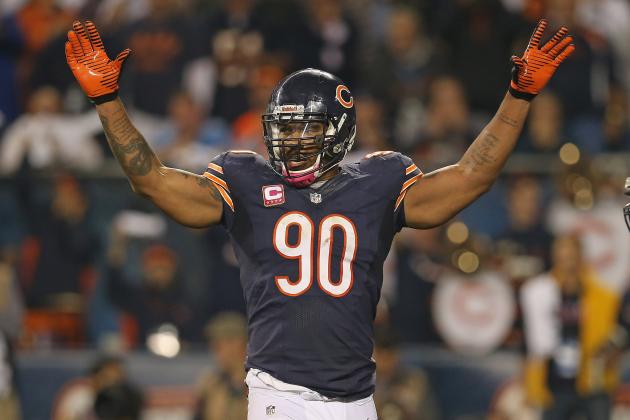 Jonathan Daniel/Getty Images

Sunday night in Chicago two of the leagues best teams will face off when the Houston Texans (7-1) take on the Bears (7-1).
The two teams have had success this year with their ability to run the football and to play dominating defense. Both offenses have the ability to put up big points and will be tested to by these vaunted defenses.
The Bears last faced the Texans back in 2008, losing 31-24 in Houston.
Here is my list of five players to watch this Sunday:
Begin Slideshow

»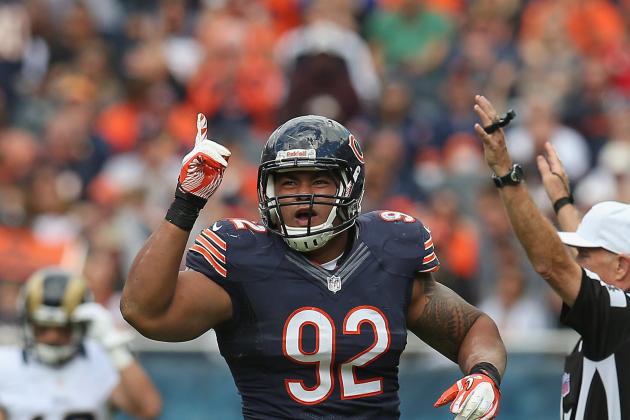 Jonathan Daniel/Getty Images

Much like an offensive lineman, a team's nose tackle largely goes unnoticed.
Bears nose tackle Stephen Paea has quietly had himself a very productive 2012 season. In eight games this season, he has 13 tackles and one-and-a-half sacks. On the surface those numbers do not seem extremely impressive, but Paea's role is to take on double teams to try and force a running back into a certain gap, where one of the linebackers can do the dirty work.
Texan's center Chris Myers has done a great job this season opening up holes for running back Arian Foster and coupled with left guard Wade Smith, they will pose a difficult task for Paea. Smith can struggle at times in pass protection, primarily against the bull-rush, which is a strength of Paea's.
Expect the two to double-team him extensively in the run game, and Paea will need to disrupt their gap to try and open up opportunities for Brian Urlacher and Lance Briggs.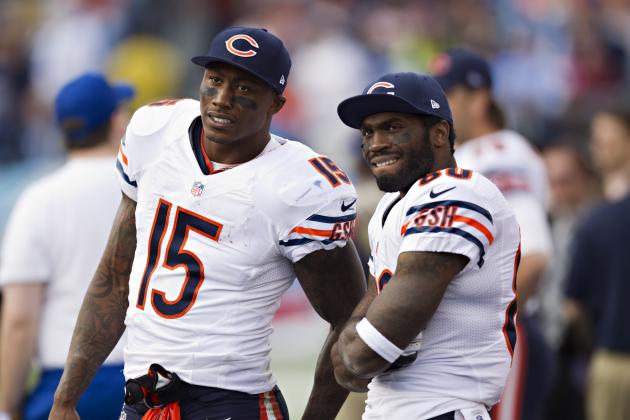 Wesley Hitt/Getty Images

Strange to think that a guy who leads the team and is second in the league in receiving yards with 797 would be on a list of players to watch, but Sunday night, Brandon Marshall may face his toughest challenge of the season.
Marshall has been spectacular for the Bears and quarterback Jay Cutler with his great production week in and week out, despite typically being double-teamed.
Sunday night he will face one of the league's best cornerbacks, Jonathan Joseph. Joseph has great hands and tremendous speed and despite his size (5'11", 189 lbs.), he plays physical with bigger receivers.
Marshall has been great at going up the catch the ball, even when double covered. Expect the Texans to bring former Bears safety Daniel Manning into the mix, offering coverage over the top. If he is being blanketed by two defenders, Cutler will need to rely more on the short game to try and open it up downfield.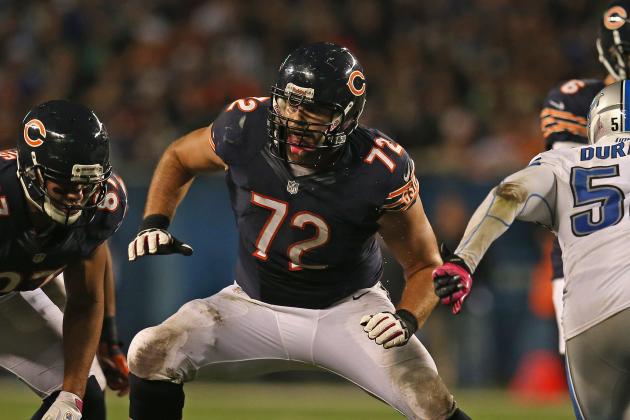 Jonathan Daniel/Getty Images

Few players in the league strike as much fear as Texans defensive end J.J. Watt, and Bears right tackle Gabe Carimi, knows that better than anyone.
Watt and Carimi played together at the university of Wisconsin, and they had an opportunity practice against each other nearly every day and watch each other perform every college football Saturday.
Carimi has struggled at times this season, whether he is still feeling the effects of a knee injury that ended his rookie season or he is yet to find himself comfortable going up against top level NFL talent.
Watt has the flexibility in the Texans defense to move around, splitting time at both left and right end and occasionally spending time on the inside. Carimi will likely see the bulk of him and has to be prepared for a guy with the ability to bull-rush, a great spin move and to back off and bat down passes. The best way to slow him down will be to cut-block him to try and get him out of the play.
Expect the Bears to help him with a tight end lined up on his side in max protection or using a running back to chip him.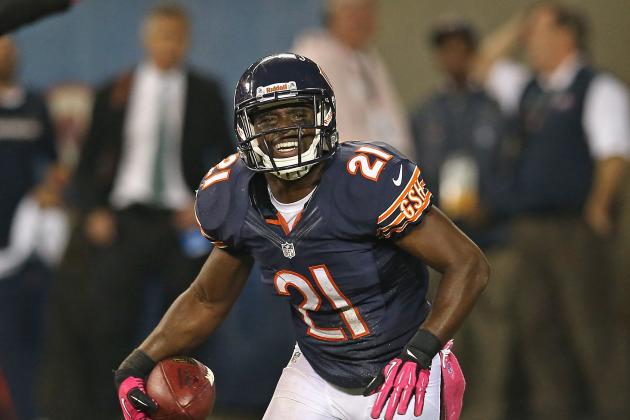 Jonathan Daniel/Getty Images

Questions lingered in the offseason about the Bears defense, particularly with its young safeties. Many were not sure how they would perform, but both Chris Conte and Major Wright have made big strides this season.
Wright has been opportunistic in the passing game, sitting with three interceptions this season, but his forte has always been his ability to stop the run. The strong safety is expected to come up in the box and make stops on key running situations, and this season he has done just that.
The Texans offense revolves around its ability to run the football with Arian Foster, and with his ability to break off the big run, Wright's tackling abilities will be put to the test. He has 32 tackles on the season and will likely find his way into the box a lot on Sunday night.
With a bruising runner like Foster who has a knack for keeping runs alive, Wright will need to get low and go after his legs, because if he breaks free, he has a chance to take it to the house.
Jonathan Daniel/Getty Images

As great as cornerback Charles Tillman has played this season, many could argue that Julius Peppers could be in the running for the Bears defensive MVP. Suffering from a foot injury all season, he has come out each Sunday and forced offenses to change the way they want to attack his side of the field.
Through eight games, Peppers has 14 tackles and five sacks, and although his number of tackles is not very high, his ability in the run game has been rather impressive. Much like Stephen Paea's ability draw double-teams to open up lanes for the linebackers to make plays, so does Peppers. His ability to draw double-teams as well as his ability to force the runner back inside makes him one of the best in the game.
With the Texans' ability to run and throw the football, Peppers because that much more important. He'll need to slow down Arian Foster as well as use his amazing size and speed to try and disrupt quarterback Matt Schaub. He'll be matched up against Duane Brown who has yet to surrender a sack this season.
Matt Eurich is a contributor to Bearsbacker.com. Follow Bears Backer on Facebook and Twitter for up to the minute news about the Bears. Also, check out Matt's work on BleacherReport.com and follow him on Twitter @MattEurich.