7 Reasons LeBron James Is Still the NBA's Most Motivated Superstar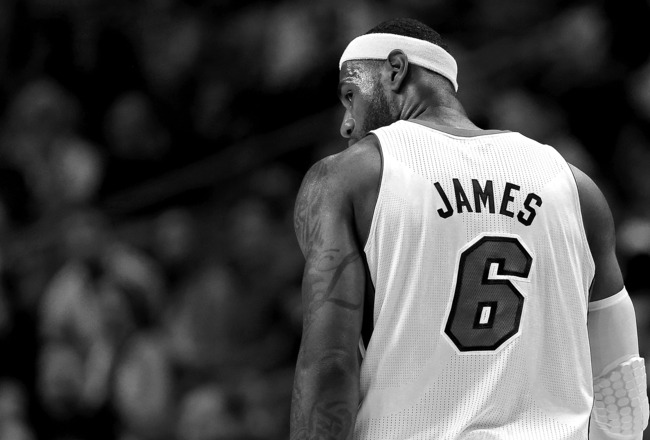 Mike Ehrmann/Getty Images
Coming off one of the greatest years any NBA basketball player has ever had, many people have come to wonder about LeBron James' current state of motivation.
Well, thus far during the 2012-2013 season James has picked up right where he left off: playing at an MVP-caliber level, while leading arguably the best team in the league into battle day in and day out.
Despite the addition of Ray Allen and Rashard Lewis and a healthy Dwyane Wade, the Miami Heat still hinge off the performance of LeBron James, who still remains the most motivated superstar in the league today.
Don't believe me? That's fine, but I've got seven reasons here that are likely to change your mind.
He's Gotten a Taste of the Mountain Top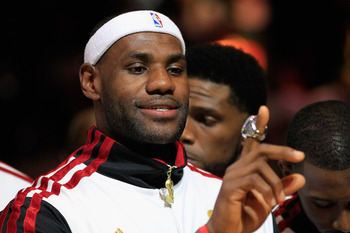 Chris Trotman/Getty Images
Once you taste a bite of the best cake in the world, you don't just spit it out, you want more!
Well, now that LeBron James has gotten a taste of the mountain top, how could you not expect him to want that feeling more than ever?
It's preposterous to sit here and say that a guy like James, so intent on winning, would lose his motivation to do just that after finally winning it all.
LeBron said winning the championship was the "best feeling" he's ever had. That's not just something you let go, that's a feeling you want to get back sooner rather than later and that's clear by the way James has carried himself since winning it all.
He seems happier and more relaxed, but at the end of the day you can still look in his eyes and see that hunger for winning.
He Wants to Be the Greatest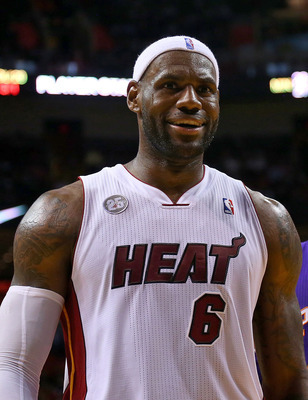 Mike Ehrmann/Getty Images
LeBron James has finally come out and said he wants to be the best to ever play the game.
Well, it goes without saying that this is a tall task, but if anyone can debunk those on top, it'd have to be James.
His unique skill set is something the league has never seen before, and now he's finally come out and said he wants to be the best.
Not only does that take courage, but also confidence in your game, your teammates, and those who surround you, including friends, family, and the team staff.
If this statement doesn't demonstrate motivation, I don't know what does.
Unlike some other guys who would be satisfied after LeBron's amazing year not only in the NBA, but also in the Olympics, he has gotten right back to business and appears to be more motivated than ever to keep up this streak of success.
He's Still Got Something to Prove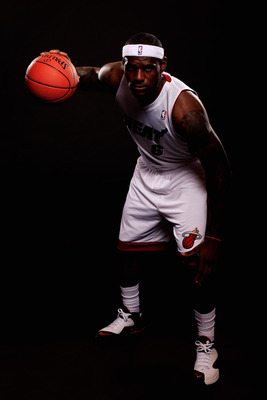 Chris Trotman/Getty Images
How many times do you think LeBron James has heard this past NBA season called a fluke from opposing fans?
I mean, even a broken clock is right twice a day.
James has got so much more to prove. Not only to himself, but also to his teammates, to his family, to his friends and to the league.
He came to Miami talking about winning not one, not two, not three, not four, not five....I think you remember that little spiel. LeBron promised championships.
Sure, he's delivered one, but we live in a very greedy society.
James must continue to back up the talk with his walk. A task easier said than done.
With many more obstacles coming his way this season, it will determined soon enough just how much James does have to prove to a media that hangs on his every word, to a home crowd that praises him, and to a league that seemingly can't formulate a way to stop him.
One Isn't Enough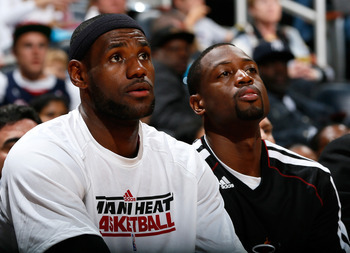 Kevin C. Cox/Getty Images
One great season. One championship. One big shot after cramps momentarily sidelined James. But, it's not enough.
This is not what true champions are satisfied with.
When has one ever been enough?
If anything, one brings pressure to win more.
James has got to do this time and time again if he wants to be mentioned with the best of them.
He's got to hit more big shots, lead his team through countless more playoff battles, and hoist that trophy at least one more time when it's all said and done if he truly plans on being considered the greatest to ever play the game.
Expectations Are Still There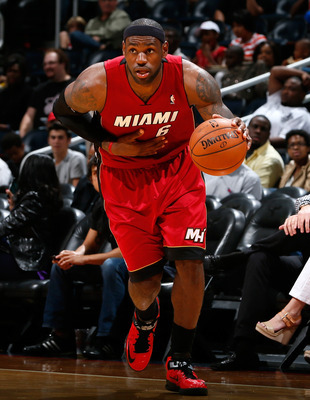 Kevin C. Cox/Getty Images
So you thought that once LeBron won one championship that the media, fanbase, and former players would cut him some slack? That's not how it works.
The expectations are still there, if not greater considering the fact that he's now proven he has what it takes to lead a team to a championship.
There's no question that once James won his first championship, a huge weight was lifted off his shoulders.
However, that weight will start to build up once again if he begins to continuously fail once again.
James is far from oblivious concerning the expectations that still surround him. He even puts them on himself.
But, now that he's got the first one under his belt, these expectations can be more easily viewed as a motivator rather than a stressor.
In His Prime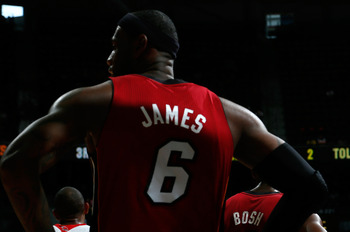 Kevin C. Cox/Getty Images
Why wouldn't LeBron James be motivated at this point in his career? He's arguably the best player in the league and is currently in his prime years as an NBA player.
Any NBA player would be looking to capitalize on his scary talent, especially a guy like LeBron who is clearly hungry to not only win, but win it all.
Needless to say, James is doing things right now he won't be able to do five years down the road, and he knows this.
He's taken the proper steps toward becoming a more skilled player by adding an impressive post game, while also really focusing on getting it done on the defensive end.
This shows that LeBron understands the fact that he won't be in his prime forever, but does want to continue to compete for a very long time.
As for now, he's in his prime, he's simply unstoppable sometimes, and the last thing he wants to do is let these great years of talent go to waste.
It makes sense.
Doubters Still Exist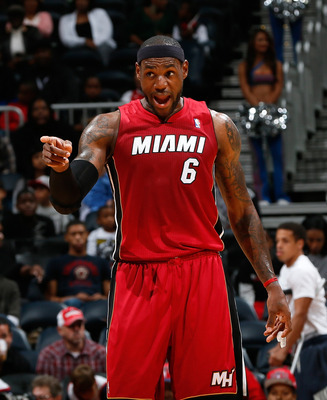 Kevin C. Cox/Getty Images
Surely you've heard every excuse in the book by now on why LeBron's championship year was tainted.
It was a shorter season. He had to join forces with other superstars. He didn't make enough big shots. Kevin Durant wasn't himself in the finals.
The list goes on and it's no secret that James still has his fair share of haters, hypocrites and doubters out there rooting for him to fail.
As long as they exist, James will persist and continue to try and shut them up, whether he says it or not.
Some of the greatest players the league has ever seen, Kobe Bryant and Michael Jordan, clearly feed off the energy radiating from a foreign arena as they attempt to shut up the crowd.
Now it's LeBron whose developed that same sort of snarl when the going gets tough on the road.
He's finally found the right balance of playing within himself, playing for his teammates, but also playing to win and shut up all doubters once and for all.
Keep Reading

Miami Heat: Like this team?