3 Reasons Jrue Holliday Will Prove to 76ers He's Worth His Extension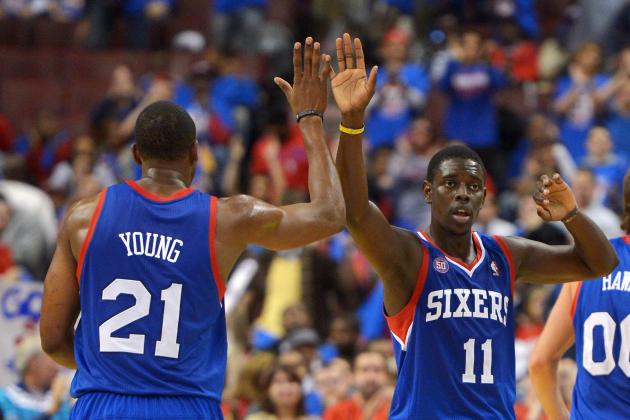 Drew Hallowell/Getty Images
Holliday just inked an extension and is ready to prove he is worth the money.
The Philadelphia 76ers locked up point guard Jrue Holiday with a big $40 million contract extension following the team's opening-game win on Halloween, and Holiday is ready to prove he is worth every penny for a team on the rise in the East.
The four-year extension, which will start next season, gives the Sixers their point guard of the future. Holiday is only 22 years old and already playing in his fourth NBA season.
The Sixers are a team to watch in the Eastern Conference this year after they took down the Bulls in the playoffs last season before falling to the Celtics in seven games in the East semis.
A franchise point guard is not easy to lock up, but the Sixers were fortunate to do so, with Holiday ready to prove his worth for three reasons.
Begin Slideshow

»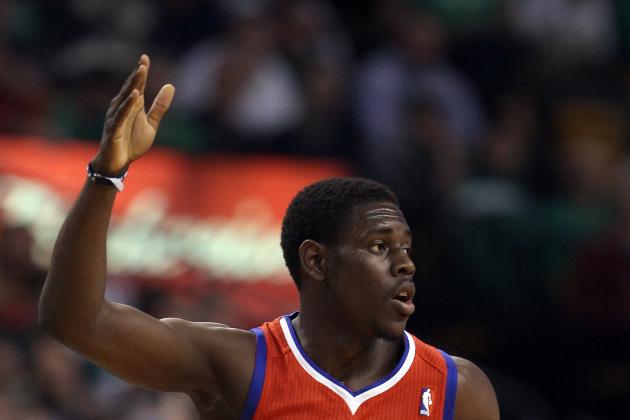 Elsa/Getty Images
This year, it's finally Holiday's show to run in Philly.
With the offseason departures of Andre Iguodala and Lou Williams, it's finally Holiday's time to have the ball in his hands and control Philly's destiny.
Iguodala was known for his all-around game, which limited Holiday's ability to truly shine. Williams needed the ball in his hands often to be effective.
Holiday is finally the man in Philly and will have extra motivation to prove that the team will only get better with him at the helm.
In past years, Holiday has been the point guard, but the organization never really trusted him to lead the team. In the 2012-13 NBA season, the young guard could blossom into an All-Star.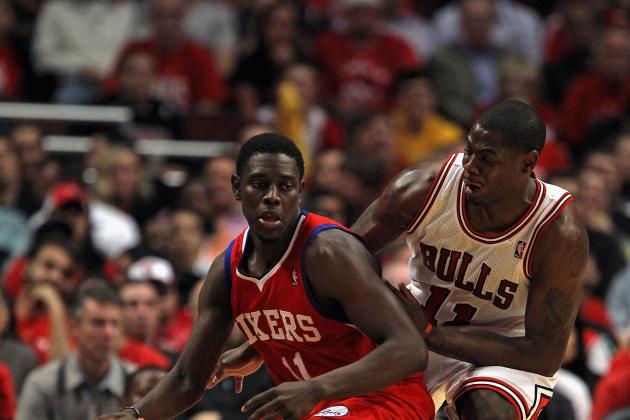 Jonathan Daniel/Getty Images
The point guard was brilliant in the first round of the 2012 NBA Playoffs against the Bulls.
Holiday proved his value to the organization, leading the Sixers to a first-round upset of the Chicago Bulls before they fell in a hard-fought seven-game series against the Celtics.
In the postseason, Holiday stepped up his game, averaging 15.8 PPG and 5.2 APG. In the series against the Bulls, he averaged 18.2 PPG.
Holiday now has 18 games of experience in two years of postseason play and knows what it takes to win a playoff series.
He is still young and didn't play a flawless postseason, yet the invaluable experience will make him tougher and better.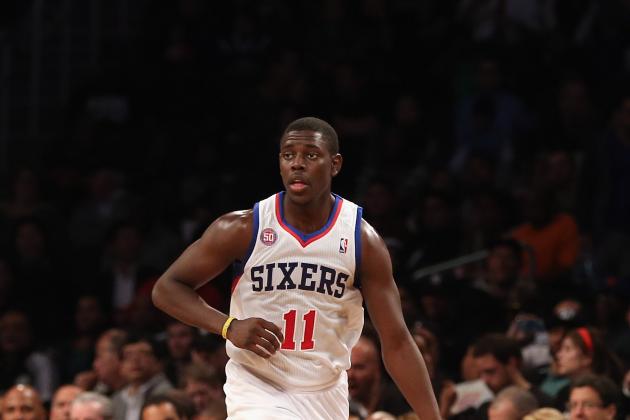 Bruce Bennett/Getty Images
Holiday is off to a strong start to the 2012-13 campaign.
While it may be too early to anoint Holiday as a surefire All-Star, he is off to a great start in his team's first three games.
He leads the team in scoring (19.3 PPG) and assists (8.7 APG) while connecting on 53.3 percent of his three-pointers.
Last season, Holiday averaged 13.5 PPG and 4.5 APG. Holiday may not be able to keep up his current early-season numbers, but it wouldn't be unrealistic to think he could average 16-17 points and around 8 APG.
Some may think newly acquired Andrew Bynum may steal his thunder when he returns from injury, but it will only help Holiday. With a strong frontcourt when Bynum returns, Holiday will have a top center to feed and it will open up his shot even more.