You Won't Believe How Much These Players Make
Jed Jacobsohn/Getty Images

Many dream of a world where individuals are paid for what they're worth. A world that pays for production. Well, keep dreaming, because greed always wins.
Sports may be the worst example, considering even the worst benchwarmer seemingly makes more than the entire Board of Education, but it's an industry that details the pay-for-performance question omnipresent around the globe.
Googly-eyed slugger Alex Rodriguez, who eats away $30 million per season, has become less efficient at the plate than a Pinstriped piece of wood. Is he worth even a third of what he's paid? We don't think so.
Here we'll show you both sides of the spectrum. Athletes whose contracts make us scream "criminal," and those whose contracts force us to ask "why-how-huh." But beware, these contracts can never be unseen.
Note: No rookie contracts, we're speaking of athletes who have signed at least one extension.
Begin Slideshow

»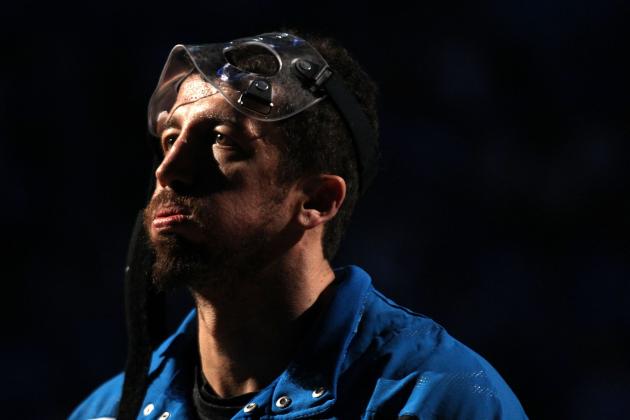 Marc Serota/Getty Images

Salary: $11.82 million
When the Magic made the NBA Finals in 2009, 6'10" swingman Hedo Turkoglu was at the peak of his game. But in four roller-coaster seasons since that 16.8 point-per-game season, Turkoglu hasn't topped an 11.4-point average.
In fact, his only success is properly detailing Orlando's payroll problem.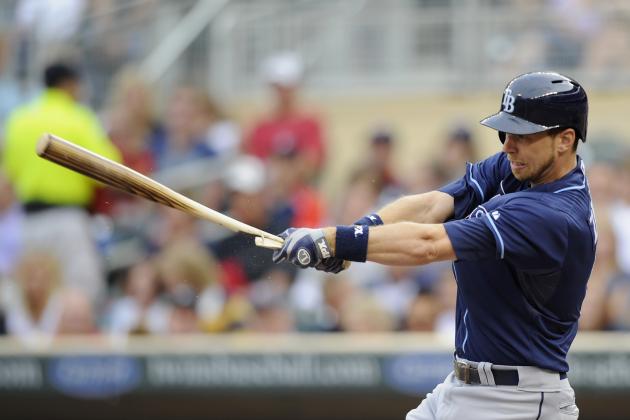 Hannah Foslien/Getty Images

Salary: $4.5 million
He's been called Zo, Zoby, Ben-Zo and even Zorilla. But it's about time experts started calling Rays second baseman Ben Zobrist underpaid. With the versatility to play any position but foul pole, switch-hitting Zobrist has become a quiet mainstay in the Tampa Bay lineup.
After a breakout year in '09, in which he hit .297 with 27 home runs and 91 RBI, Zobrist took a .238 tumble in 2010. But he then slugged 20 home runs during each of the past two seasons, while hovering around .270 and playing a superb infield. An unsung hero who deserves his props.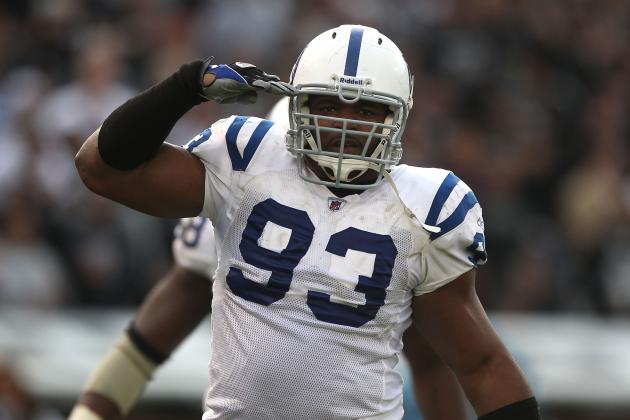 Jed Jacobsohn/Getty Images

Salary: $19 million
There's no denying that Syracuse product Dwight Freeney was once a game-changing end who kept offensive tackles and coaches sweating all night long, but the star Colt is no longer the threat he once was. And he's certainly not worth nearly $5 million more than feared pass-rusher Jared Allen.
Since his third-best 13.5 sacks in 2009, Freeney has totaled 10.0, 8.5 and 2.0 (so far this year), respectively. Injuries, age and a lack of help have led to his deterioration.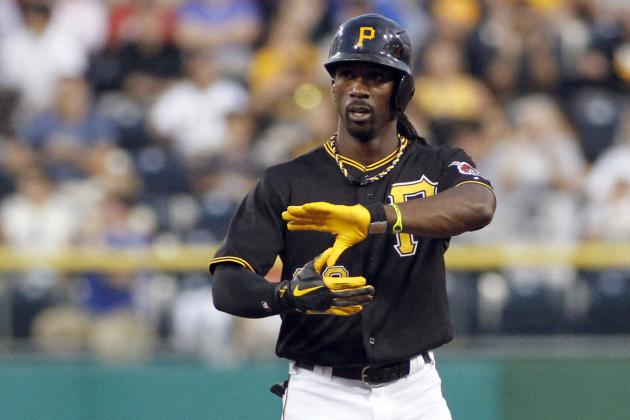 Justin K. Aller/Getty Images

Salary: $500,000 (by 2017 he'll be making $14 million, which still doesn't crack the Top 25)
After slugging 23 home runs and driving in 89 runs in 2011, 2005 first-round pick Andrew McCutchen, oozing with talent, earned a deserved six-year, $51.5 million contract extension.
As a thank you to the Pirates, the center-field stud hit 31 homers and drove in 96 runs, while hitting .327 (second-best in the NL), this past season, cementing himself as the heart and soul of Pittsburgh along the way.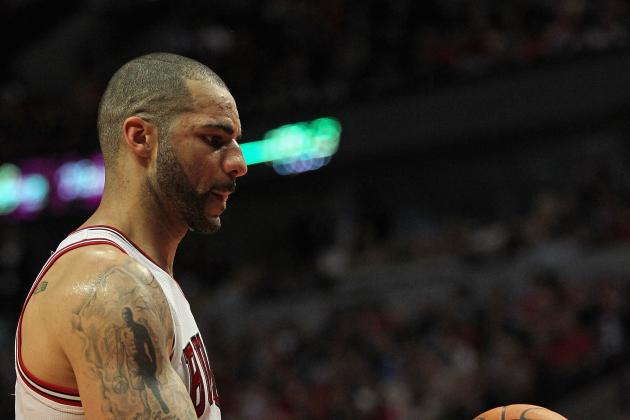 Jonathan Daniel/Getty Images

Salary: $13.5 million
Another product of the stacked 2010 free-agent class, Carlos Boozer proved during his time in Utah that he could put the ball in the basket. But somewhere along the way, the overrated forward lost his touch.
Since recording 19.5 and 11.2 with the Jazz during the 09-10 season, Boozer has totaled 17.5 and 15.0 points, to go along with 9.6 and 8.5 boards, respectively. In essence, he's been far from dominant, and seemingly done more in paving the way for Taj Gibson than scoring when called upon.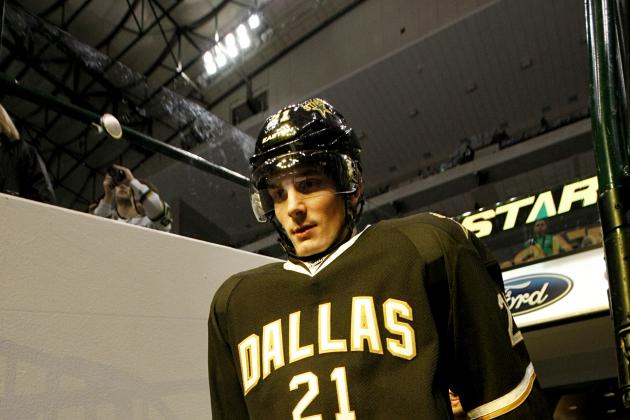 Brandon Wade/Getty Images

Salary: $4.1 million
Despite the absence of linemates James Neal (midseason trade) and Brad Richards (signed with Rangers as free agent) following the 2010-2011 season, young winger Loui Eriksson continued to mature.
His line's turnstile nature last season forced Eriksson to do it all for the Stars, penalty kill and power play included. If nothing else, Eriksson breeds consistency. Since scoring 36 goals during the 2008-2009 season, Eriksson has scored 29, 27 and 26—as well as 71, 73 and 71 points—respectively. Time to cash in.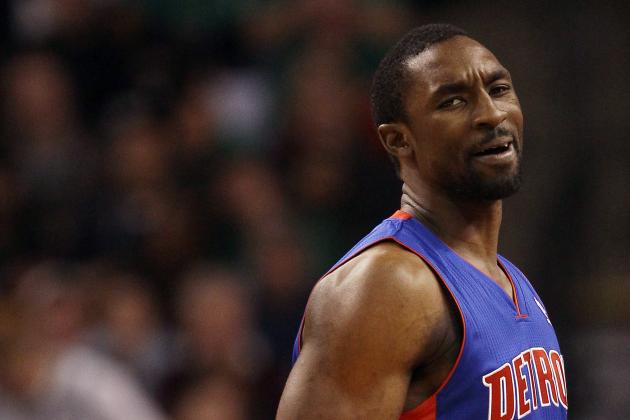 Elsa/Getty Images

Salary: $12.4 million
After draining endless buckets against the Celtics in the 2009 playoffs with the Bulls (24.3 points per game), sweet-shooting guard Ben Gordon cashed in on Joe Dumars' victim-of-the-moment nature.
With the ability to score and do nothing else, the former UConn star is best fit for a comfortable role as a sixth man's sixth man, if that's even possible.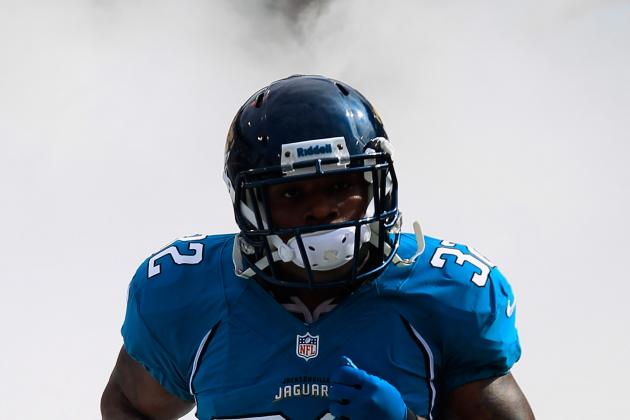 Chris Trotman/Getty Images

Salary: $4.45 million
Since being taken in the second round of the 2006 NFL draft out of UCLA, gritty tailback Maurice Jones-Drew, who runs like a 5'7" bowling ball, has been to the Pro Bowl three times and torn to shreds most Jaguar rushing records.
But the 2011 NFL rushing leader wasn't pleased with his current contract, which he extended for four years in 2009, entering this year's training camp and decided to hold out. He would jump back on the Jacksonville train soon enough, but now it's only a matter of time before money issues resurface.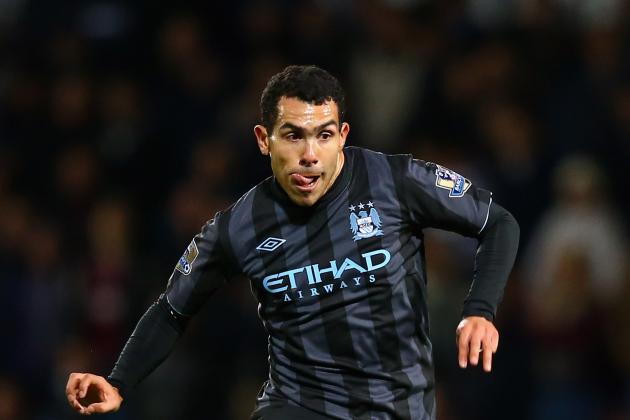 Matthew Lewis/Getty Images

Salary: Nearly $316,265 per week (£198,000 per week)
Since scoring 23 goals with Manchester City during the 2010-2011 season, legendary Argentine forward Carlos Tevez has totaled nine goals in two years. He's seemingly a shell of his former self.
Disputes with teammates and fans during his second season with the Corinthians early in his career was a sign of things to come, and the controversial Tevez has yet to spend more than three years with one team. Last year's refusal to go onto the pitch as a substitute against Bayern Munich was perhaps his lowest moment, begging fans to question whether he's truly worth the hassle.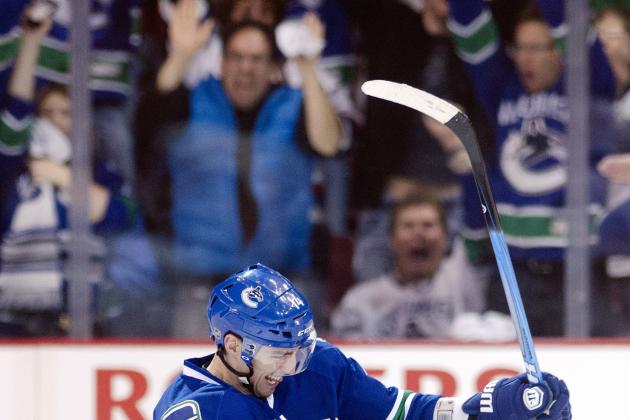 Rich Lam/Getty Images

Salary: $2 million
From hip-checking specialist to underrated scorer to front-line star, Alexandre Burrows' path to prosperity has been far from routine, but certainly exciting. After signing a four-year extension in 2009, the Vancouver winger went on to total 35, 26 and 28 goals, respectively.
But it's his forecheck and hockey IQ that separate Burrows from the pack. If not his contract.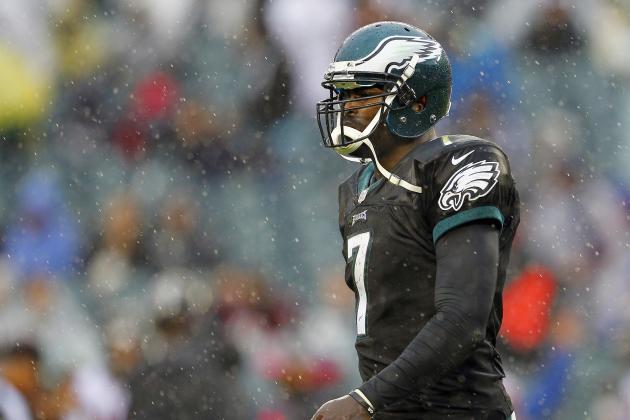 Rich Schultz/Getty Images

Salary: $12.5 million
Following an exhilarating finish to last season (a year he compiled 3,303 yards, 18 touchdowns, 14 interceptions and 589 yards rushing), Michael Vick signed the dotted line on his second career $100 million contract (roughly $40 million guaranteed). But history has never been kind to running quarterbacks, and Vick seems morally and physically demoralized behind an incapable offensive line.
The turnover-prone Vick is not only inefficient, but with little time to throw the hits are beginning to carve a dent. At 32 years old, Vick seems to be nearing an end.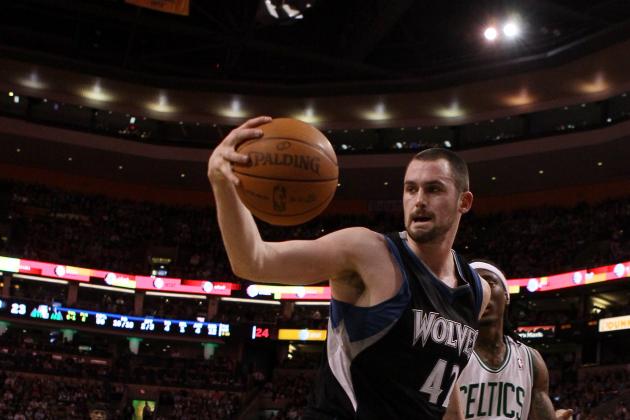 Elsa/Getty Images

Salary: $13.67 million
Kevin Love quietly finished sixth in MVP voting last season, while loudly dominating the paint. He remains one of the league's few true cornerstone players, yet Love has seen most of the NBA's All-Stars, excluding himself, sign for $20 million-plus.
He made the Team USA squad in London, won the three-point contest last year and is arguably the best power forward in the game. Give him some love, pun semi-intended.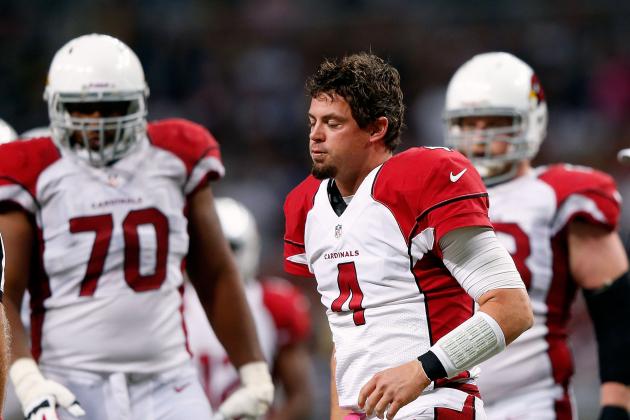 Jamie Squire/Getty Images

Salary: $1 million ($9 million next season and $10 million for each of the remaining)
Flashes of brilliance in Philly provoked quarterback-starved teams around the league to take a long, hard look at Kevin Kolb. Some believed the Texas-born righty was a future star, others a second-tier backup. Apparently, the Cardinals were sold on the former.
In desperate need of a quarterback since the departure of Kurt Warner in 2009, the Cards decided to trade promising cornerback Dominique Rodgers-Cromartie and a second-round draft pick to the Eagles for Kolb, and then deliver him a five-year, $65 million contract with $12 million guaranteed in July 2011. All he's done since then is essentially lose an almost-guaranteed starting spot to 2010 fifth-round pick John Skelton.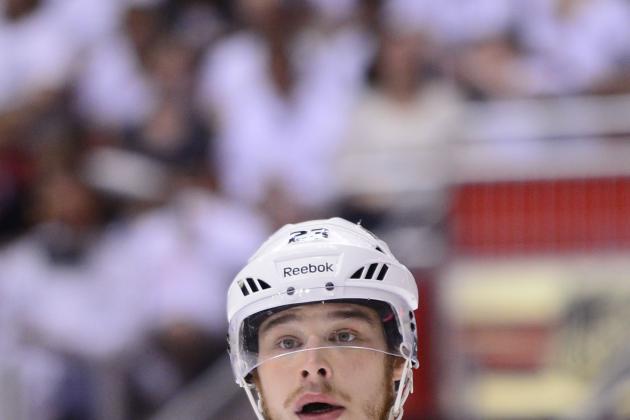 Matt Kartozian-US PRESSWIRE

Salary: $3.5 million
While one can safely assume ubiquitous trade talks last season motivated the Kings' star captain, one has to wonder what it'll take for Dustin Brown to get paid like the top-tier winger many believe he is.
Brown is a lock to record 20-25 goals (at least 22 goals in five straight years) and 50-60 points every season, while slamming opposing threats against the boards with fury. A player who leads through grit and by example, Brown's production and influence go far beyond the stat sheet.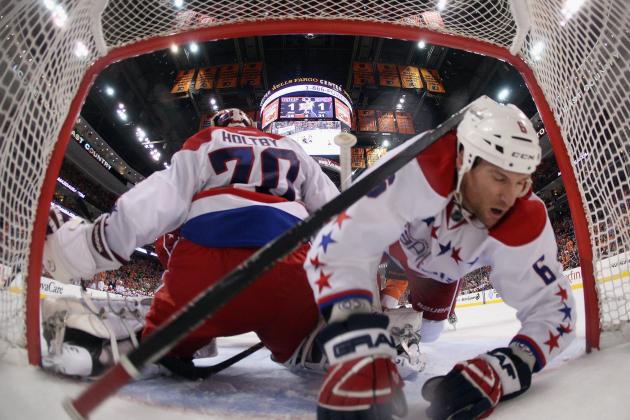 Bruce Bennett/Getty Images

Salary: $5.25 million
On paper, 67 goals and 184 assists in 535 career games doesn't scream untouchable. And the Caps agreed, trading Wideman to the Flames despite an All-Star season last year. The Flames felt differently, and signed their new defenseman to a hefty five-year contract.
While a decent threat on the offensive end, Wideman is known more for his sloppy skating, inability to truly dominate the blue line and head-scratching screw-ups than for his slap shot. A minus-eight rating last season was no coincidence.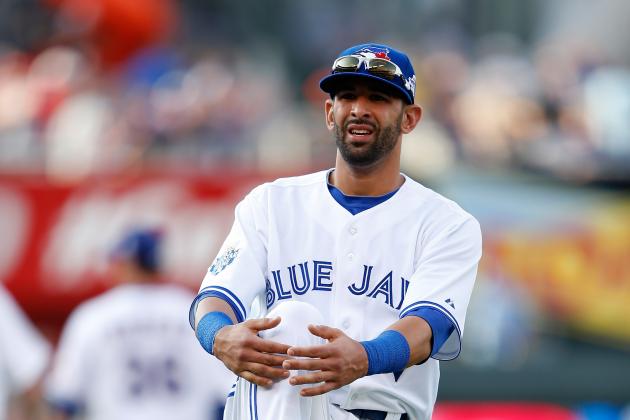 Jamie Squire/Getty Images

Salary: $14 million
Between 2004 and 2008, utility man Jose Bautista was having an unspectacular career. But the majoe league journeyman finally found his groove in Toronto, one season after the Pirates gave up on him.
In 2010, the little-known Dominican ballplayer shocked the sports world with 54 home runs and 124 RBI. Whispers of steroid use began to typically swirl, until Bautista slugged another 43 the next season at an ordinary 190 pounds, proving doubters wrong.
Despite an injury-plagued 2012 season, the au-natural power hitter still managed to swat 27 pitches over MLB walls. Yet somehow, he remains $3 million from cracking MLB's Top 25 salaries. Oh, the humanity.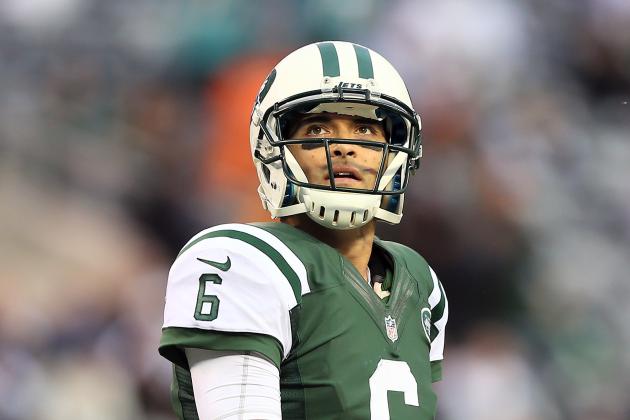 Elsa/Getty Images

Salary: $3.25 million ($8.75 million in 2013)
To be fair to the Sanchize, Mike Tannenbaum and Co. have done little to help their cornerstone signal-caller. If they were truly dedicated to the USC product, trading for a backup quarterback—particularly the most scrutinized in history—should've been a distant last thing to do to finding a right tackle, legitimate receivers and any semblance of consistency on offense.
With that said, Sanchez has done little since his last AFC Championship Game in 2010 to provoke any New York optimism. The talented-yet-skittish quarterback is jumpier than a wet cat in thepocket. Albeit a rich, wet cat.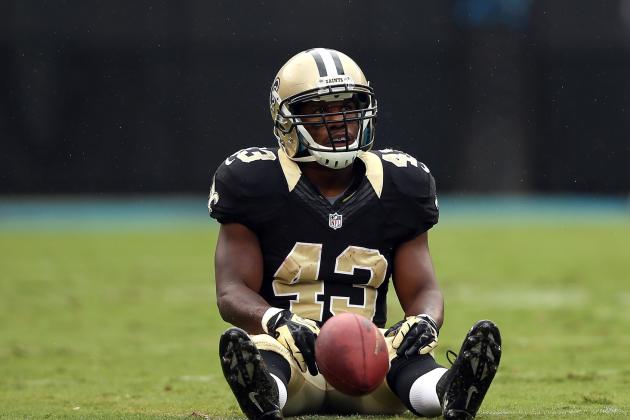 Streeter Lecka/Getty Images

Salary: $3.5 million
Darren Sproles, sitting at a ferocious 5'6", has turned himself into the Muggsy Bogues of the NFL, give or take a few inches. As the first player in NFL history with 2,200-plus all-purpose yards in four different seasons (2008-2011), Sproles is clearly dynamic on paper. But on the field, the returner-receiver-tailback-cheerleader can do it all.
Just ask Reggie Bush, who, one season after leaving New Orleans, watched Sproles rack up 603 yards rushing (two touchdowns) and 710 yards receiving (seven touchdowns) in an offense he could never master. If only for the beating he takes, Sproles deserves top dollar.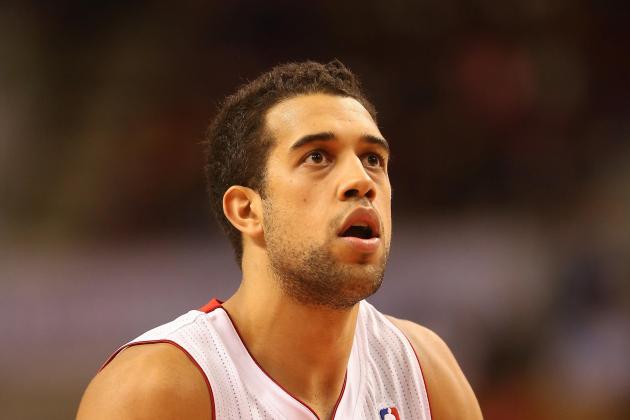 Tom Szczerbowski-US PRESSWIRE

Salary: $6.25 million
Landry Fields, a second-round pick out of Stanford in 2010, proved himself to be a versatile and crafty player in his rookie season, scoring 9.7 points and 6.4 rebounds per game while often displaying a nose for the ball. But in his second season with the Knicks, the do-it-all forward couldn't do much of anything, dropping to 8.8 points, 4.2 rebounds and an unholy .562 free-throw percentage.
That didn't stop the Raptors from overpaying for Jeremy Lin's closest pal. A 2.3 average in three games so far this year isn't getting the Air Canada Centre too excited.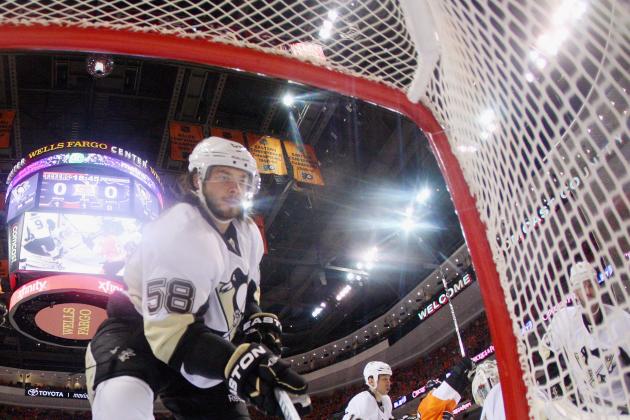 Bruce Bennett/Getty Images

Salary: $3.5 million
Having your top-tier defenseman under contract for less than $4 million per season is a bargain rarely seen in the wealthy sports realm. Kris Letang, who's notched 10 goals in a season twice in five years, is a rare breed of dynamic, and in a unique position.
Not only is he the third-highest paid defenseman on the Penguins (Paul Martin and Brooks Orpik are one and two, respectively), but with Evgeni Malkin an unrestricted free agent next season (the same time as Letang), it's doubtful Letang will be a prioritized commodity in Pittsburgh. Though, you can bet without their No. 1 defensman, that penalty kill would deteriorate.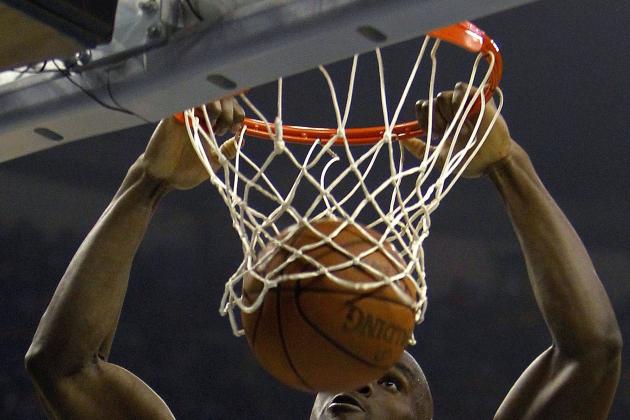 Jeff Zelevansky/Getty Images

Salary: $13.49 million
Taken one pick after Atlanta phenom Dwight Howard in the 2004 NBA draft, Emeka Okafor was expected to be a thoroughly efficient power forward in the pros. And he has been, with solid career averages of 12.7 points and 10.1 rebounds per game.
But when was "solid" worth nearly $13 million?
Patrick McDermott/Getty Images

Salary: $3.25 million
When the Nats signed southpaw Gio Gonzalez to a five-year contract in January, they knew he was going to be special. But not this soon.
After going 15-9 with a 3.23 ERA in 2010 and 16-12 with a 3.12 ERA in 2011, Gonzalez continued to hone his craft and develop. It all came together in 2012, as Gonzalez finished with a league-leading 21 wins and a solid 2.89 ERA. He continues to break ankles and egos with an overwhelming curveball, his trademarked bread and butter.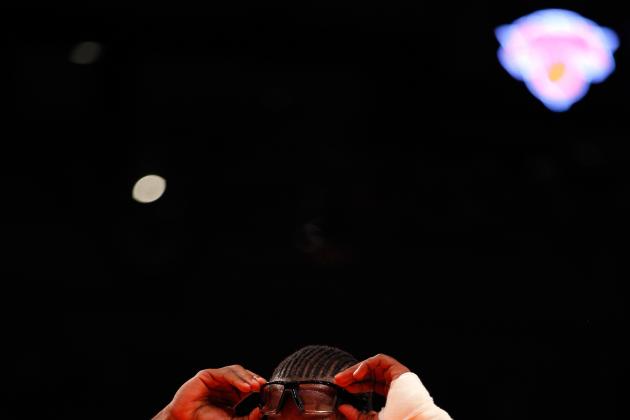 Jeff Zelevansky/Getty Images

Salary: $18.22 million
While raking in more quiche than LeBron James, Kevin Durant and Derrick Rose, Amar'e Stoudemire has yet to see the court this season and was mildly unproductive in limited time last year.
After scoring 25.3 points per game during his first year in the Big Apple, having admirably joined a star-deprived Knicks club in the offseason, Stoudamire dropped to a shocking 17.5 points per game in essentially half a season in 2011-12. Tarnished knees, a declining jump shot and an inability to step on the court have kept STAT far from the stat sheet.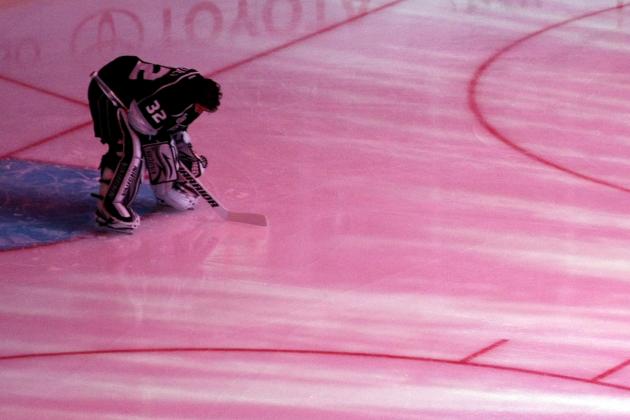 Christian Petersen/Getty Images

Salary: $1.8 million
Since signing a three-year extension in 2009-2010 season, Kings netminder Jonathan Quick has made substantially less than journeymen Steve Mason, Nikolai Khabibulin and Rick DiPietro.
But after adding 16 wins, three shutouts and a Stanley Cup ring to his mahogany-rich shelf, you can bet Quick was patiently expecting a 10-year contract, if only worth $58 million.
In due time.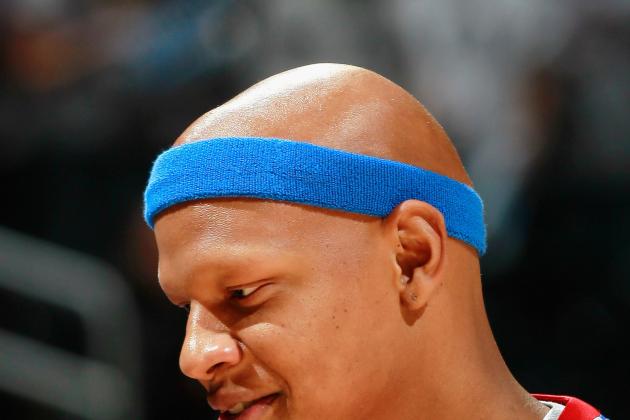 Kevin C. Cox/Getty Images

Salary: $8.06 million
After putting up 16.2 points and 6.7 'bounds per game with Milwaukee in 2008-09, promising UConn forward Charlie Villanueva was awarded a desperate five-year, $35 million contract from Joe Dumars and the Pistons.
In three seasons since then, Villanueva has averaged 11.9, 11.1 and 7.0, respectively, and a significant decrease in playing time.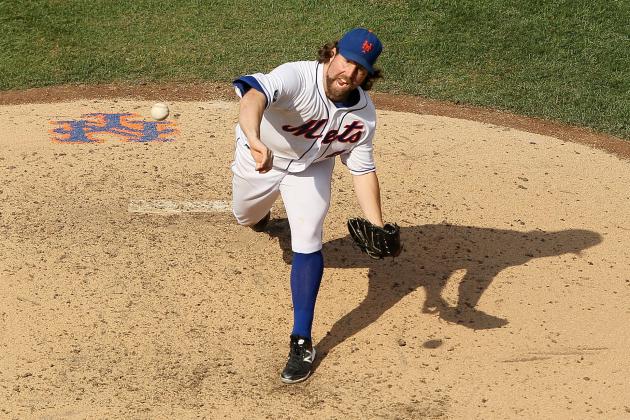 Alex Trautwig/Getty Images

Salary: $3.9 million
From MLB journeyman to bona-fide ace, R.A. Dickey has become the prime example of a late bloomer.
The knuckleball specialist finally found his groove when he arrived in New York, after years of searching for a permanent baseball home, winning 11 games and finishing with a 2.84 ERA in 2010. The following season he earned an unremarkable two-year contract as a result.
This past season, R.A.-diculous turned himself into a true superstar by finishing 20-6 with a 2.73 ERA, winning the Cy Young award. Keep in mind, 7-14 Josh Beckett made $15.75 million this past season.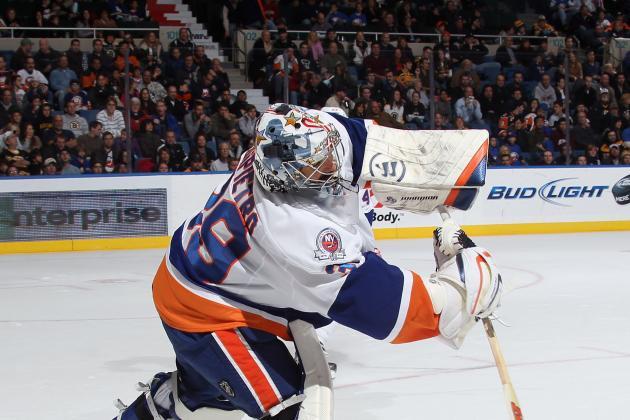 Bruce Bennett/Getty Images

Salary: $4.5 million
If you're even a mild hockey fan, you've surely heard the name Rick DiPietro (and don't call me Shirley). And while the useless goalie's annual salary may not stop traffic, the contract's length of 15 years is sure to cause riots.
While somewhat talented, DiPietro hasn't played more than 26 games in a season since 2008 (and no more than eight games in three of those four seasons since). His most dominant performance was challenging Penguins goalie Brent Johnson to a fight in 2011, one that he masterfully lost in one punch.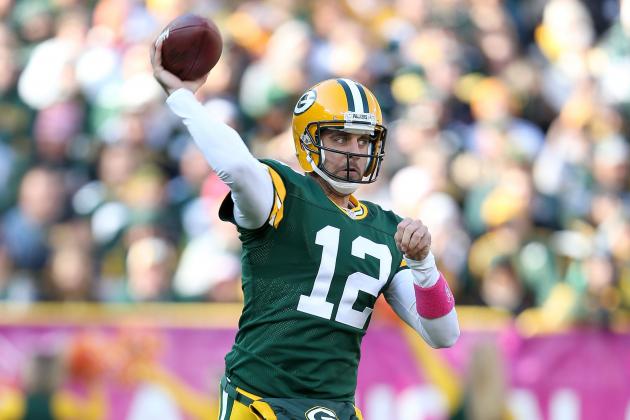 Andy Lyons/Getty Images

Salary: $8 million
Since signing a seven-year, $64.9 million deal in November 2008, Cal-bred gunslinger Aaron Rodgers has transformed himself into arguably the league's most prolific quarterback. He's also quietly set the single-season passer rating record (122.5) in 2011, a year he tossed 45 touchdowns and only six picks.
In 2014, expect the star cheesehead to cash in. Heavily.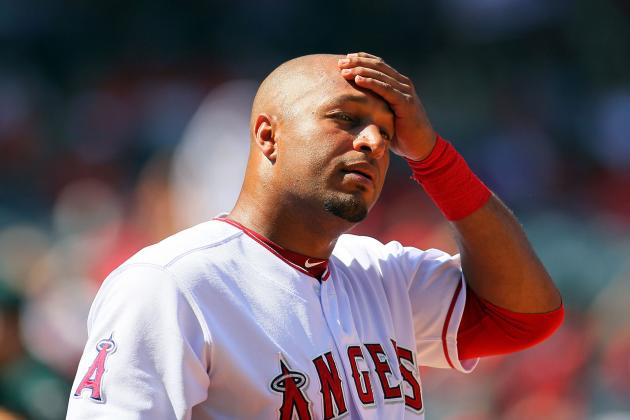 Victor Decolongon/Getty Images

Salary: $21 million
With two years and $48 million remaining on his contract, Vernon Wells has become arguably the costliest benchwarmer in MLB history. And perhaps all of sports.
Once a feared slugger who patrolled the Toronto outfield with precision and grace, Wells now rests on the Anaheim pine wondering where his talent went. Since his 31-homer, 88-RBI, .273 year with the Blue Jays, his last in Toronto, in 2010, Wells has become less valuable than Donald Trump's gold-plated nail clippers.
A .218 average in 2011; a .230 average in 2012. Enough said.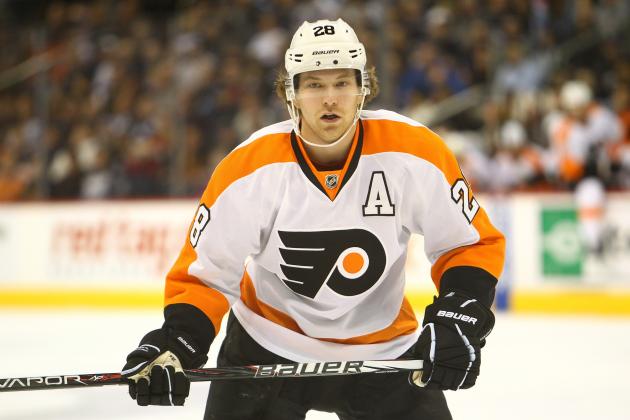 Tom Szczerbowski/Getty Images

Salary: $2.75 million
He may not be the best player in the world, as coach Peter Laviolette confidently stated early this year, but forward Claude Giroux is the fuel that drives these Flyers. Since being called up for the last time in 2008 and totaling 27 points as a rookie, Giroux has compiled 47, 76 and 93 points, respectively.
His 55 points in 50 career NHL postseason games, though, truly detail his competitive spirit. No wonder Laviolette is infatuated with his toothless star.
For more of the world's financial problems, follow me on twitter. Follow @z_pumerantz