WWE Dropping PG Rating, Rock Winning Title & Ambrose Debut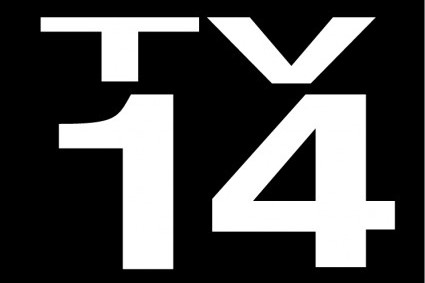 Every week I will open up the Twitter mail bag.
Throughout the week, send me your questions or thoughts that you would like me to comment on and I will do my best to get it on one of the upcoming installments of this mailbag on Bleacher Report.
Simply tweet me @JustinLaBar and put #BR at the end of the question so I know you would like it answered in this weekly feature!
Here we go!!
Begin Slideshow

»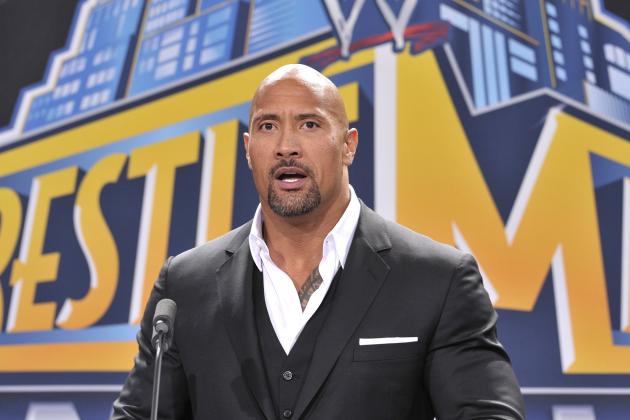 Michael N. Todaro/Getty Images

@WWEPEZ
Do you think that The Rock vs whoever the WWE champion is will close the Royal Rumble over the Royal Rumble Match?#BR
Absolutely.
When The Rock fights, he goes on last.
Did it at Survivor Series 2011. Did it at WrestleMania 28. He's the main event. I don't expect Royal Rumble to be any different, especially if he were to win the WWE Championship.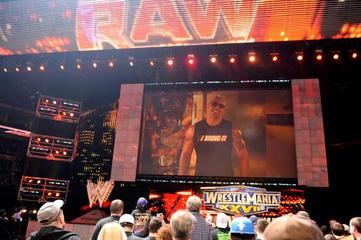 Photo courtesy of WWE.com
@Gaurav9Kumar If the Rock wins the title at the Rumble, will he appear on every RAW until Mania since he's the champ ? #BR
He might be seen every episode, but I don't picture him being in every arena for the show.
I think we will get a few recorded comments while he is in other locations. If he is going to win the title, I hope WWE and The Rock surprise me and do have him on every show.

A part-time wrestler, full-time movie star having the WWE title on the Road to WrestleMania, but not being at every episode of Raw live―it sums up a lot of issues.
Photo courtesy of WWE
@Catch_Lutte Do you think WWE must to return with TV-14 rating for their future? #BR
A popular request from the older crowd, but I doubt it.
I don't see WWE ever officially changing their rating. We might see more cases of them walking the line or not being as strict to PG guidelines, but they will continue to tout themselves as that.
There is big money in marketing themselves as family friendly entertainment, not only from the younger fans, but the sponsors who target younger demographics. The reality is, not being able to say curse words or have a wardrobe malfunction upsets older fans who remember what once was.
While they may complain and turn off the product, they aren't as critical to the financial piece of the WWE consumer pie.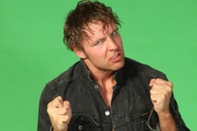 Photo courtesy of WWE/FCW/NXT
@cwebster2233 when and in what capacity does @wwe debut Dean Ambrose on t.v? Or is this just a huge tease by wwe? #BR
It has been a tease to me, as many people who follow my work are aware of the different booking scenarios I had presented that seemed to be custom made for Dean Ambrose to debut:
Being a surprise name involved with AJ Lee during her love triangle in the summer.
A therapist for Daniel Bryan and Kane.
A surprise henchman for Heyman and CM Punk (months ago, Punk tweeted a picture of Ambrose from a live event that read, "our secret weapon").

Ambrose was rumored to have a feud with Mick Foley when video surfaced from WrestleMania weekend of the two having a verbal showdown in the hotel.
Ironically, the promo Ambrose cut on him is very similar to the ones CM Punk has also cut for Foley. The promo talks about leading young wrestlers down this path of jumping off roofs, diving onto thumbtacks and becoming a star.
At this point, I'm mentally exhausted trying to figure out when Ambrose debuts.
I have no doubt that he will. He keeps getting used at live events. They have a TitanTron video made for him.
It's just a matter of time. Likely, when we least expect it, and in the most unusual situation.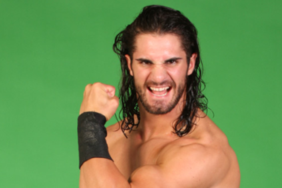 Photo courtesy of WWE/FCW/NXT
@RealDealDiPirro Who is the first wrestler(s) that will be called up from NXT that will win a title? #BR
The simple answer would be Seth Rollins.
He's currently the NXT Champion. I expect him to follow the path of an Antonio Cesaro, where he'll come to the main roster and quickly get inserted into a steady mid-card feud and title.