Power Ranking the Best Teenagers in Sports Right Now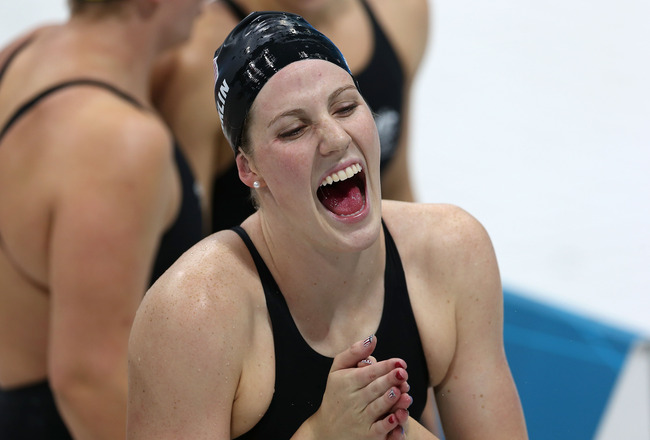 Ronald Martinez/Getty Images
Teenagers are often among the most important athletes in sports, the up-and-coming stars who will define the next generation.
Teen rises are greeted with excitement in every sport, and there are many phenomenon athletes with a "1" next to their age competing in 2012.
While you won't find some big names, like Mike Trout, whose age starts with an innocuous "2," you may find the number and depth of teen stardom today surprisingly exciting.
Here is the list of the top teenagers in sports right now.
No. 20: Jadeveon Clowney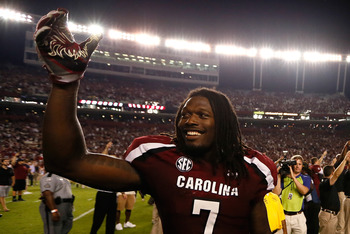 Kevin C. Cox/Getty Images
The South Carolina defensive end was the best high school recruit in his class...and with good reason. He has proven to be a monster on defense and will be a top-10 NFL pick when he declares for the draft.
No. 19: Nerlens Noel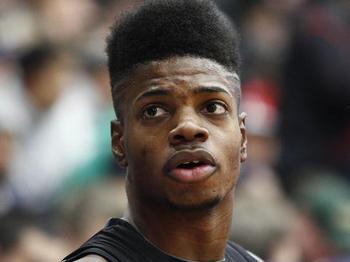 content.usatoday.com
College basketball's No. 1 freshman prospect for 2012, Nerlens Noel is a dynamic 7'-center prospect.
Noel will look to follow in Anthony Davis' footsteps and lead the Kentucky Wildcats to another NCAA title.
No. 18: De'Anthony Thomas
Jonathan Ferrey/Getty Images
The Oregon running back is, quite arguably, the best at his position in college football.
Best of all, De'Anthony Thomas is only a sophomore, so college football fans will get to watch Thomas grow into a mature star.
No. 17: Shabazz Muhammad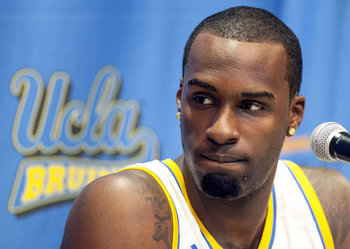 articles.latimes.com
Shabazz Muhammad, the No. 2 prep prospect for college basketball in 2012, is headed to UCLA.
An excellent swingman with elite skills for an 18 year old, Muhammad will look to lead the Bruins back to the top of the basketball world.
No. 16: Sammy Watkins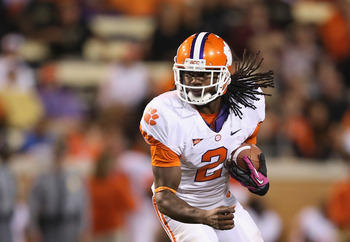 Streeter Lecka/Getty Images
Sammy Watkins was one of the biggest stars of 2011 and has continued to excel in 2012.
While he will have to overcome character concerns based on past drug possessions during the NFL draft process, he looks like a future pro star.
No. 15: Qiu Bo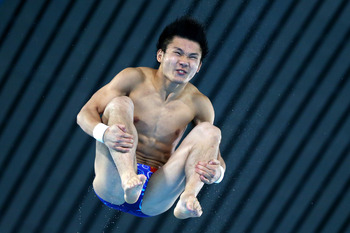 Al Bello/Getty Images
Qiu Bo was widely considered the favorite to win the platform diving competition in the London Olympics.
Despite a second place finish to American David Boudia, Bo remains the future face of his sport.
No. 14: Jurickson Profar
Otto Greule Jr/Getty Images
Jurickson Profar, the Texas Rangers' top prospect and future star shortshop, is the best teenager in baseball.
Though unproven, the Rangers expect Profar to become the franchise's next superstar.
No. 13: Jabari Parker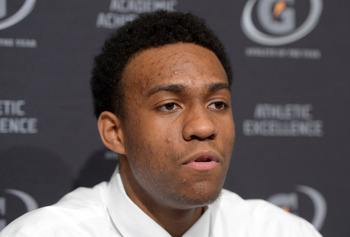 Kirby Lee-US PRESSWIRE
Small forward Jabari Parker is only 17, but NBA coaches are already salivating at his potential.
The latest product of Simeon High School's elite program, which produced Derrick Rose in 2007, Parker may be the best young basketball player in the world today.
No. 12: McKayla Maroney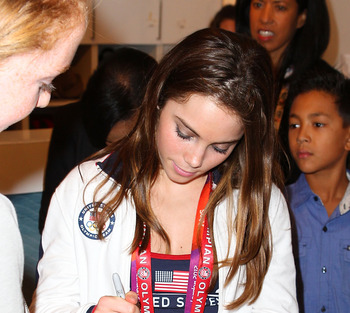 Joe Scarnici/Getty Images
McKayla Maroney's "silver-medal face" after winning second place in her specialty was the most circulated picture from the London Olympic Games.
No. 11: Dylan Bundy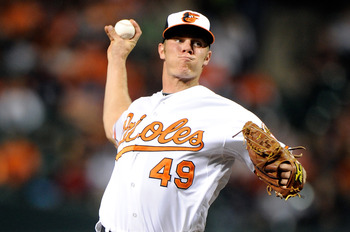 Greg Fiume/Getty Images
Dylan Bundy is the best prospect in the Baltimore Orioles' system and a future Cy Young contender.
Scouts, who profile Bundy, say his feel for pitching is already at the professional level and that, by the time he enters the major leagues, he will already be an elite starter.
No. 10: Roger Clemens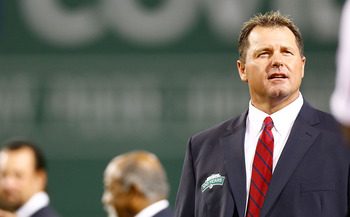 Jared Wickerham/Getty Images
Just kidding.
Fascinatingly, Roger Clemens is so old that you would have to add the ages of two members of this list together to even get to the age where he won one of his last Cy Young awards....in 2001!
No. 9: Sloane Stephens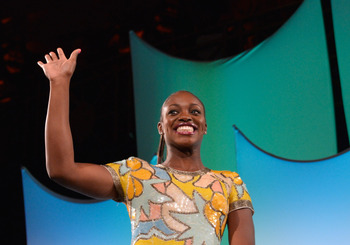 Mike Coppola/Getty Images
With fellow tennis teen Melanie Oudin in a tailspin, Sloane Stephens is now the top teenage prospect in American tennis.
After a strong U.S. Open performance, can she take over the American tennis torch from the Williams sisters?
No. 8: Joseph Diaz Jr.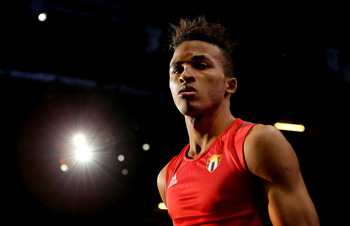 Scott Heavey/Getty Images
Joseph Diaz Jr. is the best teenage prospect in boxing.
The young American was the 2011 amateur national champion and reminds many observers of a young Erik Morales.
No. 7: Ye Shiwen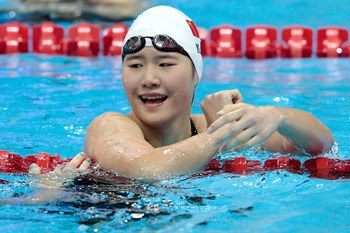 Adam Pretty/Getty Images
The Chinese phenomenon came out of nowhere to dominate in the early women's swimming events.
En route to setting a world record, Ye Shiwen swam so fast that she nearly kept pace with the male world record time, opening up questions about her training routine.
Yet, despite that, she clearly has a great career ahead of her as the face of Chinese swimming.
No. 6: Andy Najar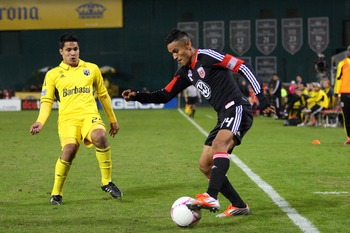 Ned Dishman/Getty Images
The 19-year old Honduran footballer is quite possibly the best soccer player in the United States.
Andy Najar broke in with DC United at 17 and may be the MLS's first homegrown star who could start for a top European club.
No. 5: Claressa Shields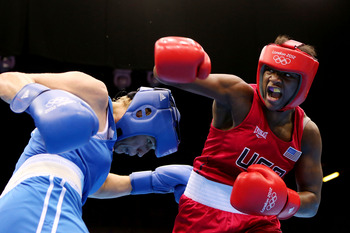 Scott Heavey/Getty Images
Claressa Shields had the honor of being the United States' only boxing medalist from the 2012 London Games, winning gold at middleweight.
While that statistic will live in infamy, Shields' own performance was one for the ages.
No. 4: Aly Raisman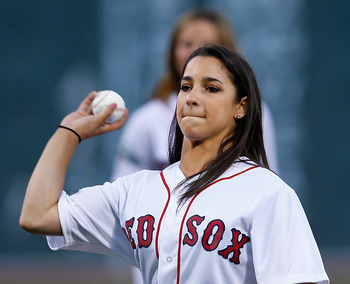 Jim Rogash/Getty Images
Aly Raisman was part of the landmark U.S. women's gymnastics team at the 2012 London Olympics.
Along with Gabrielle Douglas, Raisman anchored the team and won three total medals at the games.
No. 3: Indi Cowie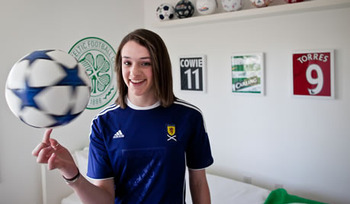 freescotland.net
Maybe not a name every fan has heard of, true, but Indi Cowie belongs on this list.
Cowie is often recognized as the best young female soccer and freestyle star in the world. Will she live up to the hype as she grows up?
No. 2: Gabrielle Douglas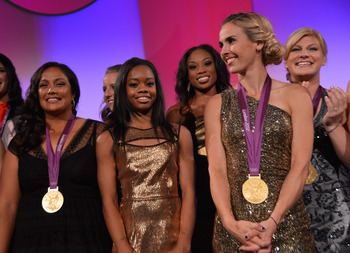 Mike Coppola/Getty Images
The new face of American gymnastics was only 16 when she won the all-around gold medal at the 2012 London Games.
Douglas has a special career ahead of her and may even be young enough to repeat in 2016, which is almost unheard of in the sport.
No. 1: Missy Franklin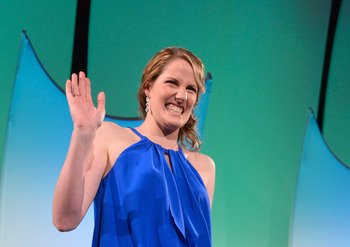 Mike Coppola/Getty Images
The next Olympic phenomenon and queen of American swimming, Missy Franklin stunned by winning five medals at the London Games, including four golds.
Just imagine what she will be capable of in 2016.
Keep Reading