5 Reasons Chicago Bulls Will Still Thrive Without Derrick Rose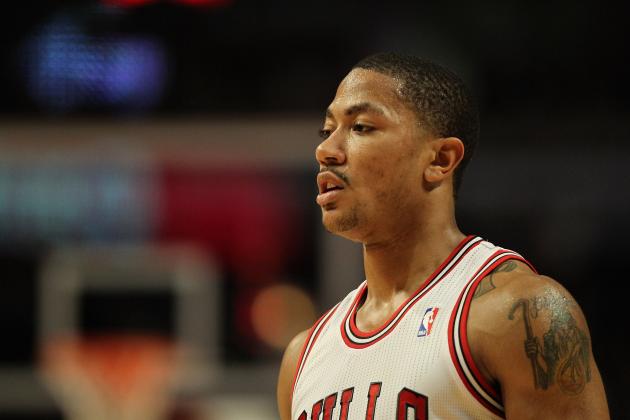 Jonathan Daniel/Getty Images

With superstar guard Derrick Rose's return still a long way off, the rest of the Chicago Bulls roster will have a lot to prove in the 2012-13 season.
Without Rose, Chicago is not a contender for the championship. A playoff spot, however, is still very possible for the Bulls this season. They have many reasons for optimism that they can make it back to the postseason and be ready should Rose also be available to go this year.
There is no sure timetable for Rose's return, and he told ESPN's Rachel Nichols early in October that he'll come back only when he is ready. If he manages to return late in the season—in March or April—he'll be returning to a squad that will be square in the playoff hunt.
No Rose means no title for the Bulls, but here are five reasons for optimism in Chicago to begin the 2012-13 season.
Begin Slideshow

»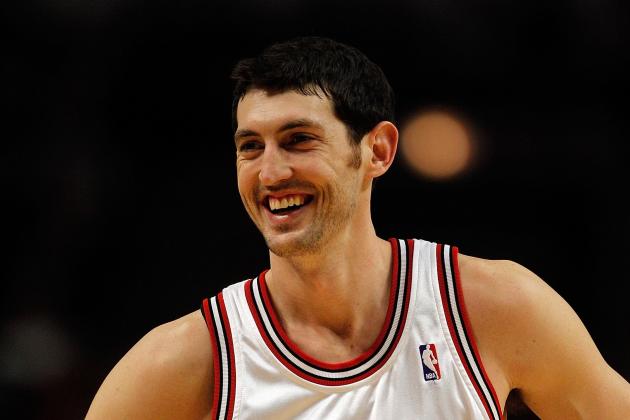 Jonathan Daniel/Getty Images

The Bulls signed veteran point guard Kirk Hinrich away from the Atlanta Hawks in the offseason, bringing Hinrich back to Chicago after a two-year absence.
Hinrich is set to start and will have to play in Rose's shadow. While he'd never be able to replace Rose, he doesn't really need to. The Bulls will need him to be an effective floor general and fit into their offensive and defensive game plans.
According to Synergy Sports Hinrich gives up 0.87 points per defensive possession. That is about average but it gets more impressive as you look further into the numbers.
As a pick-and-roll defender, Hinrich gives up 0.75 points per possession, good for 76th in the league. As a spot-up shooter defender, he gives up 0.82 points, which is 66th best in the NBA. Opponents shoot 32.3 percent against Hinrich in spot-up situations.
Coach Tom Thibodeau gets the most out of his players defensively, so expect Hinrich's defensive efficiency to climb this year.
On offense, Hinrich will most likely be a typical floor general who isn't asked to score a ton. In 2007-08, his last season as a full-time starter, Hinrich averaged 13 points and 6.8 assists. Expect the veteran to produce similar numbers this season.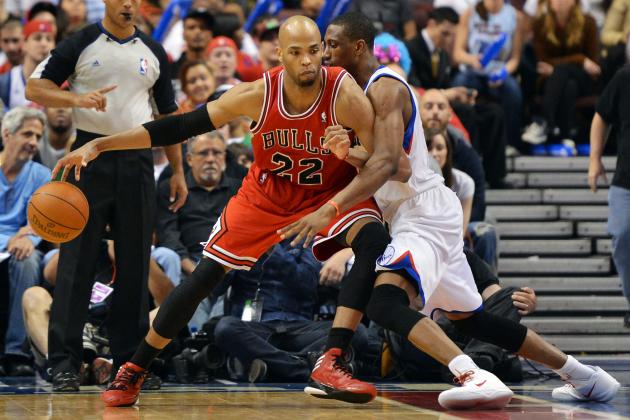 Drew Hallowell/Getty Images

Even with some free-agent losses this offseason, Chicago comes into the season with a very respectable bench that will make key contributions over the year.
The losses of Omer Asik (to Houston), Ronnie Brewer (to New York) and Kyle Korver (to Atlanta) won't help the Bulls, but the new additions can improve the squad's depth beyond last year's.
Nate Robinson will provide a bench-scoring punch the team has lacked in the past. He scored 11.2 points in 23.4 minutes a contest last season for Golden State, and he had a 24-point, 13-assist outing against Milwaukee in the preseason.
Marco Belinelli adds another scoring talent and a solid shooting replacement for Korver. Belinelli scored 11.8 points per game last year with New Orleans and shot 37.7 percent from downtown.
Rookie Jimmy Butler might be posed for a breakout season. He struggled in preseason getting 5.4 points a contest on 33.3 percent shooting, but expect a climb in efficiency as the season goes on. He averaged 20.6 points and 6.5 rebounds in the summer league, so the talent is there.
Finally, there is Taj Gibson, who should again contend for the Sixth Man of the Year award. He'd start for many teams in the league and is the best post defender the Bulls have. He averaged 7.7 points, 5.3 rebounds and 1.3 blocks a contest last season.
Chicago's bench could still use another backup big man (Nazr Mohammed is a smart veteran, but at 35 years old he may not have much to contribute anymore), but even so it's deeper than it gets credit for.
Jonathan Daniel/Getty Images

Derrick Rose was a big part of the Bulls' defensive game plan over the past two years. According to Synergy Sports, Rose allowed 0.77 points per defensive possession, tied for 65th in the league. He tied with Taj Gibson for best on the Bulls' roster.
Still, Chicago survived last season without Rose for 26 games and still ended up with the league's best opponents' points per game average. Opponents shot 42.1 percent from the field against the Bulls, which was second best in the NBA.
Neither Hinrich nor Robinson are as sharp of a defender as Rose, which means their teammates might have to step up and rotate more should either guard get beat. Still, it's hard not to expect continued defensive excellence after the last two years of success.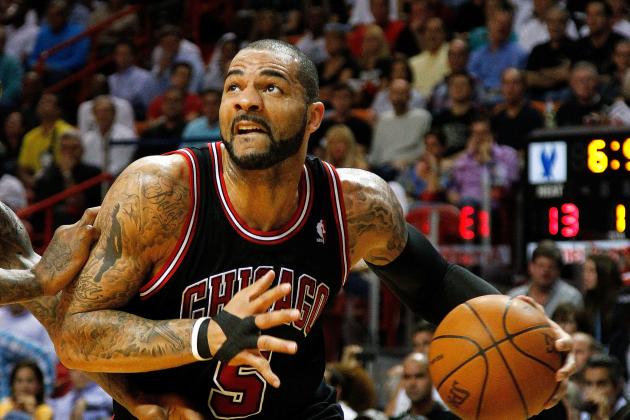 Mike Ehrmann/Getty Images

While Carlos Boozer has been generally considered a failed signing since he came to Chicago two summers ago, he is poised to have an excellent year.
Boozer is now the top option for the Bulls. He was a top option in Utah, where he averaged 19.2 points over six seasons, and of all the Chicago players he has the best history to back him up as a scorer.
He did pick it up last season in the absence of Rose. In the 19 games that the Bulls played between January and March without Rose, Boozer averaged 16.8 points and shot 60.9 percent from the field.
While Rose is a better point guard than Hinrich, having a more traditional point like Hinrich might benefit Boozer.
According to 82games.com, 32 percent of Rose's shots last year came from close to the basket. Rose is a slashing point guard, but whenever he enters the paint he brings defenders down with him. That means less room for Boozer whenever he gets the ball on those types of plays.
Hinrich meanwhile only took shots close to the rim 18 percent of the time. In a more half-court offensive set, Boozer will get more space, more opportunities and hopefully more points.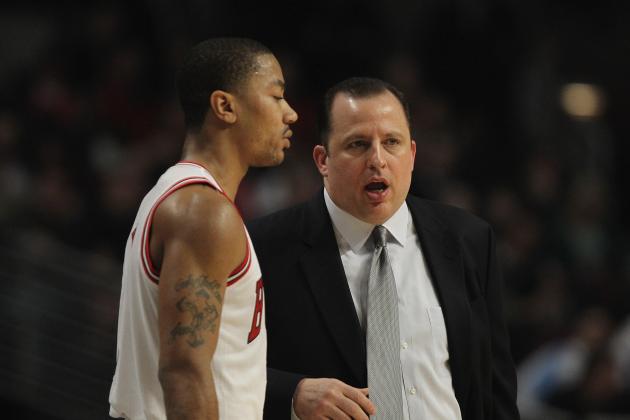 Jonathan Daniel/Getty Images

The biggest reason to expect a strong season from the Bulls is Thibodeau. Since signing with the team, he's been one of the NBA's top coaches. In his two years in Chicago, he holds a record of 112-36 and the Bulls have been in the top two for opponents' points per game both years.
Even without Rose, Thibodeau will keep the Bulls afloat. He demands (and gets) defensive excellence from his players, and as long as he is coaching the Bulls, they'll be in the fight for a playoff spot.
Thibodeau kept the Bulls thriving without Rose last year and they only got better this season. They won't be title contenders without their star, but the Bulls should still be considered a lock for the postseason.