5 Players the Cowboys Should Consider Trading Away for at Trade Deadline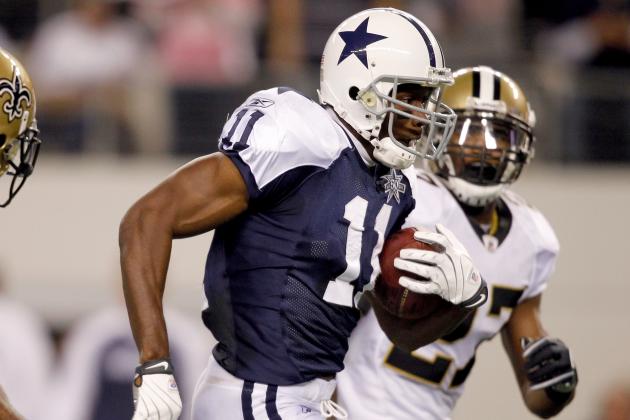 Matthew Stockman/Getty Images

Tuesday, Oct. 30 at 3 p.m. CST, the NFL will cease to allow any more trades for the current year. This year, the NFL pushed up the trade deadline by a whole two weeks to help teams facilitate trades.
Jerry Jones would like a nice trade before the deadline to help Cowboy fans forget the blunder that was Roy Williams.
Here are a few trades you might see from the Dallas Cowboys.
Begin Slideshow

»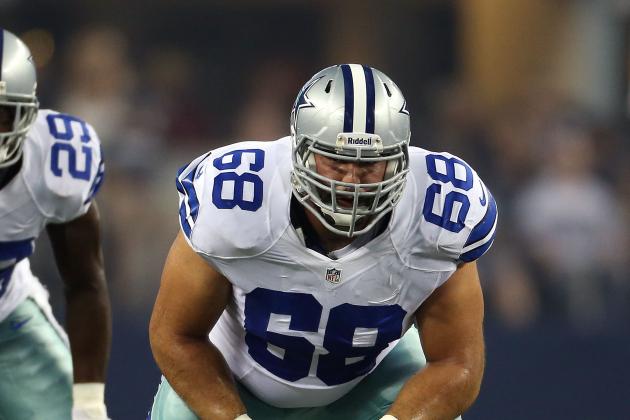 Ronald Martinez/Getty Images

With the most penalties in the NFL, Free needs to go. Some team somewhere will take him off our hands and absorb the enormous salary-cap hit that he is to our team. T
he $48 million contract that Doug Free signed is regarded as one of the worst contracts in the NFL (courtesy ESPN's John Clayton) in terms of his production. Doug Free is still a starting caliber tackle, and there are plenty of teams that can see through his penalties.
This Cowboys team is not one of them.
Trade him away, and pick up a third- or fourth-round pick for him. We can always draft a tackle in the first or second round and use that third- or fourth-round pick for a quality center or guard.
It will also free up some cap space, which is always a good thing.
J. Meric/Getty Images

The Dallas Cowboys didn't want to trade Mike Jenkins at the start of the offseason because they knew that they would be selling low.
Now that Jenkins has proven that he can compete after his offseason shoulder surgery, teams will be very high on him. The trouble with trading Jenkins is that he is in the last year of his contract, and teams could just be patient and finish off the year.
I suspect the Cowboys could get a second- or third-round pick to a team that believes it's a competitor and desperately needs that starting-caliber cornerback.
The Cowboys would love to keep him, but they have a large amount invested at the cornerback position right now.
Brandon Carr was just signed to a $50 million contract.
Orlando Scandrick was given a $27 million extension last year.
Morris Claiborne was drafted sixth overall and signed a contract for $16 million over four years.
That's $77.6 million for cornerbacks for the next four years. (Sixteen percent of the available salary space for just 5 percent of the players.)
Not much room to add more.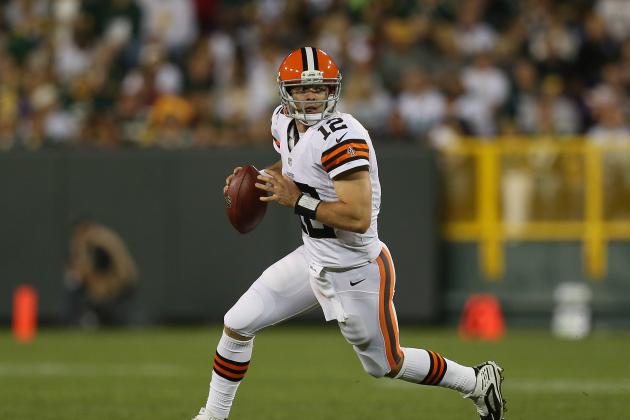 Jonathan Daniel/Getty Images

A third-round pick coming out of the University of Texas, Colt McCoy was drafted to a Browns team that had little talent around him to succeed. His top receiving targets were Greg Little and Mohamed Massaqoui.
With Orton riding backup to Tony Romo for the next two seasons after this current one, McCoy would be an excellent, cheap trade. The Browns are buying what Brandon Weeden is selling.
Suckers.
McCoy would have ample time to develop while riding the pine and could be a suitable backup option once Orton's contract expires. On a team full of talent, McCoy took the Longhorns all the way to the BCS Championship game, only to be knocked out by a freak accident. He will have the same impact on a Dallas Cowboys roster that is loaded with talent.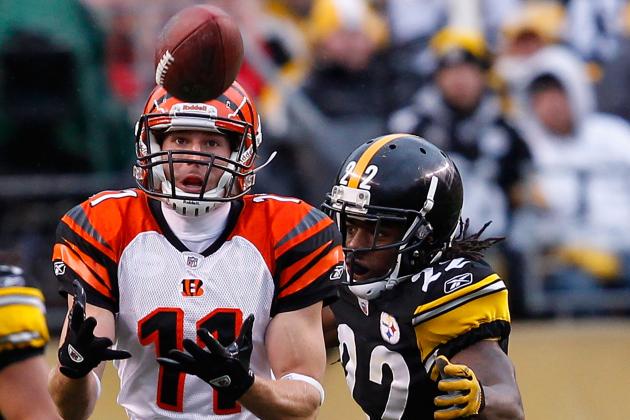 Jared Wickerham/Getty Images

You might be thinking, "Two Longhorns in a row? No more of that please; we've been burned by Roy Williams and Leonard Davis."
Think again.
The Cowboys need a reliable slot receiver, and Jordan Shipley would love to be back in Texas. It might cost the Cowboys a sixth- or seventh-round pick, but he would be an inexpensive option to fill up the roster.
I would love to have Shipley in the slot instead of Kevin Ogletree. He does not have the top-end speed that you would like, but is excellent at finding the soft spot in zone coverage.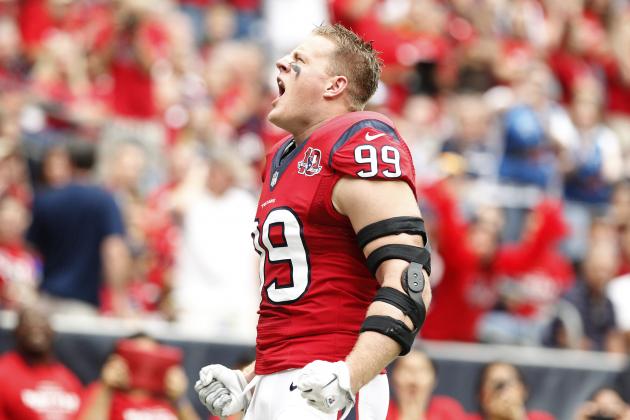 Thomas B. Shea/Getty Images

Rumor has it that Rob Ryan pleaded to draft Watt instead of Tyron Smith, and it looks like that has bitten the Cowboys in the rear.
Smith is a good player, but J.J. Watt is doing things that no defensive tackle has done. And yes, he is a DE in a 3-4 defense, making him a defensive tackle (just like Jason Hatcher, Kenyon Coleman, Marcus Spears, etc).
Bringing Watt to the Cowboys will instantly solve all pass-rush problems. On the strong side, there will be J.J. Watt and Anthony Spencer, while on the weak side you have Jason Hatcher and DeMarcus Ware.
You won't be able to stop that. You might have to sell the farm to get it, but the division rival Redskins already sold the farm; we would be in good, bottom-of-the-NFC-East company.
In all reality the chance of this happening is one in a million.