NASCAR: The 5 Most Underrated Drivers of the Moment
Sam Sharpe-US PRESSWIRE
He may be fourth in the Chase standings, but Kasey Kahne still falls in the "underrated" category.
Success can be very fickle in NASCAR.

With apologies to the late Frank Sinatra, the competitive life of Sprint Cup drivers can be "riding high in April, shot down in May."

And while fans love to talk about guys like Tony Stewart, Dale Earnhardt Jr., Jeff Gordon, Jimmie Johnson, Kyle Busch and others, there are a number of drivers who don't get much recognition, yet still possess talent that could one day put them in the circle of the most talked-about drivers.

It's those drivers that are considered underrated. But we've also seen drivers who may have had or are in the midst of a breakout season, and they're still considered underrated.

Bleacher Report takes a look at drivers who are considered underrated at the moment in the Sprint Cup Series.

Hold on to your hats, because there might be a big surprise or two. Such is the nature of being "underrated" at times.
Begin Slideshow

»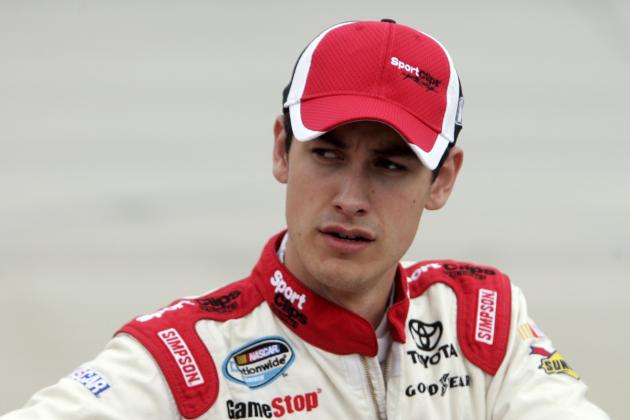 US PRESSWIRE
He's got tons of talent, but Joey Logano is still underrated.
When Joey Logano was promoted to Sprint Cup racing to replace the departing Tony Stewart after the 2008 season, many believed the young Connecticut native was placed in a no-win situation (and we're not necessarily talking about winning races).

Even though he had a great deal of talent and promise, he was a full-time Cup driver at the age of 18. And even though he had a two-time Cup champion crew chief in Greg Zipadelli, Logano also found himself behind his higher-profile and more successful teammates, Kyle Busch and Denny Hamlin.

It's not surprising to think Logano was kind of lost in the shuffle as Hamlin and Busch were winning tons of races between them, while Logano never finished higher than 16th in a single season.

After finishing a career-best 16th in 2010, Logano slid back to a career-worst 24th-place season showing in 2011, and he's currently 18th heading into Saturday night's race at Charlotte.

With former Cup champ Matt Kenseth coming to Joe Gibbs Racing for next season to replace Logano in the No. 20 Home Depot Toyota, it was pretty clear Logano's future was not very bright.
If he remained at JGR, he likely would have to return to a full-time ride in the Nationwide Series and maybe a few select Cup races.

But realizing the talent Logano has and the tough situation he's been in, team owner Roger Penske hired the still-promising Logano to drive the No. 22 Ford next season. Penske has a knack of developing young drivers in both NASCAR and of course, his outstanding success in IndyCar, and it's likely that Logano will shine in 2013.
With just Brad Keselowski as his Sprint Cup teammate, and part-time support from Sam Hornish Jr., Logano could very well have a breakout season, where he isn't lost in the shuffle of his teammates and has equipment that will take him from the middle of the pack to the front.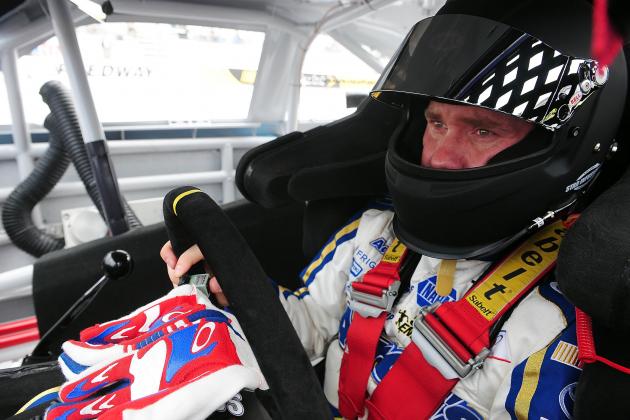 Andrew Weber-US PRESSWIRE
Brian Vickers is making the most of his part-time ride this season.
Say what, you may ask yourself? Brian Vickers?
Yes, Brian Vickers, of Thomasville, N.C. Remember him? He used to be one of the most promising young drivers on the Sprint Cup circuit until a health issue derailed his career for nearly two-thirds of a season (in 2010).
While he came back full-time in 2011 with the former Red Bull Racing team, finishing 25th, Vickers lost his ride when the organization folded.
Fortunately, he picked up a part-time Sprint Cup ride with Michael Waltrip Racing this season and, despite only seven starts and the inability to race full-time, has been nothing short of outstanding.
Consider this: Although he hasn't reached victory lane in 2012, he's come very close. Of his seven starts, Vickers has three top-five finishes (fourth at Sonoma and the summer race at Bristol, fifth in the spring race at Bristol, his first race for MWR) and a ninth-place showing (fall race at Loudon).
His other three finishes have been 15th (summer race at Loudon), 18th (spring, Martinsville) and 43rd at Watkins Glen (where engine issues forced him out before the race even began).
But when you consider he's working with a part-time crew, and has gone as much as 10 races between starts, he's greatly underrated. For example, after finishing fifth at Bristol in the spring and 18th at Martinsville two races later, he didn't race again until Sonoma, 10 races later.
Obviously, the layoff didn't hurt him, as he brought the No. 55 Toyota home to a fourth-place showing.
Vickers is on the radar of a lot of teams for a full-time ride in the future, but it appears he'll stay with MWR in hopes of a full-time ride by 2015. He's not in any hurry: He's only 28 (turns 29 on Oct. 24) and has plenty of time.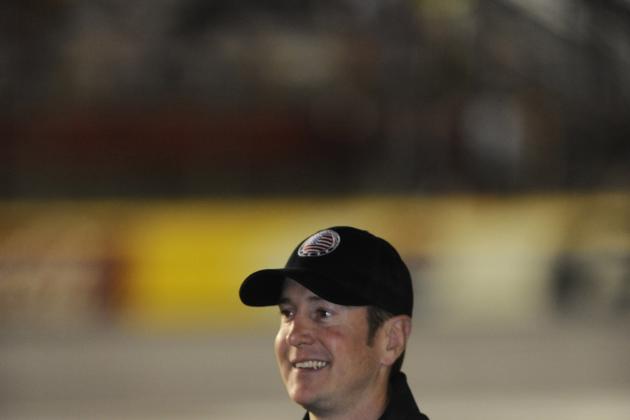 Sam Sharpe-US PRESSWIRE
It's a new uniform and new team for Kurt Busch.
How do you call a former Sprint Cup champion underrated, especially with all the well-publicized controversy that has followed Kurt Busch throughout most of his career?
Ever since Busch lost his ride at the end of last season at Penske Racing—not by choice, but the result of his actions—Busch took a big drop in terms of ability to win, the type of equipment he was using and the new underfunded and short-staffed team he was surrounded by at James Finch's Phoenix Racing.
Still, Busch has talent, there's no denying that, and that's why Furniture Row Racing plucked Busch out of Phoenix Racing and the remainder of his one-year contract to have him race for FR starting with Saturday's race at Charlotte.
That race will be a prelude to what the entire organization hopes is the next big step in its ascension to a major winning threat in 2013, and with the elder Busch behind the wheel.
From a talent level, Busch can put his numbers up against anyone out there. He's not only a past Cup champion, he also has 24 career Cup wins, 89 top-five finishes and 171 total top-10 showings in 429 career starts.
And although he failed to make the Chase this season—he comes into Saturday's race ranked 26th in the overall Cup standings—a new home with better equipment, bigger sponsorship and greater amount of surrounding personnel could be the very thing Busch needs as he continues to try to restart his Cup career.
The biggest problem Busch has had, and will always have, is himself. One would hope that he's learned some lessons and humility since being let go from Penske Racing.
If he shows he's learned those lessons well, you could see one of the greatest career comebacks next season in the No. 78 Chevrolet.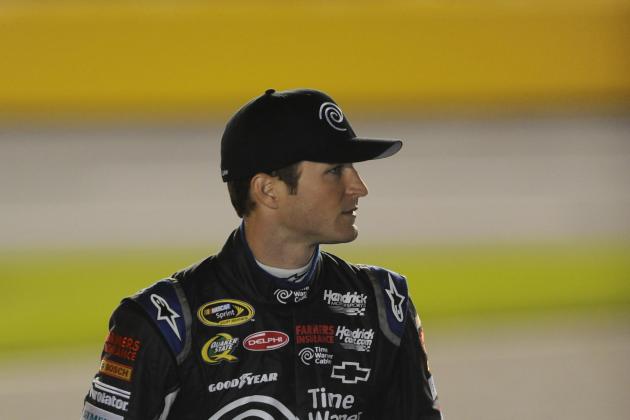 Sam Sharpe-US PRESSWIRE
He may be in fourth place, but Kasey Kahne is still under the radar.
The primary topics of conversation during the first four Chase races seemingly has been about Brad Keselowski, Jimmie Johnson and Denny Hamlin. Understandably so, since they've had the best starts of the 12 Chase entrants.
But flying under the radar quietly has been Kasey Kahne. He qualified for the Chase as one of the two wild-card entries, began the Chase in ninth place when the points were reseeded after the final qualifying race at Richmond last month and now finds himself sitting in fourth place in the standings.
Right behind the guys that everyone is talking so much about, Keselowski, Johnson and Hamlin.
Very few, though, seem to be talking about Kahne, but that could change quite a bit if he does Saturday at Charlotte what he did back in May at the same track, when he won the longest race of the season, the grueling Coca-Cola 600.
With Hendrick Motorsports teammate Dale Earnhardt Jr. out for at least the next two races with post-concussion symptoms, this could very well be Kahne's time to shine and grab his share of attention, particularly away from his other two HMS teammates, Johnson and Jeff Gordon.
Kahne is now in his ninth Sprint Cup season—time has sure flown, hasn't it?—but this is just the third time he's made the Chase. For far too long, Kahne has carried the label of great promise, great talent, but not-so-great results.
That's all changed this season with his move to HMS. And if everyone keeps focusing on Keselowski, Johnson and Hamlin, Kahne may very well be content to stay under the radar all the way to the championship-deciding race at Homestead next month.
But something tells me that his time under the radar is just about over, and he'll soon be mentioned in the same breath as the other three drivers listed above.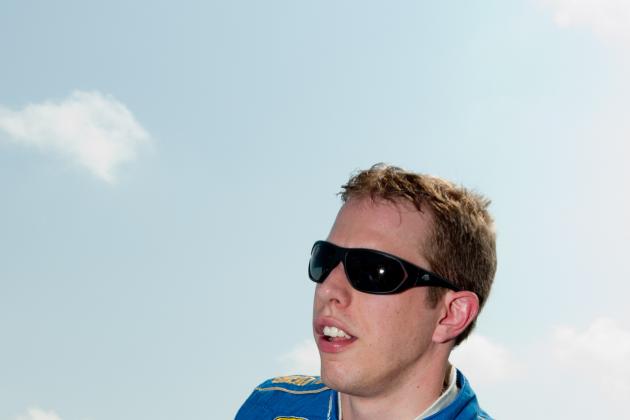 Kevin Liles-US PRESSWIRE
Yes, even top-ranked drivers can be underrated, like Brad Keselowski.
How can the current Sprint Cup points leader be considered underrated? Almost seems like an oxymoron, doesn't it?
But think about it: At the beginning of the season, how many fans, reporters or even fellow drivers would have predicted Brad Keselowski would have made the Chase, led alone be atop its standings right now?
Keselowski has taken a number of hits from observers this year. Some say he's too young to be a legitimate contender. He's only 28—although Jeff Gordon won his first title at 23 and the late Dale Earnhardt did so at 29.
Others say he hasn't logged enough time in the Sprint Cup Series. This is only his fourth full season, although Tony Stewart won his first Cup title in 2002, his fourth full season as well.
And then there are those who say Keselowski hasn't paid his dues yet. That subject is open to debate, given that he already has one championship under his belt, the 2010 Nationwide Series title.
Still, Keselowski has proven without question that not only is he for real in 2012, but that atop the points with six races remaining in the Chase, the driver of the No. 2 Penske Racing Miller Lite Dodge is most definitely in it to win it all this season.
And frankly, what better way to lose the "underrated" tag than to win the championship, right? That's the plan for the Polish Rocket.