Rams vs. Dolphins: 5 Things Ryan Tannehill Must Do to Succeed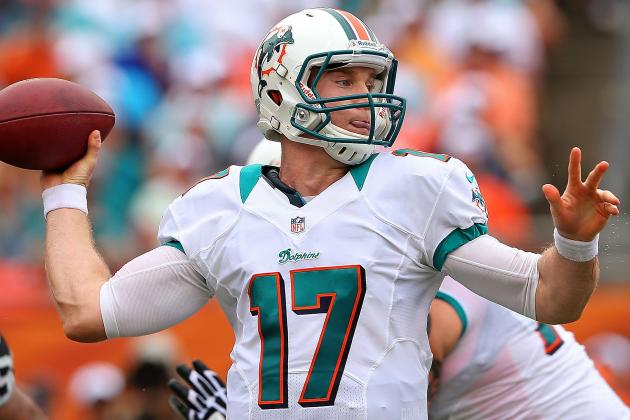 Mike Ehrmann/Getty Images
Ryan Tannehill has a chance to even up Miami's record at 3-3 on Sunday against the Rams.
Ryan Tannehill has five games under his belt in his rookie season. After struggling mightily against the Houston Texans in his NFL debut, the gunslinger from Texas A&M is starting to answer more and more questions about whether he can play in the NFL.
He can.
The Miami Dolphins have been competitive in each of their last four games, resulting in a 2-2 record. What's more, the two losses were in overtime, and Tannehill had set Miami up to win in both contests.
The rookie QB has done his job so far and is improving every week.
The St. Louis Rams, a team without a win on the road, come to South Beach next.
Here are five things Tannehill needs to do to succeed against the NFC West squad.
Begin Slideshow

»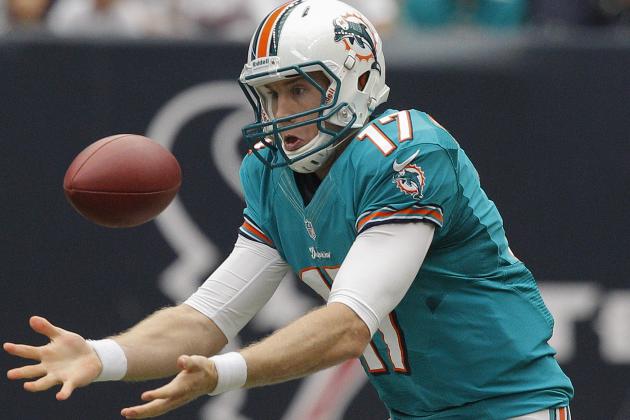 Bob Levey/Getty Images

"A picture is worth a thousand words."
Clearly.
Tannehill must do all the little things correctly before he can make the big plays happen. He has to handle the snap from Mike Pouncey and not leave the ball on the ground before a play can even begin.
On a running play, the transition to Reggie Bush or Daniel Thomas cannot result in a fumble because of poor execution. Tannehill needs to stick the ball right in their body.
Sounds simple—and it should be—but fundamentals are crucial.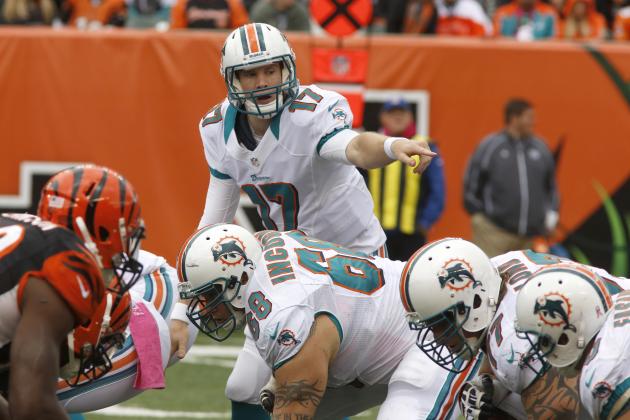 David Kohl-US PRESSWIRE

As Tannehill's statistics have been improving, so has his command at the line of scrimmage.
Naysayers screamed that he could not read defenses since he was a wide receiver for most of his college career.
After completing 64 percent of his passes in the last two games, it turns out Tannehill is making a lot of the right reads, getting the ball to his receivers and silencing a few of his critics.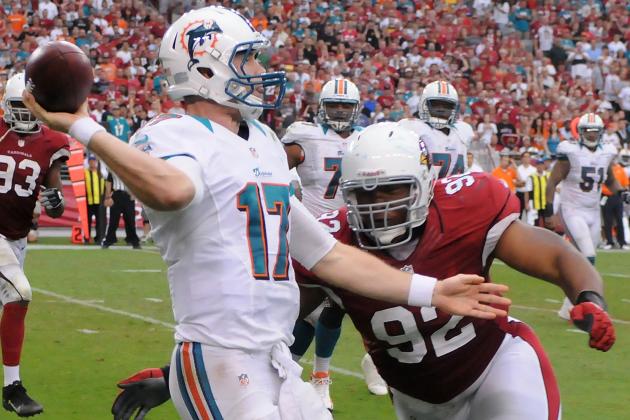 Norm Hall/Getty Images

The Rams are coming off a dominating performance against a then-undefeated Arizona Cardinals team. St. Louis disrupted Kevin Kolb in the pocket all night long, sacking the Cardinals QB on nine occasions.
The Rams also have eight interceptions on the year.
Make no mistake, the defense Tannehill is up against this week is no walk in the park.
Tucking the ball and running or throwing it away isn't a big play, but it isn't a turnover, either.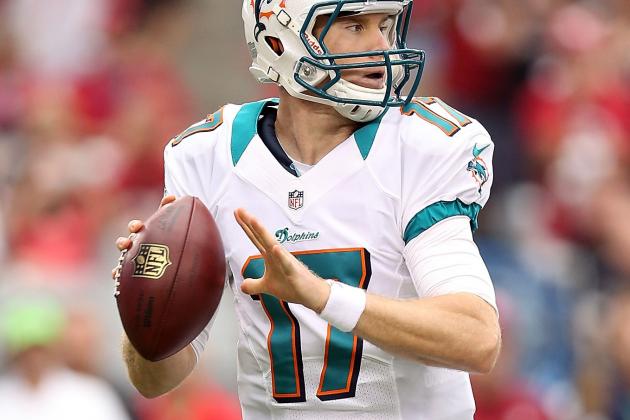 Christian Petersen/Getty Images

"But if he's not forcing the issue, why does he need to trust his arm?"
The Rams do have a fantastic cornerback in Cortland Finnegan, but the secondary can be beaten for big plays.
Washington Redskins quarterback Robert Griffin III exposed a weakness with his deep bomb to Leonard Hankerson earlier this season. In fact, other than the Seattle Seahawks, each team that's played the Rams has had a pass for over 29 yards against them.
Miami picked up five passing plays of over 20 yards against the Cincinnati Bengals last week, and Tannehill can do the same against St. Louis if his offensive line gives him a little time.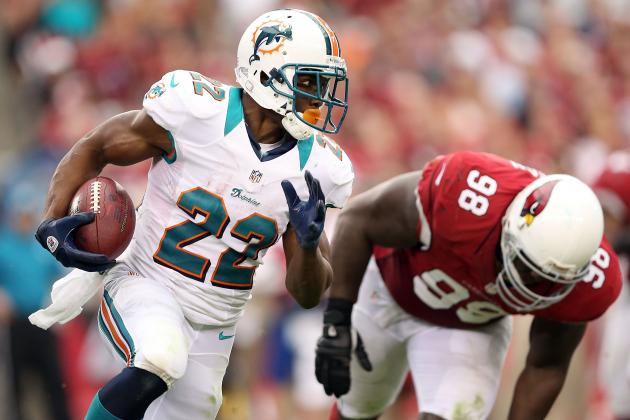 Christian Petersen/Getty Images

Reggie Bush is averaging over 100 yards combined rushing and receiving in each game. Meanwhile, rookie speedster Lamar Miller will likely be the backup this week after Daniel Thomas suffered a concussion against the Bengals.
According to ESPN, Brian Hartline is leading the league in receiving. It is the first time a Miami receiver has led the league in yards through Week 7 since Mark Duper in 1984.
Davone Bess is averaging 15 yards per catch and could be the man stretching the Rams defense. In doing so, he will take some pressure off Tannehill.
Between his decision-making ability and arm strength, the rookie quarterback has the tools to beat St. Louis. He just needs to use them properly.