5 WWE Legends Who Could Confront CM Punk on Raw
Photo courtesy of WWE.com
We have three episodes of Raw, including tonight, until the WWE Hell in a Cell 2012 pay-per-view.

One of the big questions is the storyline revolving around WWE Champion CM Punk. A match with John Cena is what WWE wants to have, but Cena's health seems to have prevented the match from being made official.

Each week, we've seen several legendary talents in the business have a verbal confrontation with CM Punk. They all stick with the same general theme of questioning CM Punk's "best in the world" status until he accepts Cena and beats him in a Hell in a Cell.

So what legends could be next to confront CM Punk?
Begin Slideshow

»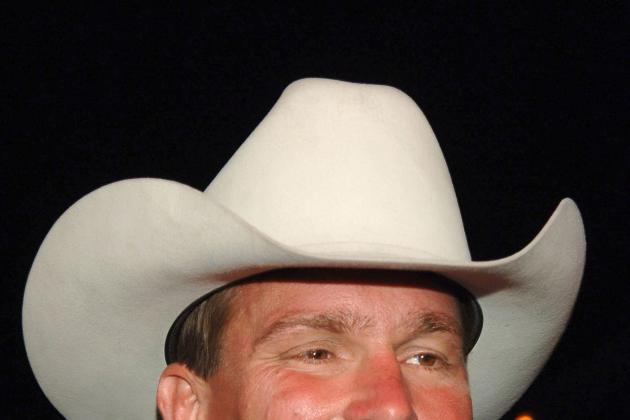 John Sciulli/Getty Images

JBL returns to commentary tonight and can talk with the best of them.

He would be an easy choice as a veteran to verbally spar with the WWE Champion.
He can also can speak on having a long title run as he was World Heavyweight Champion for more than a year.
In addition to statistics, JBL's recent experiences in attempting to climb the seven highest mountains in the world for charity is something he can use as an example of how to represent the company versus the way CM Punk carries himself.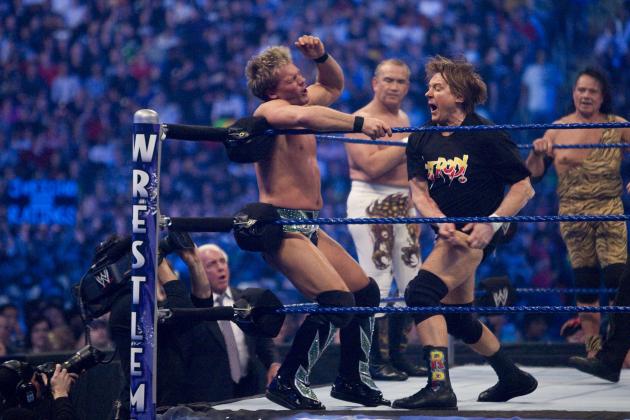 Bill Olive/Getty Images

Always good when needing a legend, Roddy Piper could be a good choice to make a special appearance on Raw.

CM Punk often reminds me of a modern day Roddy Piper, so this scenario intrigues me.

Piper could talk about how he was often viewed as in the shadow of guys like Hogan, Warrior, Hart or Savage. But he went out there and proved himself. He never backed down from a match.
He doesn't care about stats. He was never WWE Champion. He just went out, entertained and beat people up.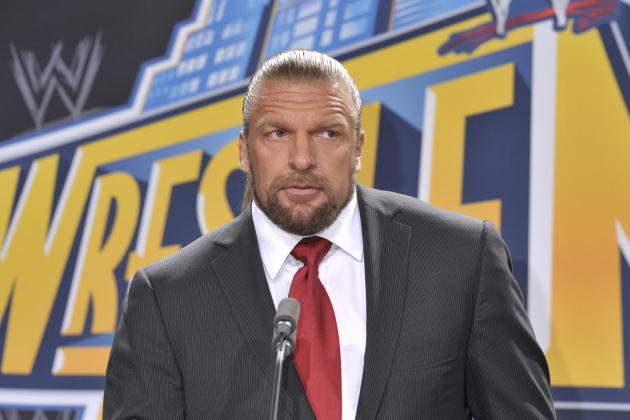 Michael N. Todaro/Getty Images

This would provide a lot of hidden agendas if needed for the future.

An appearance by Triple H to confront CM Punk would be the first time he's appeared on WWE programming since his loss to Brock Lesnar at SummerSlam.

Triple H can speak about his number of title reigns, working with guys like Ric Flair and Shawn Michaels.

This could also be used down the line if Lesnar and Triple H had another match—singles or otherwise. Triple H's speech could play a role (appropriately used in a WWE video package) for a match in the future, whether it be against Lesnar, or both Lesnar and Punk.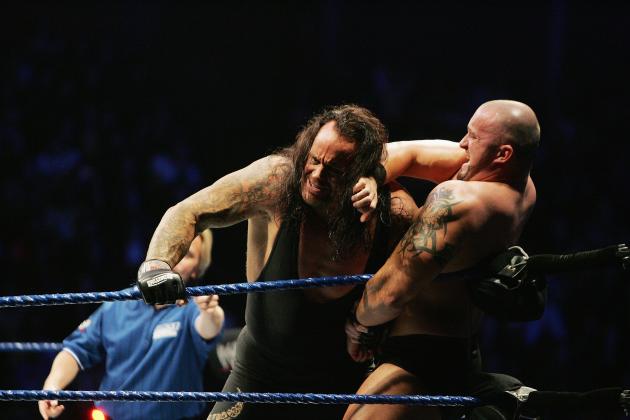 Gaye Gerard/Getty Images

We haven't seen The Undertaker since the 1,000th episode of Raw. An appearance by him could be a huge ratings segment.

He helped make the Hell in a Cell match famous. A promo with him and CM Punk could go a long way. In addition to building a potential match with Cena, it could also be used as a setup in the future.

CM Punk against The Undertaker, John Cena against The Undertaker or even Brock Lesnar against The Undertaker.

A promo from The Undertaker convincing CM Punk that he needs to step into Hell in a Cell with John Cena could be used for all of those prospective matches.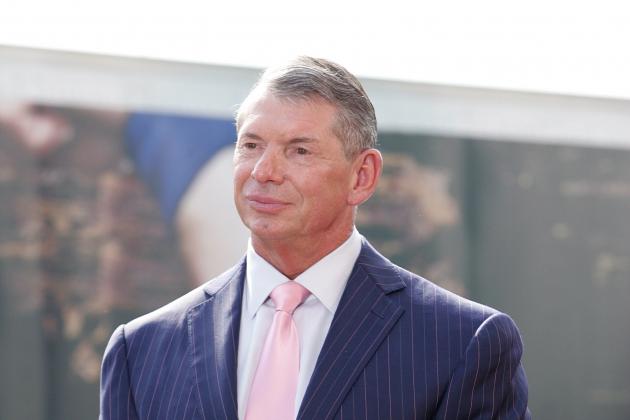 Mark A. Wallenfang/Getty Images

The Chairman returns to WWE television tonight.

To me, this would be the best "legend" to have face to face with CM Punk. The possibilities are endless in this promo for either side.

One includes John Cena being Vince McMahon's golden goose.

Or CM Punk's main-event status starting when he ripped WWE and then won the match at Money in the Bank in 2011.

CM Punk could say McMahon is scared of him being so prominent in WWE's history books.

The final scenario playing off a McMahon/Punk segment―a match if needed.

Either at Hell in a Cell or down the line if needed, a match between the Chairman and the WWE Champion could be a interesting possibility. CM Punk and Paul Heyman could run wild, forcing the Chairman to stand up for his company.

McMahon has never been afraid to step in the ring and never fails to entertain. We never got these two in a match despite circling each other in storylines over the past year and a half.

CM Punk gets many comparisons to being today's Stone Cold. Well, Stone Cold versus Mr. McMahon worked well. This would be a different dynamic with McMahon booked at the face, but it would draw.