WWE: Ranking the Top 5 NXT Wrestlers Ready for the Big Time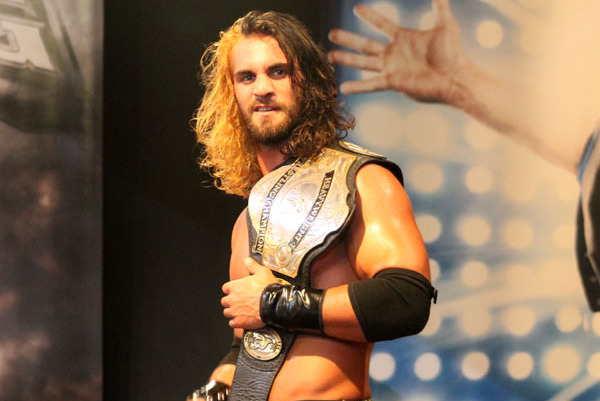 Photo courtesy of WWE
The future of the WWE can be currently found in NXT, where the company's burgeoning superstars hone their talents.
The show is still truly at a fledgling stage, filmed by, and in front of students at Full Sail University in Orlando, Fla.
But there are several wrestlers on the roster who are ready for the step-up a level, whether or not room can be found to accommodate them on the big stage.
Here are five such guys, ranked in order of how easily they could be transitioned into the WWE.
As always, this list is intended to spark debate, rather than end it.
Begin Slideshow

»
If it weren't for a cruel injury that has kept him sidelined for much of the early days of the new-look NXT, Bray Wyatt would be a little higher up this list.
His Cape Fear/Night of the Hunter-style promos really captured the attention of those who saw them, suggesting great potential in the character.
The 90-second clips were so polished they were almost cinematic.
As well as being dynamite on the mic, Wyatt is a third-generation wrestler—possessing a solid, reliable in-ring style.
Just don't chant "Husky Harris!"
All of a sudden, almost overnight, the tag team division in the WWE has gone from being dangerously thin, to absolutely stacked full of twosomes.
Which is a shame for NXT's premier duo The Ascension, because if they'd made the move up a level a month ago, they'd have most likely been pushed right to the top.
As it is, Conor O'Brian and Kenneth Cameron will have to bide their time, and keep showing the "suits" why they're the future of the division.
Furious and rabid, The Ascension display the kind of raw aggression that makes innocent bystanders stand up and take notice.
Babyface in more sense than one, I like the bouncy Bo Dallas a lot more than fellow WWE hopeful Richie Steamboat Jr.
Real name Taylor Rotunda, brother of Windham Rotunda (Bray Wyatt), Dallas has high expectations on his shoulders considering his lineage.
Only 22 years of age, his in-ring skills still need sharpening, but in terms of presence, he surely has the X-factor that officials always prioritise in their scouting.
He was even ranked 142nd in the PWI 500 this year, this despite the fact he is still yet to debut at the highest level.
Like Dallas, current NXT champion Seth Rollins is an absolute livewire, possessing more energy than most in the business.
It would be perhaps unfair to compare him with Jeff Hardy, but the two high-fliers are not too dissimilar in wrestling styles.
The only possible drawback with Rollins is his inability to cut a really good promo.
But if the current push of Ryback is anything to go by, it's that wrestlers can be pushed to the top without having to say a word on the mic.
Chris Spradlin, formerly known as Chris Hero, now known as Kassius Ohno, has come a heck of a long way to get here.
He has worked a variety of independent circuits since 2000, as well as being a long-term Ring of Honor mainstay, Spradlin signed on with WWE's developmental program in February this year.
So after all this time, why is he finally ready for the big time now?
His look is unique, he can cut a promo, and he's probably the most technically able guy on the NXT roster.
He may not be the Messiah of the business, but he certainly looks the part.
Who in NXT do you think is ready to make the step-up a level?