Where Mike Trout's Epic Rookie Season Ranks with All-Time Great Performances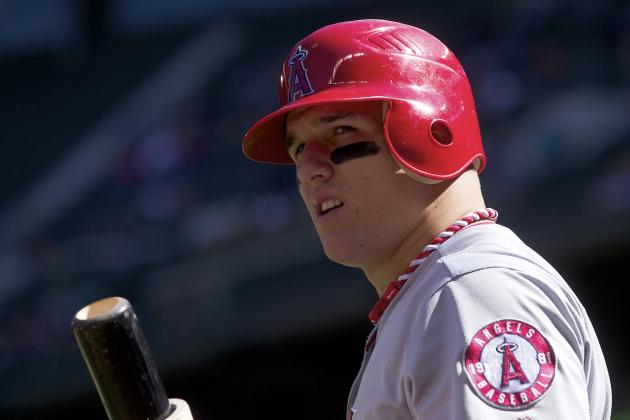 Stephen Brashear/Getty Images

Epic single-season performances dot the history of baseball and are etched in the memories of fans. There is one more performance that can soon be added to those memory banks.
Los Angeles Angels center fielder Mike Trout will have his name remembered alongside the greats of baseball for his phenomenal rookie season. In fact, not only has no rookie ever come close to what Trout has achieved this year, few players in history have ever come close, either.
Trout's Wins Above Replacement (WAR) is currently 10.7. That puts him in rarified air among non-pitchers.
Just how does it compare with some of the greatest single-seasons in baseball history?
Let's take a look.
Note: All statistics courtesy of baseball-reference.com.
Begin Slideshow

»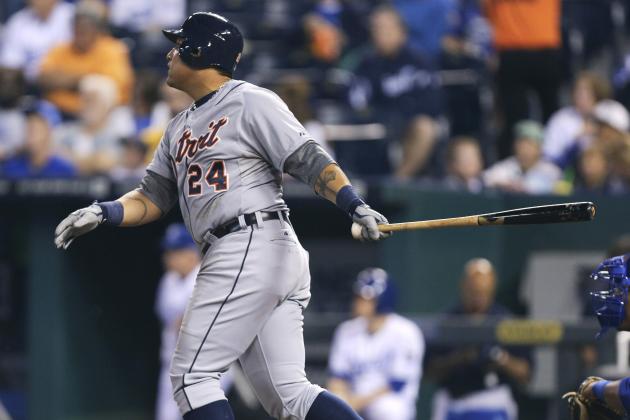 Ed Zurga/Getty Images

Just to give a comparison to this year only, consider this statistic.
Detroit Tigers third baseman Miguel Cabrera is currently on pace to win baseball's Triple Crown, something no one has done since Carl Yastrzemski in 1967. Cabrera's WAR with two games remaining stands at 6.8.
Trout is at 10.7.
Cabrera actually had a higher WAR last when he won the American League batting title. At 7.3 in 2011, Cabrera's WAR was the seventh-highest in baseball among non-pitchers.
This is not to knock the year Cabrera is having. Despite critics who will say that RBI are a meaningless statistic (team and lineup dependent) and those who say batting average is overrated, winning a Triple Crown is a tremendous accomplishment. The fact that it hasn't been achieved in 45 years is testament to that fact.
Consider this fact as well—Trout's teammate, first baseman Albert Pujols, is easily considered the most feared hitter of this generation. Yet Pujols' highest WAR ever achieved was 9.4 back in 2009.
WAR takes into account offense, defense and baserunning. When considering all these factors put together, Trout stands alone.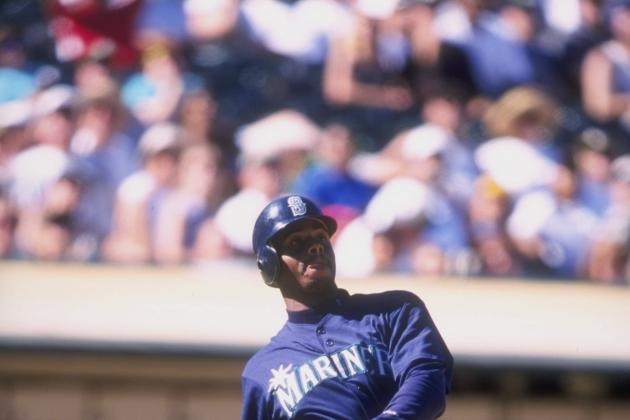 David Seelig/Getty Images

In 1997, Seattle Mariners center fielder Ken Griffey Jr. put together one of the best seasons of his generation, easily capturing the AL Most Valuable Player Award.
Griffey hit .304 with 56 HR, 147 RBI, a .646 slugging percentage and 1.028 OPS. He also added his eighth consecutive Gold Glove Award to his mantel.
Griffey's WAR that year was 8.9. He actually had a higher WAR the previous season, registering a 9.5.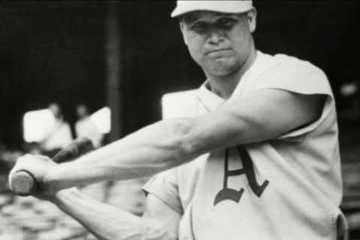 Photo courtesy encyclopedia.com
In 1932, 24-year-old first baseman Jimmie Foxx of the Philadelphia Athletics led the majors in home runs (58), RBI (169), slugging percentage (.749), OPS (1.218) and total bases (438). Foxx was awarded the Most Valuable Player Award for his efforts.
Foxx accumulated a WAR of 10.2 that season. By comparison, Foxx would capture the coveted Triple Crown the following year along with a second consecutive MVP Award. Yet that year, his WAR dropped to 9.0.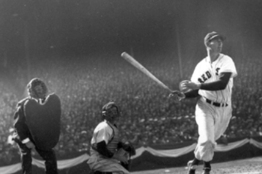 Photo courtesy fenwaypark100.org
In 1946, many of baseball's brightest stars returned to the field after serving their country in World War II. Boston Red Sox left fielder Ted Williams had not played in a game since 1942.
Williams came back with a vengeance. He led the majors in runs scored (142), on-base percentage (.499), slugging percentage (.667), OPS (1.164) and total bases (343).
Williams led the Red Sox to their first pennant in 28 seasons and won his first MVP Award. Williams' WAR that season was 10.7, the best of his career.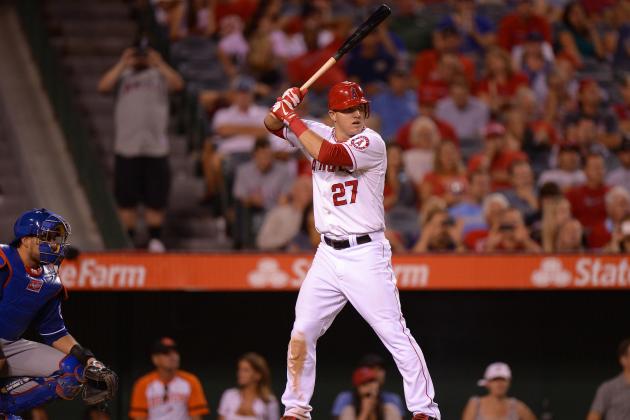 Jake Roth-US PRESSWIRE

With just two games left in the 2012 regular season, Los Angeles Angels center fielder Mike Trout is wrapping up a season that will place him among baseball's all-time greats.
Trout leads the majors in runs scored (129), stolen bases (48) and leads the AL in OPS+ (170). He is the first rookie to hit at least 30 home runs with at least 40 stolen bases, he's the youngest player ever to join the 30-30 club, and no player in history has ever hit 30 homers with 48 stolen bases and scored as many as 129 runs.
A 10.7 WAR easily puts Trout on a level rarely achieved by anyone.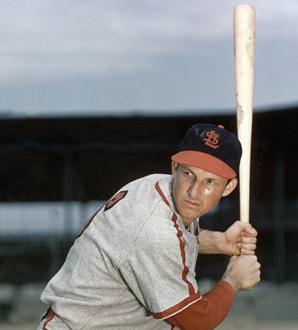 Photo courtesy huffingtonpost.com
In 1948, St. Louis Cardinals outfielder Stan Musial put together a season that was eye-popping.
That year, Musial led the majors in hits, doubles, triples, batting average, slugging percentage, OPS and total bases. He also led the National League in runs scored and runs batted in.
Musial easily won his third MVP trophy that year, accumulating a WAR of 10.8.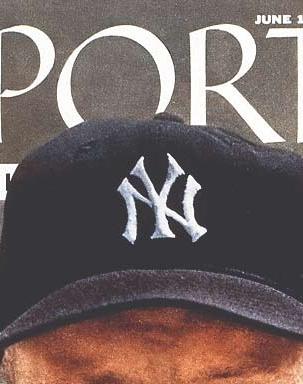 Photo courtesy sportsillustrated.cnn.com
In 1956, New York Yankees center fielder Mickey Mantle stormed through the regular season on the way to capturing the Triple Crown.
Mantle hit .353 with 52 HR and 130 RBI, also leading the majors in slugging percentage (.705), OPS (1.169) and total bases (376). Mantle won the first of his three MVP awards that season, accumulating a WAR of 11.0.
Mantle did himself one better the following year, repeating as AL MVP with a WAR of 11.1.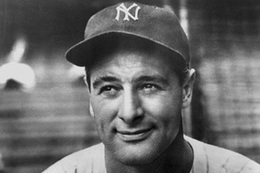 Photo courtesy alsphiladelphia.org
The 1927 New York Yankees became known in history as Murderer's Row, led by slugger Babe Ruth and first baseman Lou Gehrig.
Gehrig hit .373 that season with 47 HR and 175 RBI, a 1.240 OPS and 447 total bases. He won his first AL MVP Award that year, accumulating a WAR of 11.5.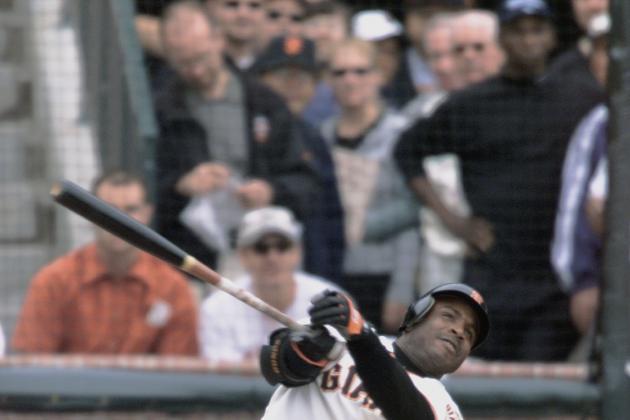 Jed Jacobsohn/Getty Images

In 2001, San Francisco Giants left fielder broke the single-season home run mark with 73 long balls, but the rest of the statistics were pretty impressive as well.
Bonds led the majors with a .515 on-base percentage, .863 slugging percentage and 1.379 OPS. He would capture his fourth MVP Award as well, accumulating a WAR of 11.6.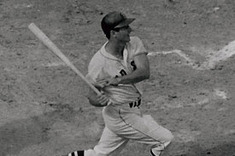 Photo courtesy 1960sbaseballblog.blogspot.com
No man has won a Triple Crown in baseball since Boston Red Sox left fielder Carl Yastrzemski put together his magical year in 1967.
Yastrzemski hit .326 with 44 HR and 121 RBI that year, also leading the majors in on-base percentage (.418), slugging percentage (.622), OPS (1.040) and total bases (335).
Yastrzemski almost single-handedly guided his team to their first American League pennant in 21 years, winning the AL MVP Award and accumulating a WAR of 12.0.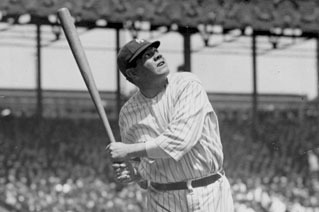 Photo courtesy quefuede.blogia.com
In 1923, New York Yankees right fielder Babe Ruth put together a season that can only be described as eye-popping.
Ruth led the majors in runs scored (151), home runs (41), RBI (131), on-base percentage (.545), slugging percentage (.764), OPS (1.309) and total bases (399). Ruth also hit .393 that year, but lost the batting title to Harry Heilmann of the Detroit Tigers (.403).
Ruth won his first MVP Award that year, accumulating a WAR of 13.7, easily the highest among non-pitchers in the modern era.
Doug Mead is a featured columnist with Bleacher Report. His work has been featured on the Seattle Post-Intelligencer, SF Gate, CBS Sports, the Los Angeles Times and the Houston Chronicle.