Most Annoying Players in College Basketball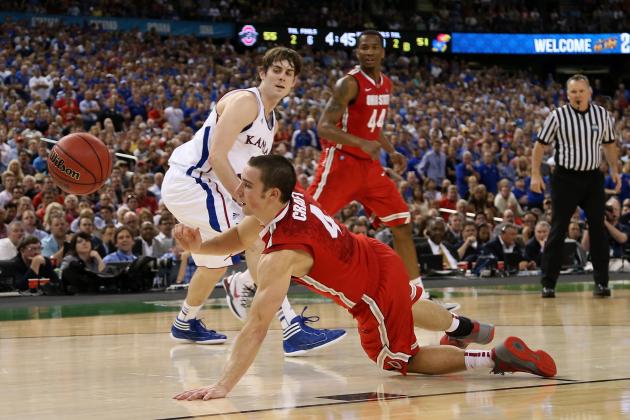 Chris Graythen/Getty Images
Aaron Craft can be very annoying, but it's only because of his greatness.
Who are the most annoying players in college basketball? It's a question that is absolutely impossible to answer with anything resembling neutrality or tangible evidence—until now.
If that opening sounds familiar, well, it should. I ranked the best student sections in college basketball last week and used a similar premise in constructing this potentially subjective list.
There are many traits that can make a player irritating, but annoyance is in the eye of the beholder.
Take for example, one of my all-time favorite college basketball players, J.J. Redick. As a Duke fan, what was there not to love? He drained and played relentlessly at both ends of the court.
But for fans of seemingly every other college in the country, J.J. was an irritant. People can say he "complained" or really anything else they want, but those feelings were created by the same set of skills that made him so likeable for Duke fans.
To solve the problem, I once again took to mathematics.
There are many ways players can be annoying. I identified three different "styles of annoyance."
Click on to learn more.
Note: All statistics from the 2011-12 season.
Double Note: There were many players who scored higher (or should I say, worse) than some of the ones to appear in the coming slides. But players cannot be annoying if they aren't on anything other than the most local of television. All the listed players come from big programs.
Begin Slideshow

»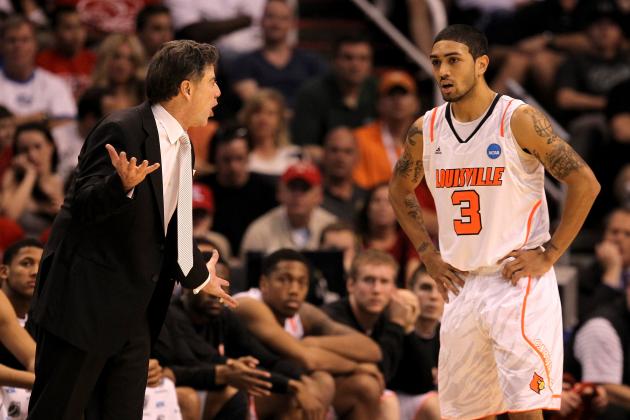 Jamie Squire/Getty Images
Peyton Siva relishes these moments.
Recent Examples: Tyler Hansbrough, J.J. Redick
Other Aliases: "Hustle-player," "Coach's Pet"
Characteristics: The "Try-hard" does just that. Teammates and fans of such a player love his effort, but everyone else finds said player to be a relentless overachiever. The "Try-hard" seems hell-bent on making sure the guy he matches up against has a miserable day. Perhaps worst of all is the unfathomable unselfishness of this type of athlete. Couldn't he at least pretend to care about his individual statistics?
Calculations: (Assists per 40 minutes) + (Steals per 40 minutes)
Most Annoying Players...
5. Aaron Craft, Ohio State
(5.8 assists per 40 min) + (3.08 steals per 40 min) = 8.88 annoyance
4. Peyton Siva, Louisville
(6.8 assists per 40 min) + (2.27 steals per 40 min) = 9.07 annoyance
3. Tim Frazier, Penn State
(6.7 assists per 40 min) + (2.56 steals per 40 min) = 9.26 annoyance
2. Lorenzo Brown, N.C. State
(7.5 assists per 40 min) + (2.12 steals per 40 min) = 9.62 annoyance
1. Phil Pressey, Missouri
(7.9 assists per 40 min) + (2.68 steals per 40 min) = 10.58 annoyance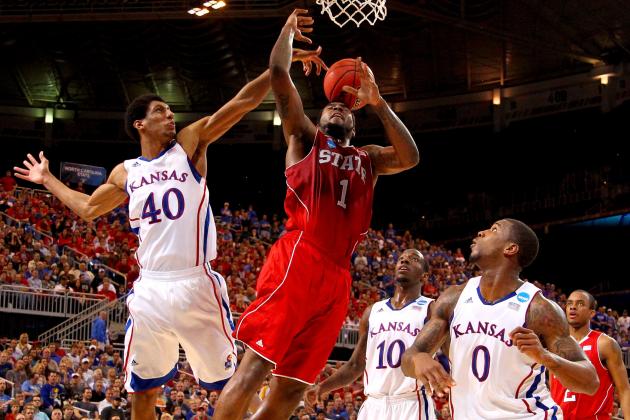 Dilip Vishwanat/Getty Images
Richard Howell gets a taste of his own medicine.
Recent Example: Terrence Roberts
Other Aliases: "Buffoon," "Dirty player"
Characteristics: This one is pretty simple. Certain players are so untalented that the only way they can impact the game is by fouling the other teams' best players—or so it seems. Of course, they can get away with it because most "Bruisers" are too damn big to intimidate back.
Calculations: (Fouls per game) + (0.25 * Total technical fouls)
Most Annoying Players...
5. Donte Williams, Georgia
3.31 fouls per game = 3.31 annoyance
4. Jonathan Holmes, Texas
3.32 fouls per game = 3.32 annoyance
3. Richard Howell, NC State
3.35 fouls per game = 3.35 annoyance
2. Zach McCabe, Iowa
3.40 fouls per game = 3.40 annoyance
1. Brandon Davies, BYU
(3.26 fouls per game) + (0.25 * 4 technical fouls) = 4.26 annoyance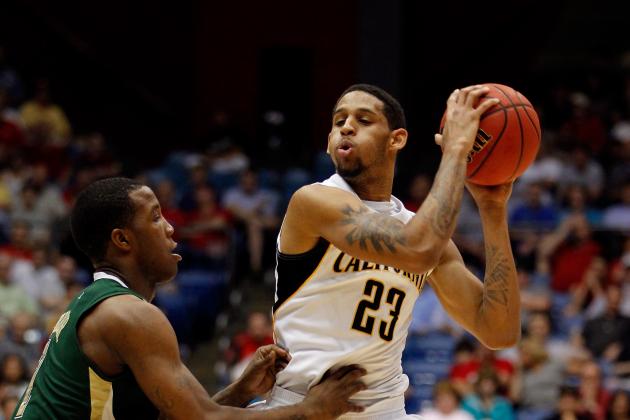 Gregory Shamus/Getty Images
Allen Crabbe could be even better.
Recent Example: See below.
Other Aliases: "Rasheed Wallace"
Characteristics: Unlike the other types of annoying players, the "What Are You Doing Out There!?" can be most annoying for fans of his respective school. Some offenders are decent three-point shooters, but they are even better inside the temptation line. Relentless chucks from deep come off as lazy.
Calculations: (2-Pointers made – 3-Pointers made) / (Total field goal attempts)
Note: Minimum of 190 3-point attempts.
Double Note: If you are bad at math, a bigger score is more annoying
Most Annoying Players...
5. Sean Kilpatrick, Cincinnati
(87-84) / (176+228) = 0.007 annoyance
4. D'Angelo Harrison, St. John's
(86-79) / (223+218) = 0.016 annoyance
3. Frankie Sullivan, Auburn
(69-63) / (145+196) = 0.018 annoyance
2. Allen Crabbe, Cal
(95-81) / (202+199) = 0.035 annoyance
1. Kentavious Caldwell-Pope, Georgia
(87-65) / (170+214) = 0.057 annoyance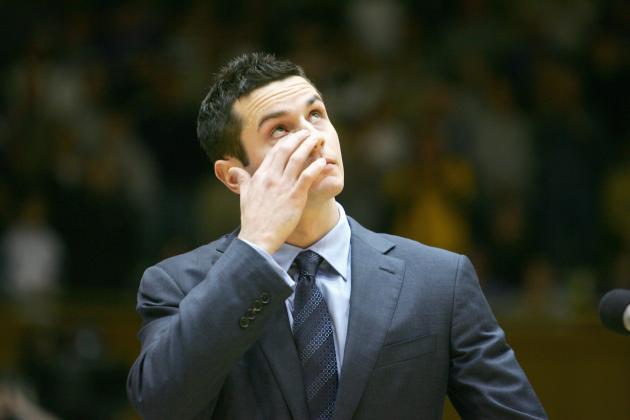 Streeter Lecka/Getty Images
J.J. Redick annoys people...
What annoys you the most?
Share you different titles and classifications below!