Jim Duquette: Nationals and Giants Are the Favorites to Be in the NLCS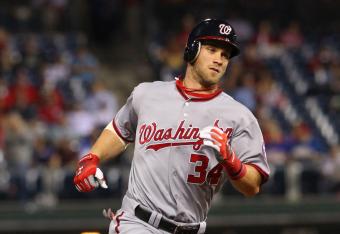 Hunter Martin/Getty Images
It is Tuesday, and Jim Duquette has just finished "Power Alley," a show that he co-hosts with Mike Ferrin, every weekday from 10 a.m. to 2 p.m. on the MLB Network Radio channel heard on Sirius-XM.
A few minutes after the show, we talked about the Nationals, Manager Davey Johnson and General Manager Mike Rizzo and what has become known nationally as the "Stephen Strasburg Decision."
Duquette, the former General Manager of the Mets and the Orioles, is one of the few people who understands the backlash the Nationals faced because they shut down Strasburg after less than 160 innings.
JW: Do you see Mike Rizzo's decision to shut down Strasburg as a bad thing?
Duquette: Absolutely not; it was the right thing to do. I have supported Mike since day one almost a year ago when he first said after Strasburg's surgery that his recovery was going follow the same path that Jordan Zimmermann did with an innings limit. A GM has to look at the long-term health of the players for the growth of the franchise as well as the players best interest.
We now have quality medical data on players that can extend their careers and we should use it. People who criticized Rizzo's decision simply don't understand that doctor's statistics on the success of pitchers rehabilitation are just as important as Sabermetrics are to building a winning organization.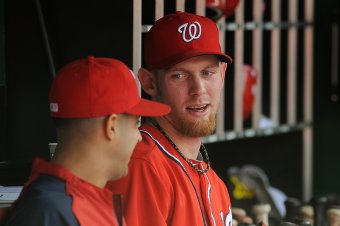 Patrick McDermott/Getty Images
JW: Can the Nationals win a World Series without Strasburg?
Duquette: Yes, I have the Nats and the Giants in the National League Championship series. Winning a World Series comes down to quality starting pitching, with power arms, and both teams have that quality.
It is also about knowing how to win without star players in the lineup for extended periods of time and again Washington and San Francisco have proven that they can win no matter who is out of the line up.
The Nationals have proven many times this season that can win without a star player. They started the season without Drew Storen and Michael Morse and won. They lost Ian Desmond and Jayson Werth for extended periods of time and just kept winning.
Then you have the busting on the scene of Bryce Harper and all that he has brought to the team since joining the club in May. What a great story he has been and fun to watch and such a gifted young player with an unlimited future.
Manager Davey Johnson has to be a prime candidate for National League Manager of the Year because of his fine work and Executive of the Year should go to Mike Rizzo for the way he built this team. It is time people realize the Nationals are a great team even without Stephen Strasburg.
They will win the National League East title having been in first place for all but 10 days of the season and they have a great chance to finish with the best record in baseball. So that should prove to any doubters that the Nationals are for real.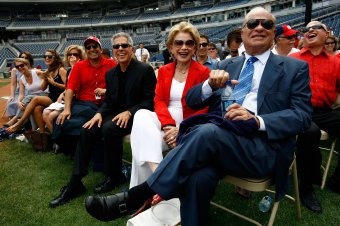 Win McNamee/Getty Images
JW: Are the Nationals going in the right direction as an organization?
Duquette: We are watching the start of winning franchise. They have a solid team that is young, has great management and has dedicated ownership that is the formula for a strong and enduring franchise.
The Lerner family (according to a recent CNBC report) are the second-richest owners in baseball and they have spend their money wisely on building a strong minor league system, scouting and a quality front office. Plus they have proven that they are willing to spend money on draft choices and free agents.
Washington has established themselves as a legitimate World Series contender for years to come.The battles with the Phillies, Braves, and when they are ready the Mets and Marlins could put the NL East on par with the AL East in high competition.
Also, because of the Redskins-Eagles and the Caps-Flyers have been long-time rivals that bodes well for yet another I-95 battle. I really think the Nats and the Phillies have the potential to be a really good rivalry.
Duquette will cover the National League Playoffs for Sirius-XM MLB Radio and the World Series.
*All quotes used in this story were obtained firsthand in an interview set up by the PR of Sirius-XM.
This article is
What is the duplicate article?
Why is this article offensive?
Where is this article plagiarized from?
Why is this article poorly edited?

Washington Nationals: Like this team?