Tennessee Volunteers Football: Winners & Losers from the Week 4 Game vs. Akron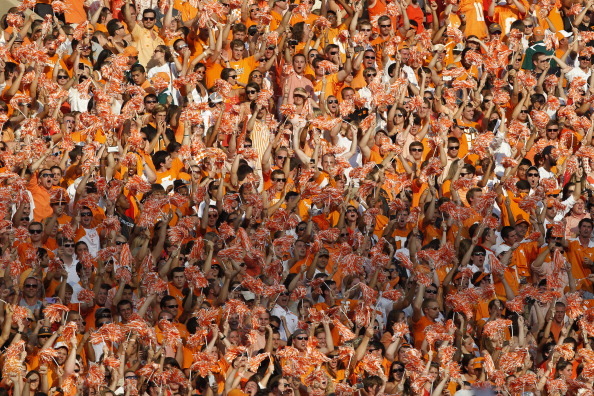 John Sommers II/Getty Images

The Tennessee Volunteers were almost the biggest losers of the college football world Saturday night, but they escaped disaster with a 47-26 win over the Akron Zips. While the game was sloppy and uninspiring, there were a few winning performance from the Big Orange.
They'll need several more of those going into a six-game stretch that features five SEC games, three of which are on the road and another that is against defending national champion Alabama.
So far, the Vols are only lacking a big win against Florida. It's no small order, but that's the only real black mark. Had they been able to pull that win out, our tune would be totally different right now.
Even though I have serious concerns about the future of the program, there were some bright spots from the Akron game that, if exploited, can propel Tennessee going into October and the treacherous SEC schedule.
Begin Slideshow

»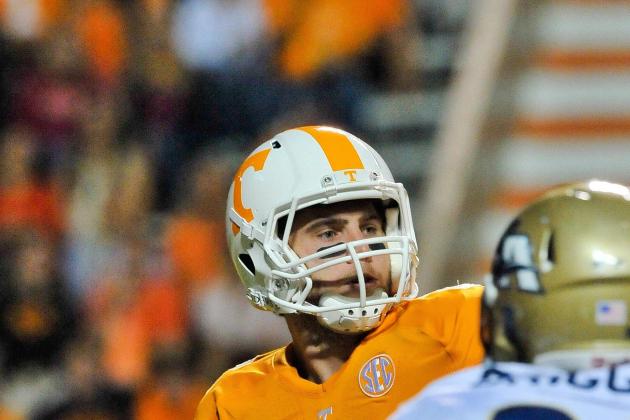 Jim Brown-US PRESSWIRE

After reviewing the comments from the live blog of the Akron game, I noticed someone sarcastically asking if Tyler Bray was still considered a top SEC quarterback.
The answer is yes! That kind of the destroys the sarcasm...
Bray is tied for first in the nation with 12 touchdown passes, and his 1,301 passing yards are third.
Within the conference, Bray is first in passing yards, first in touchdowns, fourth in quarterback rating and sports a 4-to-1 TD-to-INT ratio.
He threw for 401 yards and four touchdowns against Akron after his second pass attempt was intercepted and returned for a touchdown. I give him a lot of credit for putting it behind him and having a career day.
Yes, Tyler Bray is still a top quarterback in the SEC and was a winner against the Zips.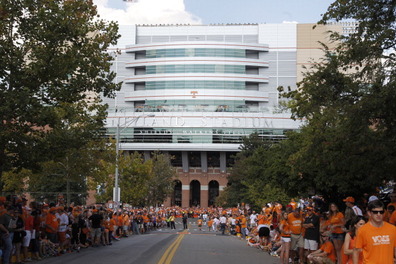 John Sommers II/Getty Images

Talk about jumping off the bandwagon! Against Florida, Neyland Stadium was at capacity with 102,455 fans cheering on the Volunteers. The very next week, it was just 81,719.
Sure, the fact that Akron was the opponent had some effect on the shrunken crowd, but if your attendance drops more than 20 percent in seven days, that's indicates it's more than just a boring opponent.
Neyland Stadium was a sad sight on television against the Zips. The stands were only 80 percent full and the fans were sleepy, just like the players. I don't blame the crowd, though. It's not their job to make the team play hard against a terrible team (Akron has won three games since 2009).
But still, the stadium is hallowed grounds for Tennessee, and the open seats and tame crowd made it a big loser.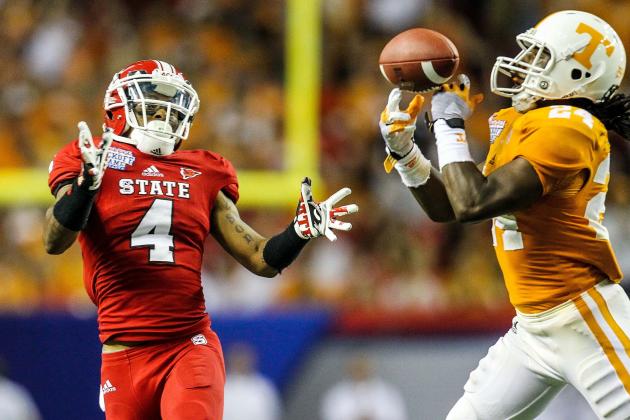 Daniel Shirey-US PRESSWIRE

Without two huge plays made by Byron Moore and Eric Gordon, we may very well be talking about a Tennessee team that is 2-2 with one of the worst losses in school history.
After an awful first half of football, Akron was on a 60-yard drive to start the third quarter when they faced a 2nd-and-10 from Tennessee's 15-yard line. Akron quarterback Dalton Williams had completed seven of his eight passes on that drive for 57 yards.
Luckily, Moore was able to force an all-important second incompletion in the form of an end-zone interception.
Later, with 9:09 left in the game, the Volunteers were up only seven, 33-26. They had in no way, shape or form taken control of the game. Akron tried a 12-yard pass from their seven-yard line, but it was bobbled and amazingly intercepted by Gordon.
The Vols scored on the next play and ended the game on a 14-point run that shocked the Zips into submission.
These two defensive backs might be the ultimate reasons Tennessee avoided a paralyzing upset.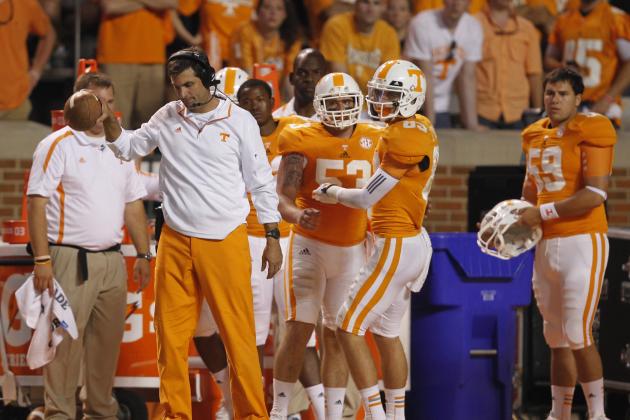 John Sommers II/Getty Images

I watched Derek Dooley's postgame comments and was amazed at his response to one question. The reporter asked about the struggles in the secondary but was interrupted by Dooley:
I don't think we struggled that bad, guys. They averaged like less than five yards an attempt for the game. I mean these guys threw for 600 hundred yards last week. UTSports.com
That's true. Akron threw for 565 yards in Week 3. The only problem was that it was against 1-2 Morgan State from the Mid-Eastern Atlantic Conference who will be featured prominently on ESPNU this Thursday when they play North Carolina A&T.
Let me ask a dangerous question: What would Lane Kiffin have said about giving up 26 points to a team that was gone 1-11 two consecutive years? I doubt it'd be we didn't struggle "that bad."
In the first half, Dooley exuded absolutely no confidence. When your team is in shock, the coach has to be the only one who is engaged. His demeanor was that of a coach who had no answers, and I'm afraid he's running out of them.
We'll know for sure in one month, but as for now, Dooley's in-game poise and postgame comments were discouraging.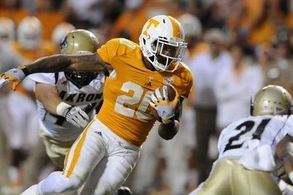 The CSS broadcasters rightfully named Rajion Neal the Player of the Game against Akron on Saturday night. Neal was the only offensive player that was ready from the kickoff, and his fire finally spread to his teammates by the end.
Neal has improved each game since NC State, exploding for 151 yards on 22 carries, as well as 22 yards on three receptions and a touchdown against the Zips.
But the reason he earns the Top Winner title goes beyond the stat sheet. Where Marlin Lane has disappointed the Volunteers, Neal has picked up. He has strong runs and has a good "body lean," as Johnny Majors would've said.
Going into October, Tennessee needs Neal to continue being a workhorse. Derek Dooley is 1-9 with the Vols during that month.