Akron vs. Tennessee: Live Scores, Analysis and Results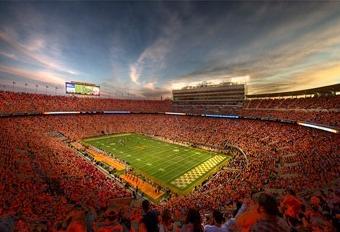 hurricanesports.cstvauctions.com

FINAL: Tennessee 47 - Akron 26
The Tennessee Volunteers were able to pull away with nine minutes left in the fourth to take a 21-point win to Georgia next week.
The Zips fought hard and never quit, beating several Vols one-on-one numerous times. But the key interception of Eric Gordon was too much for Akron, and the win was sealed after 52 minutes of agony.
Athens is going to be an extremely tough test.
FINAL: TENNESSEE 47 - AKRON 26
Getting the win is good, but the score isn't even close to indicating how competitive the Zips were.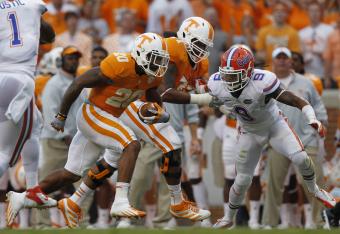 CSS has named Rajion Neal the Player of the Game with less than a minute left.
I don't blame them. He was a workhorse when no one else wanted to play.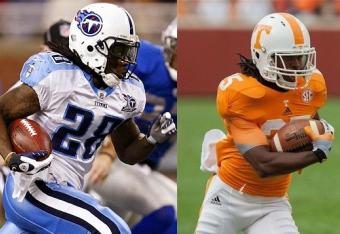 Go ahead and act like Quenshaun Watson and Tennessee Titans' running back Chris Johnson are twins.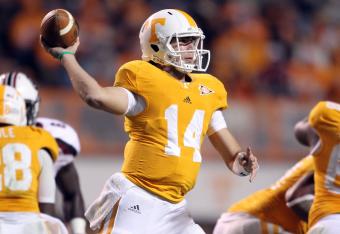 Former Gatorade Player of the Year has checked into the game for Tyler Bray with four minutes left. This is the future of Tennessee football.
This game turned on Eric Gordon's interception. It was 33-26 when he picked it off with 9:09 left in the game.
The Vols scored 14 points in two and a half minutes afterward.
Uh oh, I hear "Hey, Baby!" That means a win is imminent.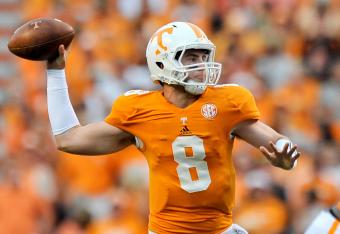 Tyler Bray has 401 yards passing right now, just four away from his career high.
TOUCHDOWN TENNESSEE, JACOB CARTER! TENNESSEE 47 - AKRON 26
Well this one is finally over. With 6:34 left in the game, the Volunteers have had a nice flurry of scores to make the boxscore look prettier than the actual game.
Back in the '90s, Tennessee would hold the ball from now, 7:40 left in the game. Can the 2012 group do it?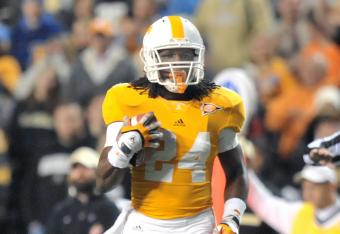 Eric Gordon continues to step up in big moments
Is it just me, or does he only play in the fourth quarter?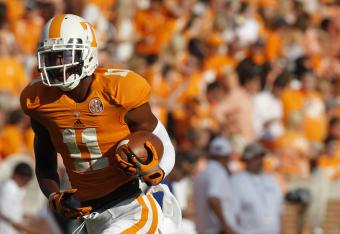 TOUCHDOWN TENNESSEE, JUSTIN HUNTER! TENNESSEE 40 - AKRON 26
Thanks to a short field created by Eric Gordon's amazing interception, Hunter and Bray hooked up for the first time in two weeks to take a 14-point lead.
Can I finally relax?
ERIC GORDON INTERCEPTION
Gordon makes another big play in a big moment. He was clearly down on that one, not like the Vanderbilt game in OT.
The Tennessee offensive line has to weigh nearly a ton. Why can't they push back Akron?
Tennessee takes over after Akron's third punt of the night with 11:15 left in the game
It might be time to run this clock and escape with the W.
Time of possession is almost dead even in the game. The Volunteers desperately need to find a way to possess the ball longer, especially going into SEC play.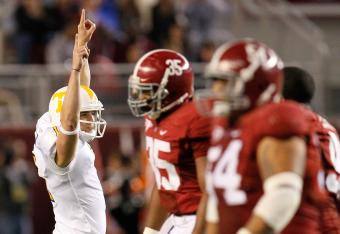 Derrick Brodus is a machine, Tennessee 33 - Akron 26
Imagine if the Vols' kicking game was as bad tonight as it has been all year...
The ref got in on the action with that tackle of Rajion Neal! Where are the replacement refs???
Akron had the ball for nearly 11 minutes in the third quarter.
Robert Stein connects with his fourth field goal, Tennessee 30 - Akron 26
The Volunteers could help themselves out with a touchdown on this drive.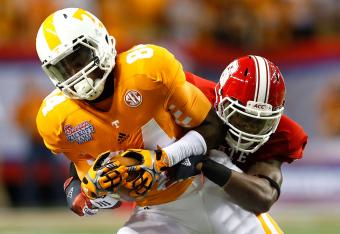 End of the Third Quarter, Tennessee 30 - Akron 23
Nevermind that CSS scoreboard that just said it was tied at 23. Regardless of the outcome, this game has been the epitome of a disappointment. Dooley's postgame comments will be interesting.
It's frightening to see Tennessee lose one-on-one match-ups against Akron. What's going to happen next week at Georgia?
Akron continues to march with the third quarter winding down.
Tennessee's defense was completely confused on that third-and-three. Timeout Volunteers, 1:37 left in the third.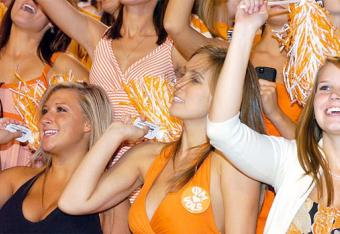 I've been disappointed with the lack of Tennessee coeds shown on CSS's coverage. Just sayin'.
Akron converts a fourth-and-one at midfield with 3:50 left in the third quarter
With 6:43 left in the third quarter, this defensive series is crucial. The Vols can set the tone and begin to pull away right now.
This article is
What is the duplicate article?
Why is this article offensive?
Where is this article plagiarized from?
Why is this article poorly edited?

Tennessee Volunteers Football: Like this team?