UEFA Champions League: Best Starting XI from First Round of Group Stages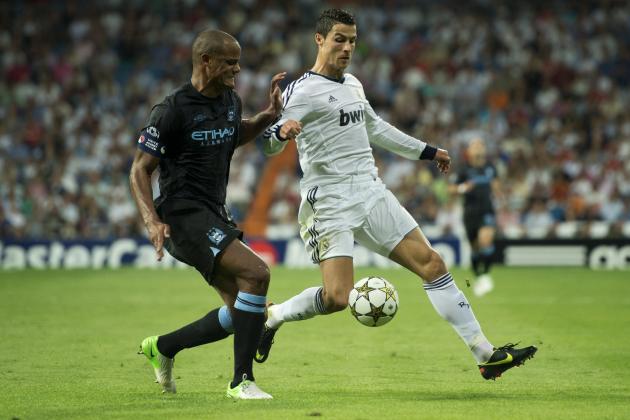 Jasper Juinen/Getty Images

OK catch your breath, people. Was this really just the first round of matches?
The 2012-2013 Champions League has officially started and the first set of matches were full of drama, excitement, late winners, heroes and villains.
We saw some elite players shine to save points for their clubs while others used this stage as their coming-out party.
Considering how many fantastic performances we've seen over the first two days of play, it is incredibly difficult to pick 11 players who have shined above the rest.
Every fan will have a different opinion about a few positions they think could be filled by a player from their favorite team or someone they were impressed with in the first match.
What follows is the best starting XI based on the first two days of Champions League play, but I hope readers respond with who they think should or should not be included.
Please read on to see the best starting XI from round one of the 2012-2013 Champions League.
All stats courtesy of WhoScored.
Begin Slideshow

»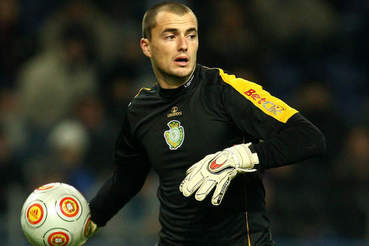 I know a lot of Premier League fans are going to want Joe Hart here, but the Englishman just doesn't deserve it.
The Manchester City No.1 wasn't even the second-best keeper in the opening round, despite a fairly solid game against Real Madrid.
The best shot-stopper of the first two days comes not from an uber-rich English or Spanish club. He is not a household name and I wager that most fans reading this list didn't even watch him play.
That man is Mario Felgueiras from Romanian club Cluj. The Iberian fans here will know that name.
The Portuguese keeper is only in his first season with the club after leaving Braga last season due to a lack of playing time.
What a way to start out a European career! The 25-year-old made his Champions League debut against his former club and may have Os Arcebispos rethinking their decision to let him go.
Felgueiras kept a clean sheet after making 10 saves against a very goal-hungry Braga team. He showed incredible range of control of his area and may have played the best game of his career.
Welcome to the big stage, Mario.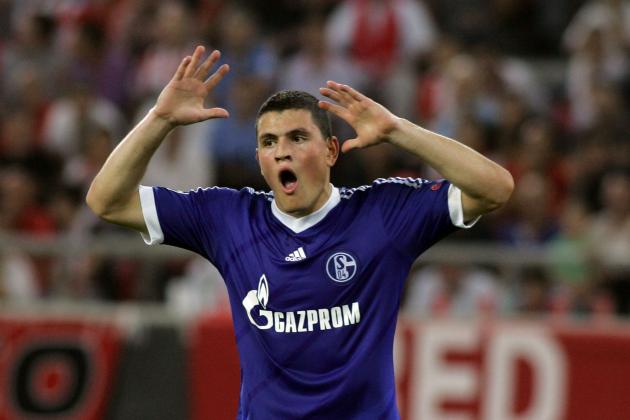 Milos Bicanski/Getty Images

The Greek defender continued his fantastic start to the new season with a stand-out performance against his former club.
It was Benedikt Howedes who scored the goal that opened Olympiakos up, but it was Papadopoulos who kept the Greeks at bay as he was the anchor at the back that allowed Schalke to attack all night.
The 20-year-old showed great poise in such a big match and gives his side so much confidence moving the ball forward.
He was left one-on-one a few times, but was never beaten. He was also incredible in the air, clearing over nine passes in the match, almost half from set pieces. The youngster helped Schalke win more than 60 percent of all aerial balls.
Papadopoulos has allegedly been chased by the likes of Manchester United and Milan over the past two summers.
After seeing the great blocking, reading, passing and aerial defending from the Schalke defender, it is easy to understand why.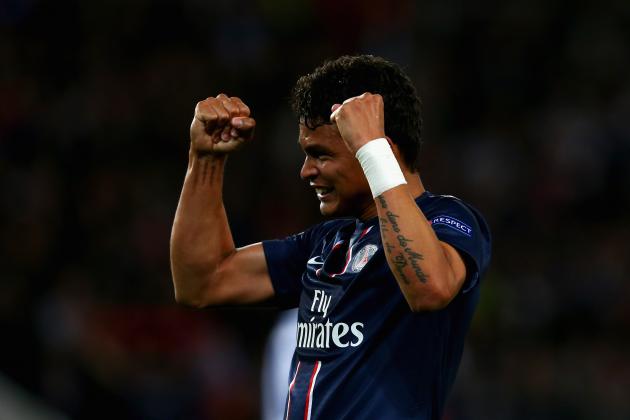 Dean Mouhtaropoulos/Getty Images

Welcome to Paris, Mr. Silva. Please make yourself at home, you'll find that PSG fans are waiting with open arms.
The former AC Milan star finally made his first appearance for the Parisian side and his debut could not have gone much better.
The 27-year-old made four tackles, four interceptions and had a pair of blocks against Dynamo Kiev. He also scored his first goal for Les Parisiens, his second in Europe's biggest tournament.
PSG may be an inexperienced side in terms of appearances, but if veterans like Silva can perform at such a high level all tournament, the French team could become a contender after all.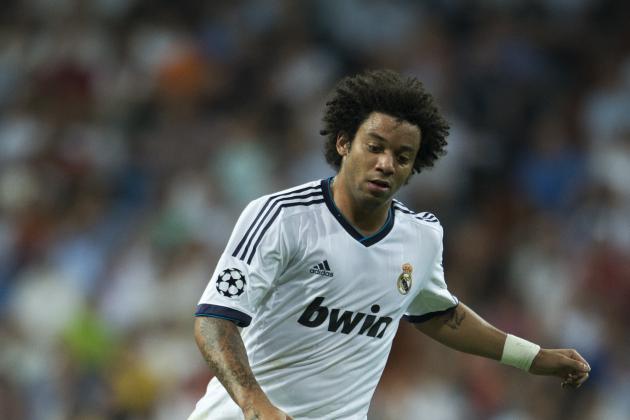 Jasper Juinen/Getty Images

Cristiano Ronaldo will make all the headlines for scoring Real Madrid's winner against Manchester City, but it is really Marcelo who deserves the praise.
The Brazilian put in a man-of-the-match performance and was the real driver behind the reigning Spanish champions' attack.
He was an absolute menace down the left flank and made Maicon look even older than his 31 years show. The English champs had no answer for the full-back.
Ronaldo may have scored the clincher, but it was Marcelo who brought his team back from the edge after City scored the opener, despite being outplayed for most of the match.
The defender played so well that Ashley Cole labeled him the best left-back in football. Quite the praise from a man widely regarded the best at the position.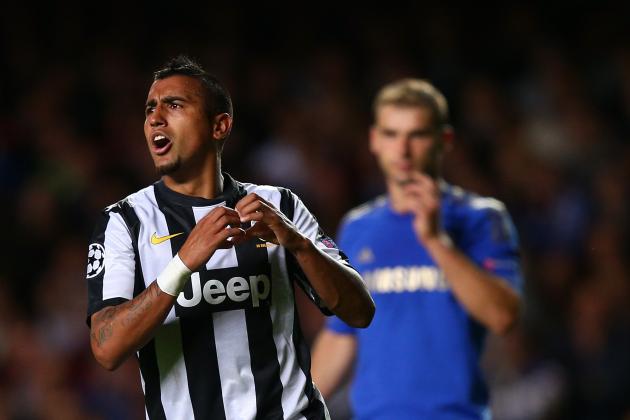 Clive Rose/Getty Images

Not many teams are bold enough to employ a three-man defense to an attack featuring Eden Hazard, Oscar and Fernando Torres.
Juventus are one of the few teams who can do just that without exposing themselves too much. Why? Because they have a very tight, disciplined back line.
The entire team deserves credit for this, but the biggest reason the Old Lady can play with such confidence is because of their defensive midfielder Arturo Vidal.
The Chilean proved this yet again with an inspirational performance against the reigning champions of Europe.
The 25-year-old was brilliant in midfield, killing too many Chelsea attacks to track and ended the night with nine tackles.
Vidal also scored the Italians' first goal and finished with the second-most completed passes on the team, a testament to how hard-working and involved the South American was in London.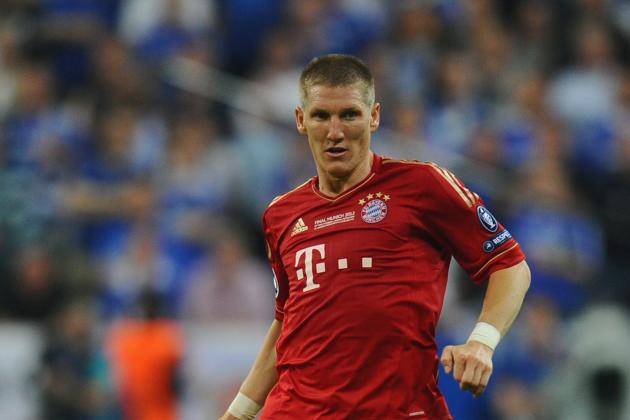 Mike Hewitt/Getty Images

If there was still any doubt about who the most important player for Bayern Munich is, let that question be laid to rest.
Bastian Schweinsteiger was integral to Bayern's success over Los Che and will have fans hoping his injury concerns get squashed quickly.
The powerful midfielder had almost 100 touches on the night and still managed to complete just under 90 percent of his passes.
He opened the scoring against Spain's third-best team and also neutralized the deadly pair of Jonas and Roberto Soldado for most of the night.
The 28-year-old is as good as any deep midfielder in football and he proved it again against Valencia.
The German is every bit as complete as Yaya Toure, but does not get as much praise purely because he isn't in the Premier League.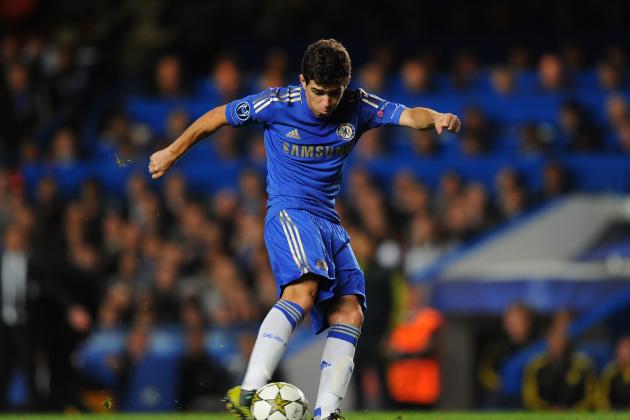 Mike Hewitt/Getty Images

Are we sure this kid is still only 21-years-old? Against the reigning champions of Italy, Oscar looked like more of a seasoned veteran than a youngster getting his first taste of Champions League football
The Brazilian showed incredible poise and leadership as he virtually carried the Blues midfield at Stamford Bridge.
When a midfielder shares the pitch with such talents as Andrea Pirlo, Arturo Vidal and Claudio Marchisio, it is easy to get overwhelmed and intimidated as the pass masters put on a clinic from box to box.
Not Oscar. The youngster was composed on the ball as he completed 90 percent of his passes and scored both of Chelsea's goals.
It was only one match, but as Jack Wilshere showed against Barcelona two years ago, one great match against a top European side is often enough to put a player into that next tier of stardom, especially if he is playing for an elite club like Chelsea.
This match could be remembered as Oscar's coming-out party.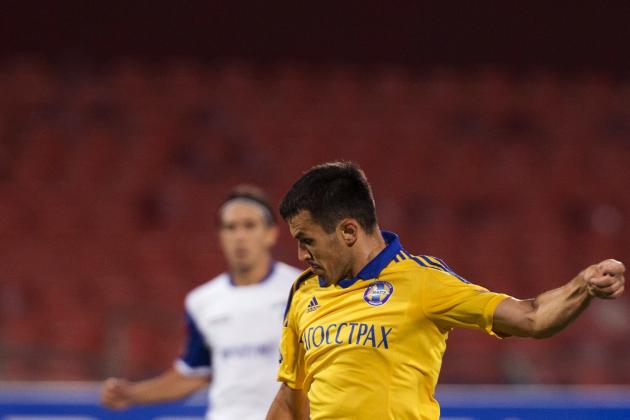 EuroFootball/Getty Images

The Belarusian star dismantled Lille as the French side were unable to control the midfielder as he worked the left side of the pitch and opened Lille up almost as soon as the whistle blew.
The 26-year-old bossed Mathieu Debuchy and Salomon Kalou and was highly effective at both ends of the pitch.
He and Maksim Bordachev plugged the left side up and forced Lille to keep shifting their attack out left where Dimitri Payet failed to find the goal despite having plenty of chances to shoot.
Volodko completed over 90 percent of his passes, sent the opening goal into the top-right corner of the net after just six minutes, and sent Olekhnovich a gorgeous through ball who effectively sealed the game just before halftime.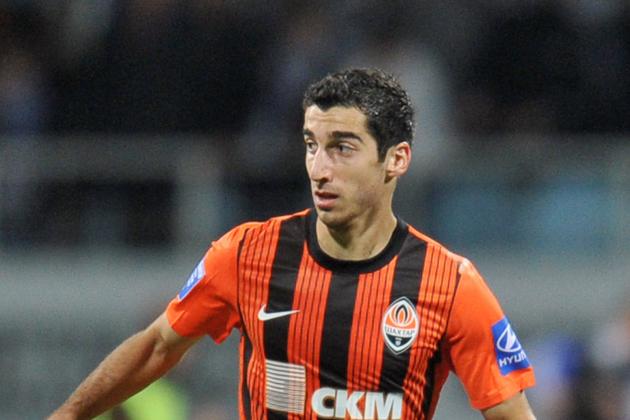 EuroFootball/Getty Images

If this is the first time you are hearing about Mkhitaryan, allow B/R's own Yoosof Farah to explain just how good the Armenian is.
In case you missed Shaktar Donetsk's match against FC Nordsjælland, the reigning Ukrainian champion's star midfielder was absolutely phenomenal.
The 23-year-old was the deadliest, most clinical player on the pitch as he managed to put four of his five shots on goal and netted two goals in the end.
He may not be a household name, but Henrikh Mkhitaryan can keep the Ukrainian side very competitive in this tournament.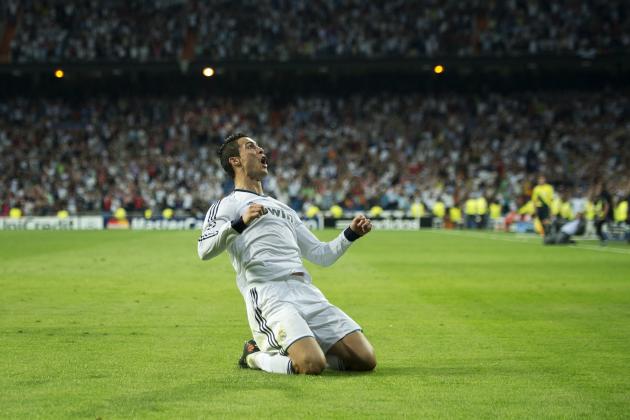 Jasper Juinen/Getty Images

The great ones play their best football in the biggest moments. Against Manchester City, Ronaldo proved once again that he is truly one of the great footballers of his time.
Almost from the first whistle, the Portuguese superstar caused havoc for the English champions. He may not have scored until the dying minutes, but that does not mean he was ineffective before that.
CR7 was one of the hardest-working players on the pitch as he put himself in the middle of almost every Madrid attack and went after City's back line without hesitation all night.
He took 10 shots on goal and managed to get 85 touches on the ball, completing every single pass attempt on the evening.
His partnership with Marcelo on the left flank silenced rumors of an inner quarrel as the two ran all over Man City's back line.
The pair made Maicon and Vincent Kompany look weak and overrated. Ronaldo made one of England's top defenses look scared, uncomfortable and no more compelling than one of Spain's second-tier teams.
Lots of people want to blame Joe Hart for the decisive goal against Los Merengues, but it is really CR7 who deserves the credit for getting off a difficult shot through a tight window.
With one timely goal, Ronaldo may have united his team and helped put Real Madrid back on track to win their 10th Champions League trophy.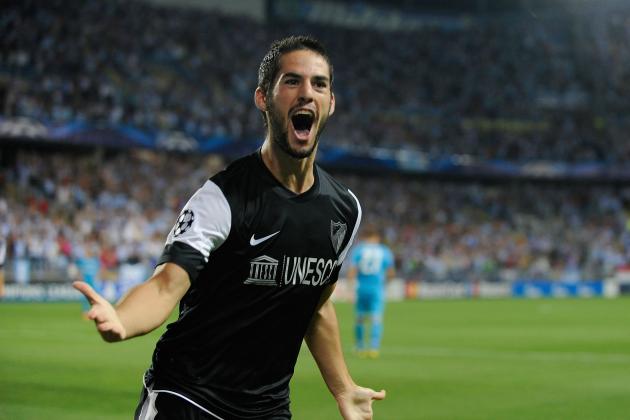 Denis Doyle/Getty Images

Speaking of coming-out parties—referring to Oscar—Malaga's young playmaker made his claim as the best young midfielder in Spain and arguably all of Europe.
Isco was the best La Liga representative in the first round of Champions League matches and, for many, was the best player on the continent in the first day.
He shredded Zenit's defense, was instrumental in attack, and made cross-field passes so beautiful that Xavi would have been jealous.
The Spaniard scored two of Malaga's three goals and formed an incredible partnership with Joaquin in the final third.
On his first goal, the youngster danced around defenders in a performance reminiscent of Andres Iniesta. His second showed his great awareness and touch as he bent a pass around the keeper from just outside the box.
Oscar will be talked about more because he plays for the bigger club in Chelsea, but fans would be robbing themselves not to watch Isco's performance against a great Zenit side again.
This performance showed that Malaga will go only as far as Isco will take them. It also shows that Isco looks like he can be the future of Spain's midfield if he continues to develop so quickly.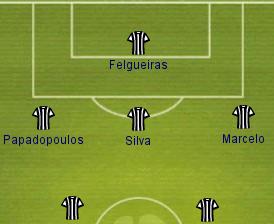 GK—Andrey Gurbunov (BATE)
Looked unbeatable as his seven saves broke the willpower of Lille.
CM—Yaya Toure (Manchester City)
Roberto Mancini's defensive tactics rendered him rather useless for much of the match, but he was City's best player in the last half hour.
CM—Fernandinho (Shaktar Donetsk)
Six interceptions, four tackles and 81 percent of passes completed. The Brazilian was a rock in midfield.
AM—Javier Pastore (PSG)
The fact that he failed to grab a spot on this starting XI despite giving a world-class performance just shows how incredible these other three attacking midfielders were.
AM—Toni Kroos (Bayern Munich)
Epic performance from the German as his goal proved to be the winner.
AM—Lukas Podolski (Arsenal)
Brought the Gunners back after conceding early and was key in attack for the next hour.
CF—Lionel Messi (Barcelona)
Was disappointing in the first half, but saved the win for Barcelona with a pair of clutch goals after 70 minutes.
Please feel free to leave your comments below to let us know who you would think were the best players from the first round of Champions League matches.