The 5 Best John Tortorella Moments of All Time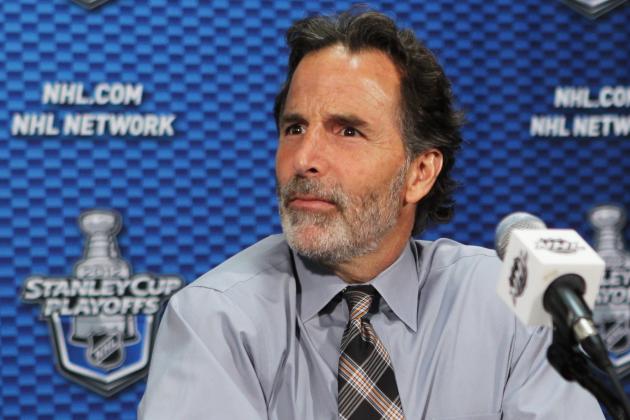 Bruce Bennett/Getty Images

John Tortorella is one of the more "colorful" coaches in the NHL. His fiery attitude motivates his players and sometimes intimidates them as well. Still, John Tortorella has been a successful coach throughout his tenure with the Tampa Bay Lightning and the New York Rangers.
However, his success is sometimes overshadowed by his actions on and off the ice.
Tort's fiery attitude that he unleashes on his players, is the same attitude he unleashes on the media. He curses during interviews, which provides great sound clips. Sometimes he doesn't talk at all because he is too "fed up" with the media.
There is no doubt that John Tortorella has provided fans and the media with plenty of great moments on and off the ice. Some of these moments were funny, some were motivational and some were downright embarrassing.
Here are the five best moments from John Tortorella.
Warning: Strong Language Will Be Featured In Videos
Begin Slideshow

»
During the 2011-12 season, the Devils/Rangers rivalry provided fans of both teams with some great entertainment. There were great games, a great playoff series, great goaltending, plenty of penalty minutes, and fights.
On March 19th at Madison Square Garden, fans got to experience a fight two seconds into the game. Devils coach Peter Deboer sent out the tough line of Eric Bolton, Ryan Carter and Cam Janssen. Torts countered with Michael Rupp, Stu Bickel and Brandon Prust. As soon as the puck dropped, so did six pairs of gloves.
At the end it all, plenty of ice packs were handed out and the adrenaline was flowing. John Tortorella couldn't help but yell and curse across the ice at Peter Deboer, who kept his cool.
Deboer would get the better of Torts and the Rangers, Devils beating them in the playoffs on their way to to the Stanley Cup finals.
Fans always give the opposing players and coaches a hard time when they sit behind the bench.
One Washington Capital fan got a little too into it (and drunk) with Tort's and nearly got a stick speared into his chest.
Lucky for the fan, there was glass and people holding the stick before he could use it.
Yes, I will agree that it was extremely rude to have a cell phone ringing in the background as Tortorella was fielding questions. Still, the coach made a bigger deal of it than he should have.
But that is just his personality.
I'm sure whatever reporter's phone that was will be sure to put it on vibrate the next time he or she is around John Tortorella.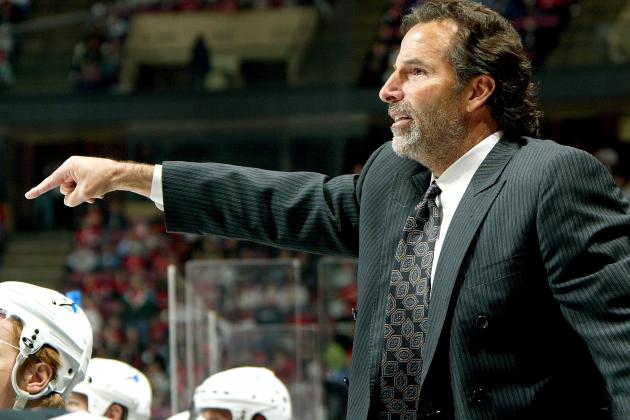 Jim McIsaac/Getty Images

Larry Brooks is known as one of the top Rangers beat writers. He joined the New York Post in 1976 and has been its NHL columnist since 1994. He began covering the Rangers in 1996.
He's also a reporter who faces off against John Tortorella more than any other. The two have done battle throughout Tort's tenure as a coach in the NHL.
Here is part one. This was back when Tortorella was coaching the Tampa Bay Lightning. The Lightning wound up losing the series. The year after that, Tortorella was fired.
Given how close these two guys were standing next to each other, I'm truly surprised no punches were thrown, especially since the subject revolved around fighting. Nothing like a coach telling a reporter, "You were probably beat up at the bus stop most of the time".
It was classic John Tortorella however. His defense of Wade Redden out of all people, is the reason why this argument is number one between the two on this list. (Redden was not only a nightmare on the ice, but he was also eating up cap space before being sent down to the AHL.)