WWE Raw Live Results: Reaction, Analysis and Night of Champions Fallout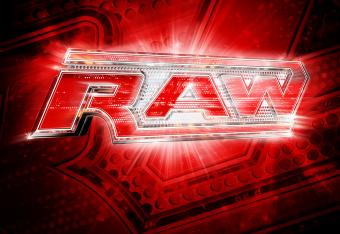 Welcome to the live Raw blog for September 17, 2012 where all the action is covered as it happens live on TV.
We will be watching the fallout from Night of Champions tonight. If you missed the pay-per-view you can catch up on all the action by checking out the live blog from last night.
There were many highlights during the show, one of which included JBL being on commentary, something we can only hope continues into Raw tonight.
The only title changes were the tag and Divas titles, so all the male singles champions are still on top and CM Punk is likely to address how he proved he is the best by retaining the title after being pinned.
Paul Heyman had very little involvement in the actual match so we may see more from him tonight.
AJ was shown only once on the show, and she was seen freaking out at Daniel Bryan and Kane after they were still arguing, which could lead to her having something to say on the matter tonight.
Dolph Ziggler fell to the RKO at NOC, but he could end up facing Orton again this week much like how he faced Jericho right after losing to him at SummerSlam.
I don't think Ziggler will send Orton packing like he did to Jericho, but he could end up taking out The Viper on TV in front of millions instead of on a PPV where there are less eyes glued to the screen.
We encourage readers to engage in debate and discussion in the comments section, so voice your opinion and tell us what you think as it happens.
Make sure to bookmark this page and come back tonight when the show goes live at 8PM Eastern/7 Central.
For news on WWE and sporadic jokes you can follow me on Twitter @BR_Doctor.
So, we go from WWE and a PG show right into the beginning of Friday? That is quite a shift in programming for the USA network to schedule.
It looks like Cena gets a title shot but Punk may have had his foot on the rope before the three count. We see a replay and he did indeed have his goot on the rope.
The ref is defending his decision to Punk and Heyman as they complain to him. Cena and everyone else have already left.
The ref tries to leave and Punk cuts him off and keeps yelling at him. Punk calls him the worst ref he has ever seen.
The show ends with Paul Heyman saying "He's a referee, don't crowd him." for some reason.
Kind of a strange way for the show to end. It looks like both top title feuds could be continuing into the next PPV.
I really hope Sheamus gets a new challenger, though.
Thanks for joining me for the live coverage tonight and feel free to keep the conversation going in the comments section below.
Cena and Sheamus vs. Punk and Del Rio Part 1 again
Punk tags out right away after the bell and Del Rio gets in the ring with Cena. They lock up and Del Rio lock in a head lock.
I swear, 90 percent of matches start with a headlock. Del Rio gets Cena in the corner and kicks him several times in the gut.
Cena reverses an Irish whip and then hits a surprising monkey flip on Del Rio. Cena tags in Sheamus and he goes to work on Del Rio.
He hits the rolling senton for a one count. Cena tags in and Del Rio makes it to tag in Punk. Cena grabs Punk and starts working him over right away.
Cena goes for the AA and Punk hits a thumb to the eye and then retreat from the ring. Cena is holding his eye as Punk gets back in the ring and starts stomping him.
Really loud duelling Cena chants break out as Del Rio tags in and keeps on Cena by choking him on the rope.
Punk tags in again right away and Cena starts fighting off both men. Punk does drop toe hold but Cena is able to make it to his corner for the tag.
Sheamus works over Punk in the corner with kicks and he follows up with a slam for a near fall. Punk hits an elbow and tags in Del Rio who runs into Sheamus with a big boot.
Del Rio goes through the ropes as Sheamus moves out of the way and this allows Sheamus to hit the Irish hand grenades.
Sheamus hits White Noise and then sets up for the Brogue Kick. Sheamus hits Punk on the apron and Del Rio hits Sheamus with a back stabber for a near fall.
Punk tags in and starts mocking Sheamus asking if he wants to be a tough guy as he puts him in a modified surfboard.
Sheamus rolls it into a pin for a two count. Del Rio tags in again and grabs Sheamus for a headlock. They heels are working well together for two guys who did not want to team up earlier.
Sheamus hits the Irish Curse Backbreaker to get some breathing room. Both men crawl to their corners and Cena takes it to Punk with a series of signature moves.
Punk counters the 5 Knucle Shuffle and Cena counters the counter into an STF. After a series of events we see Cena hit the AA on Punk and get the pin and the win.
Winner: Sheamus and John Cena
Sheamus and John Cena vs. CM Punk and Alberto Del Rio Part 1
Sheamus is out first for the main event. JBL says the Brogue kick should be banned and yet he had the most dangerous clothesline in the business. Irony is funny.
JBL loves Ricardo Rodriguez and so do most of the people who hate Del Rio. CM Punk is out last with Paul Heyman with him.
What is with the gray hoodie? I know Punk likes to wear stuff he shouldn't sometimes like Colt Cabana shirts but a gray hoodie? It is just a little different I guess.
Punk and Del Rio match tonight with black and gold trunks and pads. Punk does the same thing he did last night where he holds the title in the air for over a minute in the middle of the ring.
It is such a simple yet effective addition to his character to do that. It really makes you want to slap him and that is what you should want to do to a heel.
Duelling chants break out as Punk is close to the two minute mark. He is still holding the belt as we go to commercial. I really hope he is still holding it up when we return. It would be hilarious.
Damien Sandow vs. Zack Ryder
We return to Sandow and Ryder already wrestling. Sandow is in control but Ryder quickly takes control and sends Sandow to the outside.
Ryder throws himself over the top rope onto Sandow and then rolls him into the ring for a near fall.
Sandow takes advantage and hits a jumping knee to Ryder for a two count. Sandow keeps on Ryder and gets another near fall.
JBL is ripping Cole apart. I love it.
Sandow tells Ryder to quit while he has him in a headlock. Everyone who trash talks during a match is good in my book.
A Ryder chant breaks out as Sandow takes him down with a heaebutt. Sandow hits a side Russian leg sweep and follows up with his Latin elbow I can't spell.
Ryder gets two quick near falls on Sandow. He hits a few elbows to Sandow followed by a facebuster. Ryder sets up for the Broski boot but Sandow rolls out of the ring.
Ryder goes to the outside and knocks him down. He rolls Sandow in the ring but Sandow takes advantage and puts Ryder in the corner.
Ryder hits a pair of knees and then connects with the Broski boot for a close two count. This is a pretty decent match so far.
Sandow grabs Ryder and hits his neckbreaker for the pin and the win. I wish it would have gone longer, but I enjoyed it enough.
Winner: Damien Sandow
JBL puts Sandow over after the match. He does however admit that he has nothing to say about the cartwheel.
We see a video of Lawler getting off his plane again.
I kind of want to see this Looper movie they keep advertising during the breaks. I like Bruce Willis and Joseph Gordon-Levitt and the premise seems pretty original. Thoughts?
Del Rio and Otunga walks up while CM Punk and Paul Heyman are talking and he says Punk should follow Del Rio's lead tonight. Heyman speaks for Punk. Otunga says Punk looks like a bum.
Punk whispers something into Heyman's ear and Heyman runs down Del Rio and then reminds us all how Punk defeated Del Rio for the title.
I like when heels argue with each other.
Oh, awesome. Damien Sandow is out to teach us something. He talks about how summer is over and now we are in his favorite season, back to school.
He tells JR that slobberknocker is not a word. JBL just says "True." Sandow teaches us some words like he has been doing on the new Saturday Morning Slam show.
Zack Ryder's music hits and he comes out to talk to Sandow. He gives some vocab words of his own and they are shut up.
He says AJ made a match between them for right now. These two feuding would be hilarious.
Randy Orton vs. Tensai
Orton gets a kick to the gut in before Tensai grabs him and backs him into the corner. Orton fights his way out of the corner and gets in several good shots.
Tensai knocks him down pretty quick and then gives Orton a headbutt to the back. Either WWE censored something or my audio cut out for a second.
Tensai keeps punishing the back of Orton. Tensai picks up Orton and gives him a big powerslam for a close two count.
Tensai drops the elbow for another two count. Tensai picks him up and locks in a bear hug.
Good lord. JBL just talked about Tensai's accomplishments in IWGP. Either WWE is letting him be very loose with letting him say whatever he wants or someone is getting an earful from Vince about this.
An Albert chant breaks out while Tensai holds Orton down with a nerve hold. Orton hits a powerslam out of nowhere and tries for the DDT off the apron.
Orton knees Tensai in the face and then kicks him several times before hitting the rope-hung DDT. JBL makes a joke about Tensai's head breaking the ring.
Orton winds up for the RKO and Tensai avoids it but Orton hits it two seconds later anyways and wins the match.
Winner: Randy Orton
Orton makes Tensai look better than anyone else has since he returned to WWE from Japan. Even in a loss Tensai looked better than normal.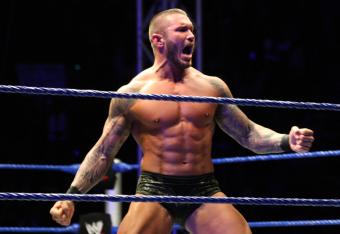 Nice. Randy Orton is out after the break for a match. JBL, Cole and JR all give Orton props for the match with Ziggler from NOC. It was a great one.
Orton is facing Tensai. This could be decent. Their last match wasn't too bad.
Just kidding. I respect WWE a lot for all they do for the Military and all the charity work they and the superstars do.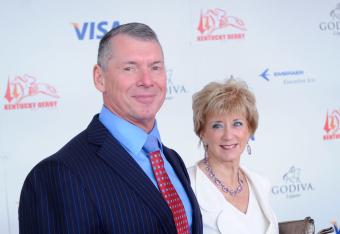 Justin Roberts calls attention to some kids from a school as a part of the B A Star program. WWE is sure pushing their charity stuff more the past few weeks. Linda must be in a close race.
Kofi and Truth vs. Kane and Bryan Part 2
We return to see Truth reversing the momentum on Kane and getting the hot tag to Kofi. Kofi keeps Kane in the corner for some mounted punches.
Kofi hits a huge cross body for a near fall. He kicks Kane right in the face in what looked like a nasty hit.
The Boom drop hits and Kofi sets up for Trouble in Paradise. Kane catches him and tries for the chokeslam. Kofi leaps off the ropes and Kane takes him out with a big right hand.
Bryan tags himself in and JBL asks why he would do that. Bryan shoves Kane a little and this gives Truth a chance to get the tag and take it to Bryan.
Truth hits all his signatures and gets a near fall on Bryan. Truth slaps Bryan n the face really hard. This match has a few hard hits in it.
Kofi tags back in and they double team Bryan for a near fall. JBL says Kofi had a rotten cover and should have covered Bryan better to win the match.
Kofi hits a dropkick for another near fall before tagging in Truth again. They hit some combos on Bryan but he still kicks out.
Some strange noise comes out of nowhere and no one is saying anytihng about it. Did I just have a stroke?
Kane tags in and starts working over Truth in the corner. He hits a sidewalk slam and signals for the chokeslam. He knows Bryan will try and tag in and he turns around to tell him not to.
Kane grabs Bryan by the neck and it allows Truth to hit his finisher on Kane, but Bryan saves the match at the last second.
Kane chokeslams Truth and then tags Bryan who locks in the No lock to get the submission and the win.
Winners: Bryan and Kane to retain
Bryan celebrates with both belts after the match and Kane grabs both belts from him and starts yelling he is the tag team champions.
Bryan tries to calm himself down. The crowd chants for them to hug it out and Bryan seems to agree with them.
Bryan opens his arms and JBL says "Go to commercial break." Priceless.
They hug and JBL hates it. Bryan grabs his belt from Kane and they start yelling at each other that they are the tag team champions.
In case any of you are not actually watching. I am not using incorrect spelling. They are actually saying "I am the tag team champions" with an s at the end.
How or why this is now a thing is beyond me, but I find it hilarious for some reason.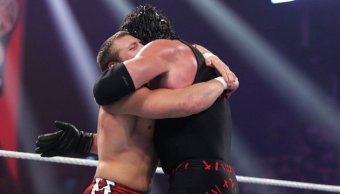 Kofi and Truth vs. Kane and Daniel Bryan Part 1
JBL says Dr. Shelby had nothing to do with the title win. Bryan grabs a sign from someone and rips it up. He is going nuts as the crowd chants yes at him.
Kane is out last and he is not screaming he is the champion like I thought he would be during his entrance. He and Bryan end up screaming in each others faces before the match.
I love that there are already signs saying I am the tag team champions. Yes, plural instead of singular.
Kofi and Bryan start off and Bryan locks in a head lock. Bryan runs the ropes and Kofi leapfrogs him a few times before hitting a spinning elbow.
Truth tags in but Bryan gets him in an armbar. He pretends like he will tag Kane and then yells no at him. Truth manages to tag Kofi and Kofi comes in and gets a near fall right away.
Kane gets the tag this time and Kofi gets him in the corner and hits some kicks. Kane throws him in the corner and hits a few punches.
Kofi keeps using his quickness to escape Kane's grasp. He low-bridges Kane and then back drops Bryan over the top rope into him.
The champions argue outside the ring as we head into a commercial.
I don't remember hearing anything about a RAWactive match tonight. I wonder if that concept died just like the social media ambassadors did.
Thank God that gimmick was dead within a month.
After the break we get another update from Michael Cole as we see footage of Jerry Lawler coming off a plane and meeting up with the man who helped save his life, Dr. Sampson.
Lawler looks great, and not just for a guy who just had a heart attack. He really is the King.
Kofi and Truth are out first for their rematch.
R-Truth is throwing Subway a birthday party backstage when Kofi and Jared from Subway come in. Truth does some stuff with Little Jimmy and I am suddenly excited because Damien Sandow walks up.
He makes up a delicious sounding recipe for a sub and Jared tries to hand him some standard Subway. Sandow was funny even for three seconds.
Ryder walks up and takes a sub and then Jared turns into Ryback who says exactly what you think he would say right there.
I guess for product placement it wasn't too terrible. Sheamus is talking to John Cena backstage and Cena is still upset about how last night went down.
Cena says they need to make a statement against Punk and Del Rio tonight. Sheamus tries to give Cena the speech Cena would usually give someone else.
It is like watching a guy talk to a Celtic mirror.
Daniel Bryan is still yelling he is the tag team champion. Then Kane is shown doing the same thing. I really hope WWE uses them properly and doesn't mess up a storyline I actually like a lot.
Wade Barrett vs. Justin Gabriel
Gabriel uses his quickness early on but Barrett kicks him in the gut to send him out of the ring. He pulls Gabriel into the ring post to add to the rib injury
The crowd chants we want Nexus as Barrett punishes Gabriel. Gabriel moves out of the way as Barrett rushes him and he hits some kicks to Barrett to get him down.
Barrett hits one shot to the gut to get back control. He tries for a pump-handle slam but Gabriel reverses it and hits a springboard moonsault for a near fall.
After a few kicks from Gabriel we see Barrett throw him ten feet in the air to land on his gut. Barrett wins with a big shot to the face on Gabriel.
Winner: Wade Barrett
Not a terrible match for how short it was. Barrett looked tough and it is good to see Gabriel doing his thing on Raw. Maybe he and Tyson Kidd will make it as a tag team at some point.
We see Wade Barrett explaining what he meant by saying he was open for business on SmackDown. If you have to explain it then it doesn't make enough sense in the first place.
Barrett is out for a match after the break. Glad to see he is featured on both shows instead of just SmackDown. He is facing Justin Gabriel.
Santino vs. Dolph Ziggler
From the Viper to the Cobra. Ziggler is facing all of WWE's snakes this week.
The bell rings and Santino takes down Dolph with a hip toss and then acts like he won the match. Ziggler hits a beautiful dropkick.
JBL makes some more old-school references as Santino power walks around the ring. Ziggler gets pissed and Santino rolls him up for a near fall.
Ziggler decks Santino to get him down. JBL says Santino was a Canadian Judo National Champion. Interesting.
Ziggler hits a jumping elbow for a near fall and then he grabs the Cobra sleeve and mocks Santino about how people are laughing at him when he uses it.
Santino goes down after an almost missed right hand from Ziggler. Ziggler tees off on Santino and they start trading shots.
Santino hits the hip toss followed by the falling headbutt. He tries to grab the Cobra and Vickie takes it out of the ring allowing Ziggler to hit the Zig Zag.
He picks up Santino and hits it again for the pin and the win.
Winner: Dolph ZIggler
After the match Vickie shoves the Cobra in Santino's mouth. We get another plug for the tag title match set for later tonight.
After the break we see CM Punk talking to Paul Heyman backstage and Josh Matthews walks up and asks if CM Punk is looking forward to teaming with Del Rio.
Punk says he isn't and he will do what is necessary to get respect. I loved how Matthews said "Sorry to interrupt" and Heyman says "Then why did you interrupt?"
Santino is out for the next match against Dolph ZIggler.
Miz is out after the break for his new talk show segment. There is a bunch of props in the ring as his set. He asks what you get an IC champion who has everything.
You get him a talk show, obviously.
There is a big upside down WWE symbol above some couches and chairs in the ring. He compares his show to Piper's Pit, Cutting Edge and The Highlight Reel.
He says his show is better because he is more controversial, charasmatic and awesome. Roddy Piper beats him in every one of those categories. As do Edge and Jericho.
He brings out Booke T as his first guest. Miz asks him how it feels to be his first guess but he doesn't let him answer and says it must be the best moment of his career.
He asks Booker why he is against him and a Booker T chant breaks out for a few seconds. Miz keeps taking the mic away so Booker can't talk.
A boring chant breaks out and Booker grabs the mic, which gets a little golf clap from some people. JBL says the boring chant was deserved.
Booker says Miz should have a different guest and Ryback comes out to the ring as Miz bails. Ryback throws one of the couches out of the ring at Miz.
He picks up the second one and tosses it at him as well. Some of the crowd chant feed me more with Ryback.
So Clay is going to feud with Cesaro and Miz gets Ryback. Two highly talented people facing two gimmicks which aren't getting over that well.
Cole shows us the tout from Jerry Lawler again and JR says it takes two people to replace the King tonight.
Brodus Clay vs. Heath Slater
I think the Funkadactyls borrowed those outfits from the Bella twins. Cesaro is on commentary for this one. Slater gets the jobber entrance.
Clay takes it to Slater right away. Slater ducks a punch and gets Clay to his knee with punches. Clay looks like a wimp right now.
Slater kicks out his knee and then hits a low dropkick. Slater holds him down and hits elbows to the face as Cesaro speaks five languages on commentary.
Slater gets dropped on his face and Clay gets a head of steam with a running attack. Cesaro gets on the apron and distracts Clay so Slater can get a near fall on Clay.
I almost thought Slater would win right there. Slater leaps off the top rope and Clay headbutts him out of the air and hits his splash for the win.
Winner: Brodus Clay
Cesaro taunts him from the ramp as Clay celebrates with some kids in the ring. Those kids actually look pretty excited.
I remember the first time they did that on TV. The kids looked so freaked out. It was hilarious.
Miz is shown walking backstage as we head to commercial. It looks like his new show is up next.
Watch this video. Dolph Ziggler is in rare form in this one. I think he is one of the more entertaining people in WWE after watching some of these videos he does.
Eve vs. Beth Phoenix
They lock up and Beth pushes Eve down right away to show her strength. Beth stays on Eve as Layla and JBL argue about the conspiracy surrounding Kaitlyn's injury.
Eve gets back control with some strikes, but Beth throws her in the corner and starts kicking her. Eve rolls up Beth after slipping out of a slam and wins the match.
Winner: Eve
After the match Eve holds up the title in front of Layla and then walks away before we head to another break.
We return from break and we get a plug for iz's new talk show called Miz TV which will appear tonight. Beth Phoenix is already in the ring and Layla is on commentary as Eve comes out with her new Divas title to face her.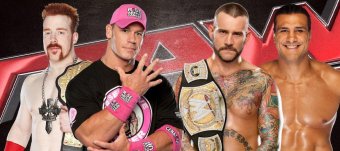 The Prime Time Players come out of nowhere and take out Rey Mysterio and Sin Cara. They grab mics and Titus says they would have won the titles last night had they been in the match.
Titus says they are taking whatever they want from now on. I liked Titus' intensity in that promo. He saved Young when he flubbed a little bit, too.
We are going to see a rematch for the tag titles tonight and Jim Ross plugs the main event with all four men from the two top title matches last night.
This article is
What is the duplicate article?
Why is this article offensive?
Where is this article plagiarized from?
Why is this article poorly edited?