New York Giants: Winners and Losers from the Buccaneers Game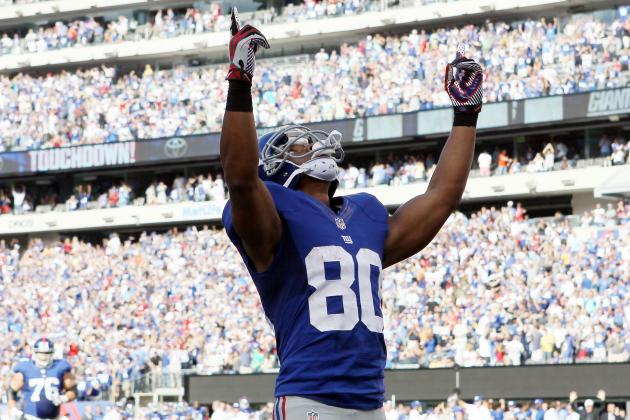 Elsa/Getty Images

Wow, wow, wow.
What a comeback win from the New York Giants.
This win was a huge one for the Giants, as going down 0-2 this early in the season would be disastrous. They managed to pull out the 1-1, and that's just fine.
The Giants, as a team, were obviously winners, but let's take a look at the winners and losers on the G-Men anyway.
There were some great performances all around, especially from the passing attack.
Begin Slideshow

»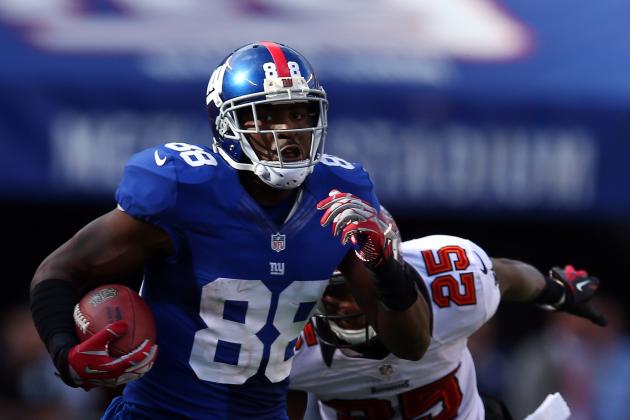 Elsa/Getty Images

The stats are just unreal when you look at the New York Giants passing attack against the Tampa Bay Buccaneers this Sunday.
Victor Cruz had 11 receptions for 179 yards, Hakeem Nicks had 10 receptions for 199 yards, and Martellus Bennett had five receptions for 72 yards.
Each player had a touchdown, but Eli Manning really drove it home for the Giants.
Manning finished with three interceptions, three touchdowns and 510 yards passing!
Now, Eli has the single-game passing record for the Giants, and the Giants, as a team, own a 1-1 record.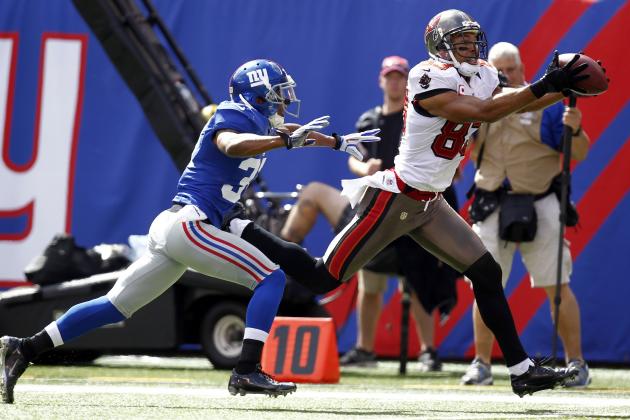 Jeff Zelevansky/Getty Images

Vincent Jackson simply destroyed the New York Giants passing defense this week.
Jackson had five receptions for 128 yards and a touchdown. The Tampa Bay Buccaneers passing attack, as a whole, only had 243 yards!
One positive is that he only snagged one touchdown, so the damage wasn't as bad as it could've been.
Now, not having Prince Amukamara, obviously, hurt the G-Men's defense, but they still had enough to get the W.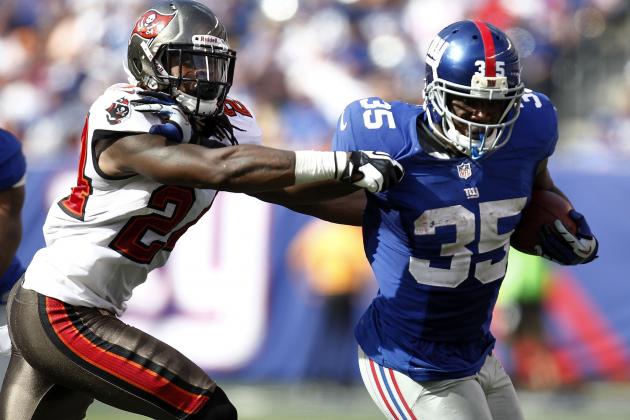 Jeff Zelevansky/Getty Images

When there's a winner, there's always a loser, but Andre Brown got the W for the New York Giants rushing attack today.
Brown rushed the ball 13 times for 71 yards and ran it in for a touchdown!
With Ahmad Bradshaw above him in the depth chart and David Wilson in the background, Brown wouldn't be a popular pick to run the ball 13 times in any game.
However, he did, and he made the most of his touches.
This is a huge game for him, seeing as the Giants' rushing attack is far from stable at this point in time. Coughlin is going to have some thinking to do.
Jeff Zelevansky/Getty Images

And here's the loser...Ahmad Bradshaw is hurt again. He currently has an neck injury, and he's going to get a MRI done tomorrow.
Hopefully, this injury won't be too serious.
No matter what the New York Giants got from Andre Brown today, what they're going to get from David Wilson, they're going to need Ahmad Bradshaw's production going down the road.
Another injury occurred with David Diehl. He's getting a MRI on his injured knee tomorrow as well. The G-Men's offensive line is going to need all the help they can get, so hopefully, we get Diehl back on the field as soon as possible.
Elsa/Getty Images

The New York Giants had a great outing from their special teams unit as a whole.
Lawrence Tynes didn't miss a single kick, and Steve Weatherford had two great punts.
David Wilson, Rueben Randle and Martellus Bennett all together combined for 122 yards on the return game.
I love great special teams play (even if it was only on the offensive side of the ball), as I'm sure Tom Coughlin does as well. Let's hope we keep this kind of production up; great special teams play goes a long way.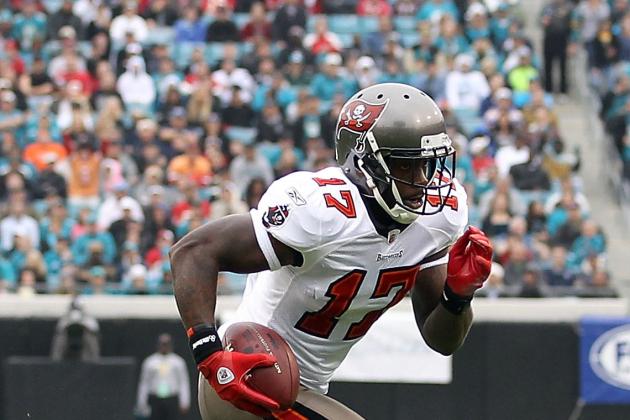 Sam Greenwood/Getty Images

Arrelious Benn tore up the New York Giants special teams on kick returns.
Benn returned seven punts for 180 yards!
It's a little disappointing on a day were the Giants were so good on special teams with their offense, but their defense slipped up.
At least, they didn't give up any touchdowns off returns, but giving up 180 yards is a little insane.