Chicago Bears vs Green Bay Packers: 7 Things We Learned About the Bears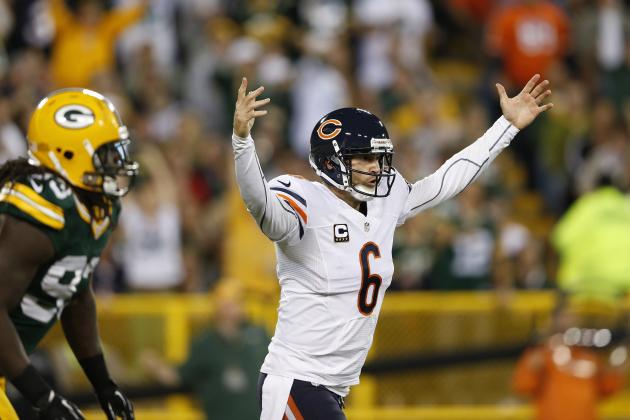 Joe Robbins/Getty Images

For the Chicago Bears, going into Thursday's game, they had all the momentum, charisma and, quite frankly, just looked like a better football team.
My, what a difference a night can make.
The Bears left Thursday's game versus the Green Bay Packers with more questions than answers and with more disappointments than achievements.
We thought we knew the Bears after their 41-21 win over the Indianapolis Colts, but we were wrong—very wrong.
There were seven things that stood out above all else after Thursday night's loss in Green Bay.
Begin Slideshow

»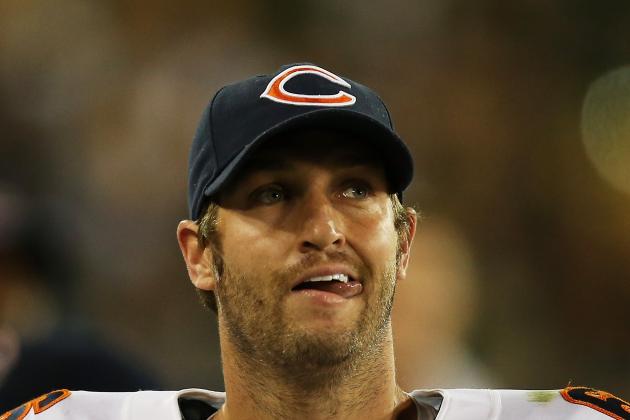 Jonathan Daniel/Getty Images

Jay Cutler started off rough last Sunday, but he came back and proved that he was the man of the hour and exactly what the doctor ordered at quarterback for the Bears.
On Thursday, he looked like the exact opposite.
With three interceptions and only completing 11 of 27 passes, Cutler showed us that he still has some work to do if he wants to be considered elite—or even good for that matter.
Cutler was sacked seven times on Thursday; however, at least half of them were not the fault of the offensive line. In the fourth quarter with four minutes left, Cutler was sacked after holding onto the ball for five seconds before trying to tuck and run. While it may not seem like it, five seconds is a long time in the NFL, especially when it comes to a quarterback trying to hold onto the ball without moving out of the pocket.
After Thursday, we learned that Cutler, even with his "elite" receiving corps, needs to work on his release time as well as his accuracy if he wants to give the Bears a chance to win the division or even a wild card spot this season.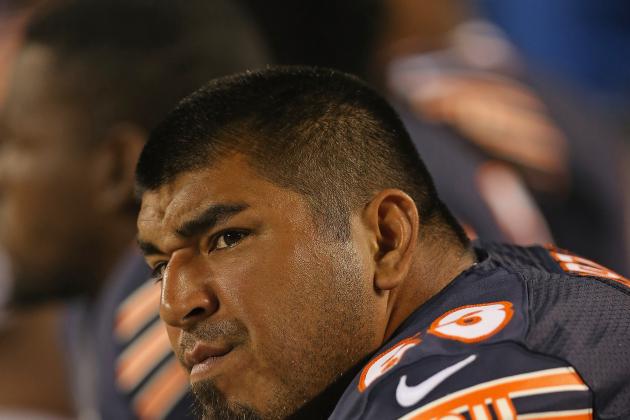 Jonathan Daniel/Getty Images

The offensive line was the one area that was not majorly targeted in free agency this offseason. The coaching staff had decided that they were good enough with what they had and that they could win games with their personnel.
Now, that idea is seriously in jeopardy.
Anytime a team gives up seven sacks in one game, regardless of how long the quarterback holds onto the ball, something needs to be done.
This game was marred by sacks, interceptions and penalties—all to the fault of the offensive line.
At one point, Jay Cutler had called for a snap four times before a delay-of-game penalty was called; Roberto Garza, who is the starting center for the Chicago Bears, just wasn't paying attention to Cutler and missed the calls. An embarrassing penalty like that cannot happen if the team wants to win games and be a legitimate contender.
What did we learn from the offensive line on Thursday? A lot.
We learned that they need to become less sloppy with penalties, that they need to tighten up on the blocking part of the line and that they need to give Cutler the time he needs to make the right throws.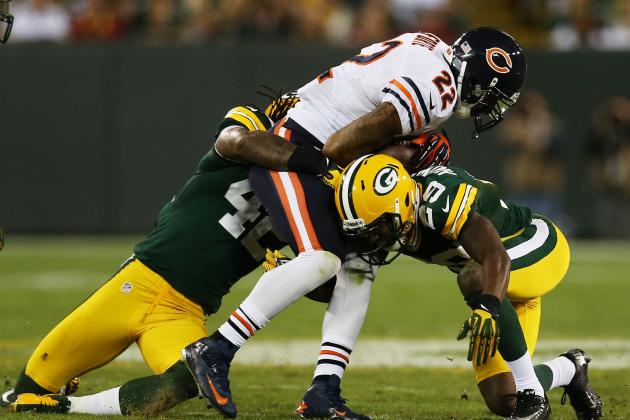 Jonathan Daniel/Getty Images

Including Jay Cutler, the entire Bears offense had only 94 yards gained on the ground on Thursday.
When four rushers on a team can't combine for 100 yards gained on the ground, there is a problem. Especially against a team who has constantly had one of the worst rush defenses in the NFL, and especially when Frank Gore put up 112 yards by himself against the Packers just four days ago.
If the Chicago Bears want to win, they are going to have to do a better job of running the ball, especially when they have two legitimate running backs in the backfield.
What did we learn from the game on Thursday about the running game? The Bears are going to have to run the ball better in order to open up the pass game and win more football games.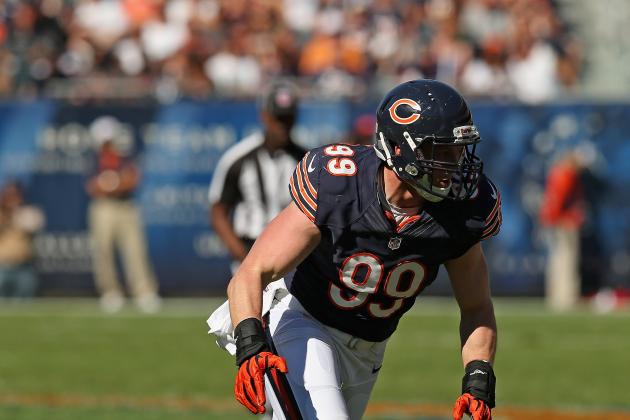 Jonathan Daniel/Getty Images

Despite giving up 351 yards to the Packers on Thursday, the defense won't be a problem this season for the Chicago Bears.
Shea McClellin, who is just a rookie this season, was in on two sacks and had four tackles total. Brian Urlacher, who is coming off recent knee surgery, had eight tackles, five of which were solo tackles.
Also, Tim Jennings continued his dominant performance so far this season, getting another interception.
While the offense looked shaky at best and was giving the Bears bad situation after bad situation, the defense held up for most of the game.
One good thing we learned about the Bears tonight was that the defense won't be as big a problem as we thought that it might be this season.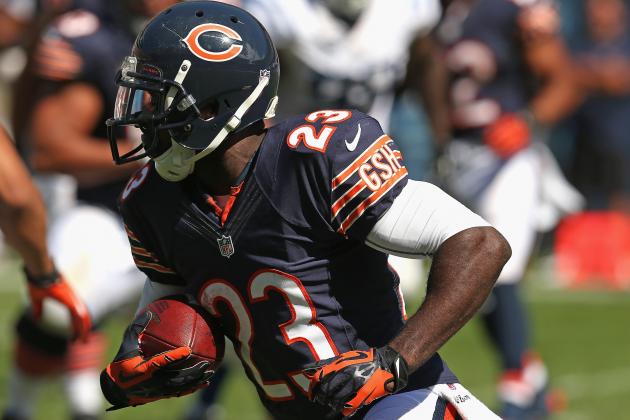 Jonathan Daniel/Getty Images

Devin Hester has been awful at returning this season, and Thursday night was an excellent example of why Hester will lose both of his jobs before the end of the year.
Hester had two punt returns for a total of—wait for it—eight yards. Total. That's an average of four yards per return.
Hester also had zero receptions at wide receiver, making his case to be benched for players like Dane Sanzenbacher, who is an up-and-coming, promising player at wide receiver and returner, unlike Hester, who just simply looks like he's been burned out.
What did we learn about Hester from this game? We learned that Hester will eventually lose both of his jobs and will become an after-thought for the Chicago Bears and the NFL all together.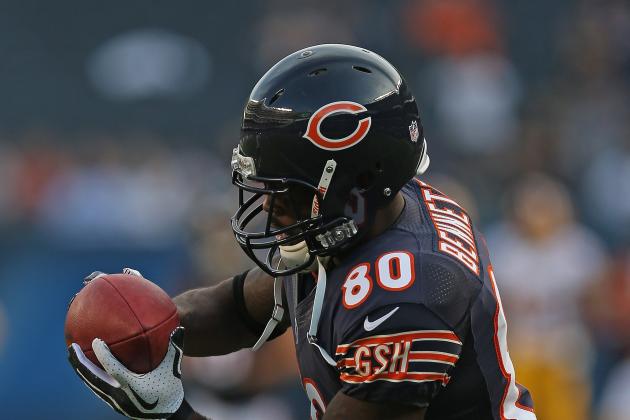 Jonathan Daniel/Getty Images

On Sunday against the Colts, the receiving corps looked wide awake, and it looked like the dream team for the Bears had finally arrived.
On Thursday, the term lazy doesn't even begin to approach how the receiving corps played against the Green Bay Packers.
It seemed to hit the low point when Marshall dropped a touchdown pass in the end zone. But after that, it got even worse when Earl Bennett refused to run back to a ball and just stood waiting for it, which resulted in an interception that was not Jay Cutler's fault at all.
What did we learn about the Chicago Bears and their wide receiving corps on Thursday? We learned that when they get confidence and the coaches let up on them, they will get lazy. The coaching staff needs to keep on the receivers, and the fans need to not let up on them. If they don't, the receivers will get too confident, and we have seen where that will go.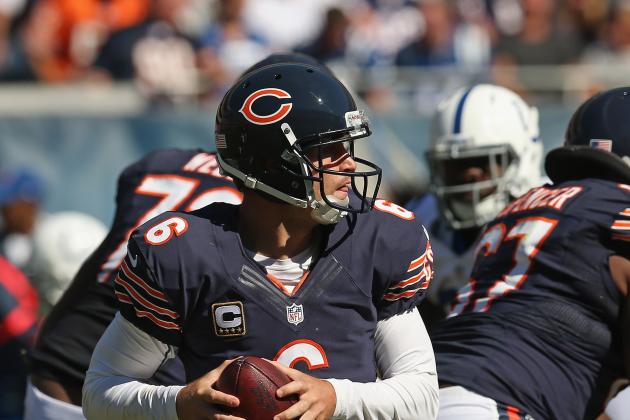 Jonathan Daniel/Getty Images

The Bears need to get their attitude in check if they want any chance at winning the NFC North or making the playoffs at all for that matter.
After Cutler's comments before the game Thursday, saying that he "dares" the Packers to get physical with the Bears wide-receiving corps, it seemed like Cutler had lit a fire under the other team, simply backing up his wide receivers with a harmless comment to prove his belief in the team. The end result, however, was something much worse.
It apparently seemed to make the Packers DBs mad, and they responded with four interceptions off of Cutler. They didn't appreciate it, seeming to boil over in the post-game interviews, especially Charles Woodson, who said that it was the "same old Cutler" and that "he will throw us the ball."
What lesson did we learn from the game on Thursday about attitudes? The Bears need to keep their attitudes in check and focus on football, or this season will be a lot worse than they thought.