Dallas Stars Free Agency: What Each of Their Summer Signings Brings to the Team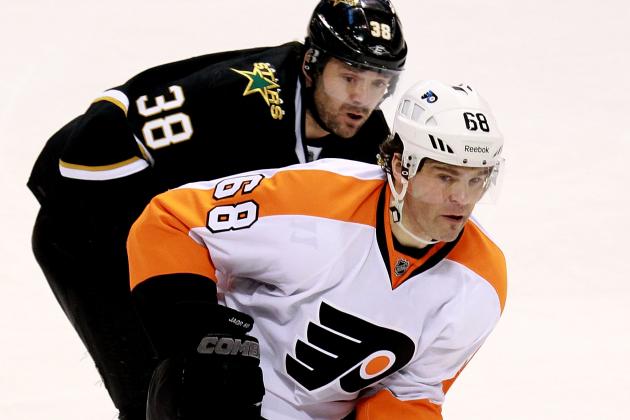 Ronald Martinez/Getty Images

This offseason the Dallas Stars were able to make a splash in NHL free agency by acquiring some pieces to fill voids in the rosters. With ownership in place and a budget that wasn't set extremely low by the league, the Stars became players in free agency.
The current collective bargaining agreement expires on September 15, so the few remaining free agents will probably be signing before the deal expires.
It is still a possibility that the Stars could make a move or two before Saturday, but here is a review of their key free-agent signings to date.
Begin Slideshow

»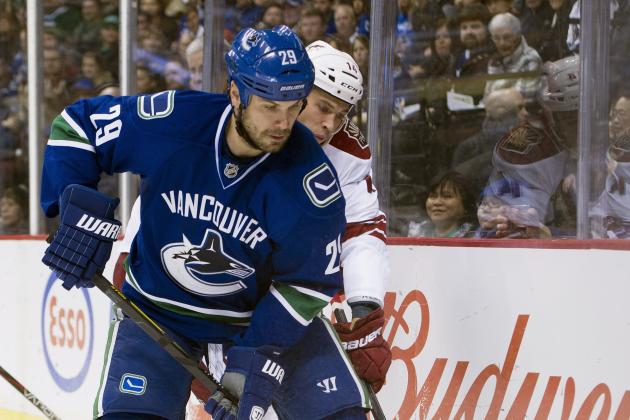 Rich Lam/Getty Images

Aaron Rome has never played in more than 56 games in a season. Last season he set a career high for points, which was the first time he reached double digits.
Based off of other moves this offseason, it is safe to say Rome wasn't brought in for his offensive prowess.
He was brought in to be a younger version of what Sheldon Souray was for the team last year. He will provide solid defense and the hard hits that left with Souray in free agency.
The addition of Rome also adds toughness to what many people consider a soft roster.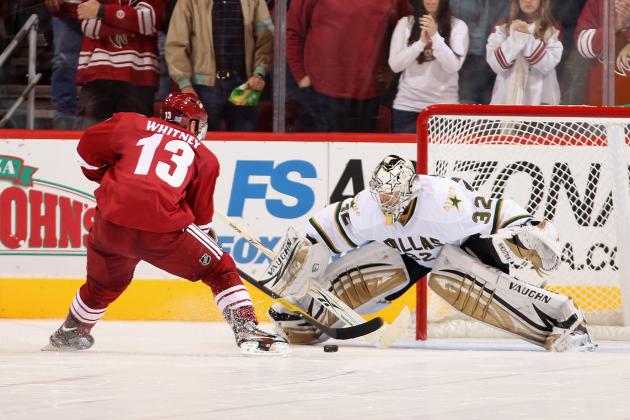 Christian Petersen/Getty Images

Ray Whitney is a 40-year-old journeyman who brings more than a credit card with tons of airline miles to the team. Like a fine wine, Whitney has aged greatly. He has only missed nine games over the past four seasons.
Along with his durability, he has been a consistent scorer, tallying 77 points twice in the past four seasons. Whitney adds offensive depth and another weapon to the top two lines.
Some fans fear that his age may catch up with him this year. Based off of his recent track record though, there is a strong chance he can post 60 or more points again.
Whitney can also use his NHL experience to help mentor some of the younger players. The experience Whitney brings to the table is literally a lifetime in the NHL for Whitney since he was drafted about a month after Stars Forward Cody Eakin was born.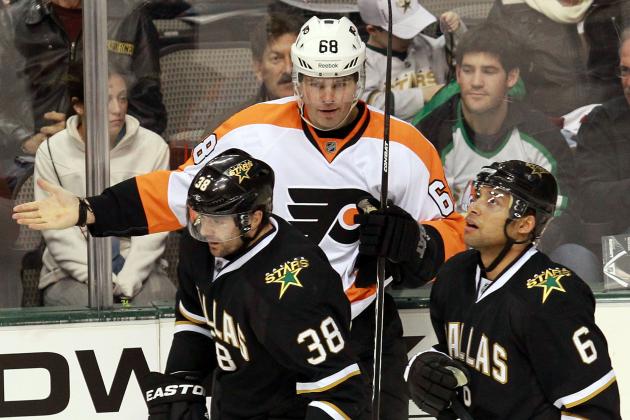 Ronald Martinez/Getty Images

Like Ray Whitney, Jaromir Jagr is another offensive veteran who was brought in to give the team more scoring options. Jagr brings everything that Whitney brings to the table, but with a Hall of Fame resume behind it.
Jagr will do everything this season from helping an anemic power play unit to being an on-ice coach for the young super stars like Jamie Benn and Loui Eriksson.
The other thing Jagr brings to the team is heavy publicity and ticket sales. There are many times during the week the American Airlines Center looks like a ghost town.
Adding Jagr and his chase for 1,000 assists will leave fans feeling like they are part of history, especially if they can attend the game in which he achieves that milestone. He is only 12 assists away currently, but it builds great hype once the season starts.
Contact Mitch Klemp at MitchKlemp@yahoo.com and follow him on twitter @MeestaMitch