MMA: 15 Must-See Fights Remaining in 2012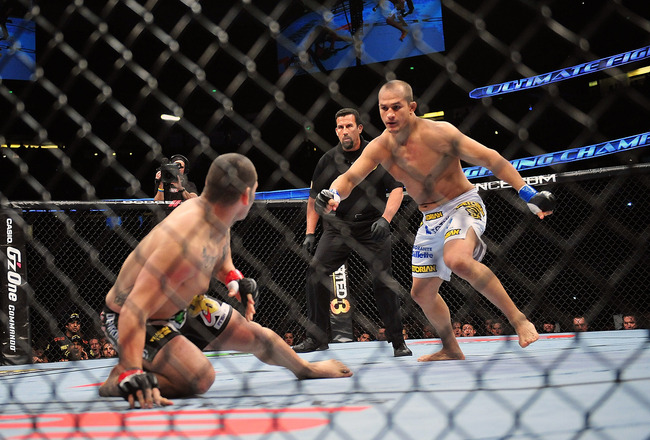 Gary A. Vasquez-US PRESSWIRE
2012 has been an up-and-down year for MMA fans, as injuries and canceled events have seemingly overshadowed some of the year's best moments.
Luckily, the last third of the year has a plethora of amazing bouts scheduled that every fight fan has to see.
Barring any more bad luck, here are the top 15 must see fights remaining in 2012.
15. UFC on Fuel TV 6: Stanislav Nedkov vs. Thiago Silva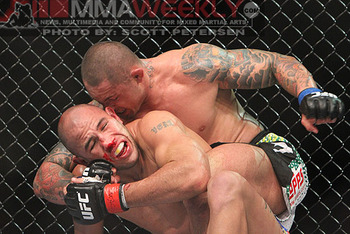 Image courtesy of MMAWeekly.com.
Undefeated Stanislav Nedkov is an exciting light-heavyweight prospect who will be taking a step up in the competition when he takes on Thiago Silva at UFC on Fuel TV 6.
This bout will definitely produce fireworks, as both fighters are hard-nosed strikers who are also well-versed on the ground.
A win for Nedkov could propel the Bulgarian up the 205 lb. rankings.
14. UFC 152: Charles Oliveira vs. Cub Swanson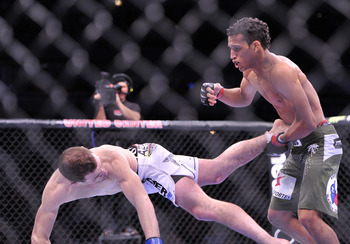 Mike Dinovo-US PRESSWIRE
Since dropping down to the featherweight division, submission ace Charles Oliveira has rolled over the competition with back-to-back tap-out victories.
His UFC 152 opponent, Cub Swanson, has also been on a roll of late, finishing his last two opponents via technical knockout.
This bout is a great stylistic matchup, with the winner well on his way towards a shot at the 145 lb. crown.
13. UFC 155: Joe Lauzon vs. Gray Maynard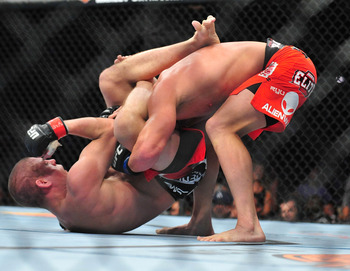 Gary A. Vasquez-US PRESSWIRE
The UFC's lightweight division continues to be one of the most action-packed divisions around.
Former top contender Gray Maynard will look to add another top-ranked 155er to his list when he takes on Joe Lauzon at UFC 155.
Lauzon is a sleek submission artist that will be an interesting challenge for the powerful Maynard, so this bout is a must-see.
12. UFC 152: Jon Jones vs. Vitor Belfort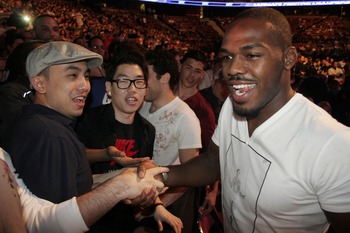 Joe Camporeale-US PRESSWIRE
He may not be Dan Henderson or Chael Sonnen, but Vitor Belfort still poses an interesting challenge for the champ Jon Jones.
Let's not forget that Belfort is a former light-heavyweight champ himself and possesses serious knockout power that "Bones" will have to be weary of even though he's the heavy favorite.
Hate him or love him, Jones' UFC 152 title defense is a can't-miss.
11. UFC 154: Johny Hendricks vs. Martin Kampmann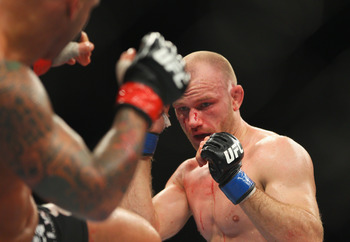 Mark Kolbe/Getty Images
While a certain other welterweight matchup might be on everyone's mind going into UFC 154, the top contender eliminator bout between Johny Hendricks and Martin Kampmann should really be the fight fans focus on.
Kampmann and Hendricks have left a ton top welterweights in their wake, making this battle even more interesting.
This bout should be a serious contender for Fight of the Night.
10. UFC 152: Joseph Benavidez vs. Demetrious Johnson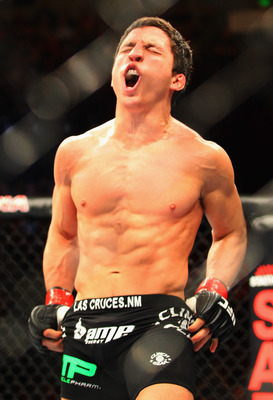 Mark Kolbe/Getty Images
The crowning of the UFC's first flyweight champion has seen its fair share of delays, but next week's UFC 152 will finally see the rise of a new title holder.
Joseph Benavidez and Demetrious Johnson are no strangers to title fights, but expect them to be even more amped up now that they are getting a shot at their natural weight class.
Expect a ton of movement in this nonstop action bout.
9. The Ultimate Fighter 16 Finale: Shane Carwin vs. Roy Nelson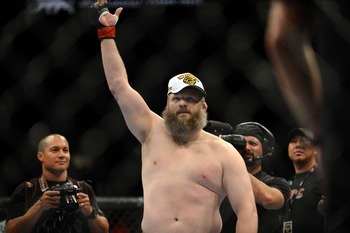 Ron Chenoy-US PRESSWIRE
Two of the UFC's most durable heavyweights will go to war in December following their stints as coaches on the upcoming season of The Ultimate Fighter.
Shane Carwin has been out of the Octagon for some time due to a back injury, but should be in tip top shape for his battle with Roy Nelson.
Between Carwin's heavy hands and Nelson's granite chin, this fight has all the makings of an instant heavyweight classic.
8. UFC on FOX 5: Alexander Gustafsson vs. Shogun Rua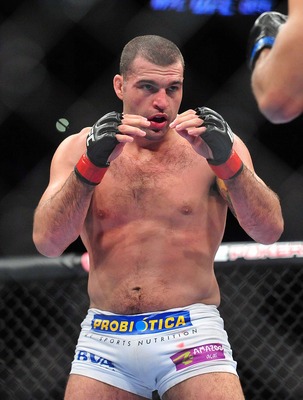 Gary A. Vasquez-US PRESSWIRE
After Vitor Belfort and Jon Jones duke it out at UFC 152, the world's largest MMA promotion will have to find a new suitor to take the top contender mantle.
That void has a great chance of being filled by the winner of Alexander Gustafsson and Shogun Rua.
Gustafsson has quickly become one of the UFC's most exciting and promising prospects, while the former champ, Rua, remains one of the deadliest fighters in the division, making this a very intriguing matchup.
7. UFC on FX 6: Hector Lombard vs. Rousimar Palhares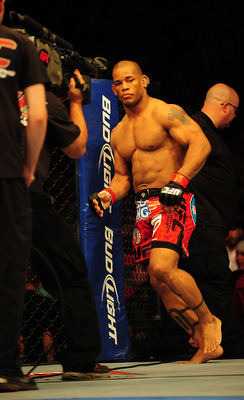 Anne-Marie Sorvin-US PRESSWIRE
After an unimpressive UFC debut, Hector Lombard will have to step up his game if he ever wants to become the middleweight king, making it imperative that he brings his best stuff against Rousimar Palhares at UFC on FX 6.
Both men share a similar body type and are decorated grapplers in their respective arts, making this an awesome matchup that should really excite fans.
6. UFC 155: Junior dos Santos vs. Cain Velasquez II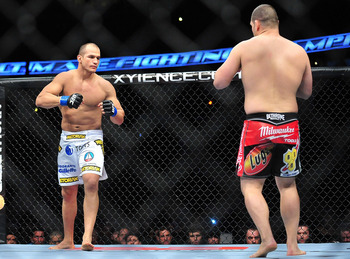 Gary A. Vasquez-US PRESSWIRE
A rematch of their UFC on FOX 1 title fight, Cain Velasquez will look to regain his belt from Junior dos Santos at UFC 155.
While their first bout only lasted about a minute, this rematch should be a more exciting affair, as both men are smart, experienced fighters.
Too bad fans will have to wait until the UFC's year-end show to see these giants battle once again.
5. UFC 153: Jon Fitch vs. Erick Silva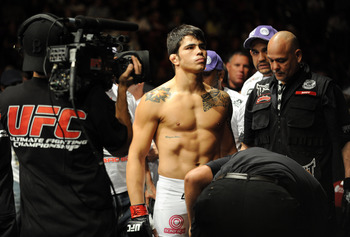 Steve Mitchell-US PRESSWIRE
Erick Silva is another top prospect looking to make his way up the welterweight ladder against an experienced veteran.
Taking on Jon Fitch at UFC 153, this will be a huge test for the young Brazilian and should make for a great battle down in Rio.
4. UFC on FOX 5: Benson Henderson vs. Nate Diaz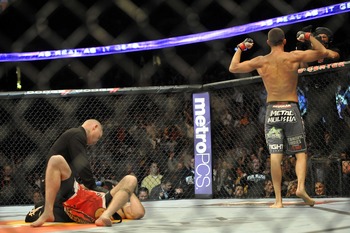 Joe Camporeale-US PRESSWIRE
Two polar opposites when it comes to personalities, the one thing that UFC champ Benson Henderson and Nate Diaz do share is a flair for the dramatics.
Both men are well-rounded warriors who know how to put on a show. Their UFC on FOX 5 matchup will definitely be one of the most talked about lightweight title fights for years to come.
3. UFC 154: Georges St-Pierre vs. Carlos Condit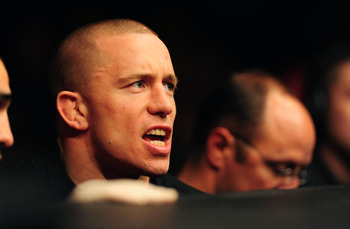 Mark J. Rebilas-US PRESSWIRE
Georges St-Pierre will finally make his return to the Octagon at UFC 154, but will have to face a tough interim champ in Carlos Condit.
It will be interesting to see how St-Pierre bounces back from his time off, as ring rust may play a factor.
Don't expect Condit to make it any easier for the champ, as his deadly striking could spell disaster for St-Pierre if he isn't careful.
Regardless of the winner, this title unification bout is definitely a fight that fans won't want to miss.
2. Strikeforce: Daniel Cormier vs. Frank Mir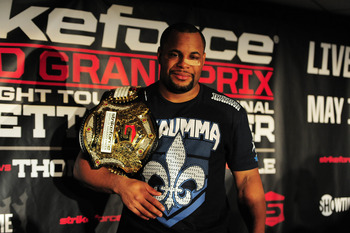 Kyle Terada-US PRESSWIRE
There's no bigger matchup to round out the year than the November scrap between Daniel Cormier and Frank Mir.
Mir will make his way over to Strikeforce to challenge the heavyweight tournament winner in what may be Cormier's last Strikeforce bout before moving over to the UFC.
This battle between top-level grapplers with heavy hands will be an exciting end to Strikeforce's heavyweight division.
1. UFC 153: Jose Aldo vs. Frankie Edgar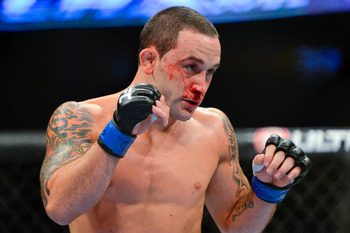 Ron Chenoy-US PRESSWIRE
With all the superfight talk between Anderson Silva and Georges St-Pierre, there's another battle of champions that will actually be taking place that fans definitely can't miss.
Frankie Edgar will move down to featherweight to challenge the champ Jose Aldo in October in what can only be billed as the biggest lighter weight fight in MMA history.
This fight is really anyone's to take, so expect a ton of fireworks in this surefire, action-packed bout.
Update: News broke Tuesday afternoon that Jose Aldo will be forced out of this bout due to a foot injury. Looks like this number one must-see fight will have to wait for later.
Be sure to like me on Facebook or follow @MattJuulMMA.
Keep Reading