Liverpool: 5 Ways Reds Can Turn Their Season Around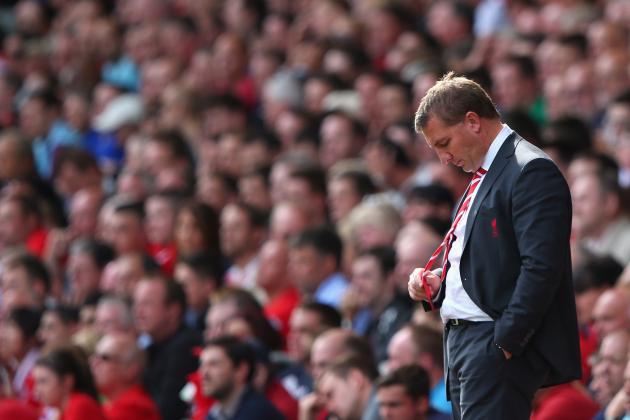 Alex Livesey/Getty Images

Three games into his reign at Anfield, Brendan Rodgers is facing the pressure in the Liverpool hot seat.
Three matches played, one point, two goals. Worst start to a Liverpool season in 50 years. Midtable club destined for further doom and gloom.
We've heard it all, read it all, said it all.
But amidst the hysteria and vitriol, Liverpool showed against Manchester City that not all hope is lost.
Now let's consider five ways Liverpool can turn their season around—and, as usual, feel free to have your say in the comments below.
Begin Slideshow

»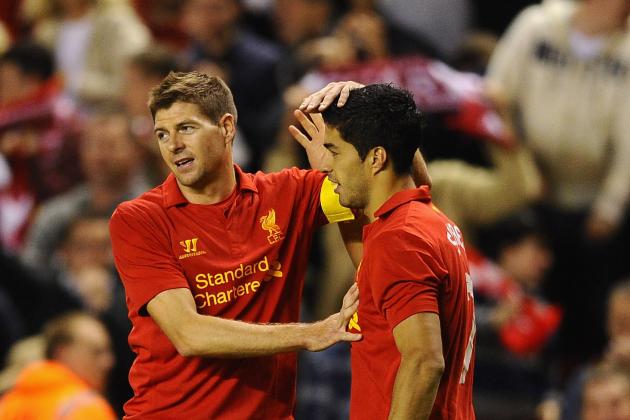 Laurence Griffiths/Getty Images

Luis Suarez and Fabio Borini.
The reality is that Liverpool only have two senior strikers (if Borini can even be called that) on their books.
And the reality is that with Andy Carroll out on loan and the transfer window shutting without further additions up front, Liverpool are stuck with two senior strikers until at least January.
Given Suarez's typically profligate start to the season, and Borini's relative anonymity despite enjoying an encouraging preseason, Liverpool's woes are yet again in front of goal.
Brendan Rodgers should start looking at other ways to make use of the players available to him, including switching up his starting formation, changing player roles and introducing further flexibility into playing positions.
A more detailed analysis of several available options can be found here.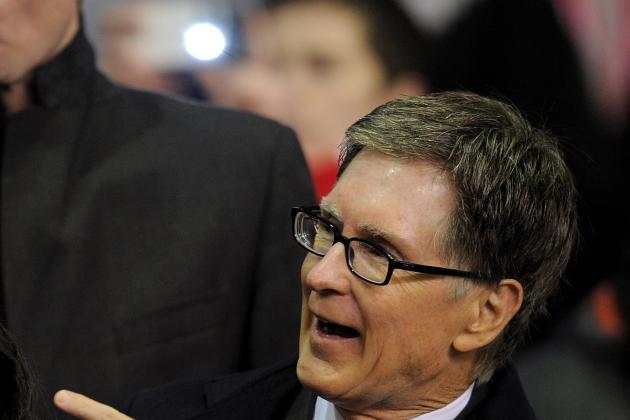 Michael Regan/Getty Images

Failing that, there are four months of Premier League action to go through before the January transfer window opens.
Which means that Rodgers will absolutely need to look to the transfer market to strengthen his attack.
And which also means that John Henry and FSG, the club's owners, will need to show their willingness to back Rodgers in the market.
Having missed out on a top target in Clint Dempsey, Liverpool will need to show their fans that their "vision" is backed up by the owners.
Buying a proven striker in January will go some ways in pacifying some growing unrest around the club and will hopefully set an encouraging tone for the rest of the season, as well as seasons to come.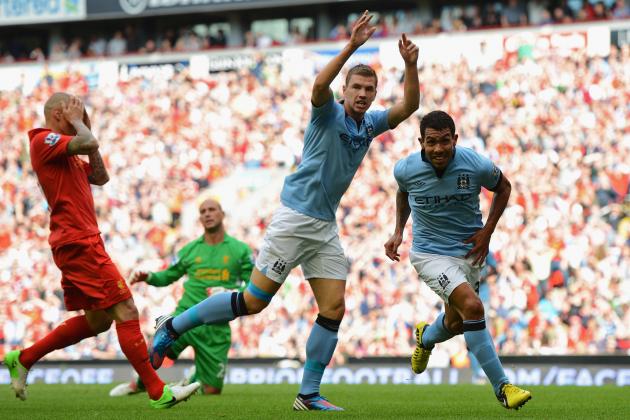 Michael Regan/Getty Images

If you don't score goals, the most you can get from a match is a point.
But Liverpool wouldn't even get that point if the defence continues to be leaky.
Seven goals conceded in their opening three matches is not an encouraging statistic, even if West Brom away, Manchester City home and Arsenal home might have been three of the most challenging fixtures on their league calendar.
Pepe Reina has looked more suspect in recent seasons and will need some sharpening.
Glen Johnson and Jose Enrique will need to be more mindful of their defensive positioning and duties when they venture forward to support an attack.
And Martin Skrtel and Daniel Agger will need to keep up their concentration levels to support a passing side still in its relative infancy.
Lots of work must go into strengthening the defence if Liverpool are to start bringing in some points.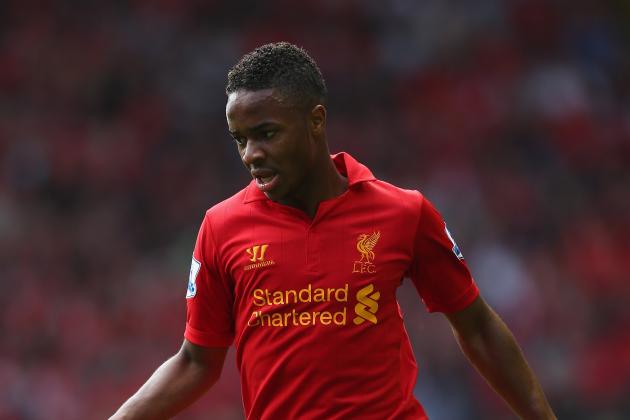 Alex Livesey/Getty Images

Joe Allen, who has emerged as one of the only bright spots in their start so far, looks to anchor the midfield with Lucas for years to come.
Raheem Sterling has leaped from a promising youngster to a near first-team starter in just weeks, while Jonjo Shelvey has emerged as the budding heir to Steven Gerrard in central or attacking midfield.
And with the lack of incoming transfer activity, Rodgers can play this into his hands by offering more chances to the likes of Suso, Adam Morgan and Conor Coady.
The Kop likes its fair share of young homegrown talent.
If all else fails, a silver lining that can come from the 2012-2013 season is that Liverpool are transitioning into a future generation and placing their trust in a bright young future.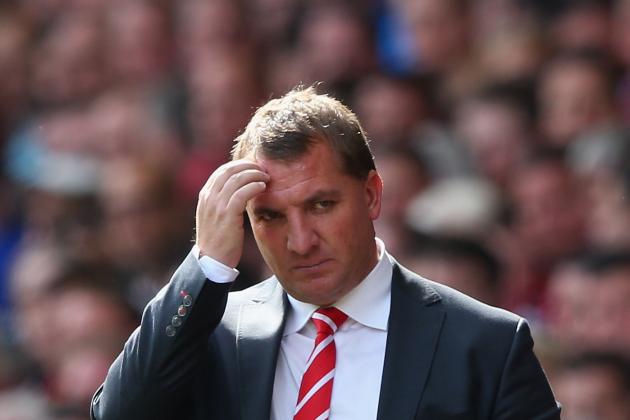 Alex Livesey/Getty Images

But for now, the most important thing of all might just be to let Brendan Rodgers do his work.
No matter how discouragingly the season has started, it has ultimately been the first two months of a young, ambitious manager in charge of a historical club.
While he might have had his hand limited in the transfer market, the signing of Joe Allen signals a positive change in the philosophy of the club.
Andy Carroll's departure, without Rodgers really giving him a fair chance in the first team, perhaps rankles, but the coming months will be a true test of his managerial credentials.
FSG chose to place their faith in a young man to take Liverpool forward, to turn around an ocean liner, and unless results continue to look bleak without a hint of improvement, they should honor their decision.
Also check out: How Reds Can Solve Goal-Scoring Crisis
For extensive coverage on the Premier League, please check out my Bleacher Report writer's profile. For all things Liverpool—match reactions, opinions et al—please subscribe to The Red Armchair.