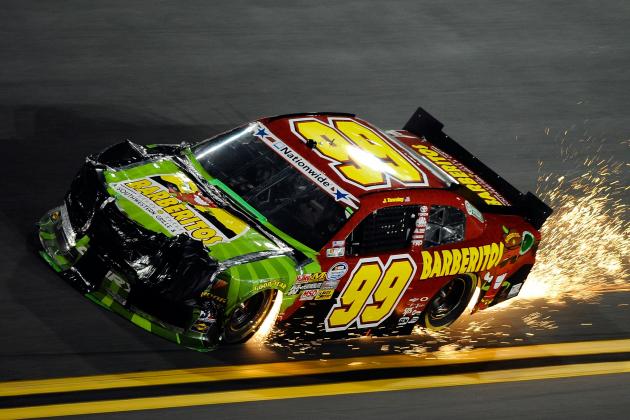 Jared C. Tilton/Getty Images

The term "goon" is well-celebrated in professional hockey. It refers to a player, usually a big guy, whose job is to protect his teammates and alter the course of the game by fighting players on the other team. Goons usually have pretty big mouths and aren't exactly the best pure hockey players, with a few notable exceptions.
In NASCAR, the full-fledged "goon"—a brutally slow driver with a short temper—doesn't really exist. Whatever the reason, most of the short-tempered guys are mad because they let a good run go to waste, and most of the slower drivers keep quiet and out of the way off of the track.
That doesn't mean that some drivers don't have their moments, one way or another. And much like goons in hockey, NASCAR's "goons," whether slow or short-tempered, help keep race days entertaining.
Whether we love them or love to hate them, here are 13 drivers that never leave us with a dull moment on race day:
Begin Slideshow

»
Christian Petersen/Getty Images

Townley redefined "goon" as far as "bad driver" goes in his early career.
Despite numerous opportunities—thanks to secure sponsorship—Townley never seemed to improve.
10 DNFs in his first 15 starts—eight due to accidents—gave him a reputation that he has never shaken with many observers, especially after a DUI earlier this year. He had been set to make his Sprint Cup debut at Pocono in August but was removed from his car after a practice crash.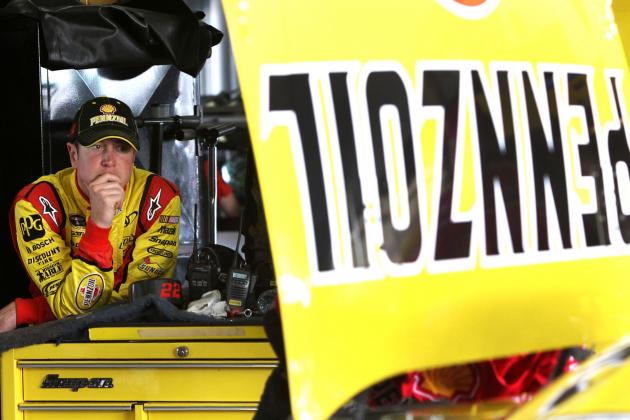 Jerry Markland/Getty Images

Pick a race weekend, any race weekend, from last season, and it's a safe bet that Kurt Busch was either swearing at his crew or failing to cooperate with a member of the media.
It was in 2005, however, that Busch's reputation as a bad boy really blossomed after a routine traffic stop, before a race at Phoenix escalated into 50 hours of community service.
Busch had been planning to move from Roush to Penske Racing after the season anyway, leading owner Jack Roush to remove him from the car for the final two races of the season.
After making the announcement, team manager Geoff Smith told the media, "We're officially retiring as Kurt Busch's apologists effective today."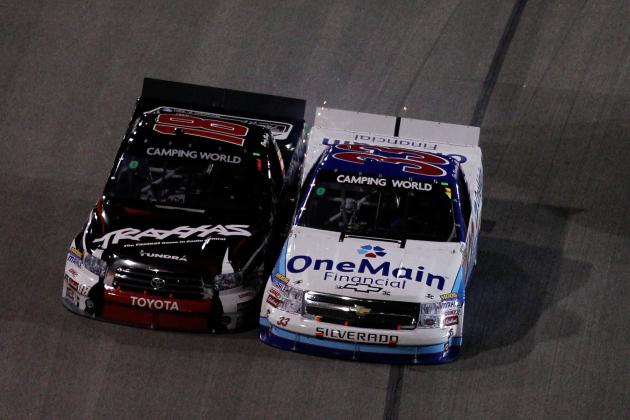 Tom Pennington/Getty Images

When Busch ran a truck decked out like Rowdy Burns' ride in the movie "Days of Thunder," it had been in support of the late Bobby Hamilton, who had been that car's stunt-driver in the movie.
But the "Rowdy" nickname has stuck, and for good reason.
Last year, Busch was so fed up with Hornaday after a Truck race at Texas that he wrecked the three-time series champion under caution, earning himself a suspension from the Cup race two days later.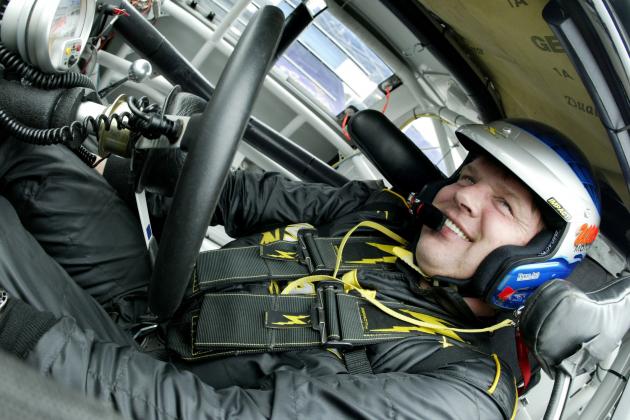 Darrell Ingham/Getty Images

"Mr. Excitement" is best known these days for spouting opinions on the SPEED Channel.
Earlier in his driving career, however, he was well-known for his on-track feud with Kurt Busch. The feud started in 2001 and lasted all the way into 2003, when Spencer's "assault" of Busch in the car at Michigan (Busch's words) led to a suspension for the pugilist at Bristol.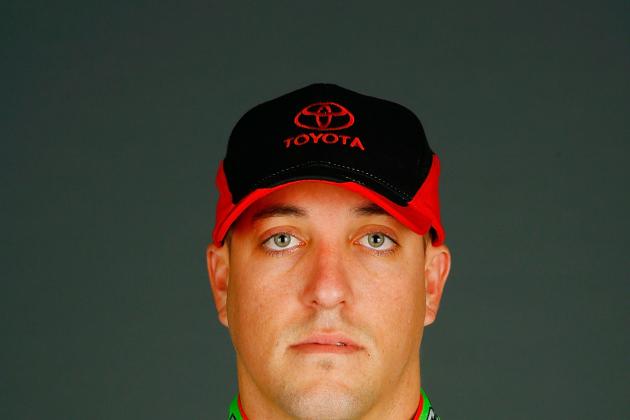 Rusty Jarrett/Getty Images

Walker was the originator of the post-race backflip made popular by Carl Edwards, but he never had a chance to show it off in NASCAR, after receiving an indefinite suspension in May 2007 for failing a drug test.
Walker moved back to dirt cars, where he got into a loud altercation with track officials after a race this July that resulted in a suspension.
Gordon is transitioning out of NASCAR to maintain his energy drink and off-road racing businesses, but during his full-time stint in the sport, he made plenty of enemies with his aggressive driving style and refusal to settle on track.
He once threw a helmet at Michael Waltrip at New Hampshire—back when drivers still got fined for that—and called him a "piece of sh*t" live on television. (Gordon later auctioned off the helmet for charity.)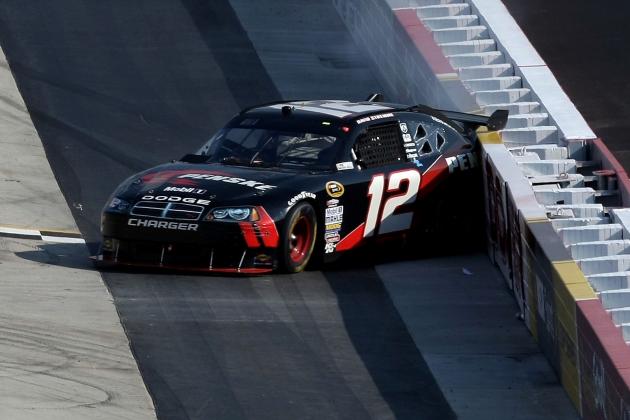 Nick Laham/Getty Images

"Blame Stremme" was a frequent cry from fans and drivers during Stremme's first Sprint Cup stint, in which the underdeveloped young driver was thrust into two high-profile rides at Chip Ganassi Racing and Penske Racing.
Now with Inception Motorsports, Stremme has become more consistent on track as well as a funny Twitter follow off of it (he's a good sport about the #BlameStremme hashtag), but moving to Cup too early has limited his career to the back of the pack rides.
Montoya is an all-world talent racing in a discipline that has never quite suited his skills, and as such, his temper has come out on the track more than once.
He's learned to tone it down over the years after on-track situations with Kevin Harvick and Tony Stewart, but the past few years have seen him and Ryan Newman get into multiple incidents.
Despite his strong pedigree, Montoya has only made the Chase once, further compounding his frustration.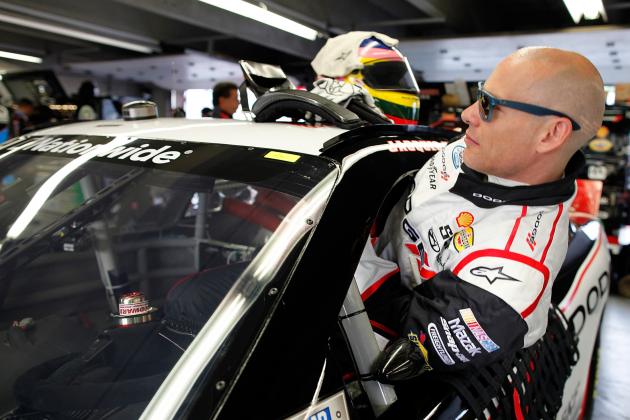 Tom Pennington/Getty Images

Many drivers think the ex-Formula 1 champion drives like an idiot in his sporadic Nationwide Series starts, usually on road courses for Penske Racing.
He wrecked Danica Patrick on the final lap at Road America this year in one of her strongest runs of the season, and he wrecked Alex Tagliani at Montreal in August as well.
Both incidents were considered avoidable by their victims, while Villeneuve remained unapologetic.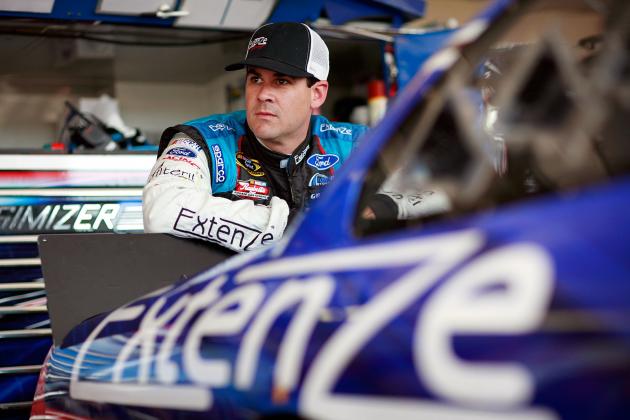 Tom Pennington/Getty Images

Once the protege of Ernie Irvan, Conway took the Extenze sponsorship into NASCAR and left a trail of bounced checks and bad owners' points positions in his wake.
During his time with Front Row Motorsports, he kept getting bounced from car to car so his faster teammates could bring his previous cars back into the top 35 in points.
The 2010 Sprint Cup Rookie of the Year (by default, as he had no competition) actually didn't tear up too much equipment but only posted three lead-lap finishes all year, two of which came on the two road courses.
Conway has been mostly out of NASCAR since a 2011 altercation with former owner Robby Gordon at Las Vegas over bounced sponsorship checks.
Pruett was the first open-wheel driver to attempt to transition to NASCAR, failing to stick with PPI Motorsports in 2000. He later moved to Chip Ganassi Racing in sports cars, making infrequent NASCAR starts—the most controversial of which came in 2007 in a then-Busch Series race at Mexico City.
When teammate Juan Pablo Montoya spun Pruett out while he led with eight laps to go, he fell to 17th place and had to drive valiantly to reclaim a top five position.
Pruett called the accident a "chicken sh*t shot" and refused to accept any apologies from Montoya after the race.
Vickers has cleaned up his act this year, posting top five finishes with relative ease in a limited schedule for Michael Waltrip Racing, but the entire reason he had to cut back was a subpar year with Team Red Bull last year that saw him get into incidents with numerous drivers.
From Chase contenders to also-rans, few drivers were happy with Vickers' driving style in 2011, his first season back after blood clots cut his 2010 season short.
There were run-ins with Matt Kenseth at Martinsville and Phoenix, Tony Stewart at Sonoma, Marcos Ambrose at Richmond and Jamie McMurray at Martinsville.
As a result, no owner would give him a competitive full-time ride for 2012.