World Cup 2014: Predicting the 32 Teams That Will Make It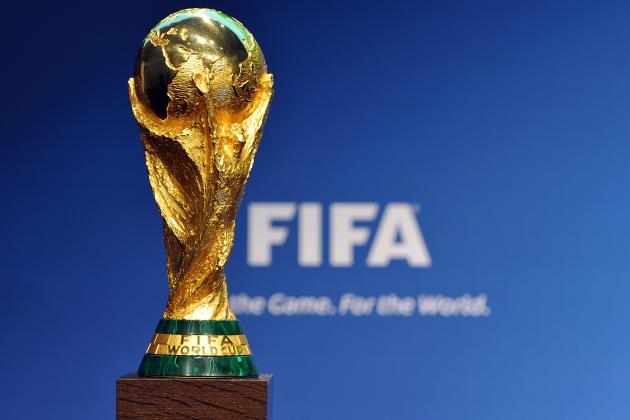 Harold Cunningham/Getty Images

Qualification for the FIFA World Cup 2014 in Brazil gets under way this week in the UEFA (European) stage of the competition, with most nations involved in at least one competitive fixture over the coming few days.
In the Africa, Asia and North/Central America regions, qualification is already up and running, while in South America they are fast approaching the halfway stage of their mammoth league table.
Predicting all the eventual qualifiers is a bit of a misnomer given that several regions still have to have playoffs and fixtures drawn "out of a hat," but we can certainly analyze which nations have stand-out performers and which have the best chance of making it to the world showpiece event.
The qualifiers are spread out as follows:
Hosts, one place
Africa (CAF), five places
Europe (UEFA), 13 places
North and Central America and the Caribbean (CONCACAF), three or four places
Oceania (OFC), zero or one place
Asia (AFC), four or five places
South America (CONMEBOL), four or five places.
So let's start predicting, shall we?
Begin Slideshow

»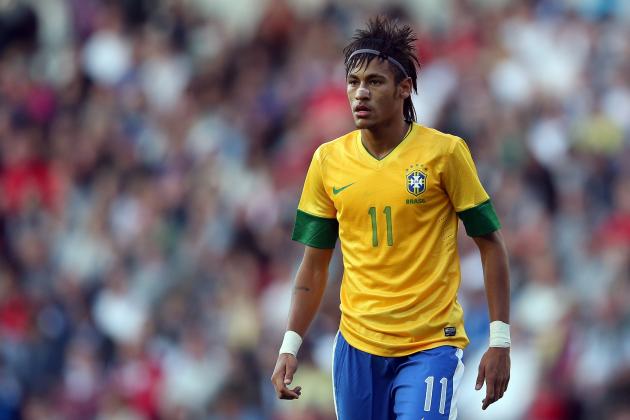 Julian Finney/Getty Images

Only one automatic qualifying spot has been handed out for the 2014 version of the World Cup, which goes to hosts Brazil. All the other 31 teams will have to do things the hard way, including current holders Spain.
Brazil has not hosted the World Cup since way back in 1950, when it was won by Uruguay.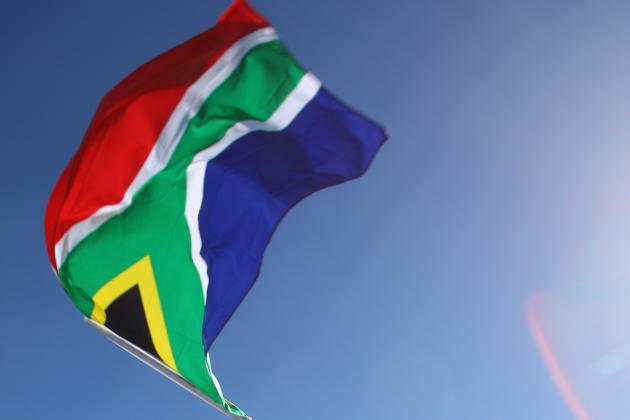 Robert Cianflone/Getty Images

Africa's qualifying section has already seen the first of three rounds played. The lower-ranked teams played a playoff against each other to determine who would make up the last places in the second round.
The likes of Somalia, Seychelles, Burundi and Chad have already exited at this stage.
CAF's second round features a group stage, where each team plays each other twice.
There are 10 groups of four teams in this second round, and only the winners of each group will progress to Round 3, the final stage.
Round 3 sees the 10 group winners randomly drawn against each other and a two-legged match for each pair will give the five winners entry to the World Cup.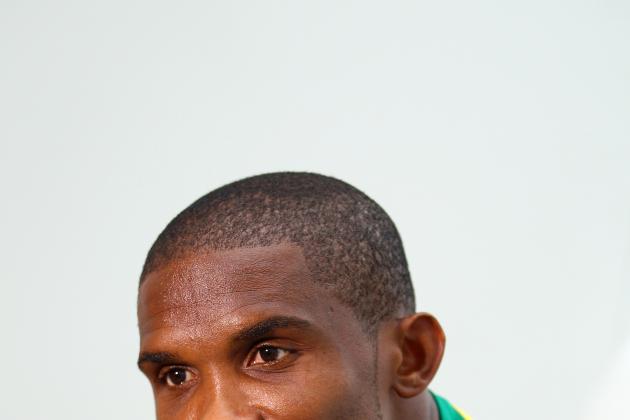 Richard Heathcote/Getty Images

Here's where it gets tricky.
Picking 10 group winners is difficult enough, but there is no way of knowing who will be drawn against who. Therefore, the five CAF places from the 10 "winners" will be determined by current squad strength and likelihood of victory over the other teams.
Thus far, two matches have been played by each team competing in this second round.
Group A
Ethiopia have started well, topping the group unbeaten after two fixtures, with Central African Republic, South Africa and Botswana all behind them.
Overall, experience and players competing in better standards of leagues should see South Africa through.
Group B
Six points from two games puts Tunisia in a strong early position, and they should be heavy favourites to progress. Sierra Leone, Equatorial Guinea and Cape Verde Islands—the only team in Round 2 without a point—won't provide good enough opposition to stop them.
Group C
Two big hitters are in this group, with Ivory Coast currently top and Morocco lagging behind in third. Tanzania separates them with Gambia bringing up the rear. However, they are unbeaten in two, and Morocco can still turn the group around to progress.
Group D
Sudan, Ghana, Zambia and Lesotho—currently in that order—make up the fourth group. Any of the top three have a realistic chance, but Ghana have to be the favourites.
Group E
Congo and Gabon are the early pace-setters in this group, ahead of Burkina Faso and Niger, which share just a point apiece. The matches between the two could prove decisive, and with Congo at home in the final round of fixtures, they have the edge.
Group F
Nigeria are in top spot here and should prove strong enough to hold onto the place, despite not being the force of old. Namibia, Malawi and Kenya are also in the group.
Group G
Another group with a clear favourite and an early leader, Egypt have two wins from two and lead the group by three points already. Guinea, Zimbabwe and Mozambique do not have the ability to challenge.
Group H
Benin sit top of the next group, just ahead of Algeria and Mali. Rwanda bring up the rear.
It's certainly open to interpretation as to who takes the top spot, but Mali have several top-notch players in their squad and are capable of making an impact on the big stage.
Group I
The two biggest names in this group currently sit third and fourth—Cameroon and Togo, respectively. Libya top the group on four points, with Congo DR one point back.
This is the most open group in the round at the moment, but with Libya having beaten Cameroon and held Togo to a draw already, we'll back them to cause an upset and go through.
Group J
Senegal are top of the final group, unbeaten after both matches. They should stroll through the remaining games against Uganda, Angola and Liberia.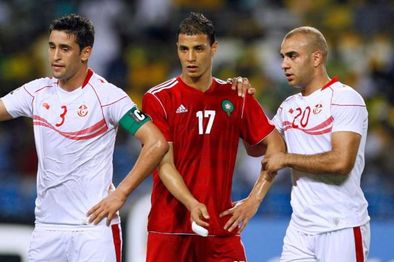 photo from stamfordadvocate.com
So the 10 group winners were South Africa, Tunisia, Morocco, Ghana, Congo, Nigeria, Egypt, Mali, Libya and Senegal.
Again, the draw could pair any of those 10 sides together, so the only method of predicting is to try and work out who has the strongest squads and the best chance of beating any of the other sides. Africa frequently throws up a surprise with its qualifiers, such as when Angola went all the way or the first time Senegal made it to the World Cup, in 2002.
This time around, South Africa, Congo and Nigeria are perhaps looking the weakest of the sides and will likely miss out.
Morocco and Senegal are the first picks, closely followed by Egypt and a chance for Libya to have an impact on the big stage.
The final place would be between Ghana and Tunisia...with Tunisia narrowly getting the nod.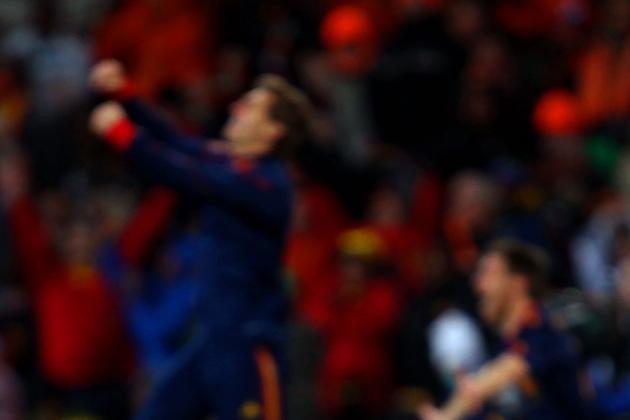 Lars Baron/Getty Images

Two years on from their epic extra-time win over Holland in South Africa, Spain have to do it all over again along with the other European hopefuls.
Nine groups—eight of six teams and one of five—will provide, as winners, the initial nine places. The remaining four spots are decided by way of a playoff, in which the best eight runners-up from the groups will be drawn against each other in a two-legged match.
All that means that one unlucky second-place team will fail to get a shot at going to Brazil.
The 13 nations going to the World Cup will be known by November 2013.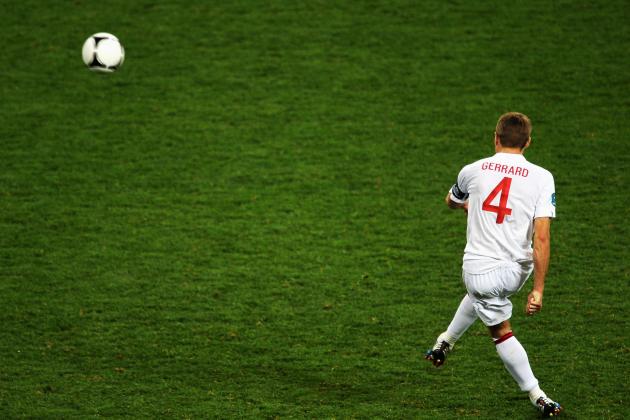 Christopher Lee/Getty Images

Straight into it then with the group winners. No matches have been played just yet, as they get started this coming Friday.
Group A
Croatia and Serbia will be big threats in this group, with both having been to major finals over the past few years. British nations Wales and Scotland will be more involved with their own mini-league than actually qualifying for the World Cup.
Macedonia will cause an upset or two along the way, but the stand-out favourite for this group is Belgium, who have put a cracking squad together over the past two or three years. Brazil 2014 is their chance to shine.
Group B
One good side, two decent ones and three also-rans make up this group. Italy should, really, have no trouble topping it.
Denmark and Czech Republic have talented individuals scattered through their squad but will be battling it out for the runners up spot. Bulgaria have been a spent force for two decades, while Armenia and Malta will fight to avoid the wooden spoon.
Group C
A very interesting group indeed, but one which should see Germany win quite comfortably overall. There could be plenty of excitement along the way with Ireland and Sweden both capable of beating big opposition at home, and Austria no slouches either.
Kazakhstan and the Faroe Islands provide opportunities for goals.
Group D
Holland should be the clear favourites in Group D, but they will have to significantly improve on their Euro 2012 showing as a squad. Even so, over 10 matches you'd expect them to have too much for their group rivals.
Turkey will put up the best fight, with Romania and Hungary nurturing young, improving squads. Estonia and Andorra are the other two teams, with the former capable of taking points off teams with their strong defence.
Group E
Possibly the most open group in the entire stage. At least three sides will fancy their chances of topping the table, though Iceland, Cyprus and Albania are mere makeweights. Slovenia could have a real impact in this group, and though Norway are historically solid, they are at a poor point with their international team.
Switzerland could go through here.
Group F
The minnows of Luxembourg, Azerbaijan and, to a lesser extent, Northern Ireland will not cause any waves in this group, but Israel stand an outside chance of qualification if they can get a good start and pick up points away from home.
Many will tip Portugal to win, but Russia are a hugely talented side and can go the distance.
Group G
Not a group which should inspire much watching from the neutrals, but Slovakia could spring a surprise or two to win it ahead of Greece.
Bosnia-Herzegovina will also challenge to likely leave Lithuania, Latvia and Leichtenstein licking their wounds. Lovely.
Group H
Eastern Europe dominates the talent in this group with one notable exception, with England sure to be too strong to be overcome by Poland, Ukraine or Montenegro.
Moldova and San Marino should provide weak opposition for all four of the other teams.
Group I
A clash of the titans sees France and Spain in each other's group, but Spain are World Cup and European champions for a reason and should top their five-team league in style.
Belarus, Georgia and Finland are no mugs but have been dealt a rotten hand.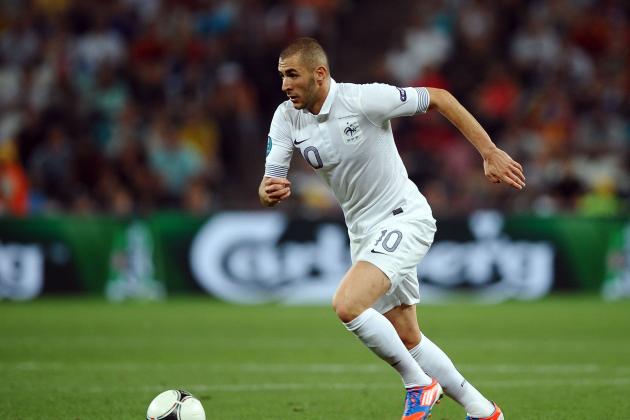 Laurence Griffiths/Getty Images

With not all runners-up even making the playoff stage and the draw for it being impossible to predict, all we can do to eke out the remaining four European spots is pick the best of the rest.
From the group stages, the following teams were chosen as winners and are therefore qualifiers: Belgium, Italy, Germany, Holland, Switzerland, Russia, Slovakia, England and Spain.
The best four remaining nations to go through alongside them therefore will be:
France, Denmark, Portugal and Turkey.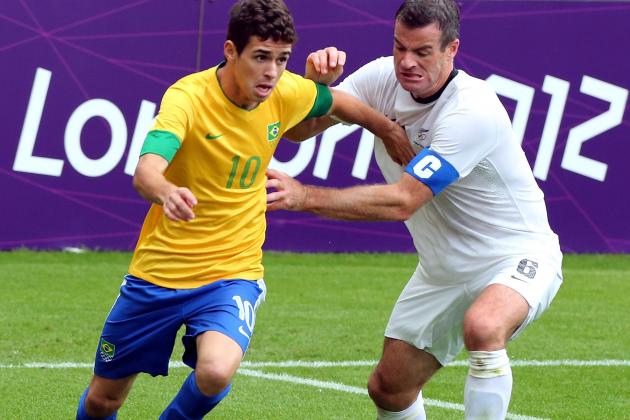 Stanley Chou/Getty Images

Oceania gain "0.5" entrants to the World Cup. That is to say, they may or may not get one team through.
The winner of the overall OFC region goes into a playoff match to go head-to-head over two legs against the fourth-placed side from the CONCACAF (North and Central America and Caribbean) region. The winner of that playoff progresses to the World Cup.
The OFC qualification itself is already in the third round, having seen Tonga, American Samoa and the Cook Islands eliminated at the earliest stage.
In Round 2, Samoa went the same way, conceding a demoralizing 24 goals in just THREE games.
Vanuatu, Fiji and Papua New Guinea also missed out.
The third round sees Tahiti, New Zealand, New Caledonia and Solomon Islands together in a group. Whoever tops that group goes into the aforementioned playoff.
As for who that will be...well, we can be fairly sure that barring minor footballing miracles, New Zealand will once more contest OFC's place.
We'll see shortly who that will be up against and whether they head off for their second consecutive World Cup appearance.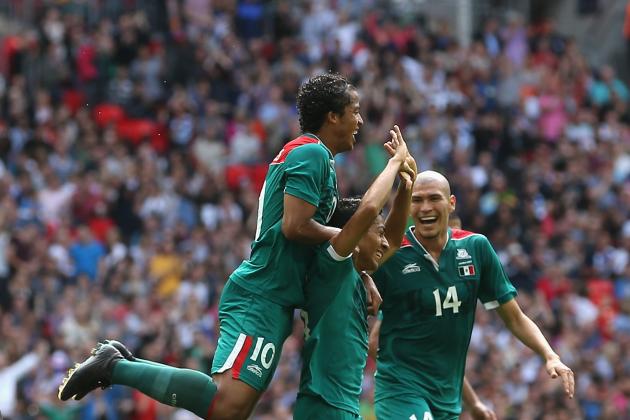 Ezra Shaw/Getty Images

Three or four places will go to CONCACAF participants, with the possible final team set to face New Zealand from OFC in the playoff.
Qualification is already well under way in this region, with Aruba, Montserrat and the British Virgin Islands all seeing their World Cup dreams go up in smoke for another four years in Round 1.
Six groups in Round 2 saw teams play six matches each. Most of the teams in the CONCACAF region come into the mixer at this stage, though the likes of USA, Mexico and Costa Rica did not participate until Round 3.
Being a traveling fan in this region would see you visit the likes of St. Lucia, Barbados and Cayman Islands, all of whom went out. Spare a thought for U.S. Virgin Islands too, who shipped in 40 goals in just six matches.
Round 3, the current stage, is where things get meaty. Three groups of four teams will send the top two through to the final stage of qualifying—a final group of six. The top three from this group will automatically qualify for the World Cup, with the fourth-placed team facing the New Zealand playoff match.
Group A
USA and Jamaica top this group at present and will surely stay that way. Guatemala and Antigua & Barbuda should not stop the two powerhouses progressing.
Two matches have been played by each team so far, with a further four apiece to come.
Group B
As you are in this group, too. Mexico are top with six points and will easily progress. Costa Rica, so far on four points, should follow suit, with El Salvador and Guyana merely making up the numbers.
Group C
Canada should get through despite an indifferent start, and while Cuba and Honduras have struggled, Panama have rocketed to the top spot with six points. Another solitary win from the remaining four games will likely be enough to send them through.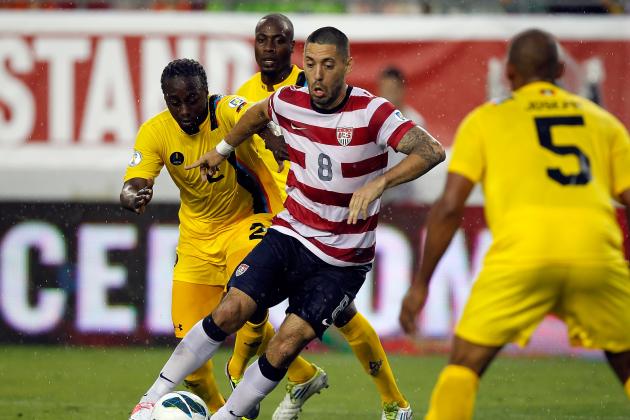 J. Meric/Getty Images

The final group will be made up of USA, Costa Rica, Panama, Mexico, Canada and Jamaica.
With 10 matches to play, each will be as important as individual ability within a team.
USA and Mexico are perennial favourites and will easily make it through again. The final spot should be interestingly contested, but this time around we're backing Costa Rica to make it through.
Fourth place will go to Canada, who will take on New Zealand.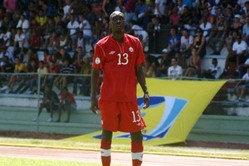 goalmove.com for photo
New Zealand and Canada will contest the two-legged playoff to decide the 23rd qualifier for the 2014 World Cup.
And....New Zealand wins!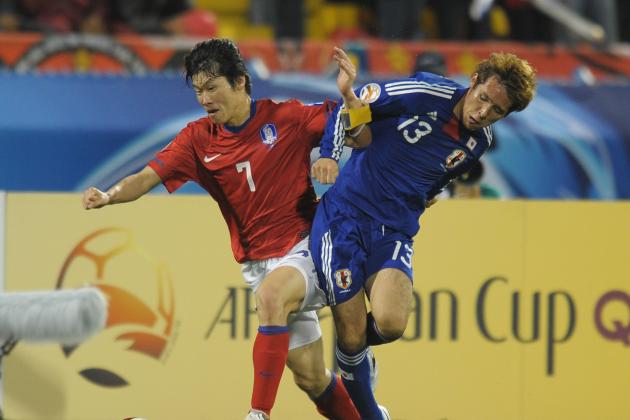 Koki Nagahama/Getty Images

Six different stages, would you believe, are necessary to conclude the four or five entrants from the Asian section of World Cup qualifying who make it to the finals themselves.
Thankfully for those who are attempting to predict, the fourth and most important stage is already well under way, with two (in some cases, three) matches having been played.
But back to Round 1.
Two-legged matches saw the lower-ranked teams clash as usual, with the likes of Afghanistan, Pakistan and Mongolia falling by the wayside.
Excitement aplenty was to be found even here, as Malaysia beat Chinese Taipei on away goals, Vietnam routed Macau 13-1 on aggregate and Laos needed extra time to beat Cambodia 8-6 on aggregate after two 4-2 matches in normal time.
Round 2 saw a similar format provide the likes of Thailand, Iraq and Qatar for the first of the group stages, with Maldives, Vietnam and India exiting.
Five groups in Round 3 produced the final 10 teams, which are now competing round 4. The top two in either group progress directly to the World Cup, sealing the four automatic AFC places. Third place in each group plays a head-to-head, two-leg playoff to provide one winner...who faces yet another playoff.
More on that later.
Group A
The Korean Republic top the group and look good for automatic qualification, given the limited opposition and their rich tournament history. Along with them, look for Iran to qualify for their first World Cup since 2006. Qatar, Uzbekistan and Lebanon are also in the group.
Group B
Japan and Australia should qualify here. Iraq and Oman so far are level on points with Australia, but should not be able to keep pace as the group progresses. Jordan are ranked bottom at present.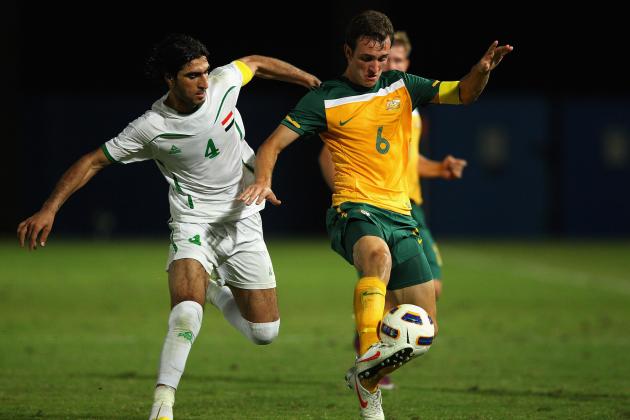 Cameron Spencer/Getty Images

With Korean Republic, Iran, Japan and Australia qualifying automatically, the fifth round of the AFC is simply a battle between the third-placed sides from each group.
Qatar from Group A and Iraq from Group B look well-placed at present to fill those spots.
We'll hand the winners spot to Iraq for getting through the tougher-looking group, but that doesn't necessarily mean they qualify for the 2014 World Cup—oh, no.
They get to face off with the fifth-placed side from the CONMEBOL, or South American, section of qualifying.
We'll see how they get on later.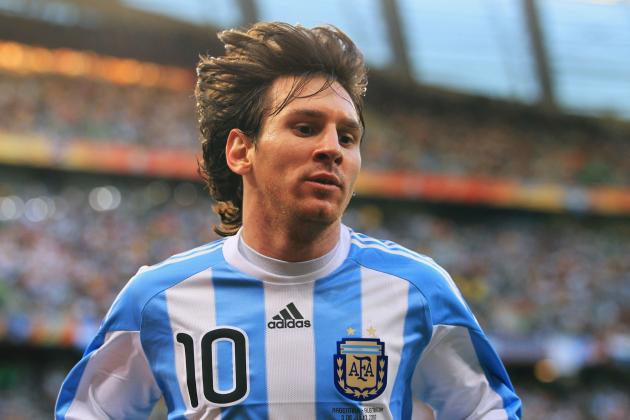 Chris McGrath/Getty Images

CONMEBOL has the most straightforward qualifying process of any region.
All nine teams—usually 10, but Brazil are hosts—are in one big league table. They play each other twice, home and away, and the top four go through automatically to the World Cup.
The fifth-placed team will face the playoff winner from AFC—who we now "know" to be Iraq.
At present, all teams have completed either five or six fixtures in the CONMEBOL league, with Chile topping the group on 12 points. Uruguay and Argentina are on 11 and 10 points, respectively, having played a game less than the leaders.
These three teams should all finish in automatic qualifying spots without too much bother, though not necessarily in their current order of standings.
Ecuador fill the coveted fourth spot at present (nine points), with Venezuela (eight) and Colombia (seven) in close attendance. Bolivia, Paraguay and Peru already look out of the running, having picked up a single victory apiece so far.
The differences in playing in far-reaching parts of the continent are legend; the high-altitude pitches in Quito give Ecuador a great advantage playing at home, but they are notoriously poor away from there.
Finding consistency in this long-running group stage is of paramount importance, though it is not uncommon for nations to change managers after it starts in the hope that they kick-start their qualification and nick the final spot.
On this occasion, that is exactly what could be the case for Colombia, who need new boss Jose Pekerman to work his magic and inspire a talented crop of young players including James Rodriguez and Radamel Falcao. Getting the best out of the Atletico Madrid striker will almost certainly see Colombia fire their way to fourth spot.
For the fifth place and the playoff match, Ecuador should have enough to hold off the threat of Venezuela.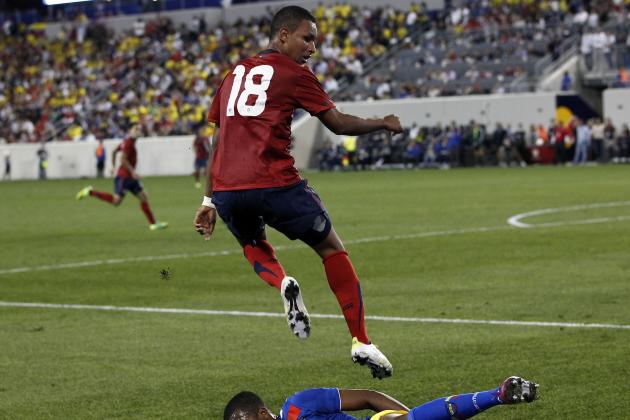 Jeff Zelevansky/Getty Images

Iraq vs. Ecuador it is, then, for the final place at World Cup 2014.
Given that it is played on their home continent and the stronger competition they have had to face to reach this stage, Ecuador must be the obvious choice.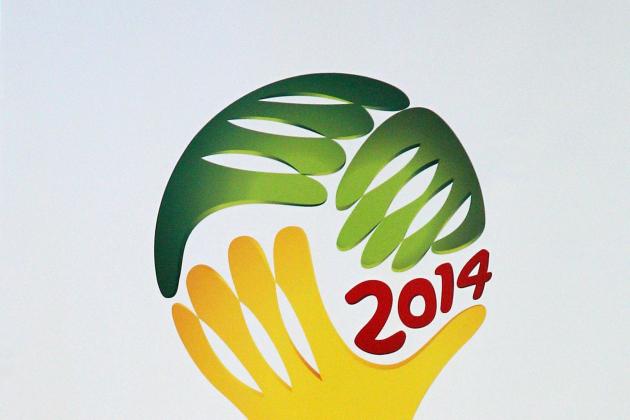 Clive Rose/Getty Images

Hosts (1): Brazil
CAF zone (5): Morocco, Senegal, Egypt, Libya, Tunisia
UEFA zone (13): Belgium, Italy, Germany, Holland, Switzerland, Russia, Slovakia, England, Spain, France, Denmark, Portugal, Turkey
OFC zone (1): New Zealand
CONCACAF zone (3): USA, Mexico, Costa Rica
AFC zone (4): Korea Republic, Iran, Japan, Australia
CONMEBOL zone (5): Uruguay, Argentina, Chile, Colombia, Ecuador
There you have it, the 32 nations who are to compete the 2014 FIFA World Cup in Brazil.
Feel free to start your sweepstakes now...