Matt Brown vs. Mike Swick: Head-to-Toe Breakdown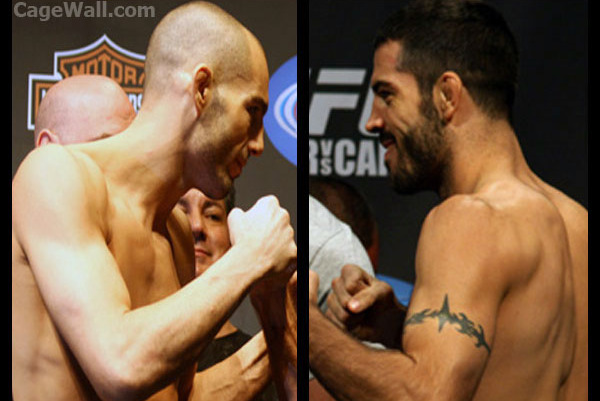 cagewall.com
If you haven't taken notice, the UFC on Fox card in Seattle is absolutely stacked. From the top to the bottom, the fights on the card promise to be explosive, fan-friendly affairs with big names gracing most fights.
Among those exciting fights, Matt Brown is set to face off with recent returnee Mike Swick in a welterweight bout that promises fireworks. Both men are hard workers, so anything less than a spirited effort would be surprising here.
Here is a head-to-toe breakdown of the encounter that will occur between Swick and Brown.
Begin Slideshow

»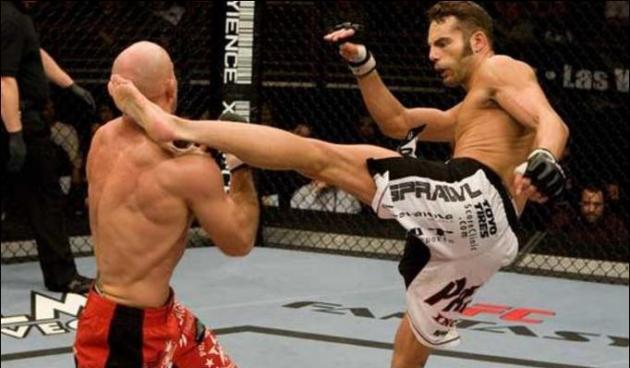 sports.wheretobet.com
Both men love to stand and bang, but which one of the two is the better striker?
Matt Brown and Mike Swick have very contrasting styles. While Swick is a powerful kickboxer with above-average technique, Brown is a brawler with underrated knockout ability.
Swick has earned eight knockouts in 15 victories. He has rocked such opponents as Ben Saunders, Jonathan Goulet and DaMarques Johnson in his most recent bout.
Swick also has very underrated knees, which are overshadowed by his fast, deadly hands. If in the clinch, he may have the advantage.
Brown has similar stats, in that he also owns eight knockouts in 15 wins. He has put away James Wilks, Chris Cope and Luis Ramos with his striking, showing that he is no slouch himself.
However, when looking at the full picture, Swick's technical ability earns him the slight nod here.
Edge: Swick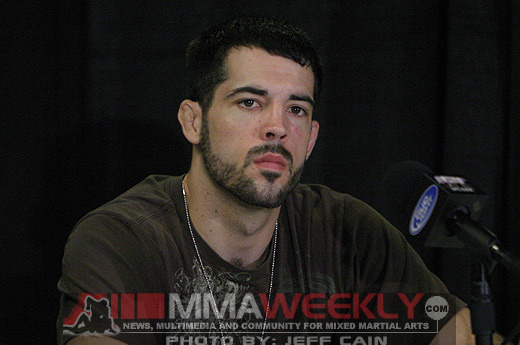 MMAweekly
Neither man is an especially good wrestler, so this part of the matchup becomes more interesting.
Mike Swick trains with good wrestlers, but that does not necessarily make him a great wrestler. For the most part, he depends on his striking ability to get by, which usually works for him.
In contrast, Matt Brown only uses wrestling when he is in trouble. He has a brown belt in judo, which assists him in his takedowns.
We have seen Brown utilize wrestling in bouts against Stephen Thompson and John Howard, fights in which he wrestled his way to victory.
From this point, we can give "The Immortal" the slight edge.
Edge: Brown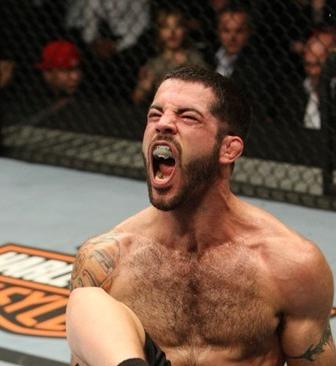 cagepotato.com
As with wrestling, neither man can be considered an ace in the submission grappling area of the fight.
Matt Brown does own five submission wins in his time as a fighter, but has also lost nine times via submission. Furthermore, most of those wins came earlier in his career, while the majority of his submission losses are more recent.
Mike Swick only has one submission loss to counter his three wins by tapout. Having said that, Swick hasn't won by submission in over five years, which shows his distance from the submission grappling game.
Despite Brown's lack of submission defense and Swick's lack of grappling display, there will be a push here.
Edge: Push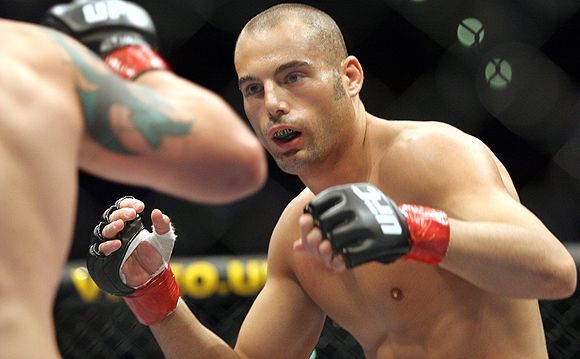 cagetoday.com
Activity is the first intangible in this matchup. Matt Brown has fought eight times in the duration of time that Mike Swick has fought once. This is due to Swick's battle with sickness and injury, which put him on the shelf for over two years.
Another intangible will be momentum. Swick is coming off a win in his long-awaited return, but Brown has won three straight fights dating back to February of this year. In that time, he has earned knockouts of Chris Cope and Luis Ramos, as well as a decision win over Stephen Thompson.
The one thing that will favor Swick is that he has faced tougher competition throughout his career, including Paulo Thiago, Dan Hardy and Chris Leben.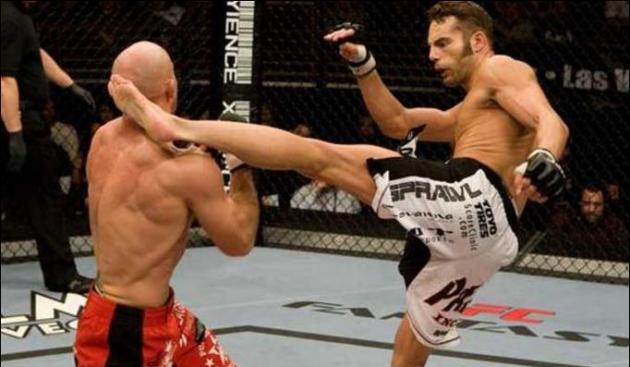 sports.wheretobet.com
This is going to be one of the best fights on the card, as these two will put on a show.
I expect the fight to be largely contested on the feet. Once Brown realizes that Swick is too much to handle in the striking department, he will attempt to drag him to the ground.
Swick will fend off Brown's takedowns and continue to batter him with strikes. Brown's chin will hold up, but it will not save him from losing.
Prediction: Swick def. Brown via decision