10 Candidates for New York Mets Manager Job If Terry Collins Doesn't Fix Things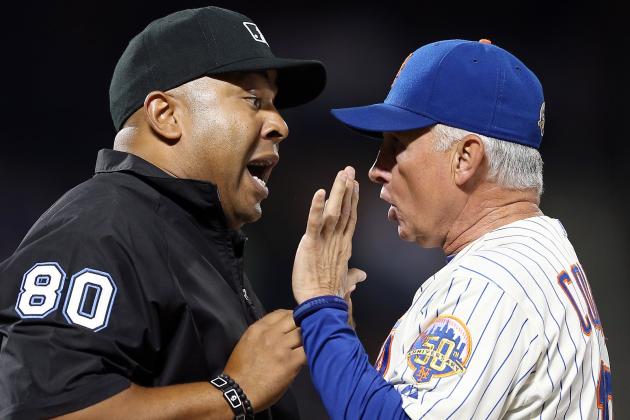 Elsa/Getty Images

If actions speak louder than words, then the New York Mets' front office and Mets fans should not be overly impressed with the job that Terry Collins has done.
Yes, he was not been dealt a very talented team, but Buck Showalter and Joe Maddon have gotten the most out of their mildly talented squads.
Do I think he should be dealt the axe and blamed for their penchant for second-half collapses? No, because he operates professionally and seems to genuinely care about the performance of the team.
On the flip side, in a performance-based industry such as baseball, more credence should be put into success and the Mets have not played well during his tenure.
It is looking like this season will be similar to last season's 77-win debacle, which puts some pressure on Collins to lead the team to an improvement next season.
In the event that Collins does not please the front office, here are 10 candidates that could potentially replace him.
Note: The only report regarding the status of Terry Collins' job stated that he is safe (via New York Post)
Begin Slideshow

»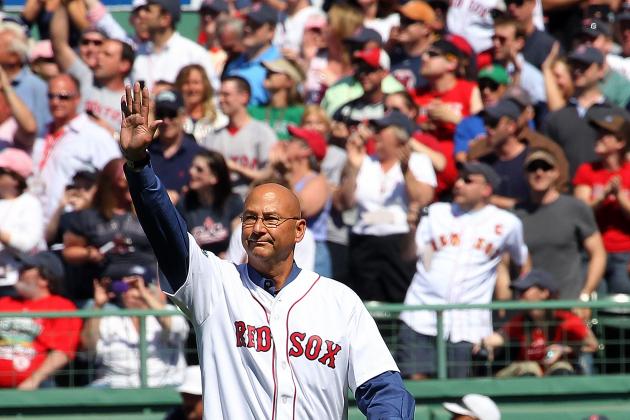 Jim Rogash/Getty Images

There is no better example of how a manager can fall out of favor in his town than Terry Francona.
The man that not only led the Boston Red Sox to their first World Series title in 86 years, also led them to another one three seasons later.
Francona quickly lost touch with his team during its epic September collapse last season. They went from owning one of the best records in all of baseball to outside the playoff race in a very short period of time.
During the 2004 run, Francona was praised for his ability to motivate a veteran team that had suffered a devastating ALCS loss the previous season to the New York Yankees—not an easy task.
Suddenly he was being bashed for not punishing John Lackey, Josh Beckett and Jon Lester for drinking beer in the clubhouse.
He clearly has experience winning baseball games, but with the youthful roster of the Mets, he is probably not the best option should New York falter again.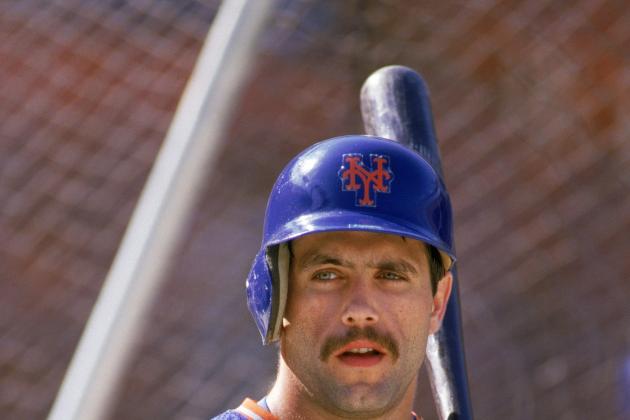 Rick Stewart/Getty Images

By now, most Mets fans have seen at least one of the clips of Wally Backman absolutely losing his mind during confrontations with umpires.
He is currently the manager of the Triple-A Buffalo Bisons.
Backman has a knowledge of most of the best prospects in the Mets system, which is certainly a plus considering that New York has fielded such a young team.
He has earned a reputation as a hard-nosed player dating back to his days as the second basemen with the 1986 World Series club.
Unfortunately, he has also earned a reputation as a man with questionable morals. Backman has had troubles with the law which has cost him managerial jobs in the past.
That is a significant strike against him—unless the front office is unfazed by his past, which is a possibility.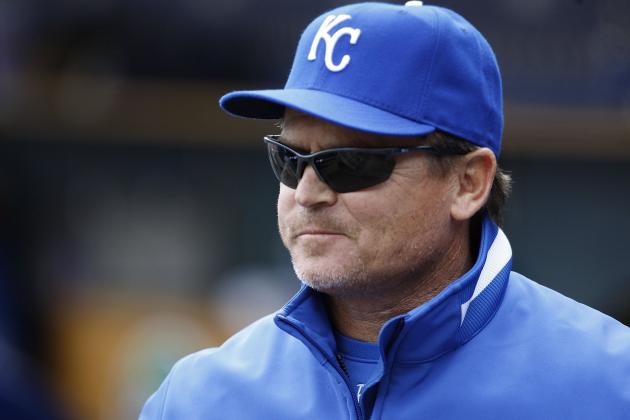 Leon Halip/Getty Images

While most of these candidates are regarded as laid-back, "player's managers", John Gibbons is quite the contrary.
Gibbons is a rather fiery individual, and he had a few incidents with his players while he was the manager of the Toronto Blue Jays.
On one occasion after a disappointing loss, he reportedly challenged Shea Hillenbrand to a fight in the clubhouse.
Gibbons was able to lead the Blue Jays to a second-place finish in 2006, which was a pretty significant accomplishment. But he did not improve on that finish and was ultimately fired.
J.P. Ricciardi—who currently works in the Mets' front office—hired John Gibbons, which mean Gibbons does have a connection to the organization, but he was also fired by them, which suggests that Ricciardi's influence may only go so far.
He is not likely to be one of the first choices, but he has the credentials and the fiery persona that could end up coming into play in a year or so.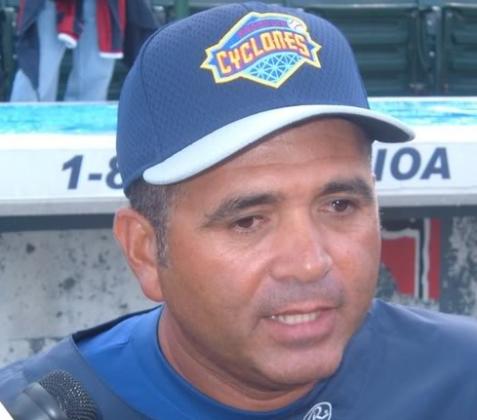 Most Mets fans are familiar with the last name because his brother, Edgardo, was one of the finest second basemen in Mets history.
Edgar was a pitcher in the minor leagues before making his name as a successful manager at the low-levels of the farm system.
He managed the Kingsport Mets in 2000, Brooklyn Cyclones in 2001, 2007 and 2008 prior to managing Savannah Sand Gnats in 2009 and the St. Lucie Mets in 2010.
He led the Cyclones to league titles in 2001 and 2007.
It is a bit curious that he has not been moved above the Single-A level despite his success, but he has been in the system long enough to warrant a promotion to the upper levels.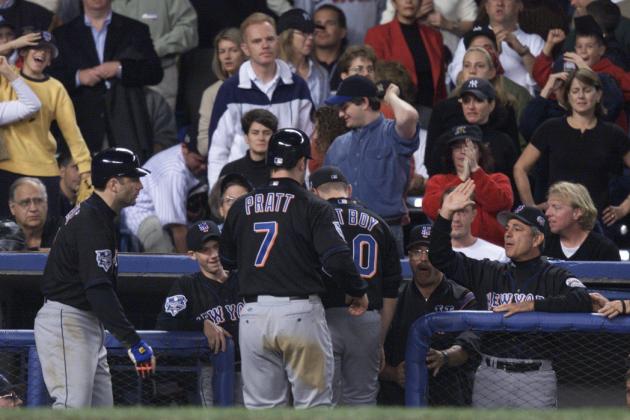 Jed Jacobsohn/Getty Images

Now this is purely speculation and comes from left field, but Todd Pratt seems like he would make a great manager.
Sure, he has zero experience as a manager, but so did Robin Ventura, and he has done just fine since taking over in Chicago for Ozzie Guillen.
Pratt was a career backup catcher but was always an enthusiastic player even when he was buried behind Mike Piazza on the depth chart.
He hit one of the most dramatic home runs in franchise history when he sent the Mets into the NLCS in 1999 by defeating the Arizona Diamondbacks with a walk-off.
Would anybody expect it? No, but sometimes the best moves do not make the most sense on paper.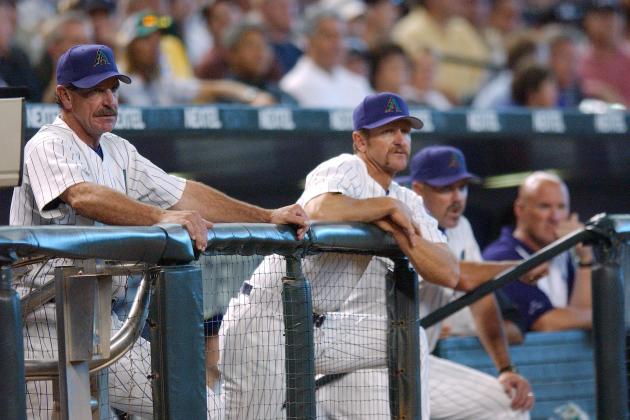 Barry Gossage/Getty Images

You know it's a tough business when you get fired after three 84-plus win seasons including two first place finishes and one World Series title.
That is precisely what happened to Bob Brenly in 2004 when he was fired after beginning the season 29-50 in Arizona.
Now he is a radio analyst for the Chicago Cubs, but he certainly should be given another opportunity considering how well he led the veteran-filled Arizona Diamondbacks over the New York Yankees in the 2001 World Series.
He is not known as a disciplinarian, but he is a proven winner and knows the game as well as anybody.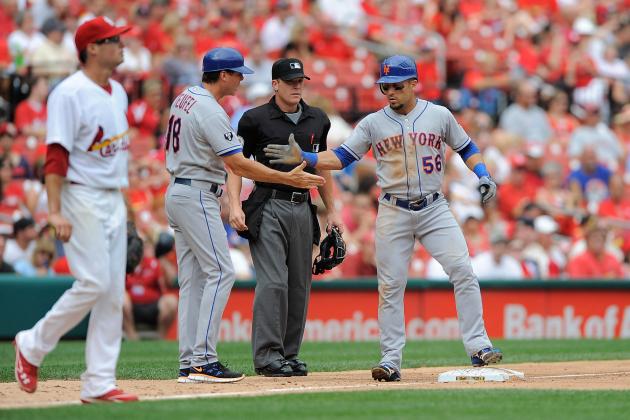 Jeff Curry/Getty Images

Teufel has been a coach in the Mets organization since 2001.
He began as the manager of the Brooklyn Cyclones, then was promoted to the St. Lucie Mets.
After being replaced by Gary Carter, he became the manager of the Savannah Sand Gnats. He then continued to progress through the Mets' farm system, moving up to the Binghamton Mets and ultimately the Buffalo Bisons.
The Greenwich, Connecticut native is currently the third base coach for the Mets and was also a representative for the team during the MLB Draft.
The front office clearly thinks highly of him to continue to offer him jobs at different levels, and it would not be surprising if he is in the conversation to be the possible heir to Collins.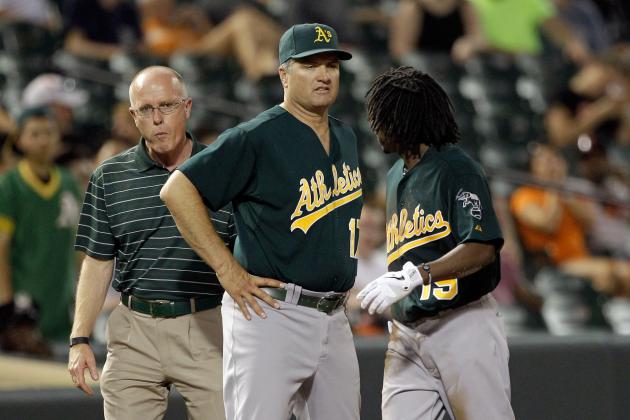 Rob Carr/Getty Images

Geren is currently the bench coach for the Mets, which technically makes him the closest man to getting the job.
On a serious note, he was not very successful during his managerial tenure with the Oakland Athletics.
His best season was an 81-81 record in 2009.
Additionally, he was not very popular in the clubhouse, considering that Brian Fuentes and Huston Street both publicly ripped him for his style.
Street told Susan Slusser of The San Francisco Chronicle that Geren was his "least favorite person in sports from ages 6 to 27."
Not exactly the best feedback about a skipper, but Geren has not had any issues with the current Mets roster, and this could put him as a leading candidate for the managing job.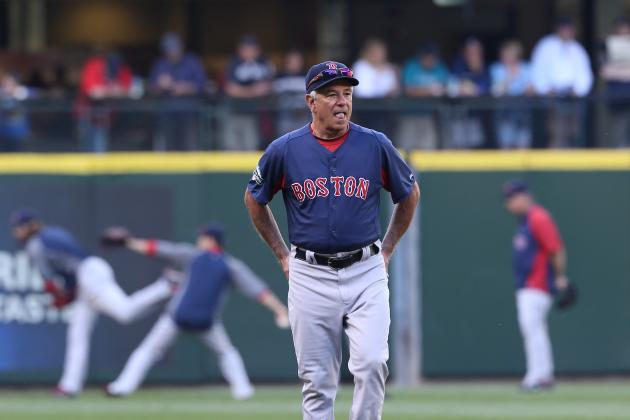 Otto Greule Jr/Getty Images

Regardless of how bad this season went for Bobby Valentine with the Boston Red Sox—and it has been pretty brutal—Mets fans will never forget how much he brought to this organization.
He led them to their only back-to-back playoff trips in franchise history in the 1999 and 2000 seasons.
Those teams were basically composed of Mike Piazza, Al Leiter and a bunch of role players. Valentine was a master tactician and knew how to get the most from their mildly talented players.
Most Mets fans would gladly take back Valentine in a heartbeat, considering he represented a happier time for this fanbase.
If the Red Sox dismiss him after the season—which is not far-fetched considering the latest incident—I would not be surprised if he took 2013 off before re-joining the Blue & Orange.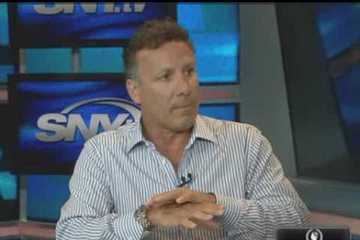 Photo is credited to Metsmerizedonline.com
Ojeda is the second player on this list that has never had any managerial experience. He was the pitching coach for the Brooklyn Cyclones in 2001 and Binghamton Mets in 2003 but has not been a coach in the organization since then.
The left-handed pitcher had a very successful career winning 115 career games and was part of the 1986 World Series-winning team.
Ojeda is extremely lucky that he is in good health considering he was apart of the 1993 boating accident which took the lives of Cleveland Indians pitchers Steve Olin and Tim Crews.
He has been part of the Mets since 2009 when he began working for SNY and contributing pre- and post-game commentary with Chris Carlin.
He is extremely knowledgeable and has terrific insight on the games. It would be nice to see him get a chance as a coach again and perhaps as a manager.