Tim Tebow vs. Cam Newton: The Matchup We Want but Will Not Get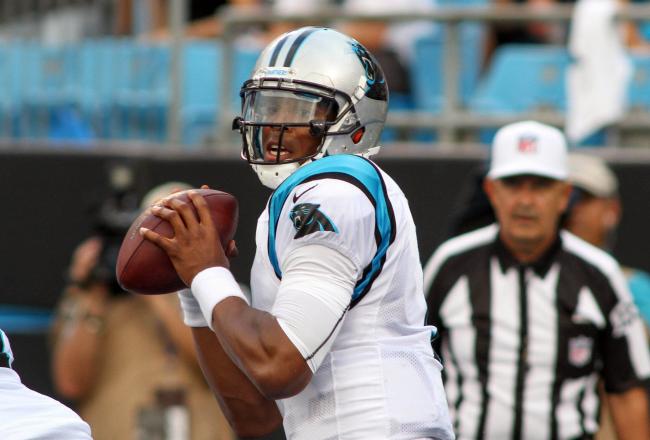 Jeremy Brevard-US PRESSWIRE
When the 2011 season concluded, many fans looked ahead to the next year. Some looked ahead to certain games, while others looked at different matchups.
For Carolina Panthers fans, one of those matchups featured a game against the Denver Broncos, who had clinched a division title behind Tim Tebow.
Tebow earned an extraordinary amount of praise from the media, ESPN's Skip Bayless being his most ardent supporter, for winning games without playing very well. Meanwhile, in Carolina, Cam Newton was breaking records and setting the bar for rookie quarterbacks but led his team to only a 6-10 finish.
Story versus story. Heisman winner vs. Heisman winner. Champion vs. champion. The stage was set for November 11, when these two competitors would collide at Bank of America Stadium.
However, that anticipated matchup will not happen. Well, not in the way it was supposed to, anyway.
Denver acquired future Hall of Famer Peyton Manning in free agency and afterwards traded Tebow to the New York Jets. Now, Tebow versus Newton will not happen in November. Instead, fans will get a consolation prize of sorts when the Panthers take on the Jets at MetLife Stadium this Sunday.
The luster is no longer there, as it has been made clear what Tebow's role is with the Jets, and while he will most likely be featured in several Wildcat formations, it will not be the same as going head to head with Newton.
What made this game so appealing were the background and skill sets of these young men. They both shared similar paths, yet their professional careers have diverged. It can be assumed that by the time Tebow takes the reigns on every snap Sunday evening, Newton will be on the bench, finished for the night.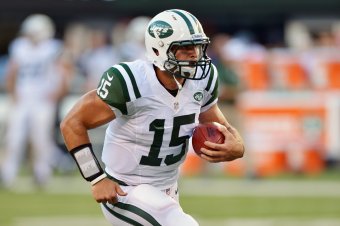 A game with Tebow starting against the Panthers would have been interesting.
Drew Hallowell/Getty Images
But what if this game featured both quarterbacks throughout the whole contest? What if both of them were the respective starters for their teams? What if the game were not a meaningless preseason affair?
Some would ask, "What if Tebow could be more efficient as a passer?" Fair point, but the man made his mark by doing the unthinkable and winning without being conventional.
Given Carolina's defensive woes of late, Tebow may have made things interesting.
That being said, Newton has been improving his game and looks tremendously better as a passer in his second season. He was very effective in his last outing against Miami, and there is no doubt that trend will continue.
So, we have Tebow on one side making plays more so with his legs and a lot of luck. On the other, there is Newton, who is finding his receivers, making plays with both his arms and legs, and showing growth as he continues his career in the NFL.
If this game were going to be played the way many expected it to be played, then it may have been a high-scoring shootout...or a game of ground and pound, in Tebow's case.
Unfortunately, Carolina fans and to a lesser extent Denver and New York fans will get a watered-down version of what would have been entertaining football and sparked debate for the following or so.
It leaves a lot to wonder what might have been.
Instead of a Tebow-led Denver team arriving for a game in November, it will be Manning and the return of former Panthers head coach John Fox, and that is about the end of the intriguing storylines, though Manning vs. Newton should be a good one in its own right.
There will be many interesting games pitting Newton against some of the best quarterbacks in the league. Games with the aforementioned Manning, his brother Eli, Michael Vick and rookie newcomer Robert Griffin III all carry high levels of interest, yet there was something about a Tebow-versus-Newton game that separated it from the rest.
It is hard to say if this matchup will ever take place the way it was meant to be played. A lot may depend on Tebow developing more as a passer.
If and when that day comes, Newton and the Panthers will be ready and waiting.
As will everyone else.
This article is
What is the duplicate article?
Why is this article offensive?
Where is this article plagiarized from?
Why is this article poorly edited?

Carolina Panthers: Like this team?