Jerry Kramer Shunned Once Again by the Pro Football Hall of Fame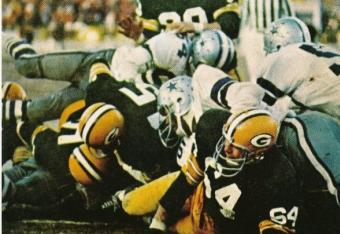 When I first heard the news about the two individuals the Seniors Committee nominated to become part the Class of 2013 for the Pro Football Hall of Fame, I had a number of reactions.
I was exasperated. I was agitated. I was confused. But I was also somewhat happy after further reflection. The reason I was angered was because, once again, Jerry Kramer won't get a chance to become a member of the Pro Football Hall of Fame. An honor Kramer so richly deserves.
I have had a number of readers ask me which Vince Lombardi-era Green Bay Packers who are not in the Hall of Fame, deserve to be in Canton.
First of all, I realize that there are a number of players associated with that era who are already in the Hall. Ten players in fact. There is Jim Taylor, Ray Nitschke, Forrest Gregg, Bart Starr, Herb Adderley, Willie Davis, Jim Ringo, Paul Hornung, Willie Wood and Henry Jordan.
Of course, there was also Lombardi himself, who was inducted a year after his death.
But when I respond to readers, my answer is the same. Three more Lombardi-era Packers deserve to be in the Hall too. They are G Jerry Kramer, G Gale Gillingham and LB Dave Robinson.
I know some have mentioned LT Bob Skoronski as well, but although Skoronski graded out the best week after week for the most part by the coaching staff, he was overshadowed by his offensive linemates. Bob was never named All-Pro, and he was selected to only one Pro Bowl. But Skoronski was also Lombardi's offensive captain.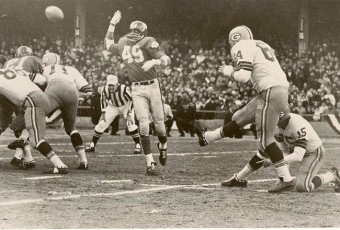 I always thought (and still believe) that Kramer deserves to be in Canton before either Gillingham and Robinson.
Robinson didn't become a Packer until 1963, while Gillingham first joined the Pack in 1966. Up to that point, the Packers had already won two NFL titles for Lombardi and Kramer played a big part in the second championship.
The Packers won the 1962 NFL Championship Game 16-7. The margin of victory was three Kramer field goals.
The weather would not be an ally for Kramer that day while he was kicking, as the wind was gusting at up to 50 miles per hour at times. The temperature was 13 degrees, but it seemed much colder due to the wind.
Still, Kramer did his job, both as a kicker and as the starting RG for the Pack that day.
Kramer was drafted by the Packers in 1958, which turned out to be the best draft class in Green Bay history. Taylor and Nitschke were also in that draft class and both ended up in Canton. Kramer should have joined them a long time ago.
Now, I am very happy for Robinson about his nomination. He had a great career as a Packer, as he was All-Pro three times and was also named to three Pro Bowl teams. Robby was part of the best linebacker unit in the NFL for a number of years as when he played with MLB Nitschke and fellow OLB Lee Roy Caffey.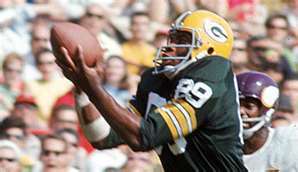 Robinson always seemed to make big plays as he roamed sideline to sideline with his agility and strength. Robinson had 21 career interceptions for the Packers and it was he who recovered Johnny Unitas' key fumble late in the 1966 season vs. the Baltimore Colts in Baltimore to help clinch the Western Conference title for the Pack.
I am happy for Dave. I hope he is part of the Class of 2013.
I also think Gillingham deserves a place in Canton. Gilly was an All-Pro six times and was named to five Pro Bowls. Gillingham played LG when Kramer was with the Packers, but when Kramer retired after the 1968 season, Gillingham moved to RG.
For some ridiculous reason, head coach Dan Devine moved Gilly to DT for the 1972 season, but Gillingham hurt his knee early in the year. Gillingham moved back to RG in 1973 and was dominant once again.
Unfortunately, Gillingham died last year at age 67 from a heart attack lifting weights at home.
So, both Robinson and Gillingham have to the resumes to be in Canton. But, although their accolades were great on the football field, Kramer deserves to be in Canton before either of them.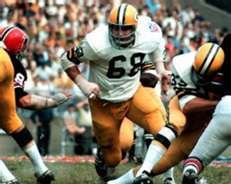 Why? Kramer was an All-Pro six times. He would have been named to even more All-Pro teams if not for injuries and illness. Kramer was named to the NFL's 1960s All-Decade team. He was also named to the NFL's 50th Anniversary team. He is the ONLY member of that squad not in Canton.
Also, the power sweep was the signature play for Vince Lombardi and his Packers. Kramer was a key component of its success. The final drive of the "Ice Bowl" was the signature series of the Lombardi Packers and cemented their legacy.
Kramer again, had a huge role in that. The Bart Starr quarterback sneak in the "Ice Bowl" was led by the signature block of the Lombardi era. To many, it was the greatest block in NFL history. It was Jerry Kramer that made that block.
I'm not the only one who feels this way. In fact, one of the biggest names in Pro Football feels the same way.
Steve Sabol from NFL Films, who saw his father Ed get inducted into the Hall of Fame last summer, wrote about Kramer in the summer of 2010 as he was pinch hitting for Peter King in his Monday Morning Quarterback column for Sports Illustrated.
Sabol wrote in a column titled, "Best Player Not In the Hall Of Fame: Jerry Kramer,"
He was the lead boulder in the avalanche that was the Packer Power Sweep. In the 1962 Championship game in Yankee Stadium, he kicked three field goals through the bitter wind to provide the winning margin over the Giants, 16-7. In the Ice Bowl, he became the most famous right guard in history with his goal-line block on Jethro Pugh; so celebrated that some people think the deodorant was named for him. He endured 23 operations. He was All-Pro five times (actually 6 times, as Kramer was 2nd team All-Pro in 1968). And finally, when the NFL celebrated its 50th anniversary, the Hall of Fame selected its All-Time Team and Jerry Kramer was the guard. He was a striver, a man of straight ahead will and determination who epitomized the essence of Vince Lombardi's Packers.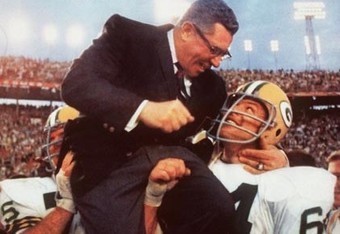 Then you have one of the top 10 shows on NFL Network called The Top 10 List of Players Not in the Pro Football Hall of Fame. Kramer ended up being No. 1 on that list. That certainly does not surprise me.
Plus, there are all the other Pro Football Hall of Famers that feel the same way. That is quite a list of Hall of Fame players. The recommendations kept pouring in too.
In fact, Randy Simon of the Galliton Group put together a great book about Kramer that he sent the Seniors Committee of the Pro Football Hall of Fame.
Even with all of those endorsements and all the efforts done by Simon and especially Jerry's daughter Alicia, the Seniors Committee did not nominate Jerry.
Something is wrong with the voting process at the Pro Football Hall of Fame. I would suggest three changes. The Seniors Committee needs to rotate on an annual basis to have a fresh aspect about the senior nominees.
Secondly, the the Seniors Committee should be allowed to nominate three individuals, as opposed to two.
Finally, the voting membership of the Hall needs to be changed. Right now, there are 44 media members who vote. The voting should also include a number of players/coaches who have been elected to the Pro Football Hall of Fame.
The bottom line is that the voting process at the Pro Football Hall of Fame is flawed. The fact that Jerry Kramer still isn't in Canton tells you all you need to know.
This article is
What is the duplicate article?
Why is this article offensive?
Where is this article plagiarized from?
Why is this article poorly edited?

Green Bay Packers: Like this team?