7 NBA Free Agents Who Will Thrive in Spite of Fewer Minutes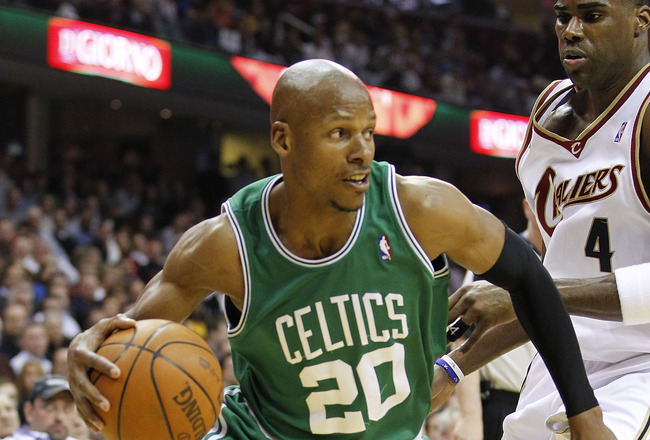 Gregory Shamus/Getty Images
Like the Pride Lands, the NBA has its own "Circle of Life." Young players develop into stars, stars evolve into superstars, superstars age to become overpaid veterans, and overpaid veterans either retire or seek out smaller roles, ideally on contending teams.
Granted, there's nothing hard or fast about this cycle, though it remains as prevalent in The Association as ever. One need look no further than this summer's free agent frenzy to figure that out. The class of 2012 was short on young stars and in-prime superstars. You can count Deron Williams, Eric Gordon, Roy Hibbert, Brook Lopez and Nicolas Batum on one hand—but long on quality veterans, particularly those who are now better suited to bench duty.
These seven once-and-former studs (including six All-Stars) will step into just such niches this season, and should be all the better for it.
Ray Allen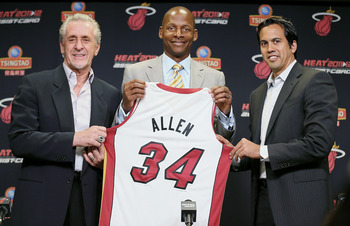 Mike Ehrmann/Getty Images
For reasons that Adrian Wojnarowski of Yahoo! Sports knows better than most, Ray Allen opted for less money and less playing time with the defending-champion Miami Heat over a return to the Boston Celtics, with whom he enjoyed a fantastic five-year run.
The move seemed like a bit of a cop out at first—Jesus Shuttlesworth going for the "if you can't beat 'em, join 'em" approach—but comes off as anything but egregious upon second glance. For one, Allen should benefit from the reduced workload. He's still as deadly a sharpshooter as ever, but at 37 and coming off ankle surgery, he can hardly be expected to play big minutes.
The Heat won't have such designs for him. All they need Allen to do is stand in the corner and jack up three-pointers as LeBron James and Dwyane Wade draw the attention of opposing defenses.
If Ray can manage that much, he'll be able to hold his head high as a key cog in Miami's championship machinery.
Of course, the same might've been said if he'd stuck around in Boston. But given the way the C's treated him, his Cold War with Rajon Rondo and the landing of Jason Terry, Allen certainly could've done worse than take his talents to the warmer, more comfortable climates of South Beach.
Antawn Jamison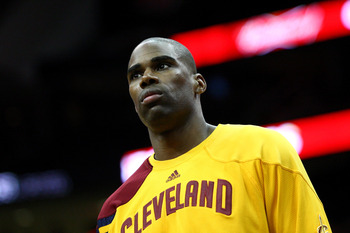 Chris Chambers/Getty Images
Antawn Jamison took a significant pay cut of his own to compete for a championship, though he didn't exactly have to turn down one title contender to get to another.
'Tawn had been entertaining a more lucrative offer from his hometown Charlotte Bobcats, but chose instead to sign with the Los Angeles Lakers at the veteran's minimum.
As well he should've. Jamison is still a capable starter and deserving of a more lucrative contract. At 36 though, he would've seen his talents wasted on a 'Cats team that's all but destined to take up residency in the basement of the Eastern Conference. Of course, it would've been well within his rights to take more money to jack up more shots and score more points in the same city that'd worship the homecoming of a former North Carolina Tar Heel of his stature.
But, to his credit, Jamison is hungrier for victory than he is for money. He's earned nearly $140 million for his basketball talents, though that fortune has been accompanied by all of six playoff appearances in 14 NBA seasons, and nary a trip to the conference finals.
With the new-look Lakers, Jamison will finally have a legitimate shot at embracing the Larry O'Brien Trophy. What's more, he'll get to rest his body a bit as the leader and top scoring threat of LA's second unit.
And, if all goes according to plan, he'll have a shiny bit of jewelry to compensate for his reduced salary.
Elton Brand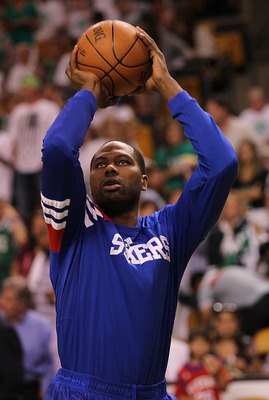 Jim Rogash/Getty Images
Speaking of over-the-hill power forwards, Elton Brand will have the opportunity to reinvent himself once again, this time with the Dallas Mavericks.
Brand was cut loose by the Philadelphia 76ers via the amnesty clause and promptly snapped up by the Mavs, presumptively as part of a plan to mail in the upcoming season in preparation for next year's superb free agent class.
In the meantime, Brand should be plenty motivated to prove that he's more than just some washed-up waiver-wire casualty. He managed to stay relatively healthy after suffering through a shoulder injury during his first year in Philly, but seemed increasingly out of place amongst a roster of up-and-coming youngsters looking to run and defend their way into the playoffs.
Now, the former Clippers All-Star will spend his time backing up Dirk Nowitzki and anchoring a bench mob that also counts Vince Carter and Delonte West among its members. Brand won't make the Mavs a title contender in the West, but he will help to keep them in the playoff picture, at the very least, while they prepare to retool once more next summer.
Jamal Crawford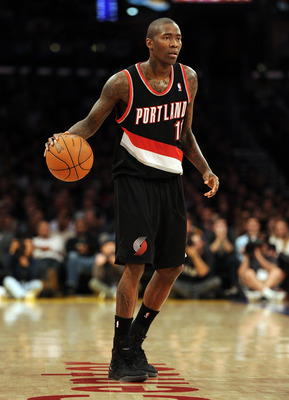 Harry How/Getty Images
The Clippers could've assembled two-thirds of the crew that once graced the cover of SLAM magazine had they put in an amnesty bid for Brand to accompany their trade for Lamar Odom.
Instead, they spent a solid chunk of capital on Jamal Crawford...not that they were necessarily interested in bringing Brand back, but the possibility was still so tantalizingly close.
In any case, Crawford will assume a role as reserve gunner, much in the same way he has since he first landed with the Atlanta Hawks in 2009. Ideally, he'll be asked to back up a healthy Chauncey Billups at shooting guard and, if need be, fill in if Mr. Big Shot's Achilles acts up again. The Clippers won't need him to create (read: hog the ball) so long as he's playing next to two All-Star point guards.
If Crawford can bounce back from a forgettable year with the Portland Trail Blazers (38.4 percent from the field, 30.8 percent from three), he'll find himself back in the playoffs for the third time in 12 years, perhaps even on the way to the Western Conference Finals.
Grant Hill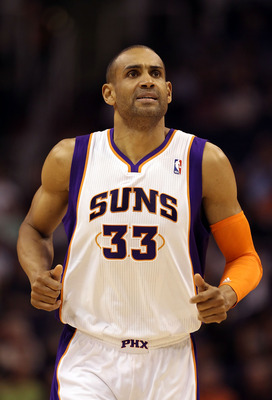 Christian Petersen/Getty Images
Crawford won't be the only new Clippers signee due to shine in a reserve role. He'll be joined in that regard by Grant Hill, who seemingly spurned an opportunity to team up with Steve Nash on the Lakers in favor of foiling curses across the hall.
Because if there's any player in the NBA who knows a thing or two about supposed hexes, it's Grant Hill. And by hexes, I'm of course referring to Hill's haggard ankle, which ravaged his career in Orlando before a recent five-year resurrection in Phoenix.
How Hill's ankle holds up in LA—where the Clips' history of handling injuries has been something less than spotless—is anybody's guess at this point. That being said, Hill's savvy, scoring and perimeter defense will be welcome additions to the Clippers' collective repertoire, especially behind a similarly-skilled player in Caron Butler at small forward.
If Hill can contribute consistently off the bench in LA, then the Clippers may well be able to defy their tortured past (and their Vinny Del Negro'd present) with a bright future behind one of the deepest rosters in the NBA.
Jermaine O'Neal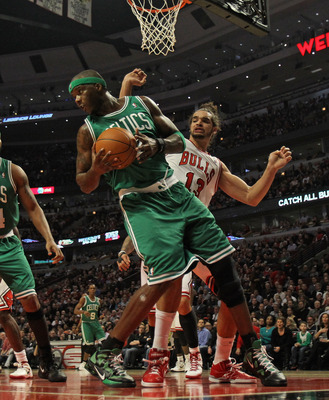 Jonathan Daniel/Getty Images
Next up on the list of reclamation projects for the Phoenix Suns' training staff: Jermaine O'Neal.
O'Neal spent his last two seasons struggling mightily to stay healthy in Boston, though the Celtics can hardly be blamed for the big man's woes. His problems date back to his days with the Indiana Pacers, during which the wear-and-tear of playing basketball at 6'11 took a massive toll on his playing time and productivity.
Once a perennial All-Star, the 33-year-old O'Neal currently appears to be little more than a shell of his former self, though that could change to some degree in Phoenix. If their medical personnel could bring Grant Hill, Michael Redd and even Shaq back to life, surely they could find a way to make Jermaine O'Neal a useful player again.
For his part, O'Neal won't have to worry about too much pressure to perform with the Suns. He'll likely be playing behind Marcin Gortat, Luis Scola and Channing Frye up front, on a team that's in rebuilding mode and isn't likely to so much as sniff the playoffs this season.
If nothing else, a return to warmer weather should do wonders for O'Neal's aches and pains, whether he actually plays much or not.
Jason Kidd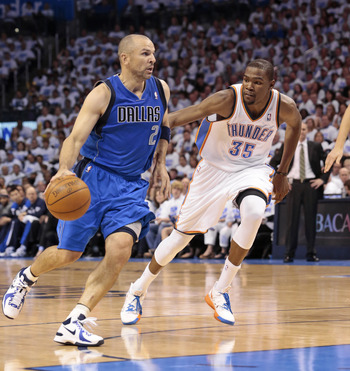 Brett Deering/Getty Images
The end is near for Jason Kidd, who seems to have come to terms with the fact that he's no longer fit to start at point guard in the NBA.
Instead, he'll be backing up Raymond Felton with the New York Knicks. Kidd won't likely be bringing the Larry O'Brien Trophy to Madison Square Garden during his tenure, but at least he'll have a chance to contribute to a now-perennial postseason hopeful while playing fewer minutes as a full-on reserve for the first time in his 18-year career.
As well he should. At 39, J-Kidd is the third-oldest player currently on contract in the Association, behind only fellow Knickerbockers Kurt Thomas and Grant Hill. He's still a phenomenal passer and a solid (if occasional) perimeter shooter, but no longer sports the requisite speed and stamina to play 30-40 minutes a night.
Bring Kidd off the bench for 20-25 minutes, though, and he, Thomas and Marcus Camby will party like it's 1999.
In a good way, of course. Not a lockout-shortened way.
Keep Reading