Arsenal Transfer News: 5 Potential Replacements for Alex Song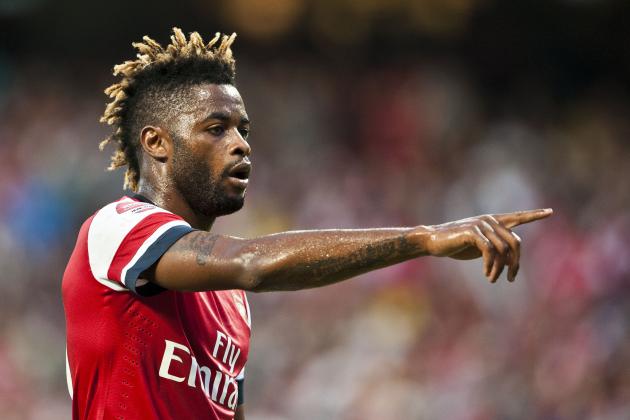 Victor Fraile/Getty Images

Arsenal transfer news has been a real hot topic this summer and the latest development of the ongoing drama will see Alex Song complete a £15m move to Spanish giants Barcelona.
Unlike that of Robin van Persie, Song's transfer has not been a particularly drawn-out process and his sale was finalised fairly quickly. As a result, do the Gunners have enough time to find an adequate replacement?
With the transfer window closing in less than two weeks, Arsene Wenger will have to act soon if he wishes to sign a replacement for Song. Luckily, there are already a number of players allegedly on the boss' radar.
This article identifies these targets, analysing the potential for further transfer activity in what has been a busy summer period for Arsenal Football Club.
Begin Slideshow

»
Manuel Queimadelos Alonso/Getty Images

Real Madrid's Turkish playmaker is widely believed to be Arsenal's top target and it appears likely that he will join on a season-long loan.
While Sahin remains a bright young talent, his growth has certainly stagnated somewhat in Madrid—making just four league games last campaign.
His biggest strength is his passing and in this sense his style of play would seem to be a perfect fit for Arsenal.
However, in my opinion, Sahin is not the like-for-like replacement for Song that the club require. He provides a similar deep-lying creative threat, but defensively he is not as effective as the Cameroonian.
If he can show the kind of form that saw him prosper at Borussia Dortmund, then he will definitely prove to be a great signing for Arsenal.
Nonetheless, I still don't believe he will be able to adequately fill the void left by Song if his protracted move is eventually confirmed.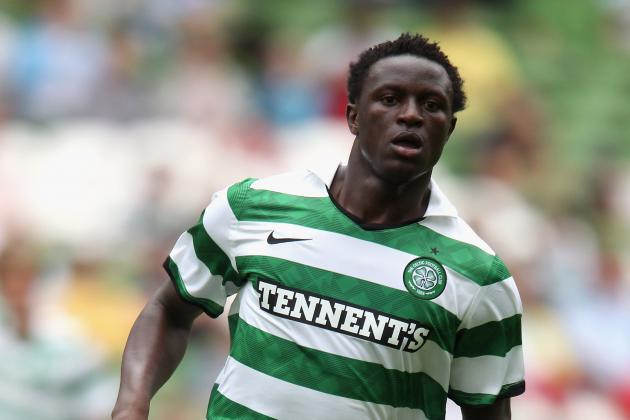 David Rogers/Getty Images

Arsenal were briefly linked with the Kenyan star earlier in the summer and, on paper, he would appear to be a decent replacement for Song.
A strong and athletic defensive midfielder, he also possesses an eye for goal and the necessary composure to make him a hit at Arsenal.
However, at 21 years of age lacks a great deal of experience, which could be a problem as he would be required to slot into the side with immediate effect.
His transfer fee and wage demands would not be much of a stumbling block and, with all due respect, he would most likely be willing to leave Celtic in favour of a move to the Emirates.
But his rawness may prove to be his downfall, rendering him a less appropriate purchase than some of the other names on this list.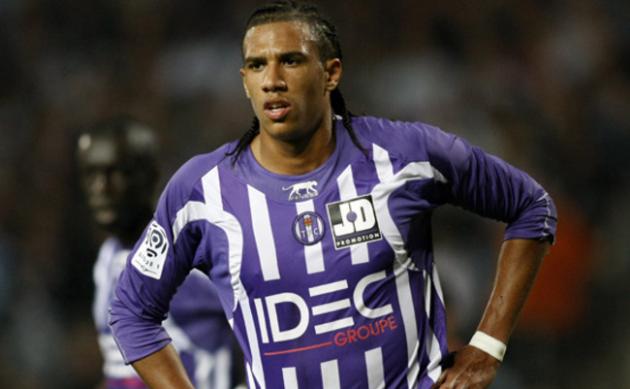 In classic Arsene Wenger style, the Frenchman could be set to raid his homeland for the latest up-and-coming star. And at 24 years of age, Capoue could be that man.
Another combative midfielder, he offers slightly more experience than Victor Wanyama and made his debut for the French national side earlier this year having featured extensively at youth level.
His price tag may be slightly loftier, but the funds acquired from Song's exit alone would more than cover the cost.
With Tottenham rumoured to be interested, Wenger would have to act quickly if he wishes to secure Capoue's signature, though the heightened interest could see a price war ensue.
In that case, perhaps the Gunners should reconsider their options.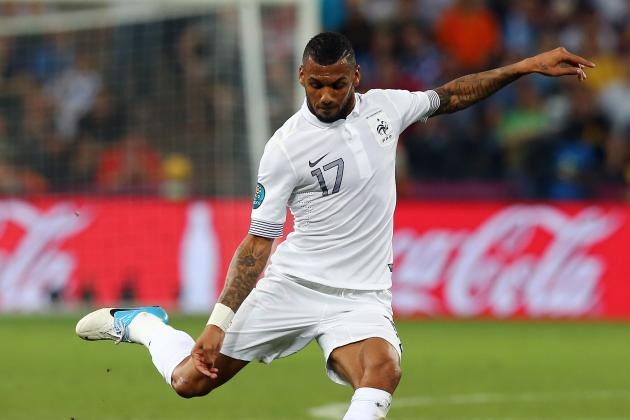 Martin Rose/Getty Images

A similar player to Capoue, though perhaps more cultured in possession.
And despite being two years younger, M'Vila has been a regular fixture in the French team since his debut in 2010. Such big-game international experience makes the Rennes midfielder a more attractive prospect than both Capoue or Wanyama.
However it is that experience that has added to M'Vila's value—considerably so too.
Rennes are rumoured to be seeking upwards of £15m for the 22 year old, and while the Gunners could afford such a fee, it represents a fairly high risk considering M'Vila is yet to prove himself in any of the top European leagues.
Tottenham were apparently tracking him as well, though they have supposedly cooled their interest as of late, opening the door for Wenger to swoop.
If the club could negotiate a more reasonable fee, this would be a great bit of business for Arsenal.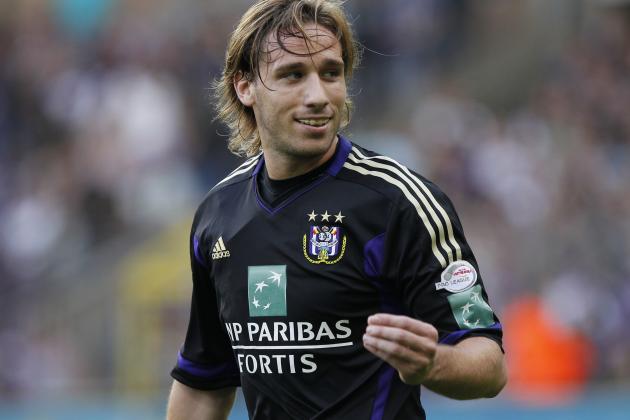 EuroFootball/Getty Images

The Anderlecht captain was linked with Arsenal at the start of the summer, though speculation soon died down. Could the interest be revived in light of Song's move to Barcelona?
At 25, the Argentine certainly has his best days ahead of him, and though he too is unproven in a major European league, he would cost the club considerably less and hence represent a reduced risk.
As well as sound defensive qualities, Biglia possesses the kind of flair that Wenger loves in his Arsenal sides, making him possibly the most natural fit of all. The fact that he has been capped for Argentina, despite playing in one of the less reputable leagues in Europe, is evidence of his skill and quality.
Though perhaps not as gifted on the ball as Nuri Sahin, he is a more suitable substitute for Alex Song, and thus would be an excellent choice should Wenger choose to sign him.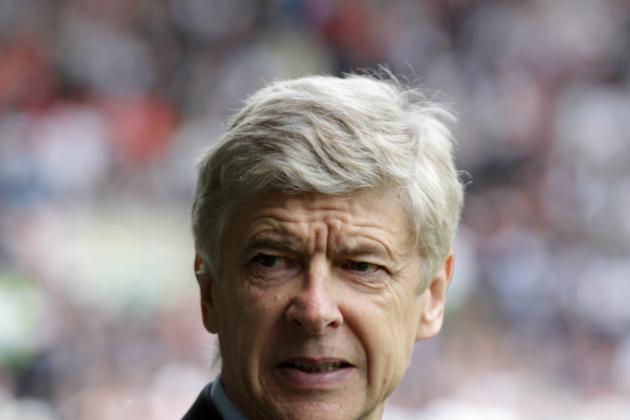 Ross Kinnaird/Getty Images

We've seen this before and we may well see it again. Sometimes Wenger does not feel the need to go out and sign a new face simply to compensate for a recent departure, instead choosing to search for a solution from within.
Though a returning Jack Wilshere is more than capable of atoning for the loss of Song's creativity from deep, he will be required further upfield.
Squad players such as Diaby or Frimpong could deputise, but will need to show an improvement on previous showings if they wish to secure a regular starting berth.
While I admire Wenger's ability to get the best out of his current players, I believe that on this occasion, the club requires a direct replacement for Song.
While Sahin would be a great addition to the squad, his defensive frailties make him an unsuitable candidate. Personally, I would like to see either M'Vila or Biglia arrive at the Emirates—providing a reasonable price can be agreed.
But as ever, I get the feeling that whatever Mr. Wenger chooses to do, it will be the right decision. He has coped with the sale of key players in the past, and will no doubt do so again.
In Wenger we trust.