Robin van Persie Is Far from Being Manchester United's Missing Puzzle Piece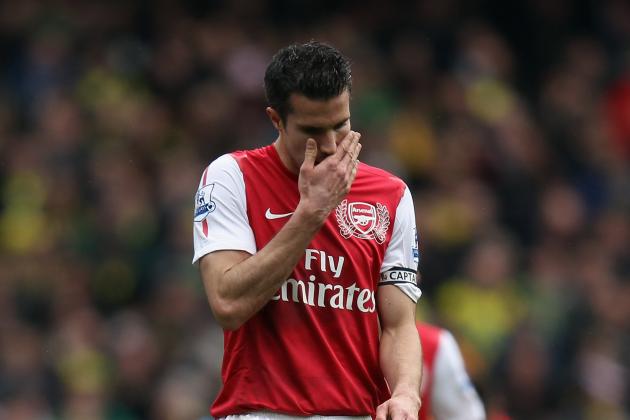 Bryn Lennon/Getty Images

The breaking news this Wednesday was that Robin van Persie agreed to move to Arsenal's great rivals Manchester United (BBC Sport).
Having been strongly linked with Manchester City and Juventus since admitting publicly that he wasn't prepared to extend his contract with the Gunners, he has opted to join Sir Alex Ferguson in United's quest to reclaim the Premier League title.
The general consensus seems to be that United have secured themselves a world-class forward in a major coup, to form a strike partnership with Wayne Rooney that will fire the Red Devils back to the top.
Yet, despite United finishing level on points with champions City last season, their weaknesses were laid bare to all, and van Persie's signing does nothing to allay those deep-lying fears.
Robin van Persie is far from being Manchester United's missing puzzle piece, and here are six reasons why.
Begin Slideshow

»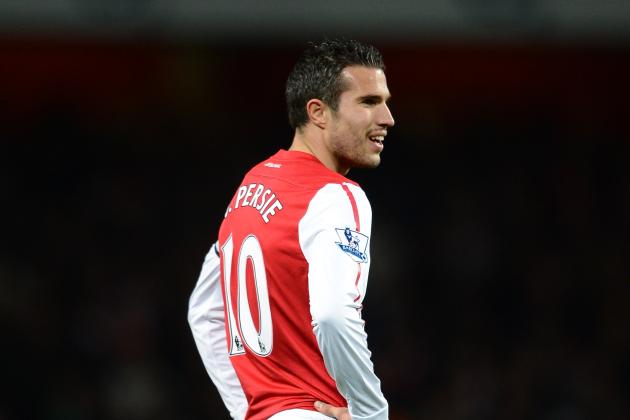 Laurence Griffiths/Getty Images

The first is almost blindingly obvious: van Persie is 29.
That he has signed a four-year contract is secondary—though he will be 33 by the time that contract is over—because he has been signed to provide goals now.
Robin van Persie is a signing that screams present tense. To be the final piece in the United jigsaw, you have to be something much more than that.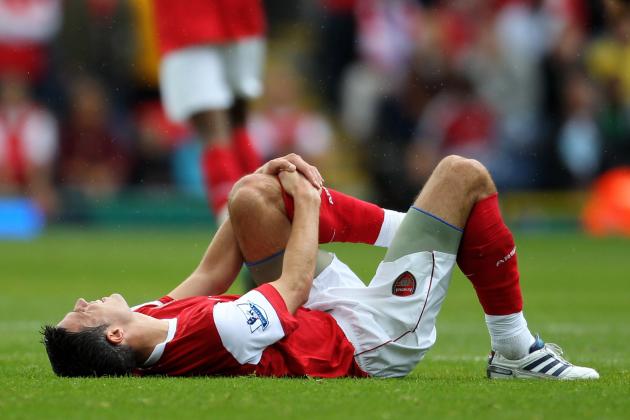 Alex Livesey/Getty Images

Lest we forget, van Persie's injury record is extensive, and surely Sir Alex Ferguson will have taken this into account even before splashing out the £24 million.
Perhaps this is slightly overshadowed by the prolific injury-free season he enjoyed last year.
Of course, there does exist the argument that van Persie may have finally gotten over his injury troubles after a stellar 2011-2012 campaign.
But one bad recurrence and Ferguson's grand plan could all come apart.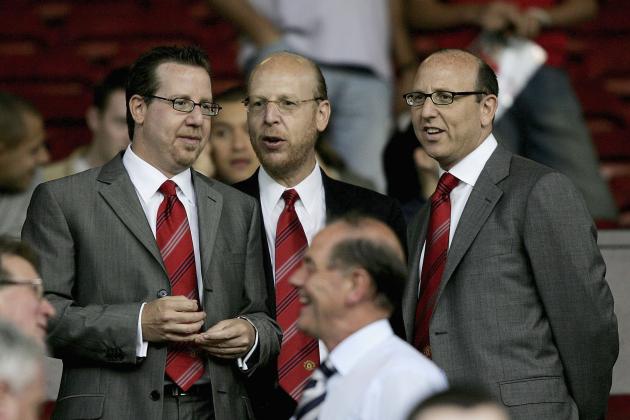 Clive Brunskill/Getty Images

More on the player himself, and the financial burden he will heap onto Manchester United.
Matching the stunning nature of the transfer itself is the eye-gorging wage package van Persie will be afforded at Old Trafford—more than £200,000 a week, if a Daily Mail report is to be believed.
The contract offered to Wayne Rooney in 2010 set a new high for wages at United (Daily Mail), and suddenly van Persie and his salary will be parachuted in onto United's owners.
Perhaps the prize money offered by the Premier League title and a Champions League win will do much to offset the costs, but considering United's competitors and the Glazers' financial situation, this is a significant gamble.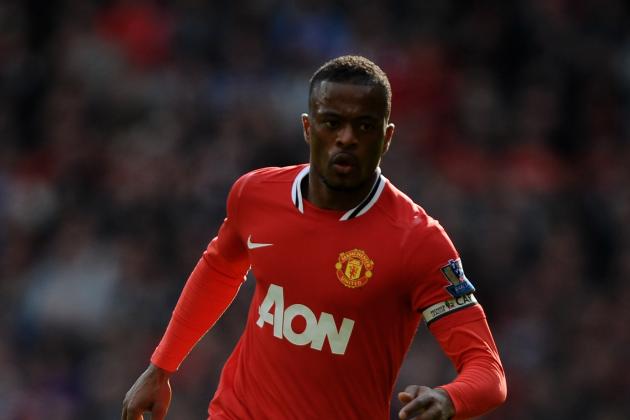 Laurence Griffiths/Getty Images

If United were well-stocked in other areas on the pitch, perhaps this deal would have made more football, even if not financial, sense.
But while van Persie has been brought into a star-studded attack already featuring Wayne Rooney, Danny Welbeck, Javier Hernandez and new signing Shinji Kagawa, the midfield and the defence have always been the areas in need of strengthening.
Consider the aging Ryan Giggs, Paul Scholes and Michael Carrick, and the lack of a forceful all-rounded midfielder in the mould of City's Yaya Toure.
Then consider the slowly creaking defensive partnership of Nemanja Vidic and Rio Ferdinand, as well as the disaster-prone play of Rafael da Silva and Patrice Evra.
Was van Persie a luxury that United couldn't afford?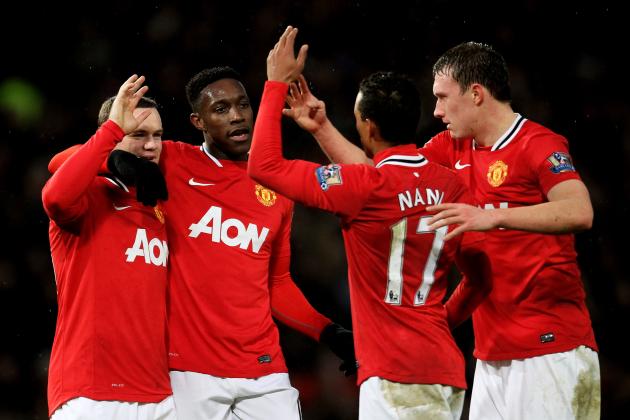 Alex Livesey/Getty Images

Wayne Rooney, Danny Welbeck, Javier Hernandez, Dimitar Berbatov (yup, he's still around), Nani, Antonio Valencia, Ashley Young, Tom Cleverley, Ryan Giggs, Shinji Kagawa.
And now Robin van Persie.
That's 11 options for possibly four to six forward and attacking midfield positions (depending on formation).
One of which will presumably belong to van Persie, and another to Rooney.
Will van Persie slot in alongside Rooney, behind him or in front of him?
Where would this leave the promising trio of Welbeck, Hernandez and Cleverley, and Kagawa, the pre-van Persie big signing of the summer?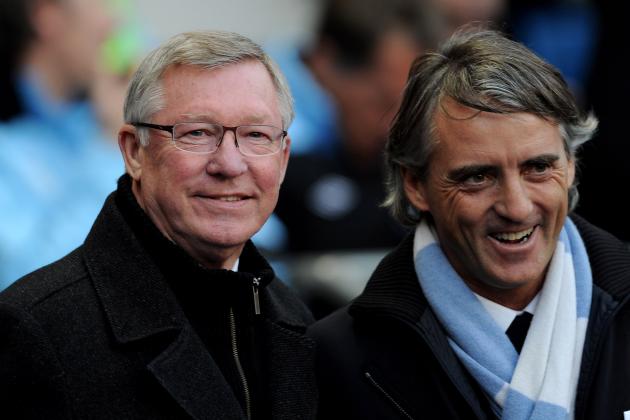 Michael Regan/Getty Images

The optimistic view is that van Persie can provide the catalyst to set United back on their way to English and European dominance.
The cynical view, and the one taken after considering the points already mentioned, is that he is simply a stopgap statement of intent designed to show that Manchester United still retain the competitiveness to poach a world-class forward from a chief rival (Arsenal) and away from another (Manchester City).
Yet van Persie does nothing to solve United's ongoing problems in bridging the age and experience gaps within the squad, and certainly not to their weaker links in midfield and defence.
If van Persie stays for all four years of his contract, he will leave Old Trafford having rigged up more than £60 million in total costs for United—and Ferguson (or whoever may be in place by then) will face the same conundrums in addressing his squad again.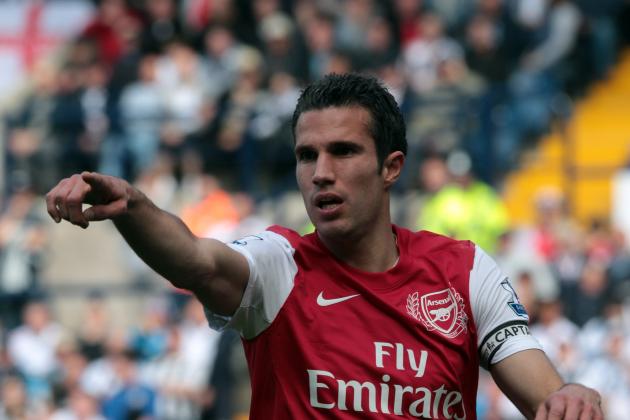 Ross Kinnaird/Getty Images

The above points should be taken in consideration alongside the justified praise for United in securing the signature of Robin van Persie.
If he even comes close to replicating his form for Arsenal last season in a United shirt, he will massively contribute toward bringing success back to Old Trafford.
But that doesn't mean he represents the missing puzzle piece for Sir Alex Ferguson—not even close.
What do you think? Is van Persie a good signing for United, or will Arsenal be better off for letting him go? Let us know your thoughts in the comments below.
Also check out: Arsenal Should Worry More About Song Rumors Than RVP's Departure
For extensive coverage on the Premier League, please check out my Bleacher Report writer's profile. For all things Liverpool—match reactions, opinions et al—please subscribe to The Red Armchair.