It's just preseason, but even so, after the first game, it's apparent that the Tennessee Titans have a lot of work to do in order to compete this season.
The Titans opened up the preseason with a 27-17 loss to the Seattle Seahawks. In that game, we saw Jake Locker lead the team on a stellar two-minute drill, Matt Hasselbeck struggle in front of his former team, the secondary get torched by the Seahawks deep receiving corps and a longshot to make the roster steal the show.
This week, the Titans take on the Tampa Bay Buccaneers, in a game that likely will decide the fate of the starting quarterback position, among other things. Here are some things to watch for in this game.
Locker Looks To Lock Up the Starting QB Job
Locker gets his first career start on Friday. Sure, it's only preseason, but a solid performance with the first-team offense could possibly lock up the starting quarterback job for the second-year player out of Washington.
Hasselbeck threw two interceptions last week against Seattle, while Locker led the Titans to their only points of the first half with a solid two-minute drill. With head coach Mike Munchak likely to choose his starter after this game, both quarterbacks will want to perform on a elite level in this game.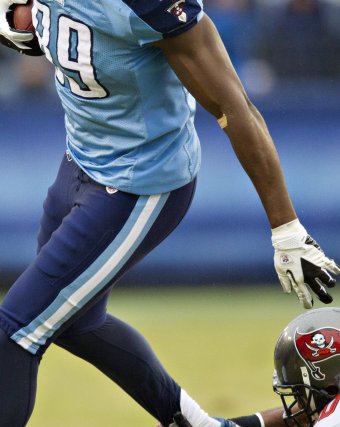 Wesley Hitt/Getty Images
Can the Defense Stop the Pass?
Sure, the defense got two interceptions last week against the Seahawks, but they let them complete 23-of-29 passes for a touchdown. That is not an acceptable completion percentage for a defense to allow.
The short-to-intermediate passing game has killed the Titans in the past, and if they allow the Buccaneers to do the same thing that the Seahawks did, this defense may be in huge trouble.
Reynaud Continues His Battle To Make the Team
Darius Reynaud emerged as an explosive threat after not only running for a 21-yard touchdown in the third quarter, but also taking a punt return to the house. Munchak has said that Reynaud will likely get reps earlier in Friday's game, after taking some snaps with the first team this week in practice (h/t The Tennessean).

Reynaud has proved his worth as a runner and receiver (having played wide receiver in college), but will likely need to prove that he can pass protect in order to stick with the team and get a chance at running back in the regular season. With Chris Johnson and Javon Ringer already set as the first and second running backs, respectively, Reynaud will likely be in a fight with Jamie Harper for the third spot.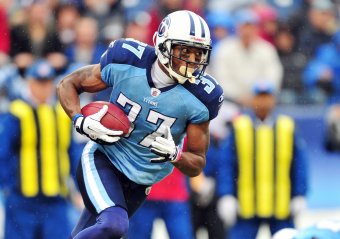 Don McPeak-US PRESSWIRE
Who Will Emerge As the Nickelback?
As good of a training camp as he's had, Tommie Campbell just looked awful in the third quarter, getting beat by Braylon Edwards for a touchdown pass. The secondary as a whole didn't look too good, and the nickelback spot remains wide open.
Despite his struggles, Campbell still is considered a favorite to win the spot, but look for Ryan Mouton, Coty Sensabaugh and Chris Hawkins to continue to battle him for the job.
Will CJ2K Show Up?

Chris Johnson publicly laughed off his struggles in preseason, which may not be a good sign for things to come, at least in the preseason.
Then again, aside from his rookie season, Johnson never really has performed really well in preseason, so maybe his performance shouldn't be taken too seriously. Still, it will be interesting to see whether or not Johnson will show up to this game mentally. If he does, it may just be a matter of whether or not the offensive line actually wants to block for him.