Philadelphia 76ers: Why Trading Andre Iguodala for Andrew Bynum Would Be Huge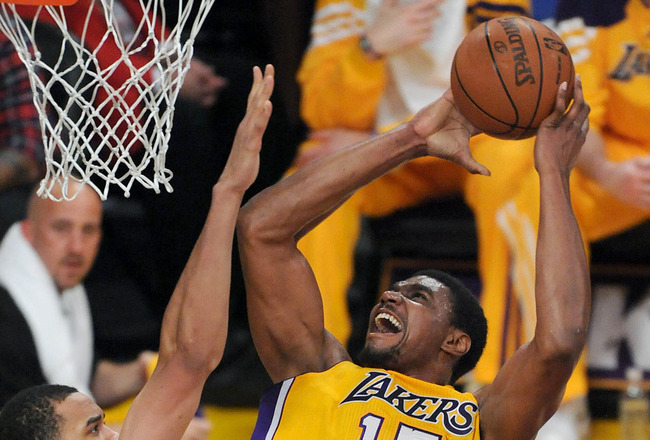 Jayne Kamin-Oncea-US PRESSWIRE
The winds of the Dwight Howard rumor mill are blowing once again, but this time, the 76ers are being swept up in their jet stream.
The latest rumor from Adrian Wojnarowski has a four-team trade, which would give the Lakers Dwight Howard and Al Harrington. The Nuggets would receive Andre Iguodala, the Magic would get Arron Afflalo and Pau Gasol and the 76ers would receive Andrew Bynum.
Rumors of the Sixers' interest in Bynum are nothing new, and the idea of trading Iguodala is not a fresh one either, but essentially trading them for each other is something that is very intriguing.
If it does happen, it will be a major turning point for 76ers franchise, and here are five reasons why.
1. Andrew Bynum Will Be Only 25 Years Old This Year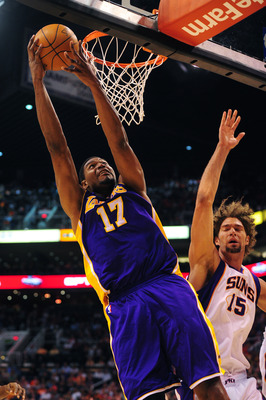 Mark J. Rebilas-US PRESSWIRE
If the Sixers can sign Bynum to a long-term deal (which, if I were the GM, I would make a requirement for this deal to happen), they would be getting arguably the second-best center in the league and definitely a top-five center who is only going to get better.
If you look at every time in Sixers history that the team had a very strong presence at center, whether it be Wilt Chamberlain, Moses Malone or Dikembe Mutombo, it led to at least a finals appearance. Andrew Bynum could be that presence for the next 10 years.
2. Being Close to His Hometown Might Calm Andrew Bynum Down

Andrew Bynum cheap shots J.J. Barea

One of the biggest red flags that have been flying around Bynum is that he is immature and can become a cancer in the locker room. With Bynum being closer to his hometown of Plainsboro (it is about a hour from Philadelphia), it may put him more at ease and allow him to mature more.
Bynum came into the league as a high school player and has been surrounded by different dramas, from the beef between Bryant and Shaq, to the rape charge Kobe faced, to being around Ron Artest, to just the natural distractions one has being in LA.
Although Philadelphia is a big city in its own right, there isn't as much distraction in Philly as there is in L.A..
Not to mention it should help Bynum keep his composure on the court so ugly incidents like the one in the video don't happen ever again.
3. It Is Time for the Sixers to Part Ways with Andre Iguodala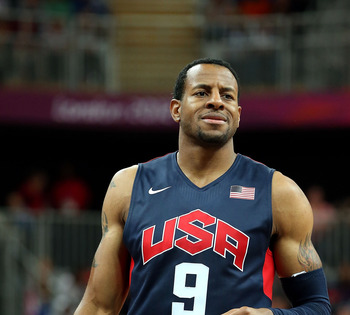 Christian Petersen/Getty Images
Andre Iguodala is entering his eighth season in the NBA, and it is clear he can not be the leader of the team. Although he finally has become an All-Star and is on the Olympic team this year, building a team around Iguodala is something the Sixers brass know will not work. The best return you could get for Iguodala is Andrew Bynum.
Bynum is a game-changer who is coming off one of his best years and will have a greater impact with the Sixers than Iguodala can. The reward if this trade works is just a lot greater than the risk involved.
4. It's Time to See Who Can Be the Next Leader of the Team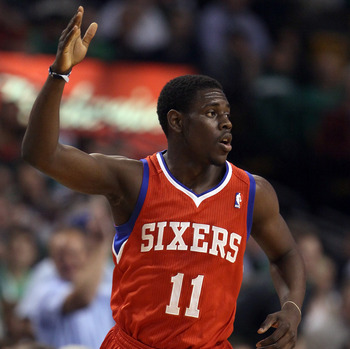 Elsa/Getty Images
Andrew Bynum could become the leader of this team, or it could be Jrue Holiday, Thaddeus Young or Evan Turner. Regardless, there has never been a confident feeling with the idea of Andre Iguodala being the leader of this team, and as long as he is in a Sixer uniform, it will be rammed down the throats of Sixers fans that this is his team.
But if you watch the games, there are only a few moments where you felt like this team was taking their lead from Iguodala. It is time for one of the young guys to step up and see who could carry this team on their back during crunch time.
5. Bynum to the Sixers Would Make the Team Nationally Relevant Again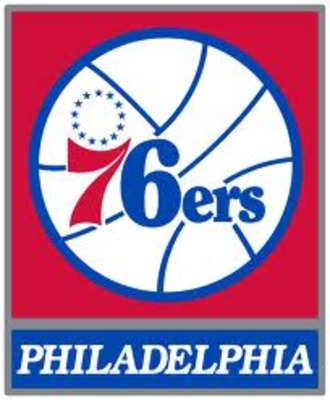 The Sixers did come within a game of reaching the Eastern Conference Finals, but let's not kid ourselves as to why that was: Derrick Rose being out and Paul Pierce being injured led to this team getting seven wins in the playoffs.
I give plenty of credit to coach Doug Collins and to the young Sixer team, but without a bonafide game-changer on this team, the Sixers can forget about getting to the NBA finals anytime soon. There are quite a few guards and forwards that can give you 12.4 or more points per game (60 to be exact, if you go by last year's stats).
But only two centers had more points than Bynum last year, and both of those guys (Kevin Love and Al Jefferson) have been known to play power forward too. Only Dwight Howard and Kevin Love had more rebounds, and Bynum was sixth in the league in blocks.
If the Sixers end up with Andrew Bynum as their starting center, the rest of the league, and possible free-agents-to-be, will pay attention.
Keep Reading

Philadelphia 76ers: Like this team?