Penn State Football: 5 New Schemes in 2012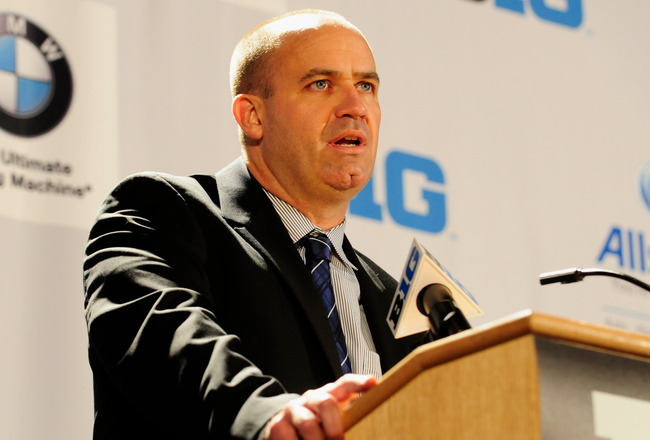 Reid Compton-US PRESSWIRE
Penn State's football program has endured many changes since the beginning of last season. Most are obvious, but some will manifest themselves in the season opener against the Ohio Bobcats.
Of course, I'm talking about schemes and tactics. A new coaching staff brings their own set of beliefs, philosophies and ideas into the Nittany Lion fold. Players on both sides of the ball will need to adjust.
We won't know specifics until they take the field, when Bill O'Brien really finds out with what he's working. Here's what we know so far.
Multiple Offensive Groupings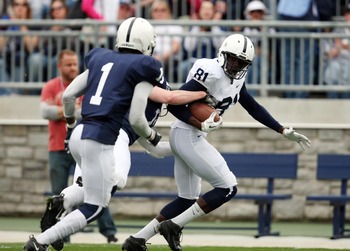 Rob Christy-US PRESSWIRE
According to an interview with Stephanie Loh of The Patriot-News, O'Brien's offense will keep opponents on their toes:
"It's a very personnel-oriented offense [with] many different personnel groupings and multiple formations," O'Brien said. "It's a game-plan offense so we're gonna look at who we play and say, 'Here's what they do on defense, and here's what we're going to do to try to attack that.'"
This should excite Penn State fans. Their offense will be jumbled to start the year because of the number of players who opted to transfer in light of the NCAA's sanctions.
Fans should expect to see Penn State mix up their personnel groupings on a regular basis. O'Brien likes to test a defense's versatility by matching up all sorts of packages against the defense's formation.
Different Players Playing Different Positions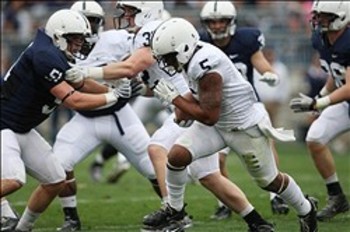 Rob Christy-US PRESSWIRE
Loh's report also quotes O'Brien's idea about player position:
"I had three kids who could play more than one position, which allowed me to keep the same group on the field and play multiple formations. So people never knew if we were three [wide receivers] or a tight end and two wides."
This doesn't mean Matt McGloin is going to play wide receiver or anything crazy like that, but you will see Penn State's athletes lined up all over the field. The main goal of an offense is to score and mismatches are the name of the game.
O'Brien isn't afraid to stray from the vanilla offense that his predecessors were criticized for using. He will roll the dice and he will do so with a variety of looks.
Man to Man Defense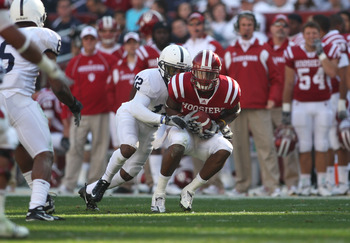 Maxwell Kruger-US PRESSWIRE
Ted Roof likes to play man-to-man defense according to an Altoona Mirror report:
He also likes to be very aggressive and blitz a lot, sources said, does not like to play zone and is very inventive.
That quote sheds some light on Roof's system overall, but the "does not like to play zone" portion of his statement sticks out. Tom Bradley favored zone over man and sometimes that got Penn State's defense in trouble.
Roof wants to punch the offense in the mouth. He expects his defensive backs to play physical football and he expects each defensive back to bump hard at the line of scrimmage.
This will be an adjustment for Penn State fans and players alike.
Blitzes Galore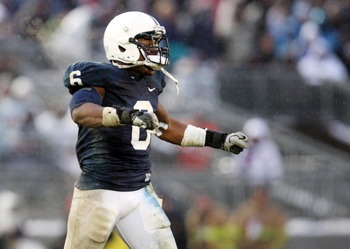 Rob Christy-US PRESSWIRE
This goes back to the quote from the previous slide. Roof loves to blitz and that benefits Penn State's personnel.
The Nittany Lion defense will live on the success of its front seven. Linebackers Michael Mauti, Glenn Carson and Gerald Hodges will be expected to pressure the quarterback with relentless ferocity.
Defensive ends Sean Stanley Pete Massaro and reserve Deion Barnes will also do their best to wreak havoc in the backfield.
Penn State's secondary is without four starters from last season so pressure will go a long way toward its coverage.
Roof's philosophy fits this year's personnel like a glove.
Intuitive Decision Making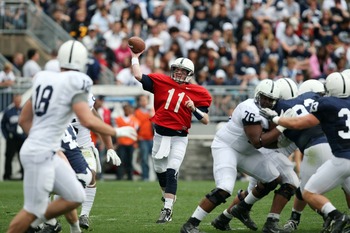 Rob Christy-US PRESSWIRE
Loh's report sheds light on O'Brien's general philosophy as well:
"You can't put a label on it," he said. "It's not a West Coast, it's not an East Coast. It's a very unique, instinctive offense, and it takes smart, instinctive players to play it."
This may scare Penn State fans, at least this year. McGloin isn't the guy who comes to mind when you think "intuitive," but he will have to do for now.
O'Brien is going to place a lot of responsibility on his players' mentally. He will expect them to diagnose the defense on the field, and to make the proper decisions when the time comes.
McGloin isn't used to this kind of control, but he will have to adapt. O'Brien needs smart and versatile players to run his offense and the quarterback is the key to everything.
Keep Reading

Penn State Football: Like this team?