4 Takeaways from the Baltimore Ravens' First Week of Camp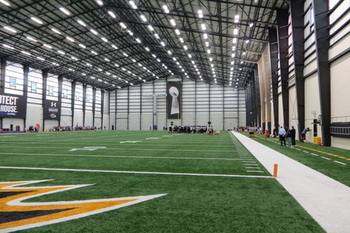 courtesy: baltimorebeatdown.com
The Baltimore Ravens began their training camp in earnest 10 days ago. In that short time, they have gotten a lot of work in from a lot of different plays in a lot of different situations.
While it hasn't been perfect, it doesn't have to be. The idea of training camp is to put your players in all kinds of situations so you figure out who can handle the pressure and who can't.
While there has been more than a few injured players, those injuries haven't been severe. Especially with this kind of team that is so experienced, the luxury of resting players when you know they don't need an entire training camp is one you ought to take advantage of.
As I've been going to practice throughout the week, I've noticed a few trends starting to arise. This team is hungry, every player competes on every play and they are focused on New Orleans.
Here are some other big takeaways from the first full week of Ravens training camp.
Keep Reading

Baltimore Ravens: Like this team?