MLB Rumors: Why San Francisco Giants' Signing of Xavier Nady Was a Terrible Move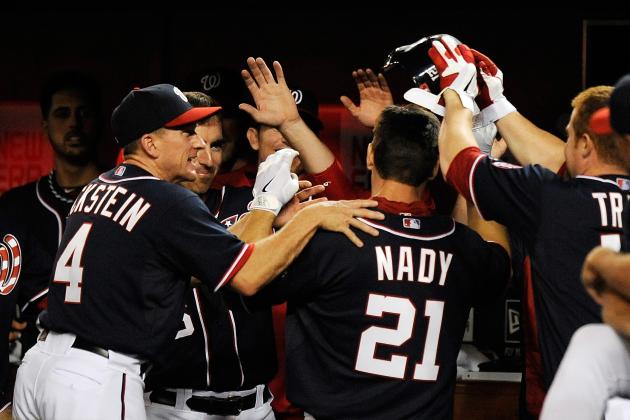 Patrick McDermott/Getty Images

When the Giants traded for Phillies slugger Hunter Pence, everyone thought they were done making moves in the outfield.
With Melky Cabrera in left, Pence in right, Angel Pagan and Gregor Blanco platooning in center and Justin Christian, Gary Brown, Brandon Belt and Brett Pill being able to play in the outfield if needed, no one thought the Giants needed any more depth in the outfield.
Well, except the Giants' front office.
San Francisco signed 11-year veteran Xavier Nady to a minor league contract on Saturday, according to Andrew Baggarly of CSNBayArea.com. In the report, Baggarly mentioned that if Nady does well in Fresno, home of the Giants' Triple-A affiliate, he could be called up to the majors as soon as September.
Nady has had a successful career, but I don't think he can help the Giants. Here are four reasons why the Nady pickup was a terrible move by the Giants.
Begin Slideshow

»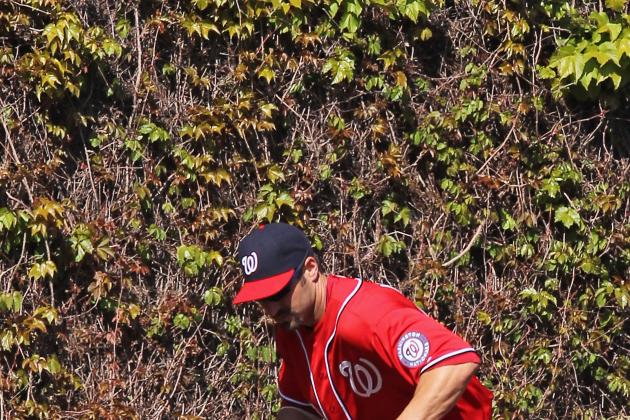 Jonathan Daniel/Getty Images

If you want to compare Nady to a current Giant, it's Aubrey Huff.
In 2010, Huff was arguably the most valuable player in the Giants' World Series run. He hit home runs, drove in runs and came up with clutch plays to help the Giants win. However, he is a liability for the Giants right now, and they can't afford to play him any more.
The same goes with Nady. In 2008, he hit .305 combined with the Yankees and the Pirates, and he had 25 home runs. Nady has power, but he doesn't go yard often (if he did, this move would be a lot better for the Giants).
This year, Nady has a .157 batting average in more than 100 plate appearances. He is chasing a lot more pitches and is clearly on the decline, which is something the Giants don't want. They want someone like Buster Posey, who is hitting .325 in his first full season as a Giant (although they won't get someone like him on waivers).
Unfortunately for Giants fans, manager Bruce Bochy has a habit of overplaying veterans. Once Nady gets called up (because we know he will when the roster expands), Bochy will overuse him.
If he can find a way to reopen the door to success, that will be great. However, I heavily doubt that will happen.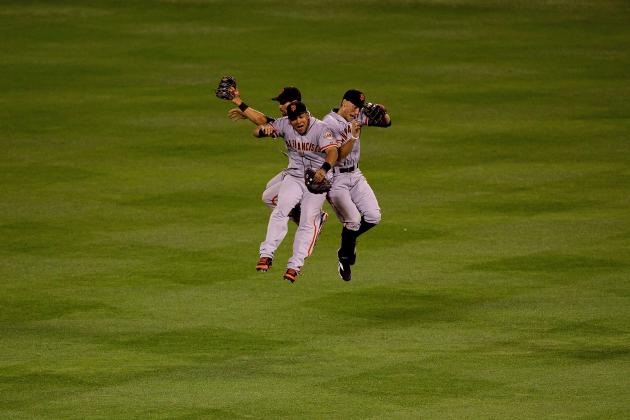 Justin Edmonds/Getty Images

San Francisco already has a great outfield, and it doesn't want to change that.
Hunter Pence is only 2-for-16 as a Giant, but he has lots of power and can definitely help the team. Melky Cabrera is hitting .352 with an OBP just under .400, and Angel Pagan is hitting .284 with a .329 OBP.
Oh, and did I mention that Gregor Blanco is also a a great fielder and a good hitter? Or that Brandon Belt can play in the outfield, or that Justin Christian and Gary Brown can be called up from the minors? I don't think I did.
There's simply no room for another outfielder, let alone a .157 hitter who's well past his prime. If he does get called up soon, it means he will take some time away from Pagan and Blanco, both capable starters. While having Christian not play isn't terrible, it means that the front office doesn't want to rush Brown and throw him into a playoff race (which isn't a very good thing for the Giants). immediately Unless Nady proves that he can contribute positively to the team, he should play. However, if he doesn't prove he can contribute and Bochy overplays him (which is very likely), that will hurt the Giants.
Rob Carr/Getty Images

Call me crazy, but offense is not the Giants' biggest need.
Thanks to 16- and 11-run outbursts from the Giants, San Francisco ranks 20th in runs scored. It ranks higher (17th) in bullpen ERA, but is quickly falling in the rankings. On Saturday night against the Rockies, the bullpen gave up five earned runs in just three innings pitched.
San Francisco needs to upgrade its bullpen. Sergio Romo is struggling, Clay Hensley, George Kontos, Brad Penny and Santiago Casilla are inconsistent and Jeremy Affeldt and Javier Lopez haven't been "shut-down relievers."
Unfortunately, the Giants have a below-average bullpen, and it will end up costing them.
The Nady move shows fans that the front office is focusing on adding to a decent offense. When Pablo Sandoval comes back, the Giants will have Pagan, Cabrera, Pence, Posey, Sandoval, Marco Scutaro and Ryan Theriot in the lineup (all capable hitters). They don't need a .157 hitter playing on that offense.
It's not too late to try to claim a reliever off waivers (because at least one will go on waivers). However, this signing is a sign that the Giants want to add offensive depth instead of relief pitching help (which is a terrible idea).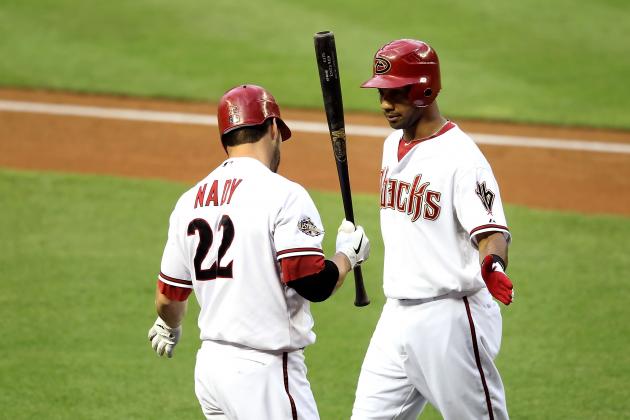 Christian Petersen/Getty Images

San Francisco's offense is decent and has lots of potential. However, it is also inconsistent.
In the second half, the only hitter who's been truly consistent has been Buster Posey. He's been on fire since the All-Star break, and right now, he currently owns an eight-game hitting streak. Melky Cabrera has been too, but recently, he's been going hitless in some games and getting two or three hits in other games.
Nady isn't a very consistent hitter. He only has one multi-hit game this year (and only one in his last 32 games with two-plus at-bats). He won't contribute much to the Giants offense, and when they're on a roll, he'll slow them down. When they're slumping, he'll keep them down.
Even though he is a career .271 hitter and has 100 career home runs, the Giants won't get much (if anything) out of Nady. His batting average has dropped every year since 2009, and he will probably hit around .160 for the Giants. If they want someone with a .211 OBP hitting, they can go to Nady.
But if Bochy comes to his senses, he will use his regular outfielders and use Nady only in emergency situations.