Five Games the Dallas Cowboys Have to Win to Make the Playoffs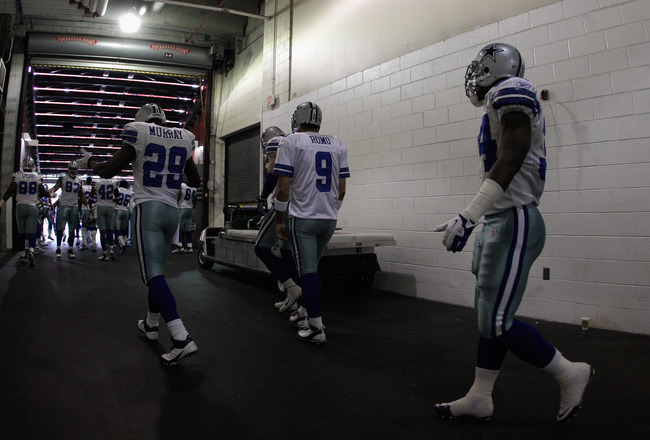 Rob Carr/Getty Images
There is no such thing as an easy schedule in the NFL, especially for a team as self-destructive as the Dallas Cowboys.
2012 is no exception. As if the NFC East isn't challenging enough, add a full set of games against the NFC South and AFC North (a total of five playoff teams from 2011), and you can easily make a case for another 9-7 division champion.
The Romo-era Cowboys are ripe with what-ifs and 2011 continued that trend.
What if the Cowboys had held onto their 24-point lead over the Detroit Lions in Week 4? What if Jason Garrett hadn't iced Dan Bailey in Week 13? What if Bailey actually made that second 49 yard field goal? What if the Cowboys had held onto even one of their five fourth quarter leads?
The answer is simple. They would have won the NFC East and hosted a playoff game.
Not as simple is avoiding those mistakes. Here are five more what-ifs in terms of schedule. These are the games the Cowboys must win if they expect to snap a two year playoff drought and, even more importantly, win the division for the first time since 2009.
Keep Reading

Dallas Cowboys: Like this team?