Real Madrid Transfers: Moves They Should Make Before the Season Starts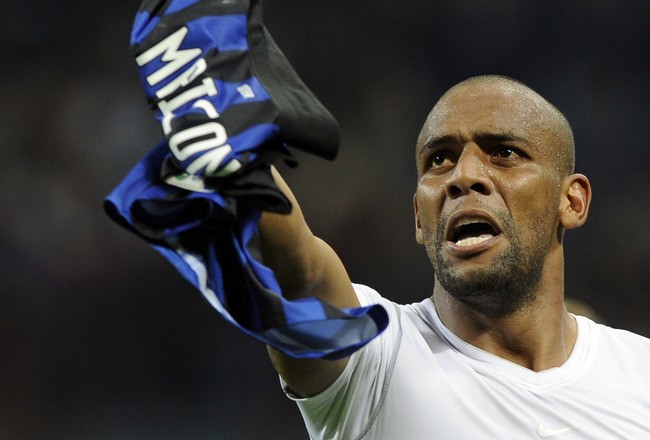 Claudio Villa/Getty Images
Real Madrid went into this summer in need of very few transfers, and remain in the same position with less than a month to go in the transfer market, so far making no major acquisitions.
Right-back is the only position which most Blancos fans agree needs an upgrade, but there are additional positions where some depth wouldn't hurt.
Here are the personnel moves and changes Real Madrid should make prior to the new season.
Decide on Luka Modric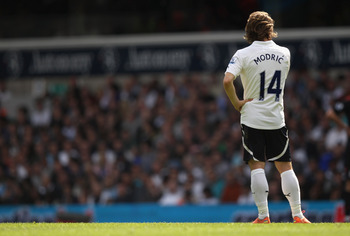 Clive Rose/Getty Images
I don't think Luka Modric is worth £40 million.
Heck, I wouldn't even spend £30 million on Modric and I'm a Spurs fan.
Yet it seems Tottenham are dead-set (according to Goal.com) on employing a "take-it-or-leave-it" stance with Modric's fee.
Real Madrid need to decide whether or not Modric is worth that enormous fee to them.
With Xabi Alonso and Nuri Sahin already at the club to take up the holding midfielder or deep-lying playmaker role, I think Modric's transfer is completely unnecessary, but Mourinho could intend to use Modric in some way we aren't aware of.
Sign Maicon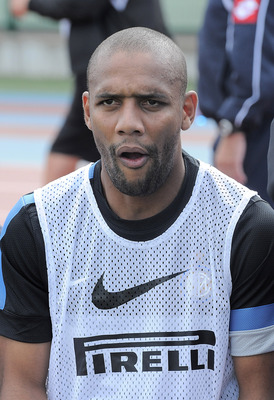 Dino Panato/Getty Images
Since there's no need to repeat what's already been well-said, here's Michael Cerna of Bleacher Report explaining why Maicon's transfer makes sense for Real:
Real Madrid only needs a stop-gap at right back, not a long-term or expensive investment.

Maicon would provide good competition for Arbeloa and his relationship with Jose Mourinho would help him settle in quickly.

This would also allow Real Madrid to keep Ramos in the middle and keep one of Europe's best central defensive pairings intact.

More importantly, he would come much cheaper than other superstar players who have been linked to the club—such as Micah Richards.
All summer long, the rumor mill has yet to give us a solid right-back that makes sense for Real Madrid as a transfer target.
For some time, Micah Richards and Kyle Walker were being weakly linked to the club. They hardly fit the profile of a traditional Real Madrid signing.
Plus, they're way overpriced due to being English.
In the absence of better options, Madrid ought to sign Maicon, and re-evaluate their right-back options one or two years down the road if they need to.
Promote Youth Players to the First Team, and Plan to Play Them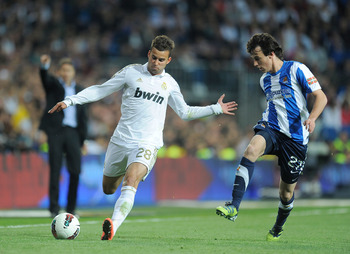 Denis Doyle/Getty Images
I'm a fan of Real Madrid because I'm a big Jose Mourinho fan, but the club's blatant disregard for youth has always left me a bit dissatisfied.
Now is Mourinho and the club's opportunity to change that.
Selling Daniel Carvajal was a major step in the wrong direction for Real, but there's still plenty of talent left over to promote.
Fernandez Nacho is a centre-back that has gotten three La Liga appearances for Real over the last three years as a youth product. Mourinho ought to give him a longer run in the first team, and see if he's good enough to cut it with the club's elite centre-backs.
On offense, Jese Rodriguez looked spectacular for Spain's side this summer at the U-19 European Championships, and it would be a shame to see him overlooked and discarded despite his obviously massive talent.
Mourinho should start the integration process now so that Rodriguez can be a regular squad member in 2013-14.
Alvaro Morata and Sanmartin Joselu are two centre-forwards who also should see more playing time as alternatives to Karim Benzema and Gonzalo Higuain in cup games and weaker La Liga sides.
Year after year, Barcelona manage to add one or two youth players to their already congested squad, yet these youth players manage to get playing time and develop excellently within the club's system and philosophy.
It's time Real Madrid realized their mistakes, and started learning to adopt Barca's approach towards the nurturing and development of its youth.
Keep Reading

Real Madrid: Like this team?