Real Madrid Transfers: 6 Moves They'd Make If Fans Ran the Team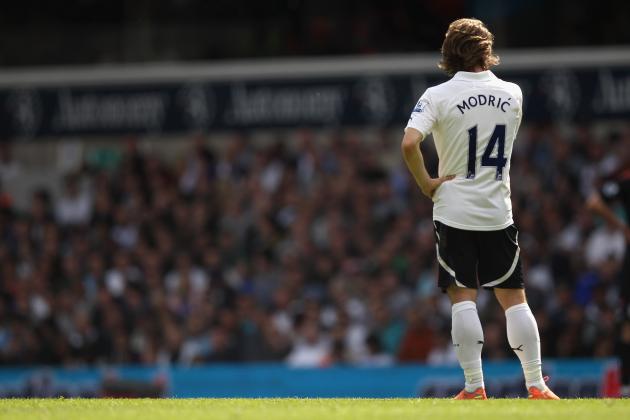 Clive Rose/Getty Images

Ronaldo, Kaka, Ozil, Benzema, di Maria, Alonso, Ramos, Pepe, Coentrao, Sahin.
Real Madrid is a team loaded with superstars. Every summer the club makes headlines deciding on who will become the next big signing.
Here in this second era of Galacticos, the minds of Real Madrid fans run wild with ideas about which superstar should be the next popular name to wear the famous white jersey.
So far, Luka Modric looks like a near certainty to be the first signing of the summer.
Beyond the Croatian star, we have already seen countless other names linked to the club—including Lucas Moura, Robin van Persie, and Maicon.
The following is a list of five moves that many fans would like to see. Not every fan will agree, but these are at least realistic moves that would improve the club both now and in the future.
Read on to see six moves that would make Real Madrid even better.
After reading this list, feel free to chime in with your own ideas about what moves La Liga's' reigning champions should make.
Begin Slideshow

»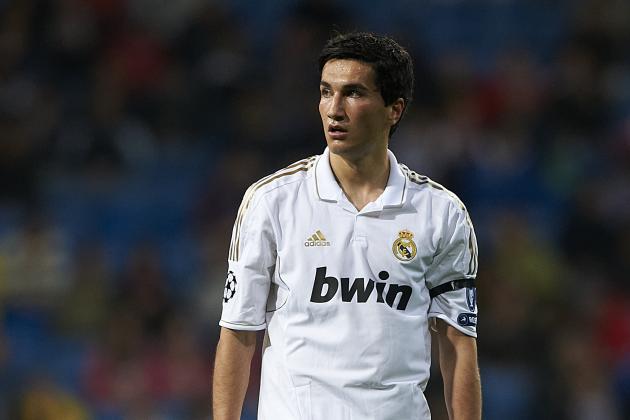 Manuel Queimadelos Alonso/Getty Images

It seems only a matter of time before Luka Modric is unveiled as Real Madrid's latest big signing.
The club's annual Galacticos signing is already being greeted with mixed reviews despite not even wearing the jersey yet.
The reason for this uncertainty? Last season's Galactico signing, Nuri Sahin. While the Turkish interntional has made it clear that he wants to stay, the club may have other ideas.
While Modric may be an unnecessary signing, his arrival does not have to mean the end of Sahin's time in Madrid.
Sahin is a different player from Modric. He plays a deeper role and excels best as the front pivot in a two defensive midfielder set. He was bought as the eventual replacement for Xabi Alonso.
While there is not room for all three players at the same time, that does not mean one of them has to go.
Real Madrid is playing in three competitions next season and this past campaign once again showed that Jose Mourinho does not properly rotate his squad late in the season.
Having someone of Sahin's or Modric quality on the bench will certainly earn more faith from the manager and can give the club that slight edge over the rest of the pack that it was missing last season.
Modric will certainly make Real Madrid better, but so will Nuri Sahin. For depth and the sheer talent the Turk possesses, fans hope both players are wearing white next season.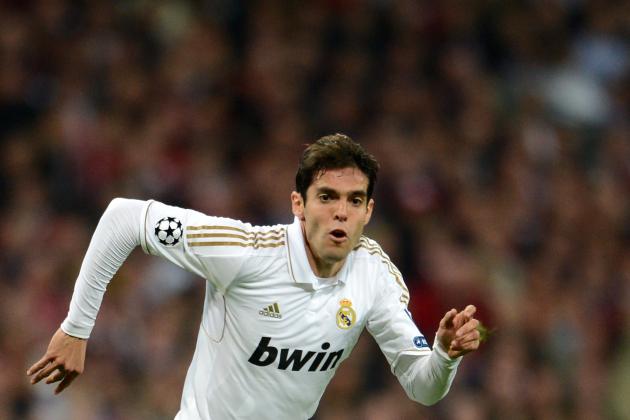 Jasper Juinen/Getty Images

While fans want to see Nuri Sahin given more time to prove himself, they have seen more than enough of Kaka.
The former Ballon d'Or winner has never been able to shake the injury bug. Even when he has been healthy, his performances have held little resemblance to the world beater we saw at Milan.
After making a risky investment of €65 million, enough time has now passed to accept the fact that this move was a very foolish one made by Real.
Every season Kaka stays at the club is another wasted for the player and one where the transfer fee gets smaller and smaller.
At this point, it is best to cut their losses and get the most that they can out of the Brazilian. Perhaps PSG will change their mind about signing him.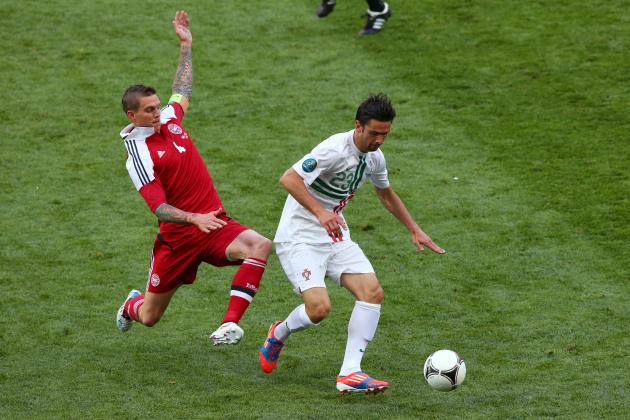 Alex Livesey/Getty Images

Why Agger?
1. He is one of the top defenders in the world
2. He is in his prime.
3. He is old enough to make his loss easier by having Raphael Varane ready to replace him in a few years.
Why not a right back?
1. Elite right backs are almost impossible to find right now.
Maicon is past his prime; the best right backs in football—such as Dani Alves and Philip Lahm—are not leaving their teams; and, Lukasz Piszczek looks to be staying.
2. Why go digging for gold when you have a diamond in your pocket?
Real Madrid already have a world class right back in Sergio Ramos.
The aggressive defender has moved back into central defense admirably, but his recklessness and service in attack make him much more suited to the wing.
Ramos and Pepe are the best central defensive pairing in La Liga, but their aggression and poor aerial marking cause problems far too often and usually in the biggest matches.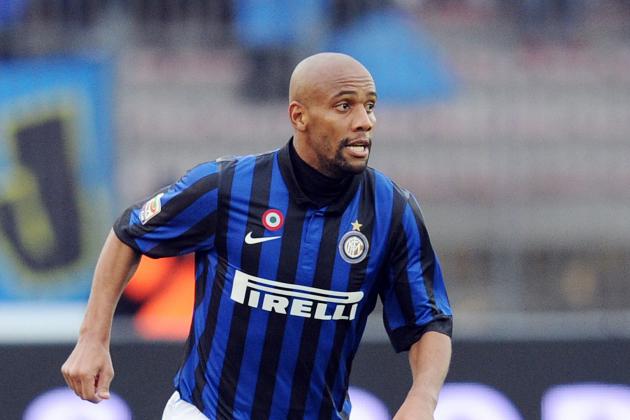 Giuseppe Bellini/Getty Images

Similar to the timing with Varane, Real Madrid only needs a stop-gap at right back, not a long-term or expensive investment.
Maicon would provide good competition for Arbeloa and his relationship with Jose Mourinho would help him settle in quickly.
This would also allow Real Madrid to keep Ramos in the middle and keep one of Europe's best central defensive pairings intact.
More importantly, he would come much cheaper than other superstar players who have been linked to the club—such as Micah Richards.
It must be a veteran and not a young, rising star. It should be a right back who is bordering elite at least.
Apologies to English media and fans who overrate their players, but Kyle Walker is not an elite footballer. Even if he was, as an Englishmen, he would cost far more than he is worth.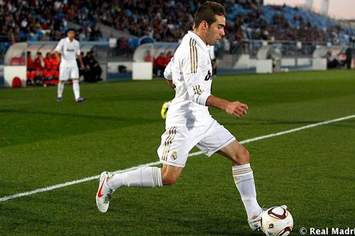 Want one more reason not to sign Kyle Walker? Dani Carvajal.
Signing the 22-year-old Englishman would mean the end of Carvajal's time in the Spanish capital.
Jose Mourinho was wise not to promote Carvajal too soon, but the club made a mistake in letting him leave for Bayer Leverkusen.
While (allegedly) installing a buy-back clause was the right move, promotion to first team may be too soon. He could turn out to have been moved too prematurely.
If he is ready for European football, why not let it be for Real Madrid? Carvajal can develop into a world-class defender by learning from Sergio Ramo, Pepe, and Alvaro Arbeloa.
More importantly, the development, training, and amount of time played would be on Madrid's terms and he would be under their control. That will not be true while he is in Germany.
Depth at right back is a concern going into the season and the club could save tens of millions of euros by electing to play a youth product.
Of course, Real Madrid is not really known for focusing on youth.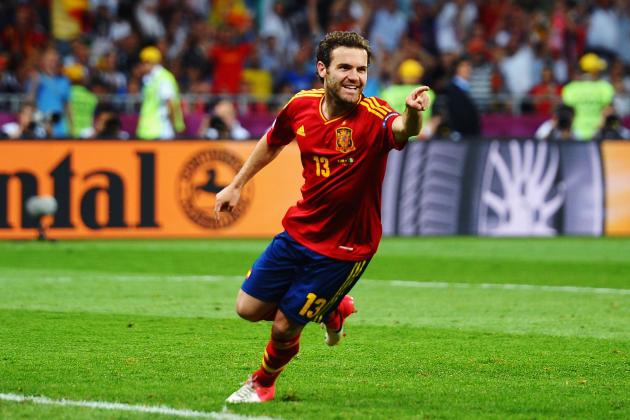 Laurence Griffiths/Getty Images

Since 2007 Real Madrid has won two La Liga titles—a disappointing tally for a team with Real's history
As exciting as waiting for the next Galacticos is, it is not hard to imagine the club being even more successful if they paid more attention to youth and cared less about big signings.
Just imagine this team with Alvaro Negredo and Roberto Soldado instead of Karim Benzema. Imagine Juan Mata in white instead of Angel di Maria.
Just imagine the millions of euros saved by focusing on these players instead of maintaining a Galacticos policy.
With the club's failure to fully nurture youth and the success of Barcelona's La Masia, Real Madrid's own academy is often overlooked and underrated.
At the moment, Real Madrid Castilla is loaded with talent. Last season Alex and Nacho Fernandez, Dani Carvajal, Jesé Rodriguez, and Joselu proved that Real Madrid has a bright future ahead.
The club has already lost Carvajal, maybe for good given the club's checkered past with buy-back clauses and Joselu may soon follow him out the door.
Alex Fernandez will soon be ready for the first team, but seeing Luka Modric brought in just one year after Nuri Sahin was bought may test his loyalty.
Instead of blowing 40-60 million euros every summer on blockbuster moves that often do not last, Real Madrid needs to give its youth players a fairer shot.